Nigel Cabourn teams up with Timex a second time
Our buddy Nigel Cabourn has once again teamed up with Timex. This time around he takes us back to his childhood love of the Beautiful Game.
This is the second time around that the iconic menswear stalwart Nigel Cabourn has chosen Timex as the watch brand of choice for his collaboration.
What's the time in Japan, Nigel?
Nigel is no stranger to the benefits of wearing a good watch. In fact, why have one when you can have two! Most of the time he can be seen with a watch on either wrist. One showing the local time wherever he might be and since Nigel does so much business in Japan, his second timepiece is set to Japanese time.
Back to boyhood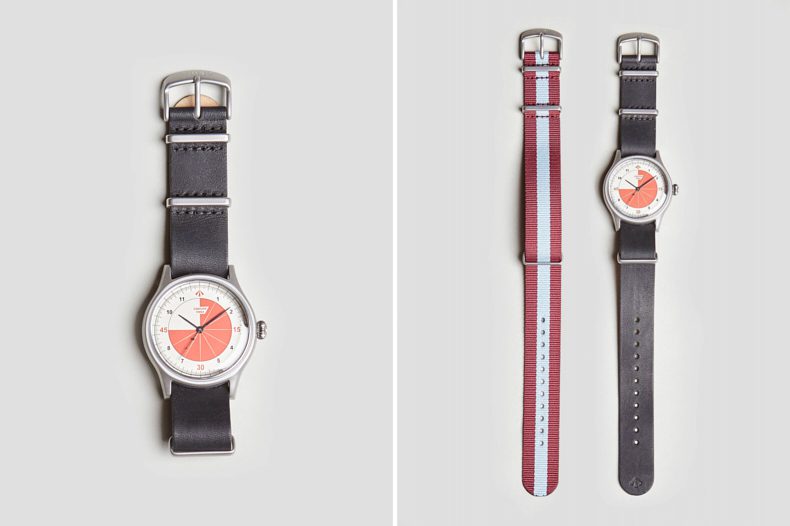 This particular watch harks back to Nigel's boyhood in 1950s Scunthorpe and his love of the beautiful game (that's football or soccer for our brethren over the ocean). The inspiration comes from the referee stopwatches of the time. In true Nigel style, he uses bold colour blocking in red to signify half time – the 45-minute mark of a match.
Not one NATO, but two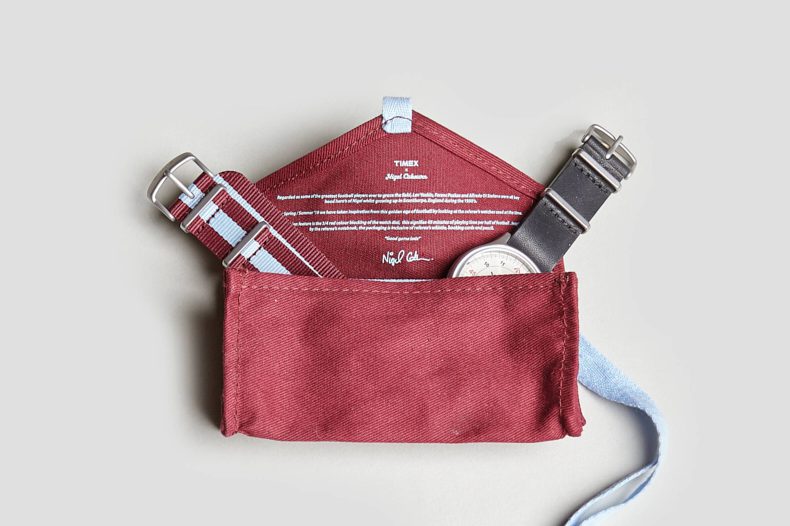 The watch comes with two NATO style straps. One in the finest quality black leather from none other than the S.B. Foot Tanning Co. Yep, that's right, the same tannery that makes the leather for your Red Wings. The second is once again a NATO style, this time in nylon and in the classic football colours of 'claret and blue'.
That's a wrap!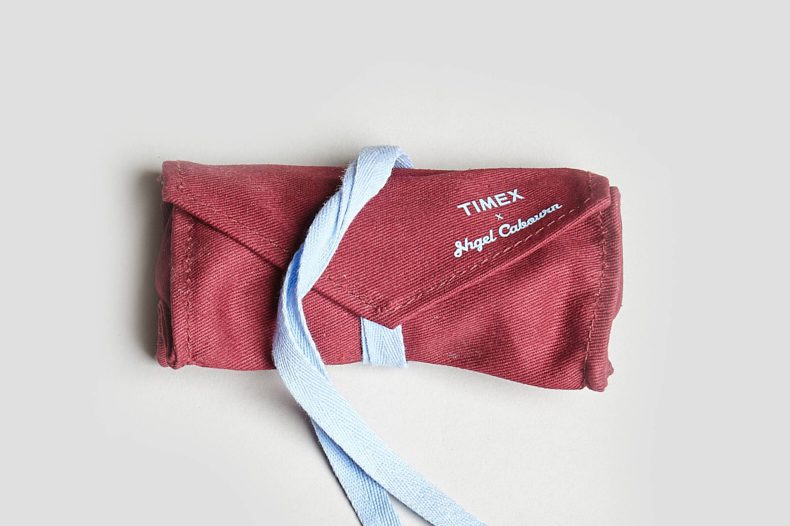 The whole package comes wrapped up in an Army-style mending kit package in the same 'claret and blue' as the nylon strap.
Diving into the details:
MK1 40mm stainless steel case
Domed acrylic crystal
Cream dial with custom artwork red blocking of 45 min referees' stopwatch
Custom fluted crown
Etched, branded caseback
S.B. Foot Tanning Co. Leather Strap
Additional bi-colour strap
Custom Water resistant to 50m
Army mending kit packaging
The watch is available online at the Nigel Cabourn webstore and at their London store.