Brad Pitts character in Once upon a time in Hollywood is rocking an iconic Wrangler jacket in Quentin Tarantino's 9th directorial outing.
Every so often Hollywood surprises us and delivers the perfect example of how one should wear denim. Unfortunately, it doesn't happen nearly often enough so when it does, we should take notice.
Last time around
The last time I can think of was way back in 2011 when Ryan Gossling was seen in a denim tux blasting about the streets of LA in the movie Drive. The combo, in that case, was Levi's Type III Trucker (a Big E apparently) that had been tailored for Ryan. The jeans were a straight fit Levi's although not much more info was available on those.
Not your usual denim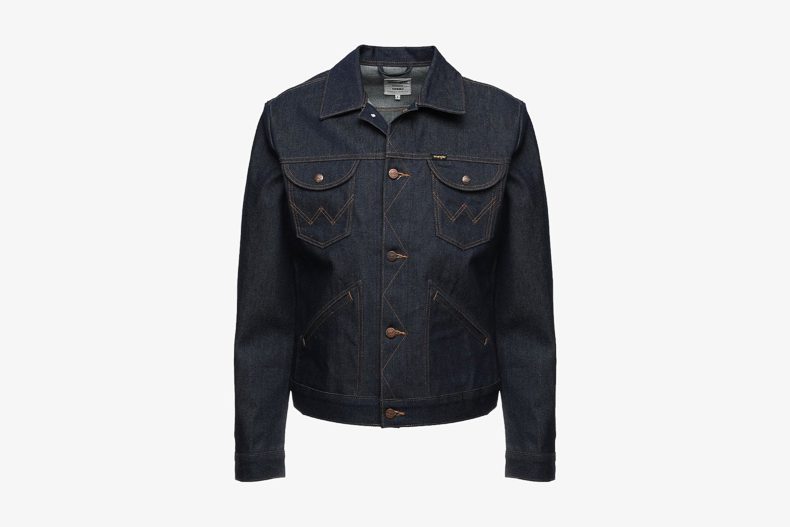 Skip forward to 2019, and We see Brad Pitts character Cliff Booth strutting around 1970s Hollywood in a Wrangler 124MJ.
The 124MJ was the successor to the 11MJ, Wranglers first dive into the denim jacket back in the 50s. The 11MJ took quite a few cues from the Levi's Type II with the boxy cut and the two flap breast pockets. With the 124MJ, they stepped up the game. Yes, you can see some distinct similarities to the Type III in terms of pocket placement and even a nod to the Lee Rider with the Zig Zag stitch down the front. But it leapt ahead of both jackets by a good 20 years by introducing hand warmer pockets!
A forgotten icon
The jacket became just as iconic as the Rider of the Type III and was seen on the backs of style icons such as Robert Redford and John Lennon. Sadly it has not had quite the staying power of the other two, but we do see hints of it springing up every now and again. We are sure that with Brad ricking it in Once Upon the time in Hollywood we will see many more of them in the months ahead.
Brad's style in the rest of the movie should not be sniffed at either. With the double denim, he is wearing what looks to be a straight cut jean, but we can't see much more of what these could be. They have a slight vintage fade that matches the jacket and he wears them high on the waist with a tucked in black T and Roper boots.
Looks like a lookbook
At other times during the trailer, we see him in what looks to be the same jeans but this time with a white print T and a brightly coloured shirt sleeved shirt, both of which look like they have fallen out of the pages of the Levi's Vintage Clothing lookbook.
Once Upon the time in Hollywood looks to hit the cinema on August 15th. Rest assured we will be front row to break down the other iconic looks we see during the movie.