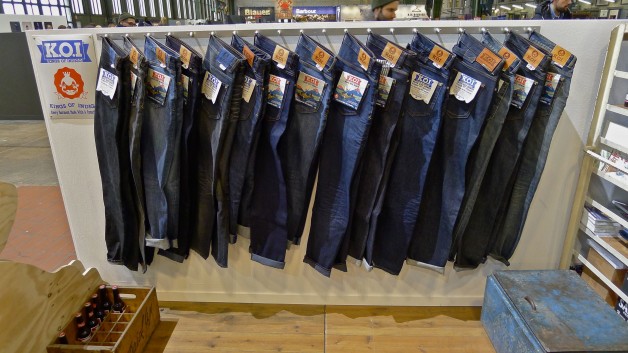 Bread & Butter was more than just the old faces. There's a new boy in town just arrived from Amsterdam and he's about to teach all the oldtimers a thing or two about preserving the environment. Kings of Indigo (abbreviated K.O.I.) was launched before the public only 6 months ago, but it's already convincingly well-established conceptually, and now, as the brand is shipping out for the very first time this week, it's up to the customers to judge the fruit of their efforts.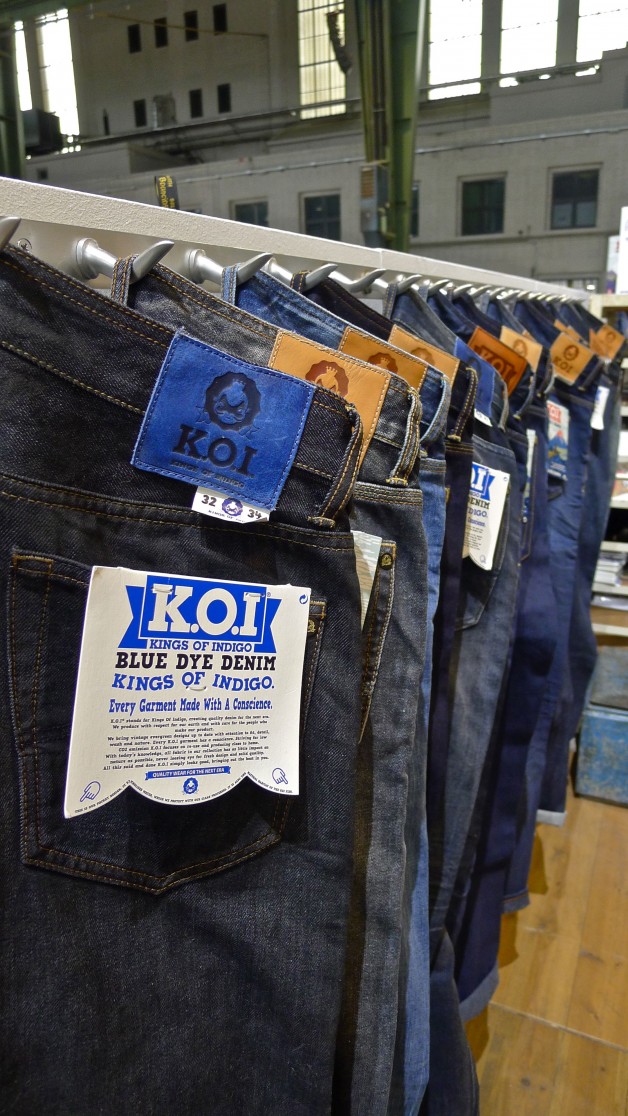 K.O.I. was launched in July 2011 at the Bread & Butter fair and they clearly know exactly where they want to go with it, also stated in the slogan, "Every Garment Made With A Conscience." The founder Tony Tonnaer previously worked for seven years as denim director for Kuyichi, another eco-friendly denim brand from the Netherlands.
The brand focuses on classic jeans, but has a modern concept, as fabrics are primarily made of recycled cotton. Nevertheless, the styling is strongly inspired by the old classics. It's simple five-pocket jeans with nice and clean details, and compared to other brands from the Netherlands the detailing is quite scarse. As Tony put it, "every brand needs a few signature details to help define and differentiate it," but in my opinion some just overdo it.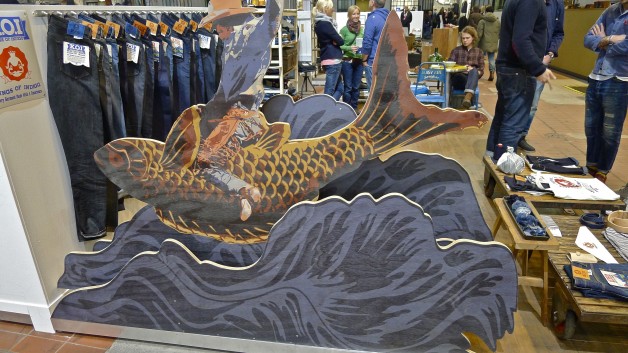 The concept of K.O.I. is visualised in the logo by mixing American heritage (the cowboy) with the Japanese eye for detail (the koi) and caring for nature (the wave). The wave is also used as the stitch logo on the back pocket, which are naturally also half-lined. Additionally, the jeans are chain stitched at the hem and they have double (or trible) felled inseams. The overlock stitches on the non-selvage edges are royal blue, another signature, which again is a deliberate choice referring to the koi and the wave. The patches are made of vegetable tanned leather and the fabrics are mainly from Turkey and Italy, some of them also organic.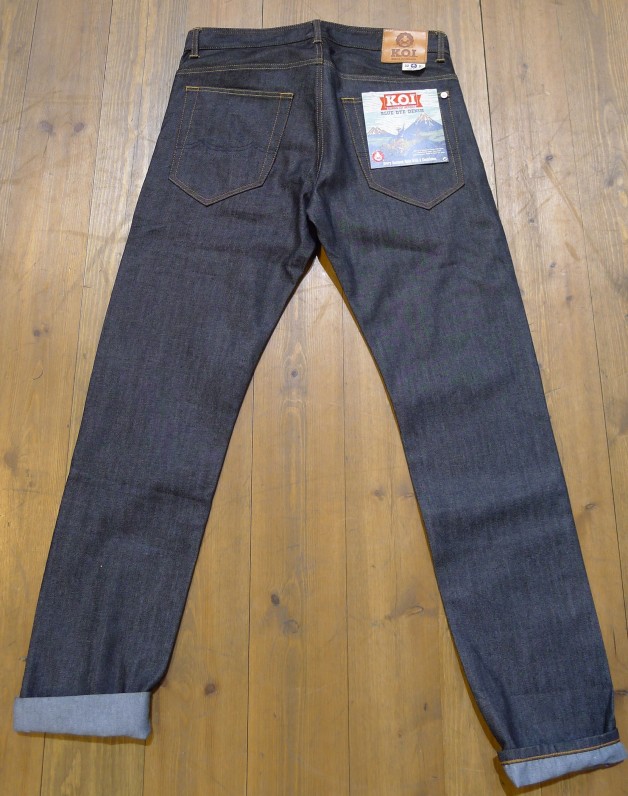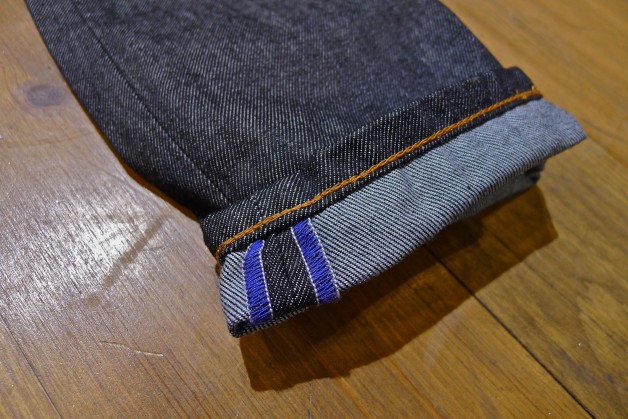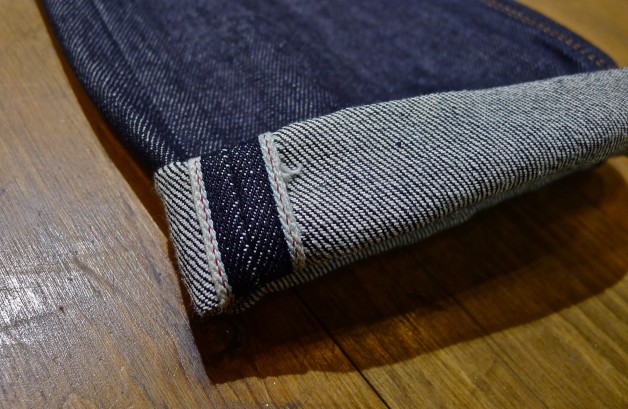 All production takes place in Tunisia, but for their exclusive top-of-line selvage jeans the fabric is produced in Japan: a 14 oz. beauty woven of recycled cotton by the small Japanese mill Collect. They retail at €240, which is the most expensive item from K.O.I. But there's also more commercial 12,5 oz. selvages from Italy retailing at €139.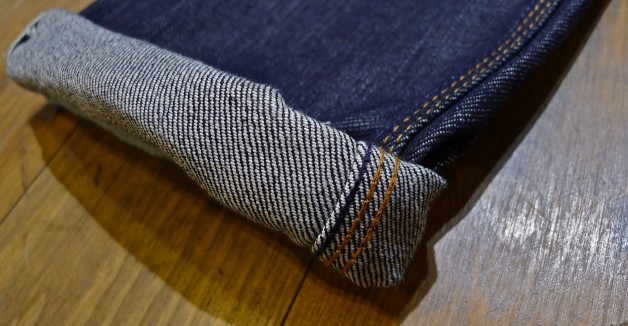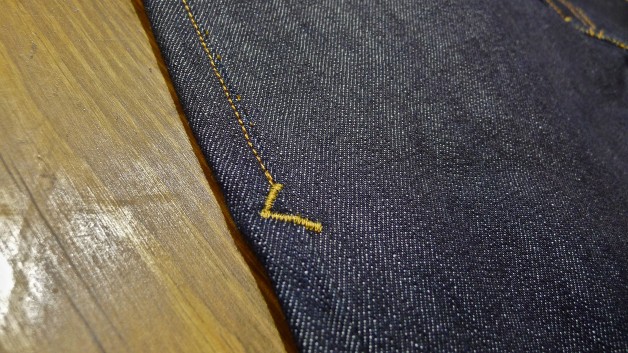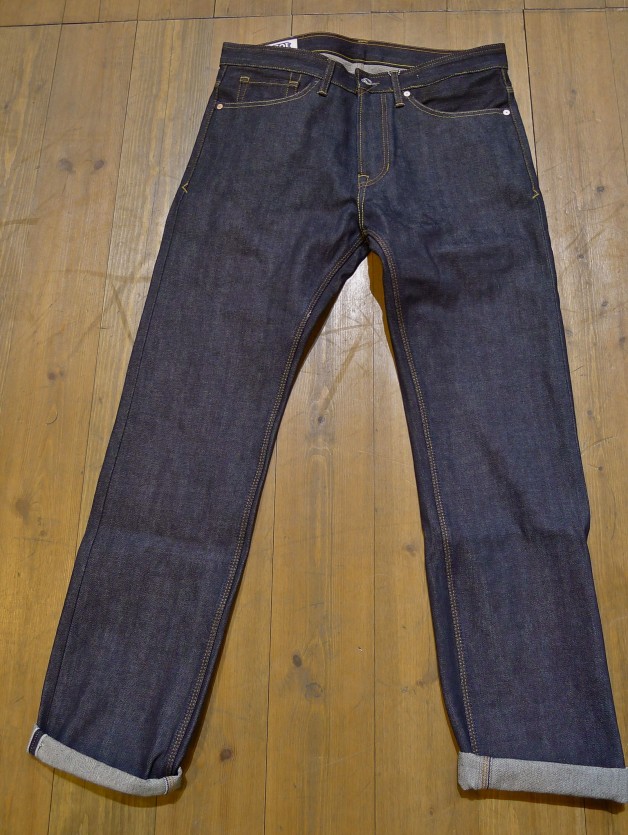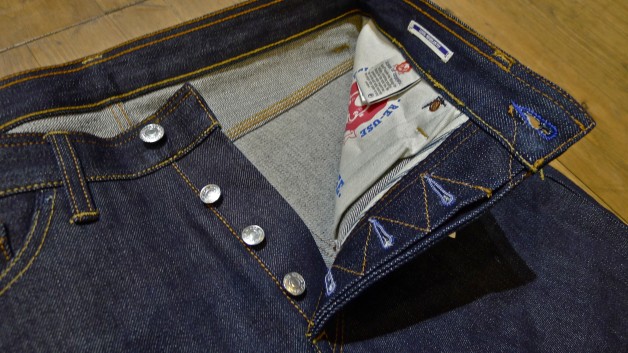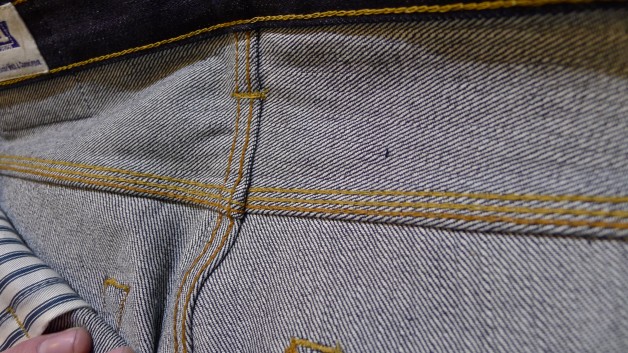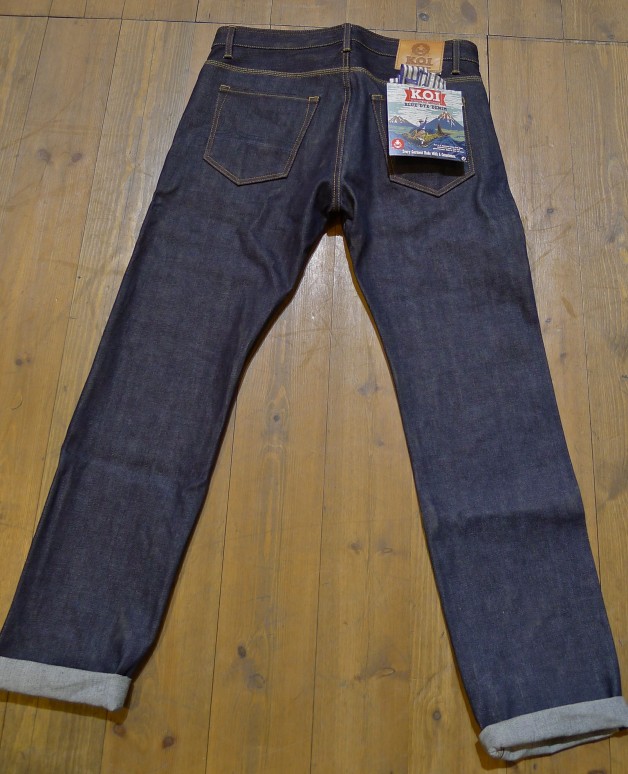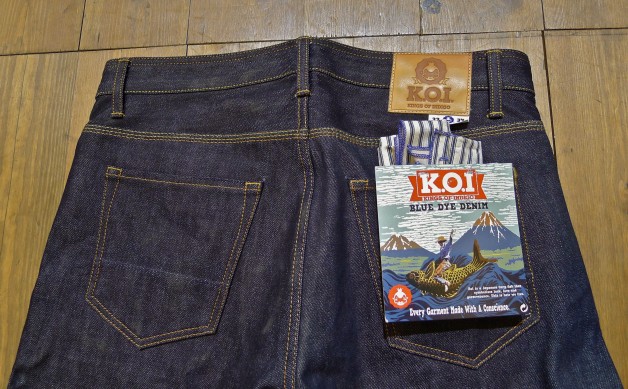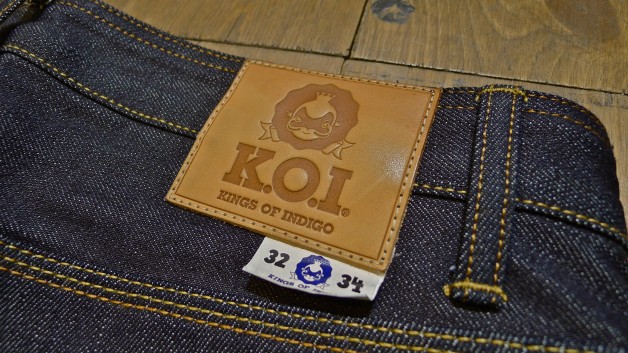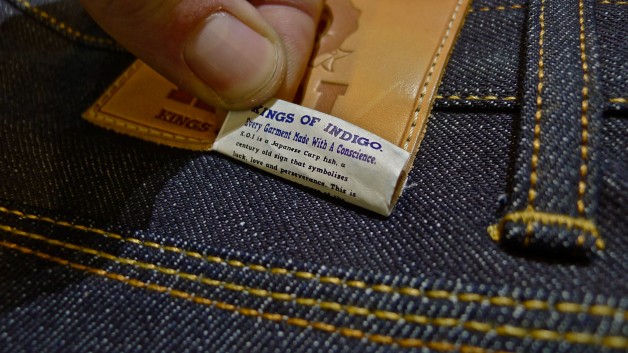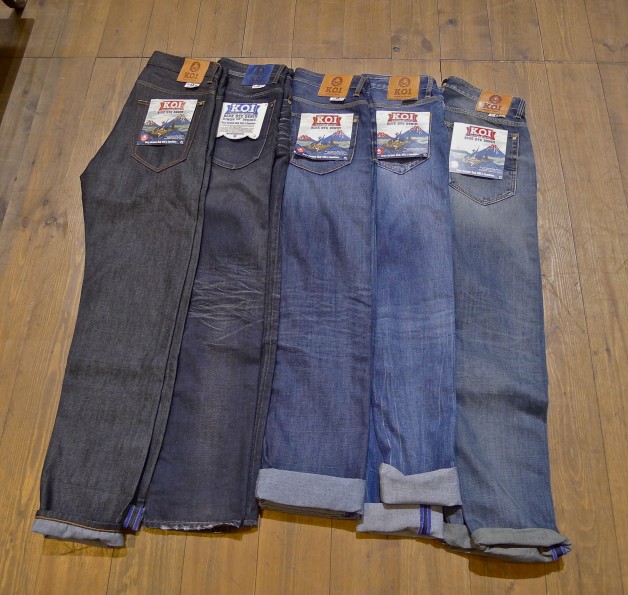 All washes are in general subtle and not too agressive. The price starter (in dry) retails for €99, which places the brand in the commercial category along with brands like Nudie.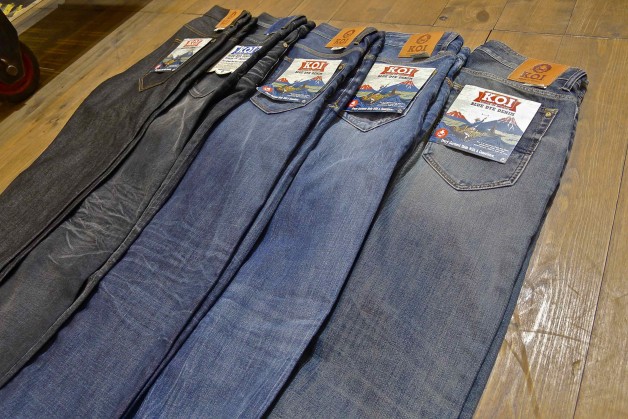 For spring 2013 the brand plan to launch tops as well, and they've done some developments with recycled cotton, but the results are not yet ready to hit the market. However, leather accessories and repair kits are already available.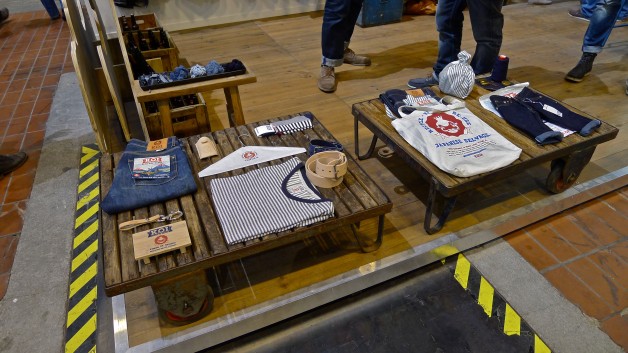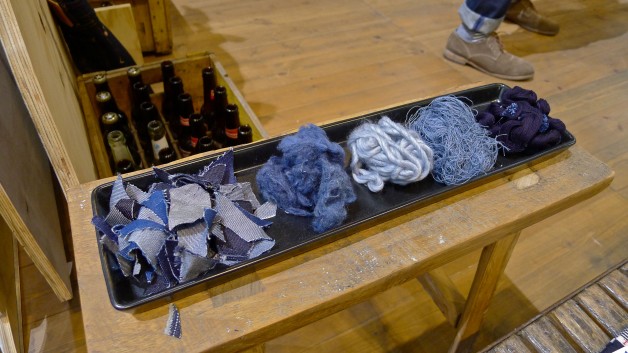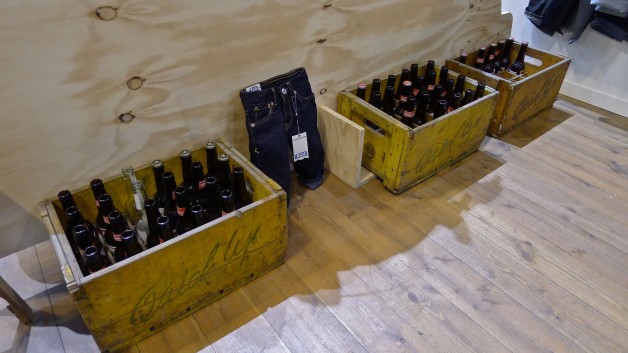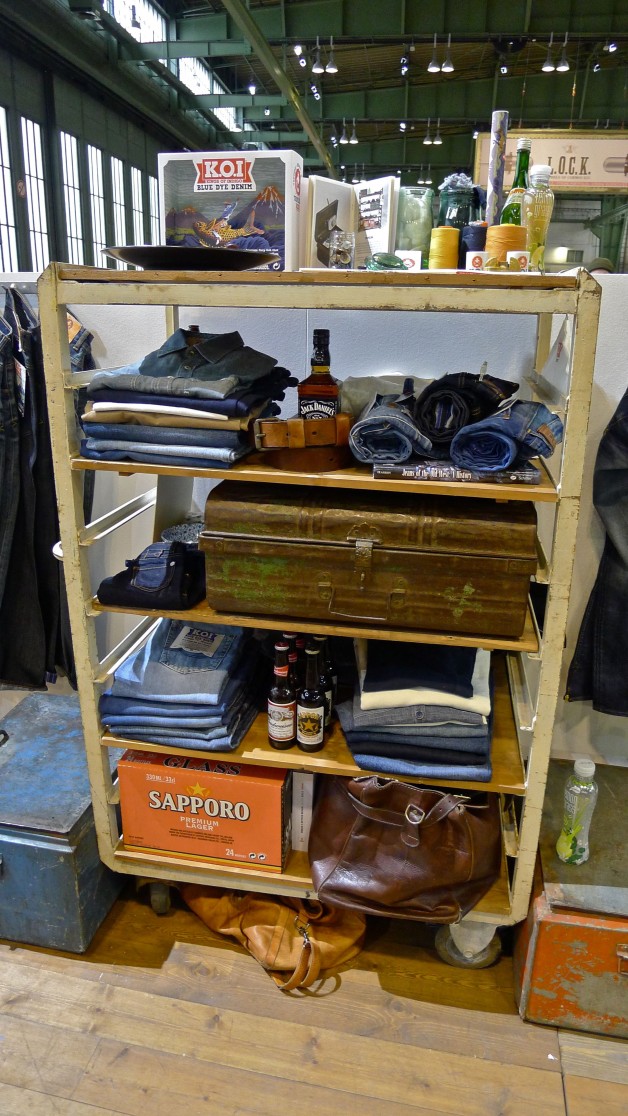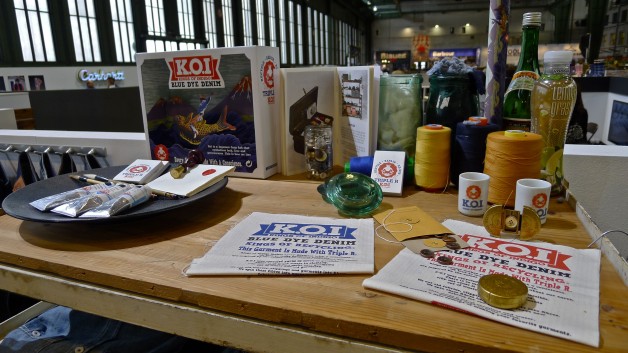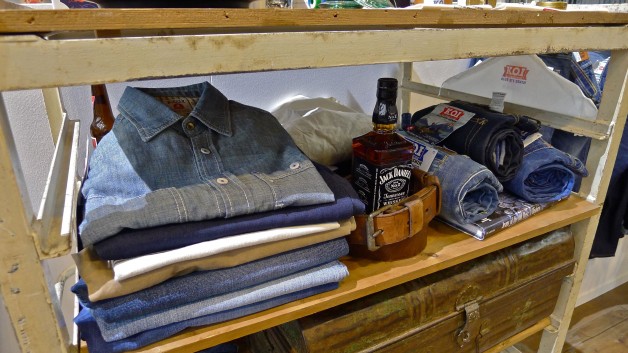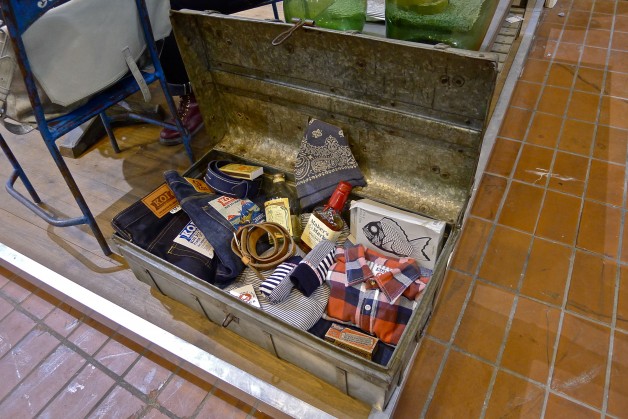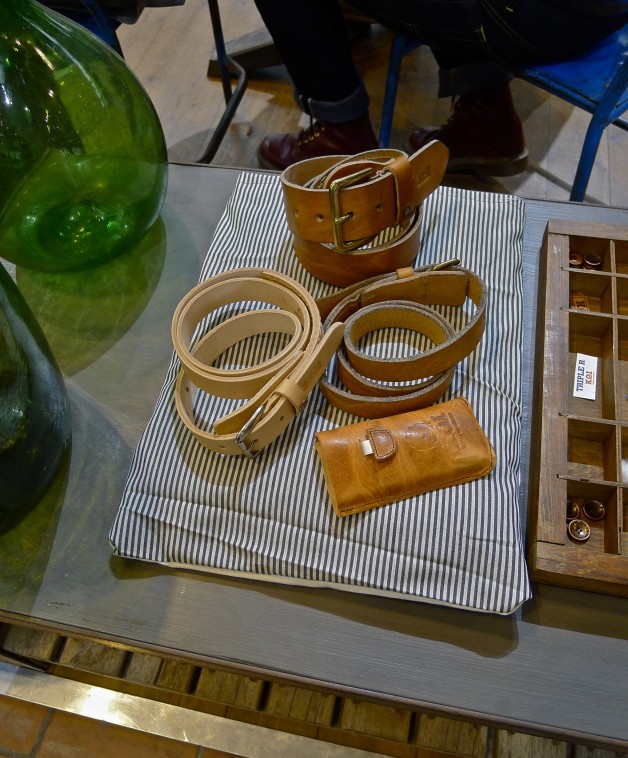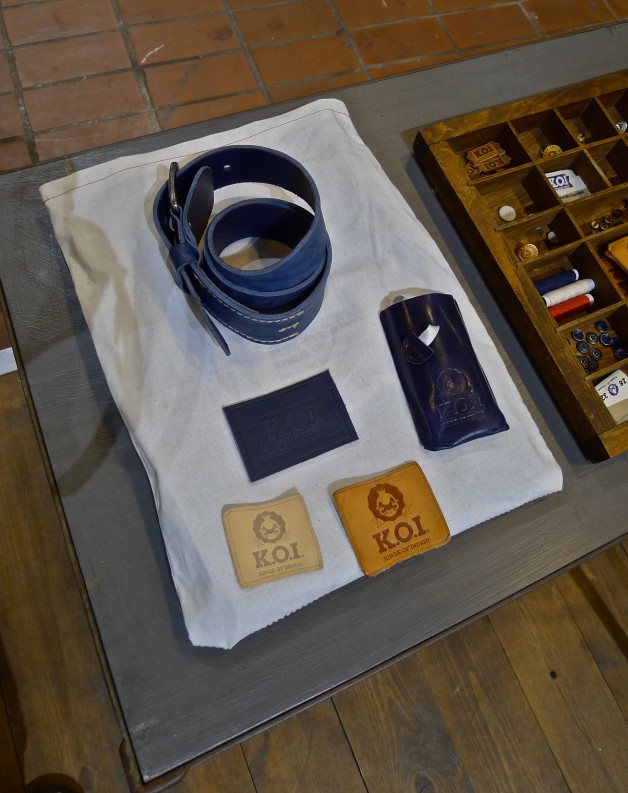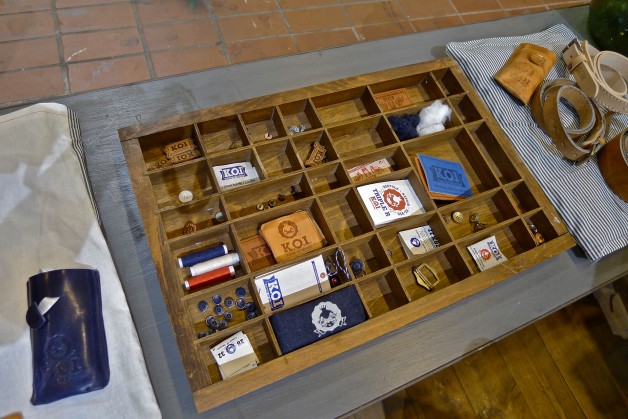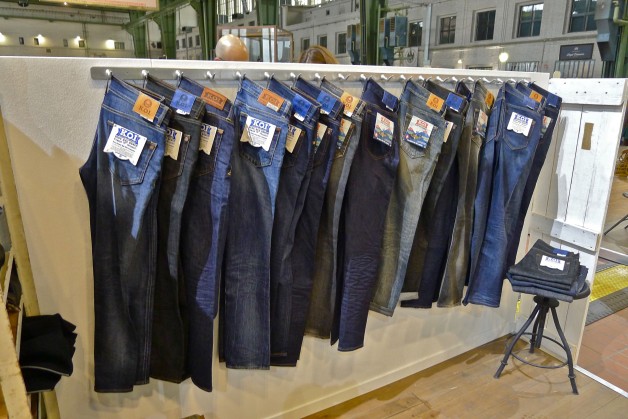 K.O.I. is more than men's jeans and the concept includes a great denim line-up.