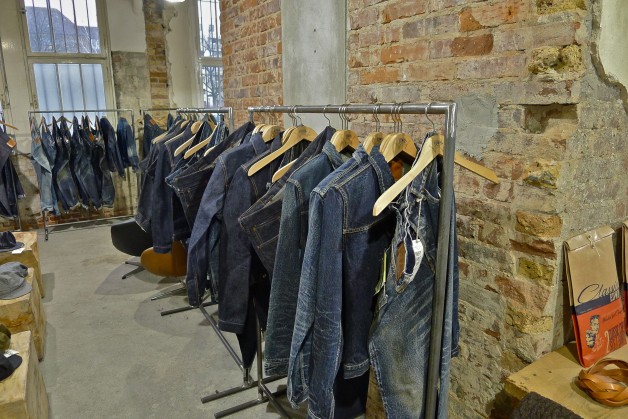 These Japanese were showing of at the Bread & Butter fair. But when you come out this strong with stunning products, I guess it's okay. I had a very close look at some of the items from the Overworks Factory collection, which is the top-of-line from Edwin, and it literally feels like this could as well be a collection of only originals. The detailing is second to none, and the quality of the fabrics and handcraft put into these products is unbelievable. This report will mainly feature pictures from the Edwin stand at the fair as I later this spring will visit Edwin in their European headquarters to do a full review of the collection and the brand.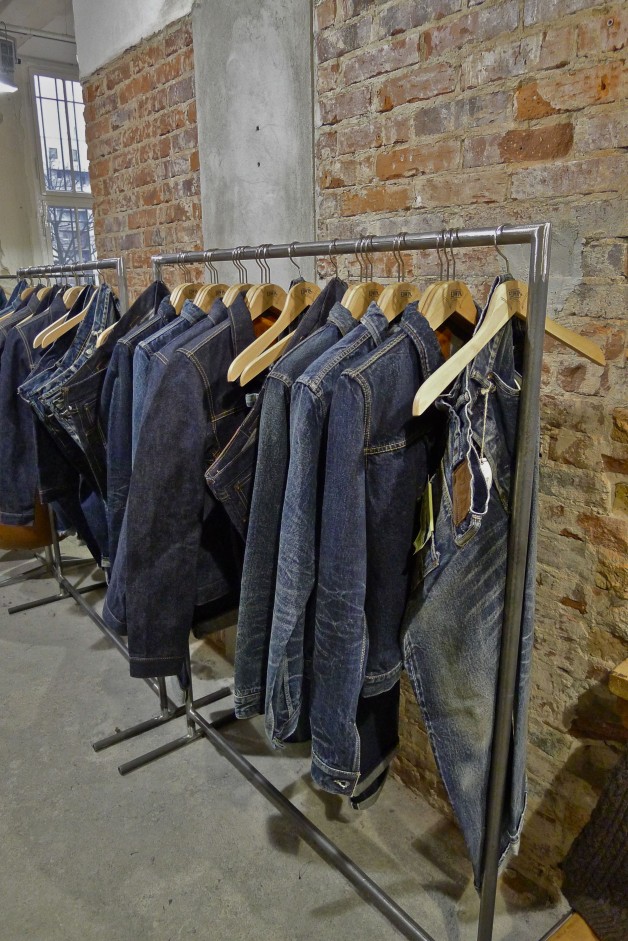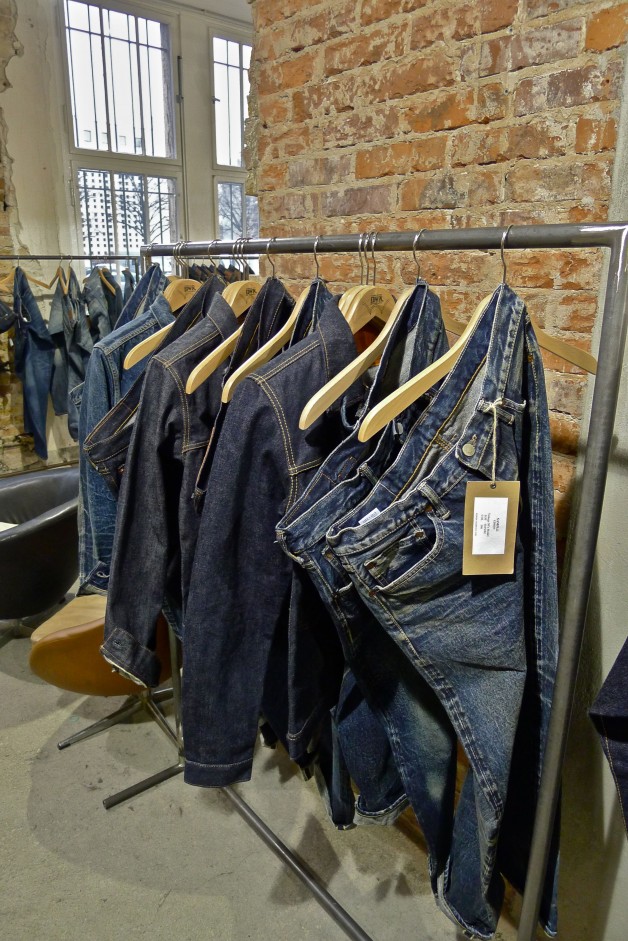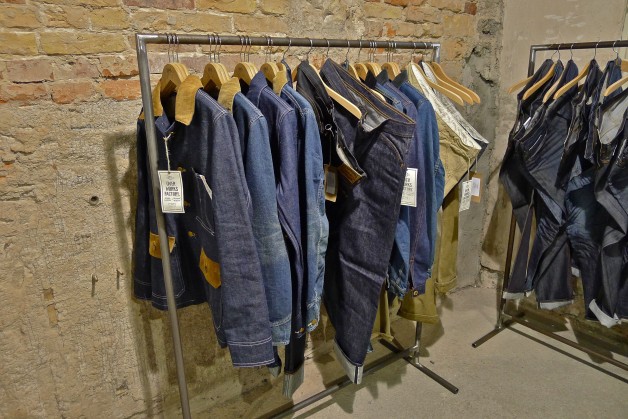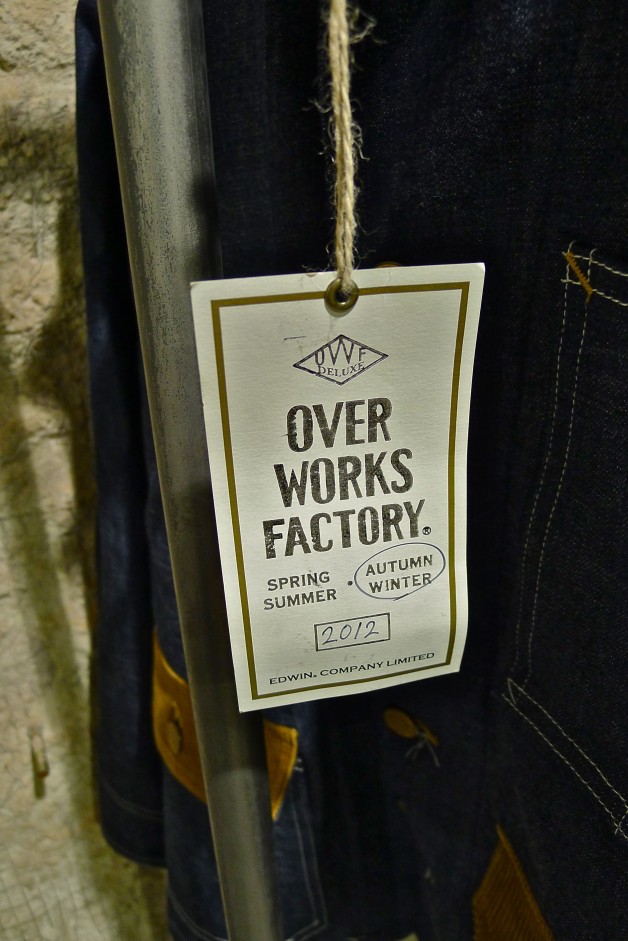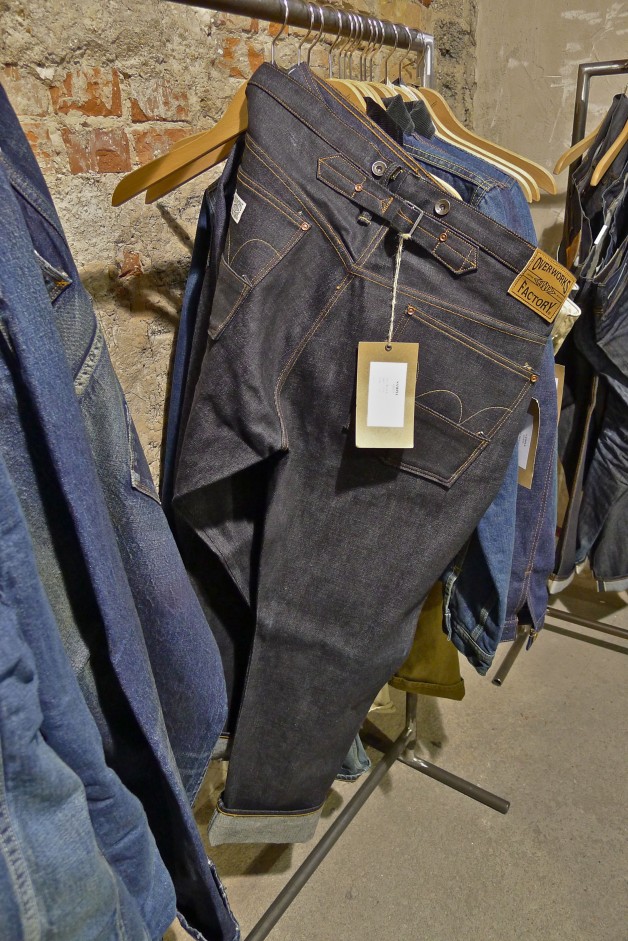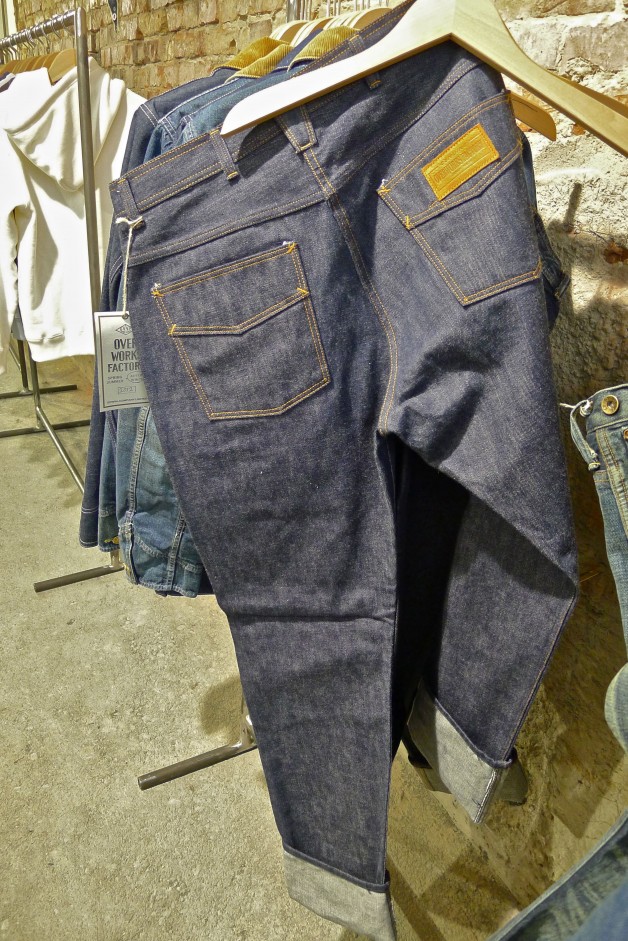 The Overworks Factory does reproductions of more than Levi's. This is a replica of the Sear Roebucks jeans.
Here's what the original looks like (this pair is owned by Douglas Luhanko of Unionville, Stockholm):
The 1930s jeans feature details like cinch-back, belt loops, crotch rivet, exposed backpocket rivets, and a plain white selvage fabric. All the best from that era.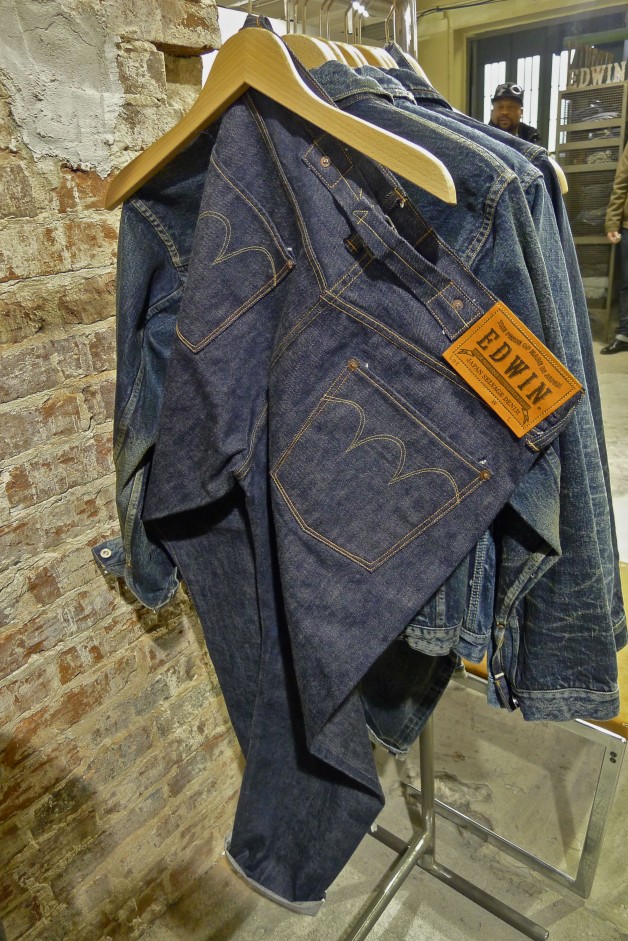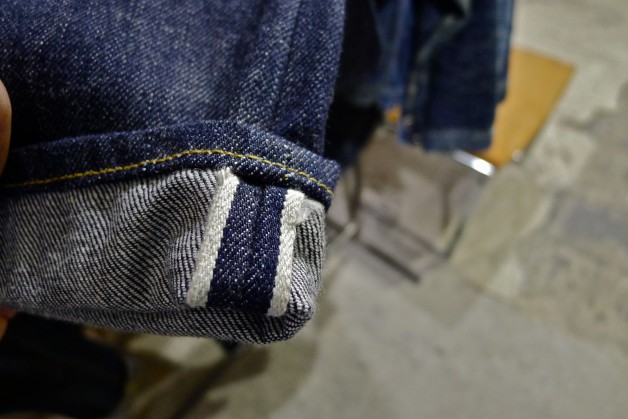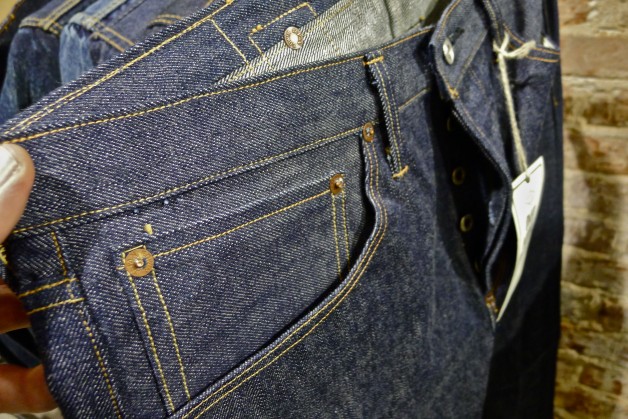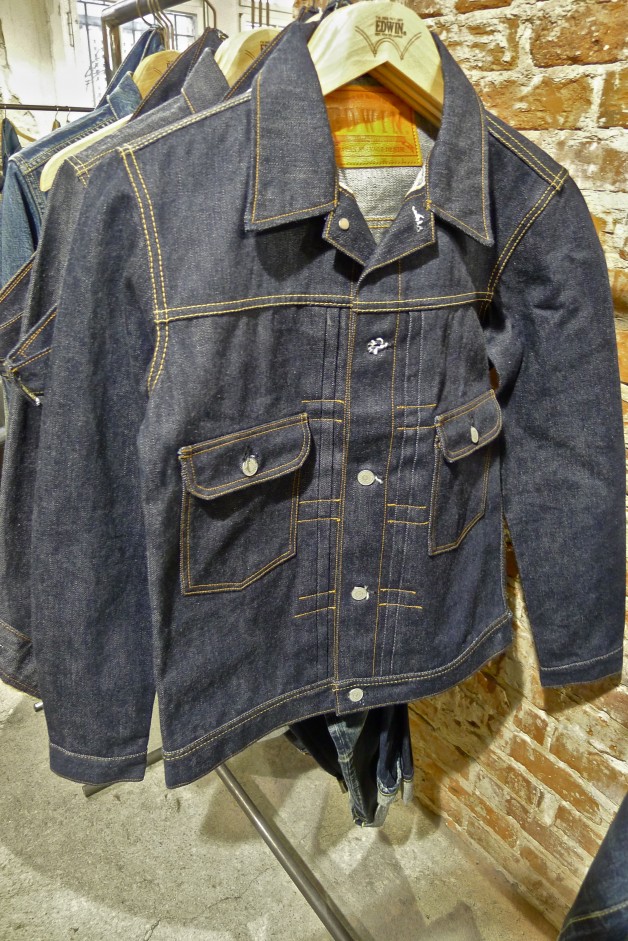 The outerwear programme includes cowboy jackets and trucker jackets as well as workwear inspired denim jackets.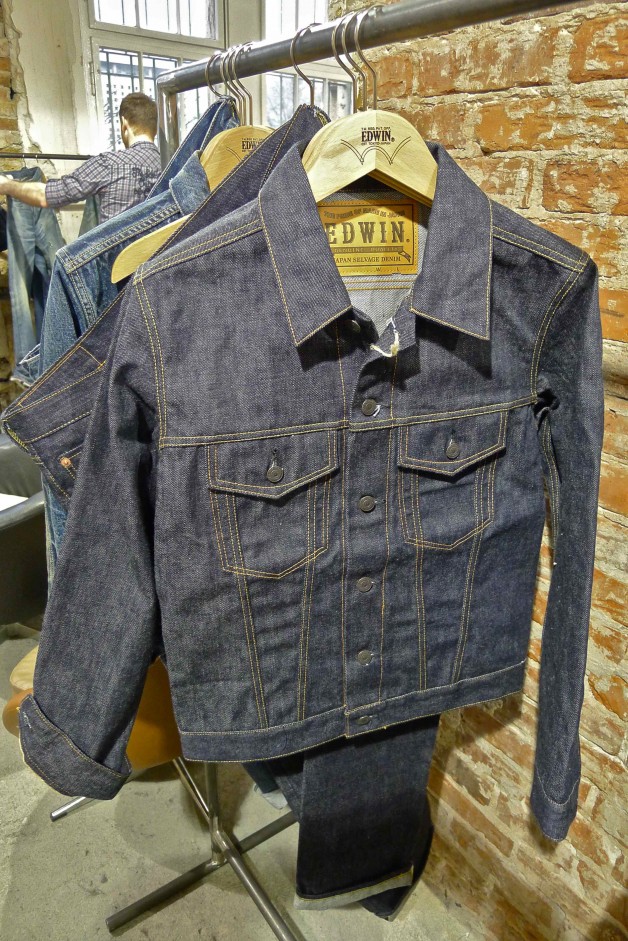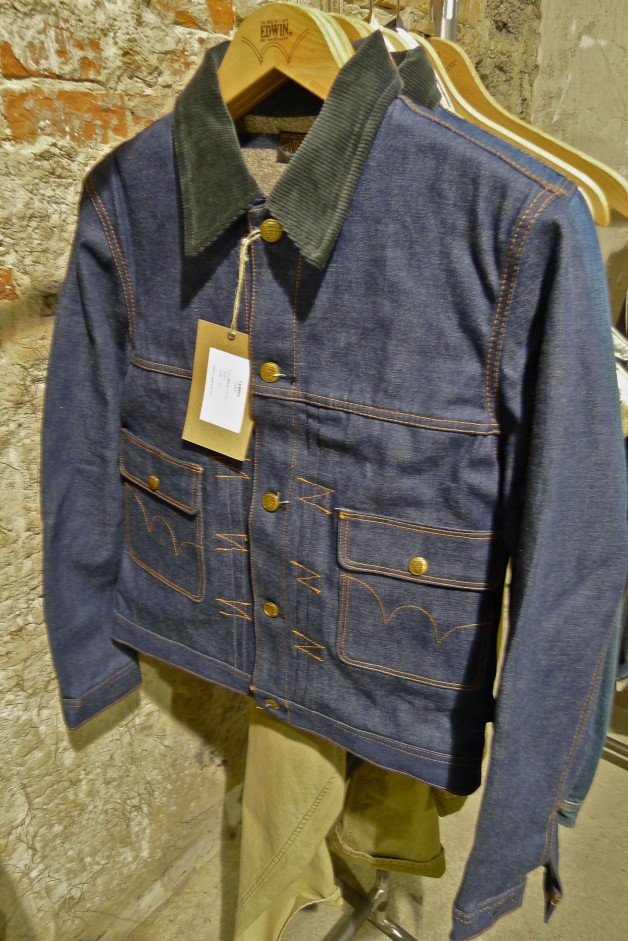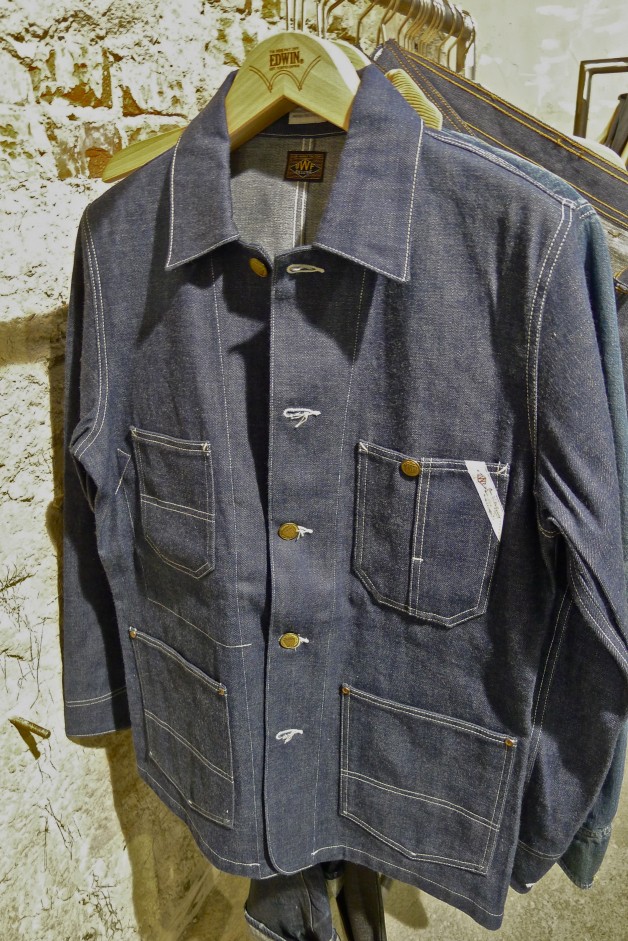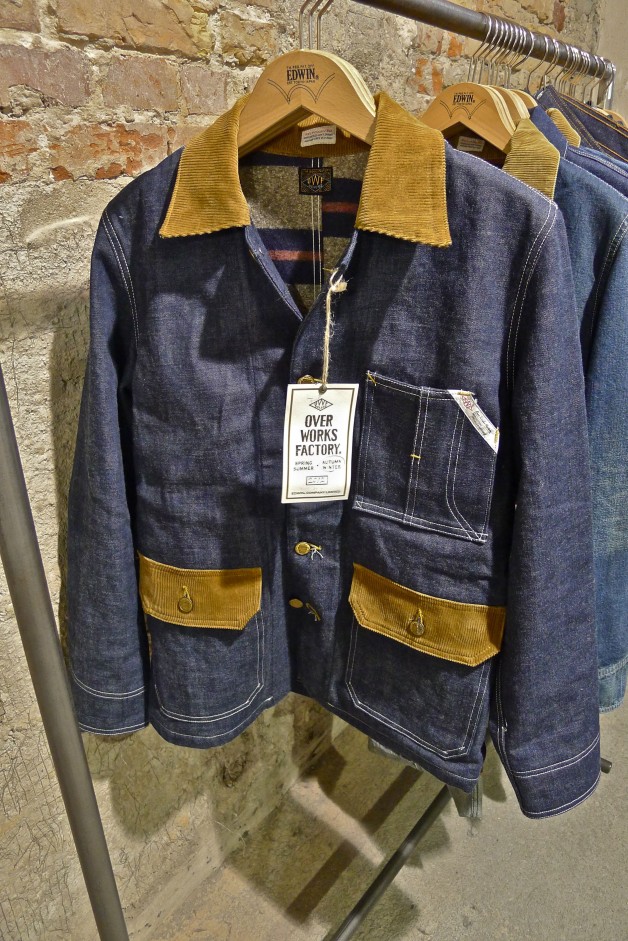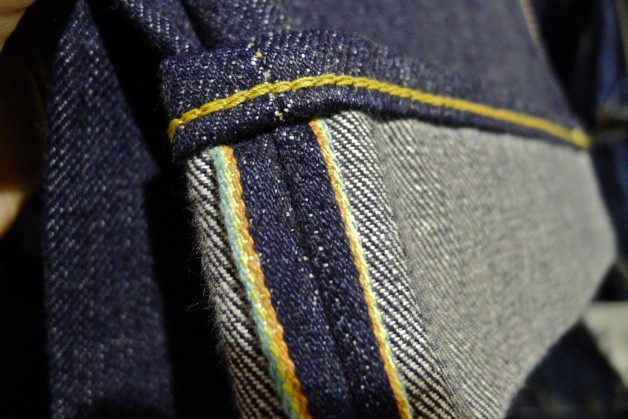 The famous rainbow selvage made by Edwin since 1963, this is what it might have looked like back then.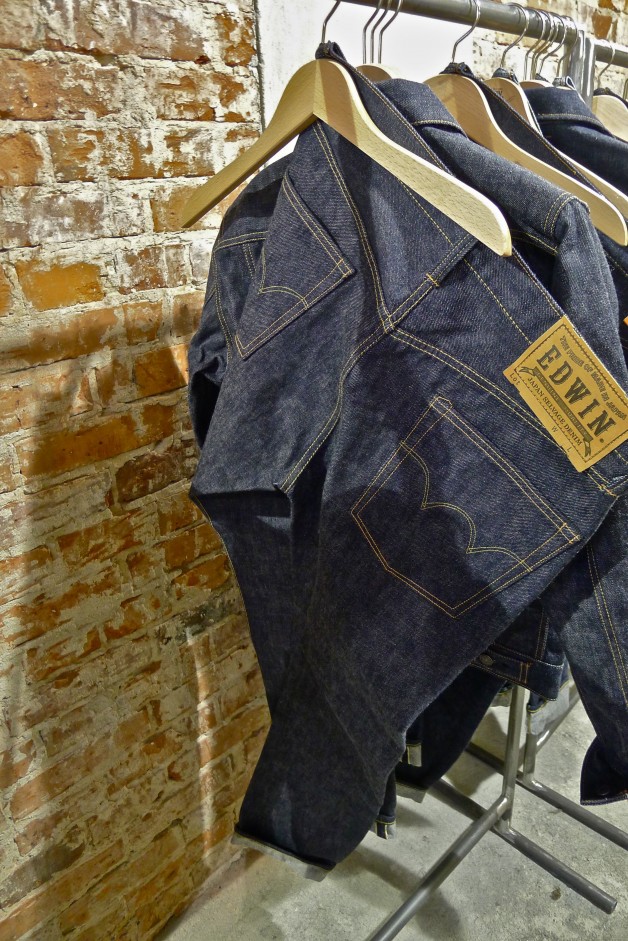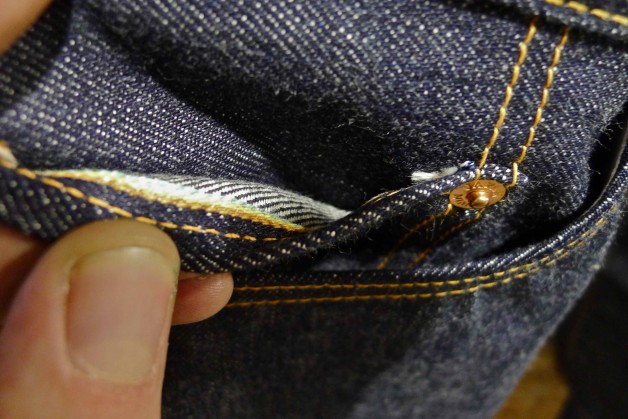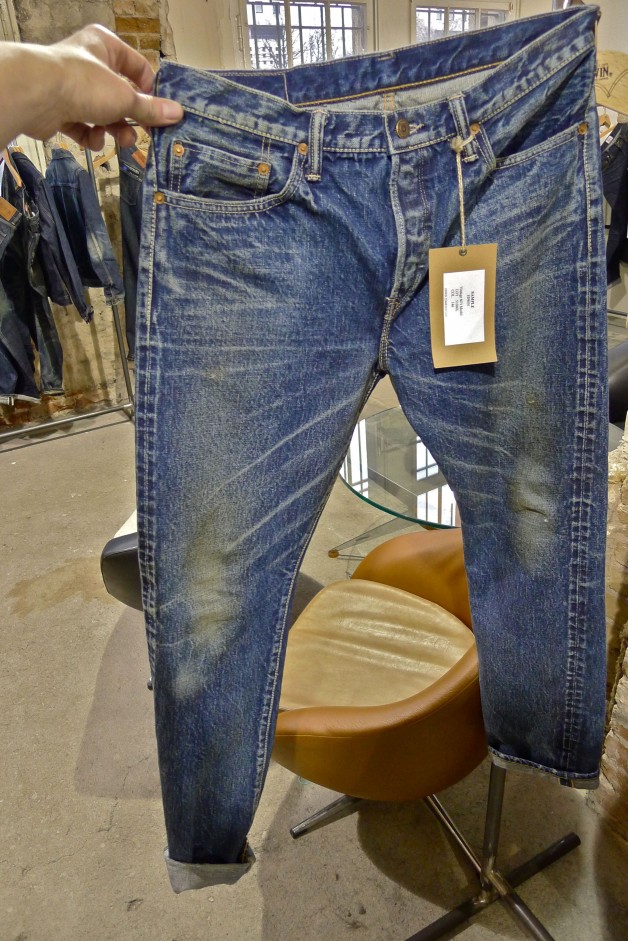 Edwin is among the best in the world when it comes to laundered and destressed denim. This exact pair is with a doubt the best looking pre-washed jeans that I've ever seen.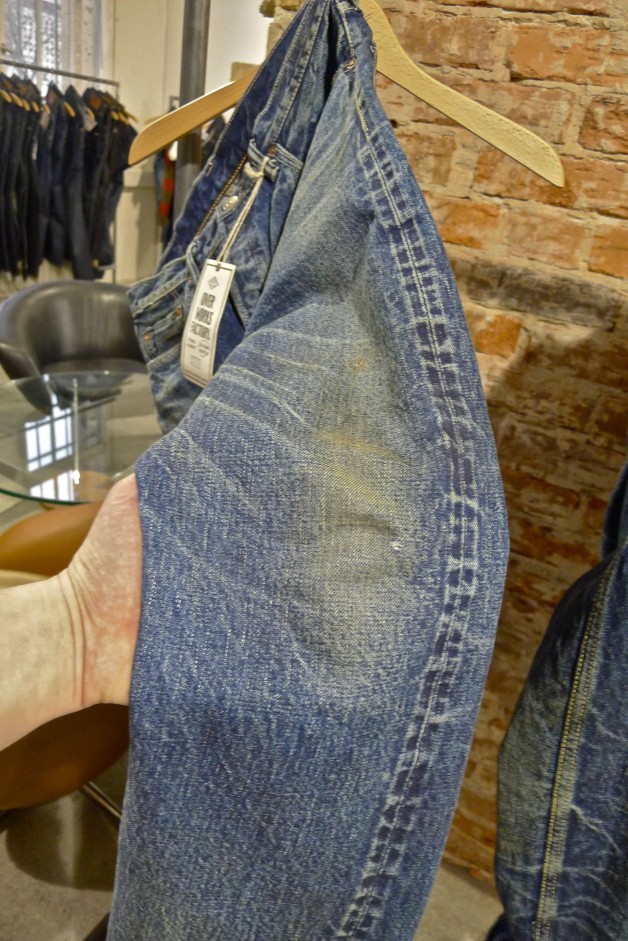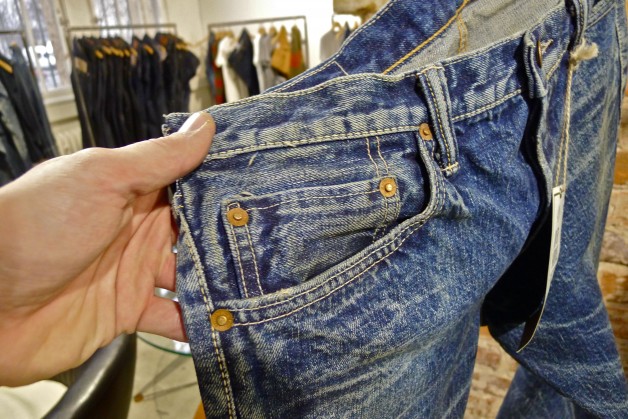 Another great looking pre-wash.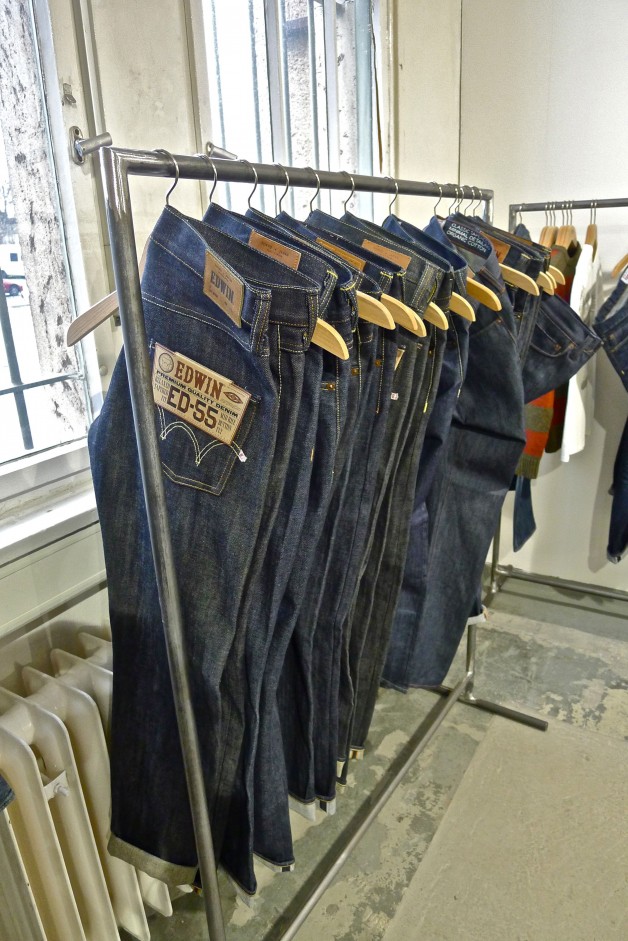 Obviously, I also went through the main line from Edwin.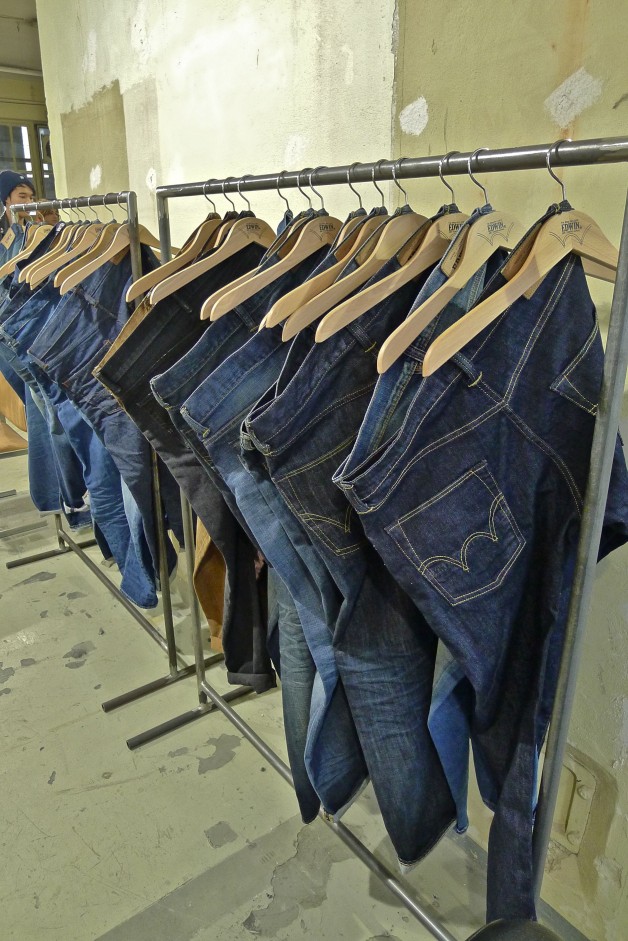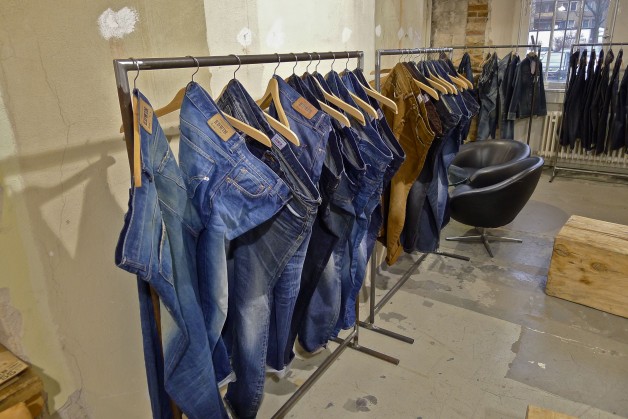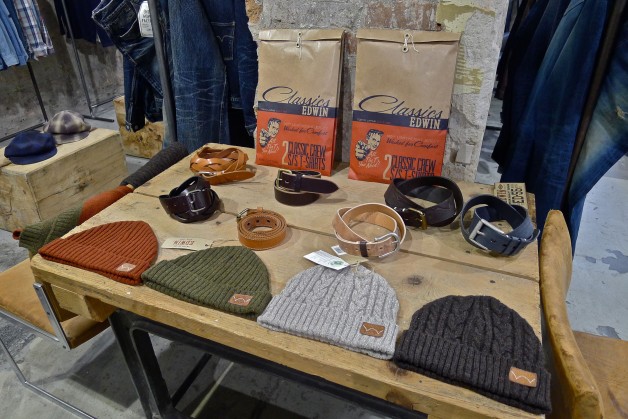 Denim brands sometimes struggle with the non-denim parts of the collection, but it seems that Edwin has got a hold of it now.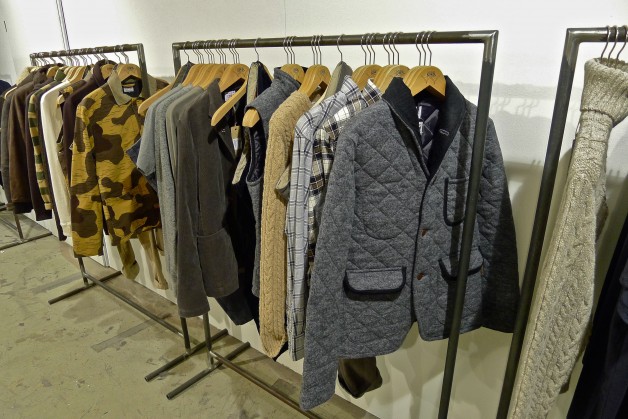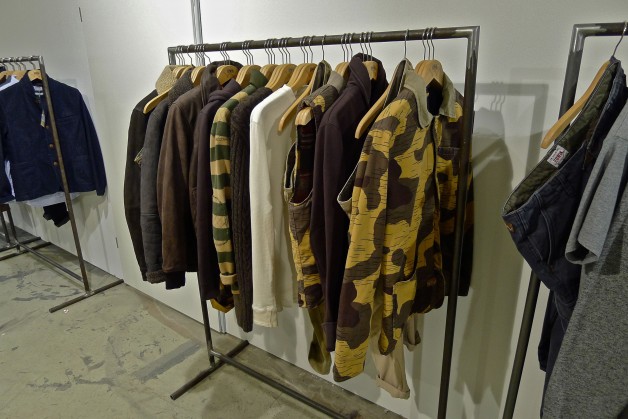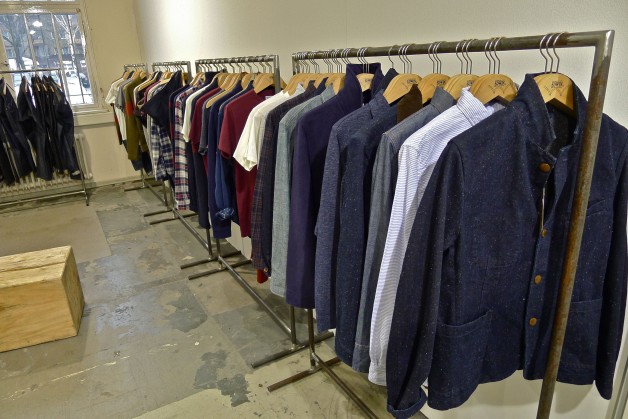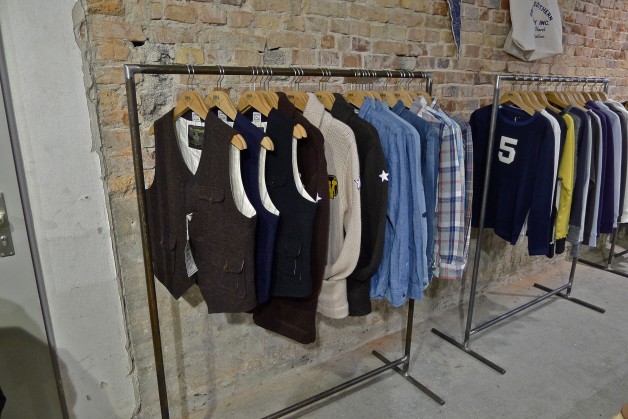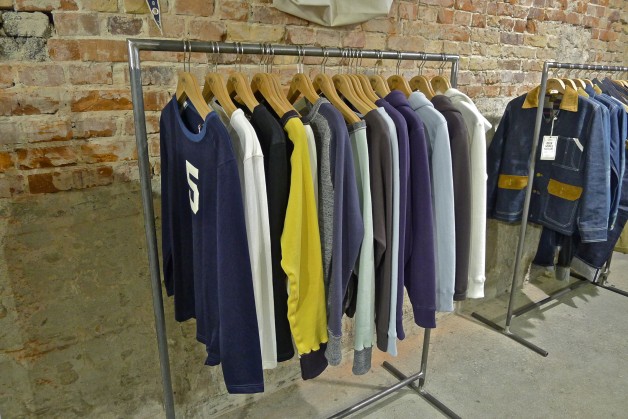 Women's denim: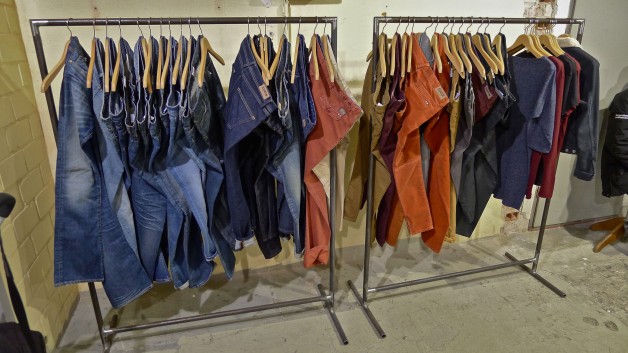 Review by Thomas Bojer.