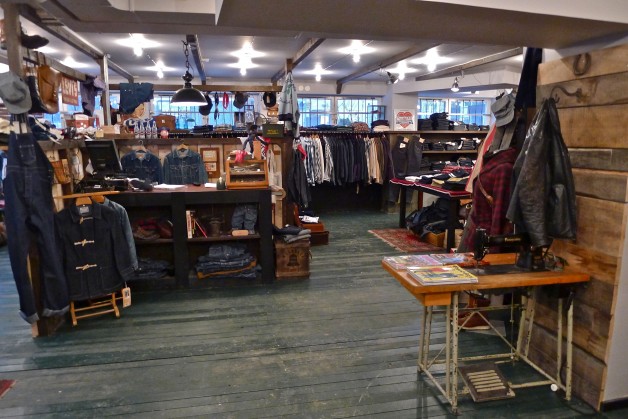 Within only one single year, Unionville in Stockholm has become one of the most noteworthy denim retailers in Europe, and the shop is without a doubt the denim capital of Scandinavia. In December 2011, Unionville celebrated it's 1 year birthday, but the road to success has not always been an easy ride. The secret is passion, and a whole lot of it. I've waited a long time to visit the store, and it fully met my expectations.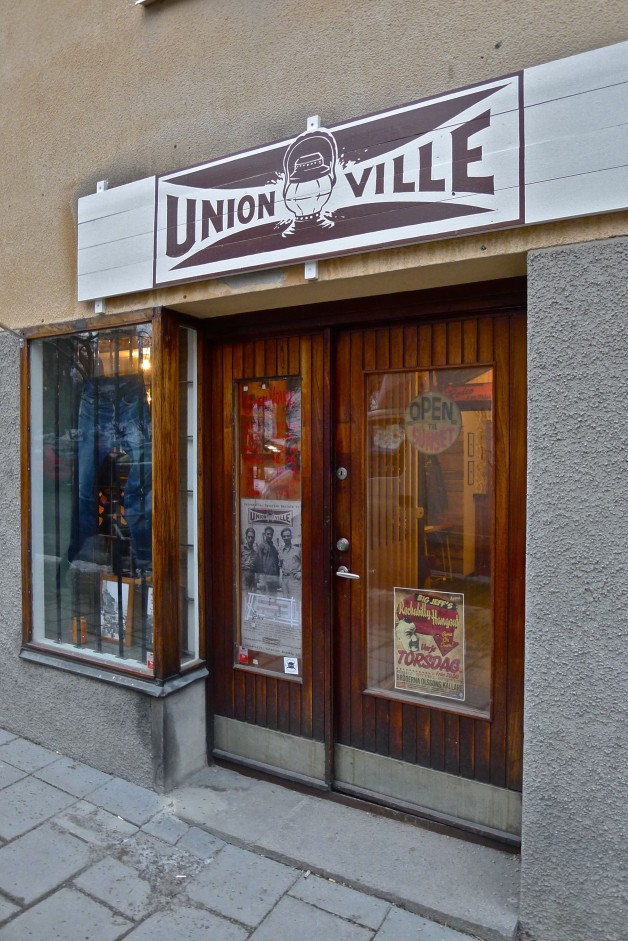 Unionville was established as a collaboration between the two brothers Hampus and Douglas Luhanko, their in-house denim brand called Blue Highway, and the Sivletto crew. The mother store Sivletto is a rockabilly's paradise that opened seven years ago, and in the Scandinavian rockabilly community it has become the no. 1 go to shop. Read more about Sivletto here.
The rockabilly culture is very much about denim and already back in January 2010 Blue Highway received their first order of ten pairs from store manager of Sivletto, Fredrik Johansson and his crew. As the Luhanko brothers and their Blue Highway brand became increasingly interesting for Sivletto, and as Blue Highway needed more and more time and devotion, it made perfect sense to team up to establish an exclusive denim shop that could also function as sewing station. Read more about Blue Highway here.
This is a sneak peek of what the jeans look like:
Homemade wallets and leather accessories.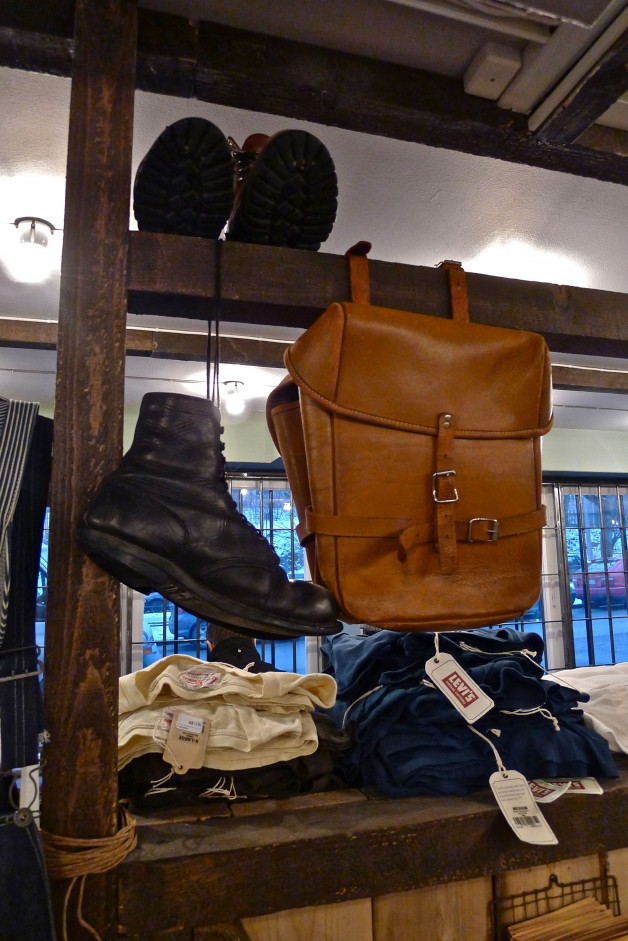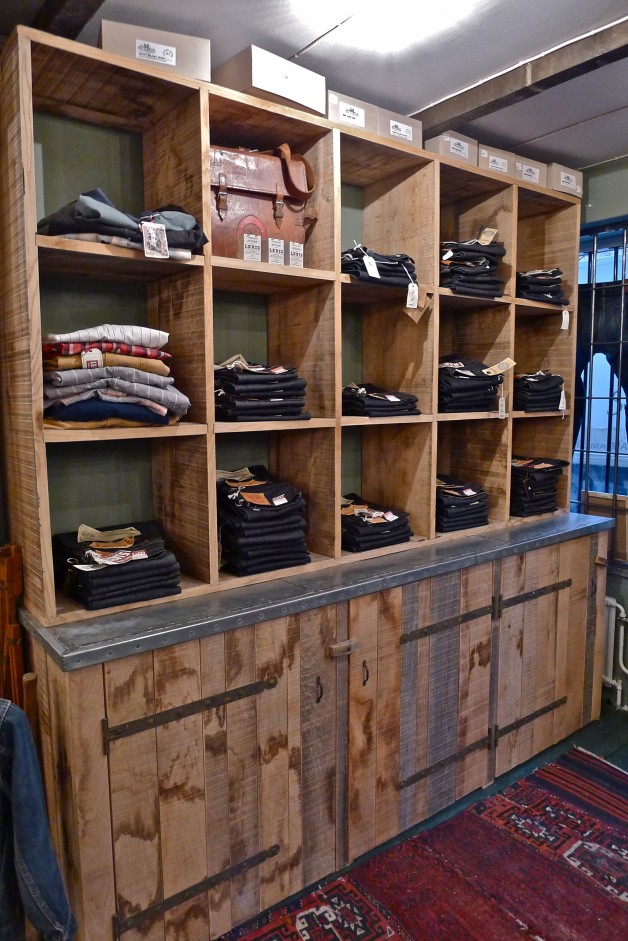 Levi's Vintage Clothing takes up quite some space in the shop.
The wall of 501 dry jeans (plus the 505). Unionville carries almost everything from the 501 US-made dry denim line including 1901, 1933, 1944, 1947, 1954 (501Z), 1955, and 1966.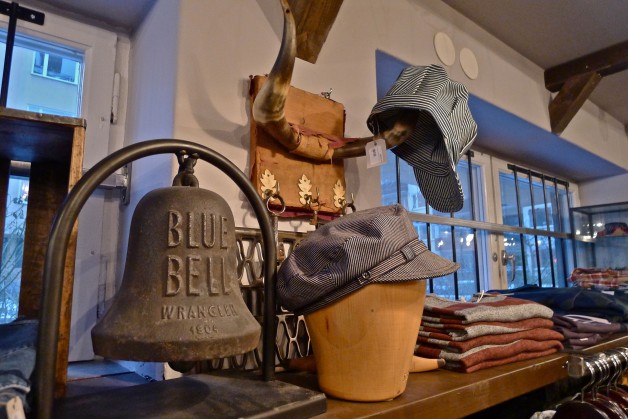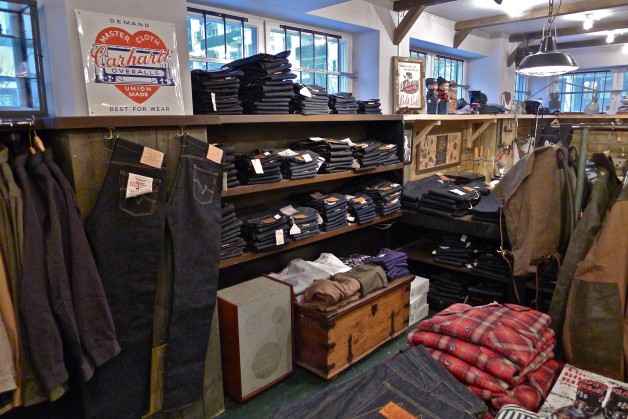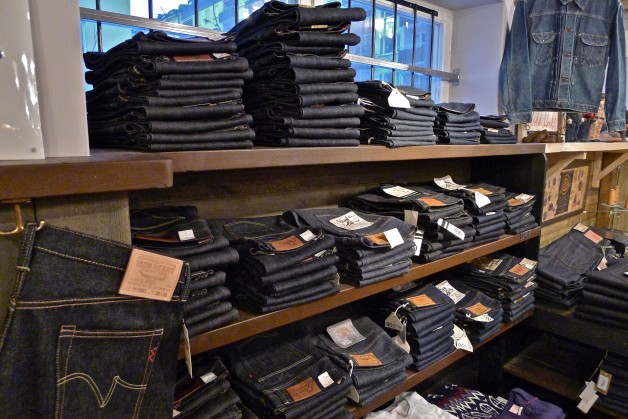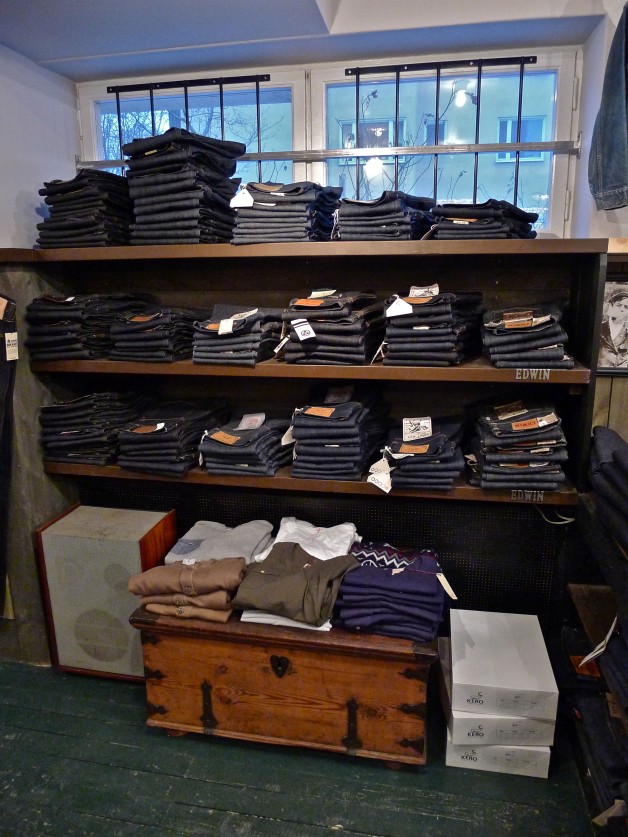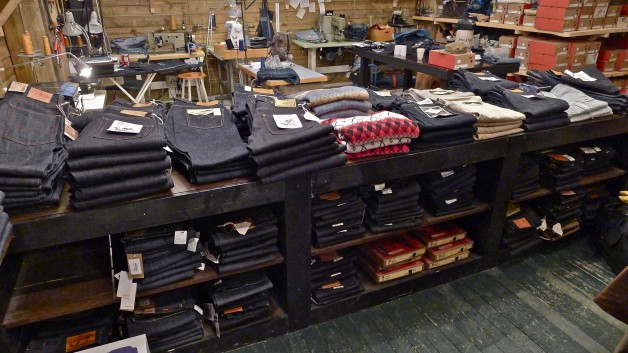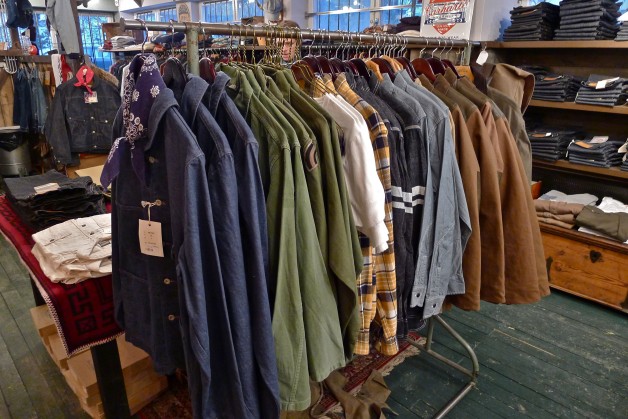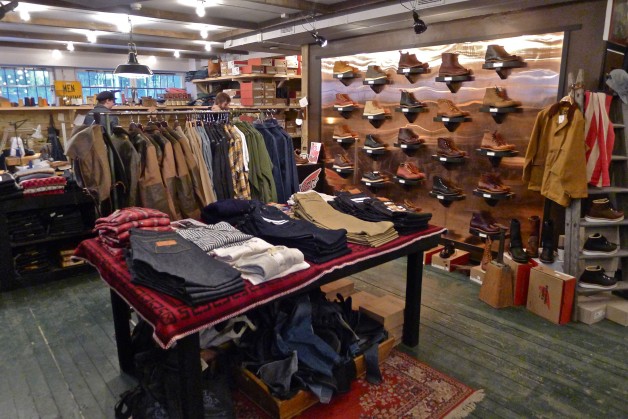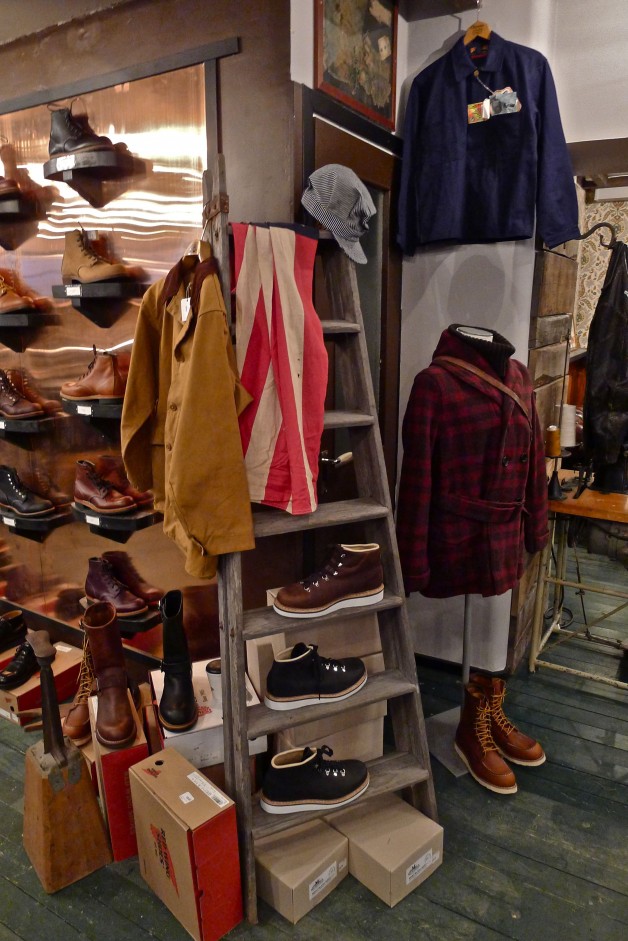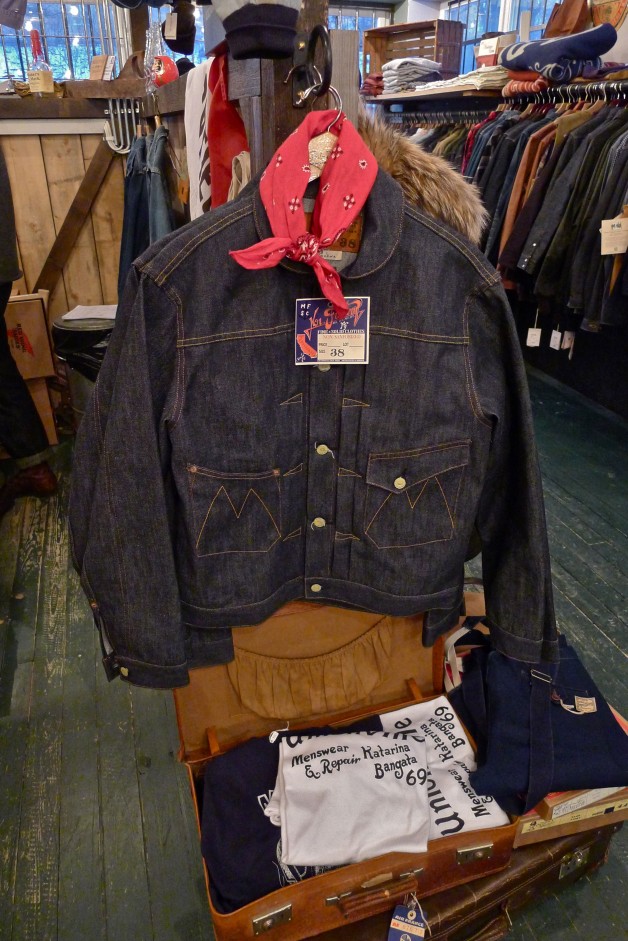 The Mister Freedom denim jacket.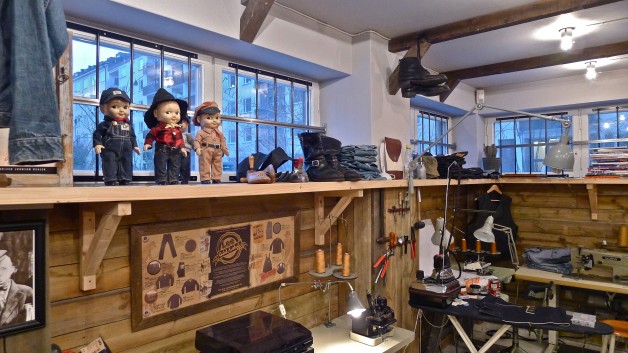 This is where the Blue Highway jeans are made. You can also have your jeans hemmed here if you want, but then it'll be with a lock stitch, if you want the chain stitch you'll have to go to Sivletto.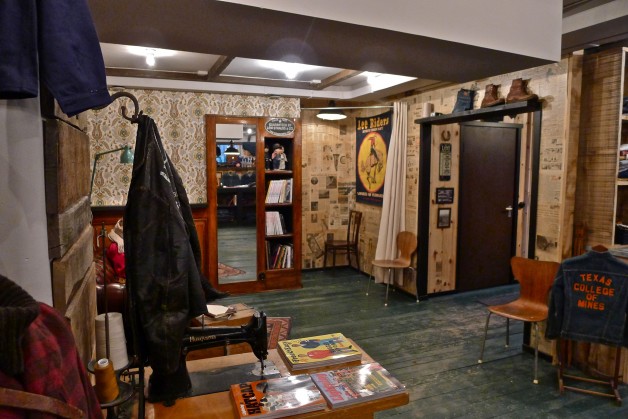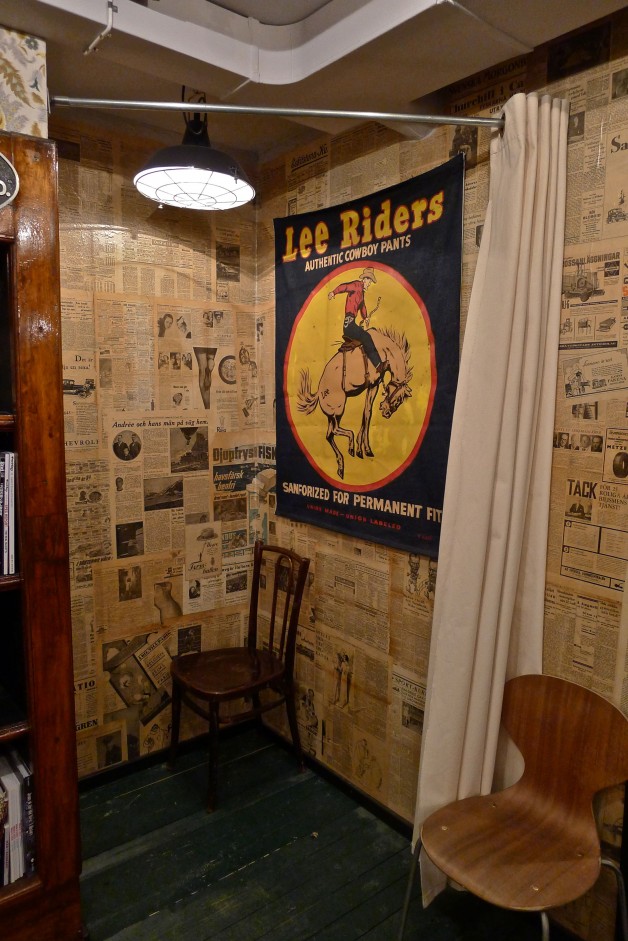 This ia an original Lee Riders banner.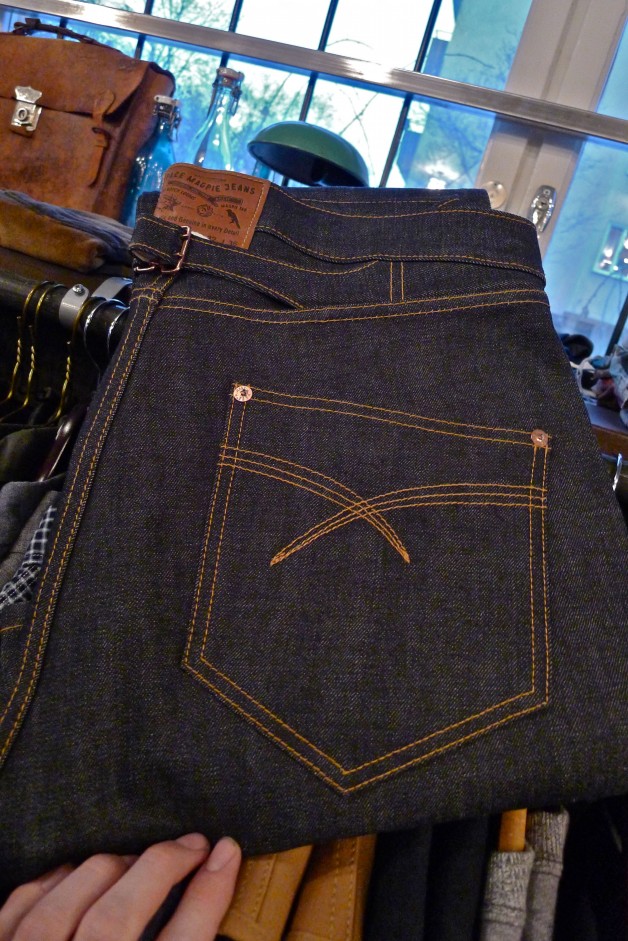 Here's a pair of the jeans that Blue Highway made in collaboration with Pace.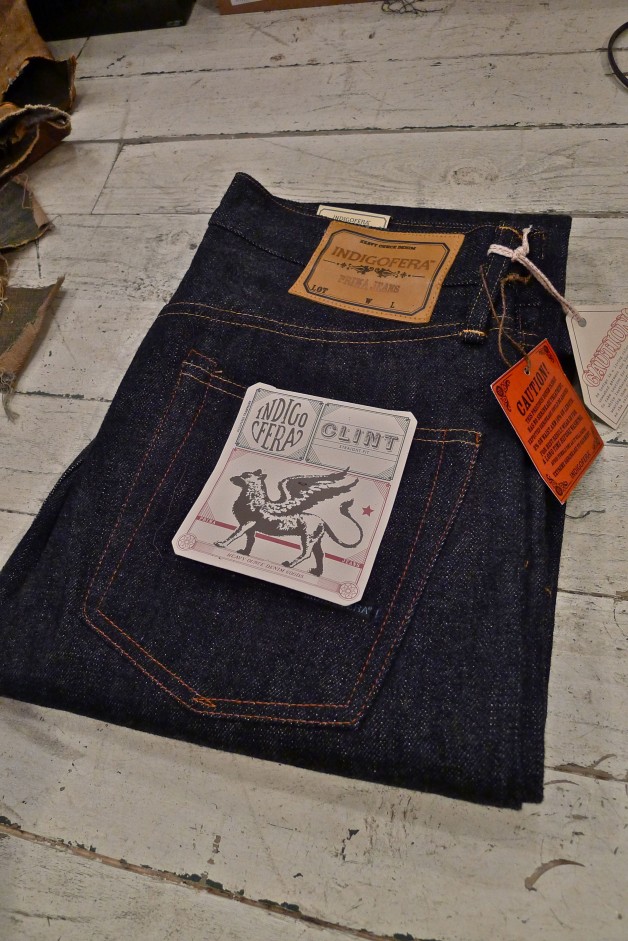 This special edition of the Indigofera Clint jeans is made only for Unionville and only in 11 pairs. The fabric is a very special Japanese shrink-to-fit denim, Indigofera calls it shrink to Prima fit. It's heavily dyed and will bleed a lot, and it's 16 oz. You can buy your own pair here.
Beside the above mentioned denim brands, Unionville will provide you with jeans from Mister Freedom, Iron Heart, Rising Sun & Co., Spellbound, Lee Archives, Denim Demon, Edwin, Overworks Factory, Carhartt, Studio D'Artisan and Momotaro, and boots from Red Wing and Seil Marschall.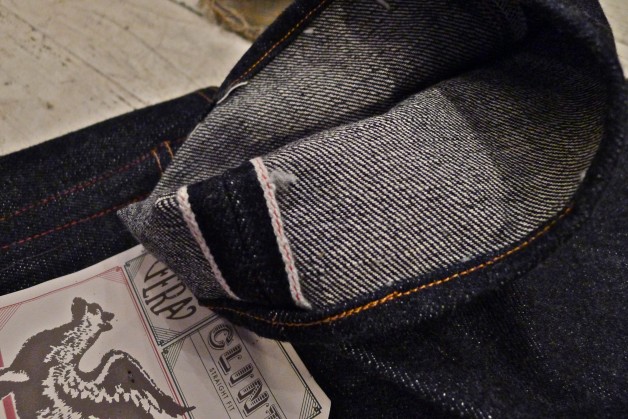 Contact information of the shop:
Katarina Bangata 69, 116 42 Stockholm, Sweden
Review by Thomas Bojer.