Another Denim Project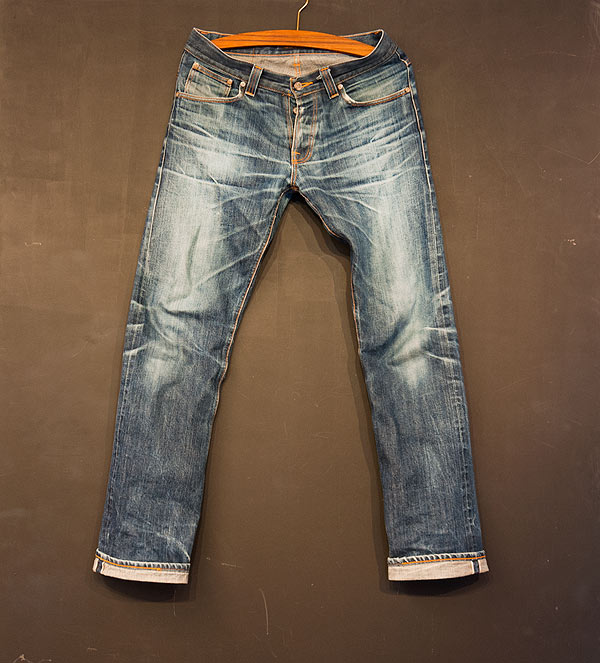 Another pair of jeans, another project. That seems to be the philosophy of this contestant in the Meadow competition. This customised pair of Nudie Regular Ralf in dry selvage have been worn by graphic designer and photographer, Mikkel Petersen since he bought them in 2006. The jeans were washed the first time after 8 months at 60° C, and subsequently they've been washed as necessary at 15-40 ° C in the washing machine. Today the wash count is above 20 times, and Mikkel still occasionally wears the jeans.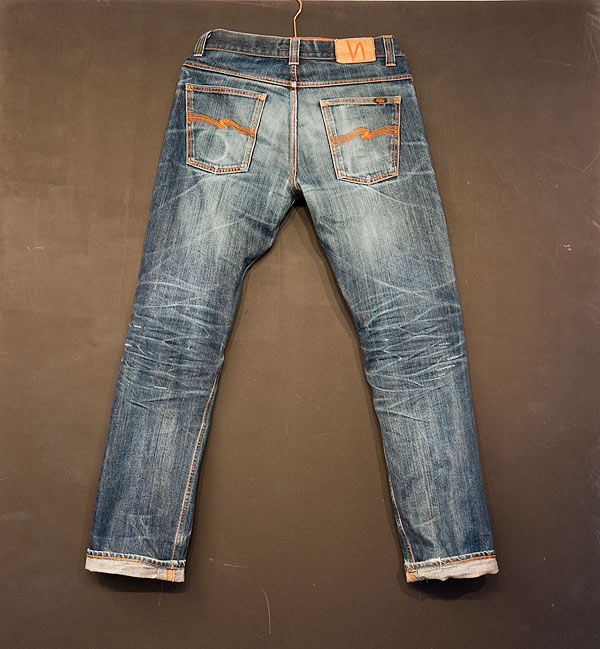 Mikkel has had the Nudies patched up and strengthened at various wear-and-tear exposed places, and actually he had the leg opening narrowed at the inner seam to get rid of the bootcut. You should also have a look at some a Mikkels other projects at his own blog.