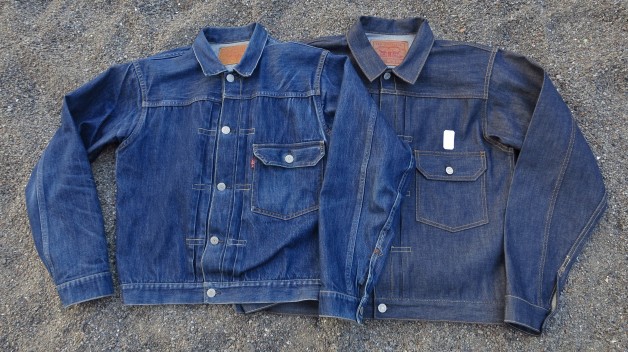 During the Easter holidays of 2009 I visited a good friend of mine who was an exchange student at the University of Essex. We spend the weekend in London doing what boys do best: drinking beers and acting stupid. And besides the ticket to a completely sold out Bloc Party concert that we bought from a suspiciously looking geezer, the only tangible memory of the trip that I still have is the Levi's Vintage Clothing 1936 506XX jacket which I bought in Cinch. I've worn it quite a lot since then.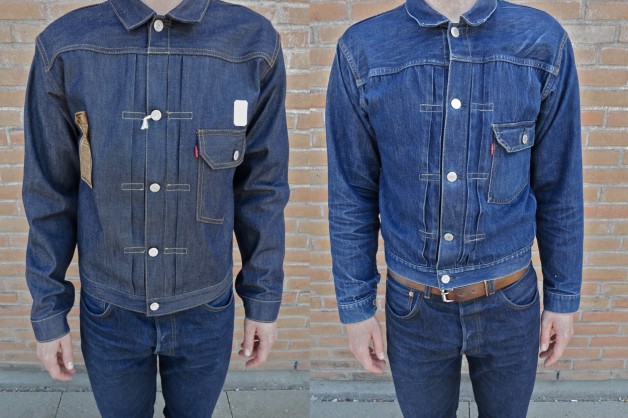 The 506XX – or Type I – is shrink-to-fit and when I bought it I was advised to sized up, which I ignored and picked up a size small. I'm still completely satisfied with my choice. I've come to love the short and boxy silhouette of the jacket which matches perfectly with a classic pair of 501 jeans worn like they did back in the days.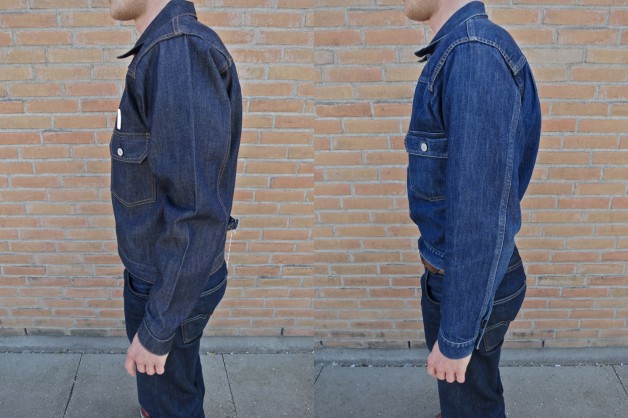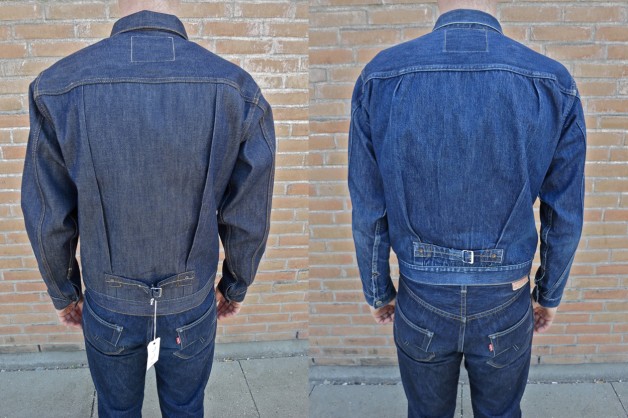 Below are the measurements in centimeters of the new and and worn jacket, respectively. I put the shrinkage in percent to make it easier to grasp how much it has actually shrunk.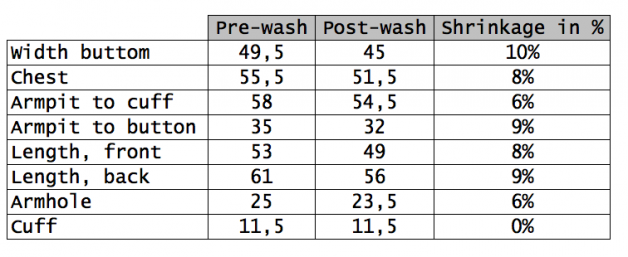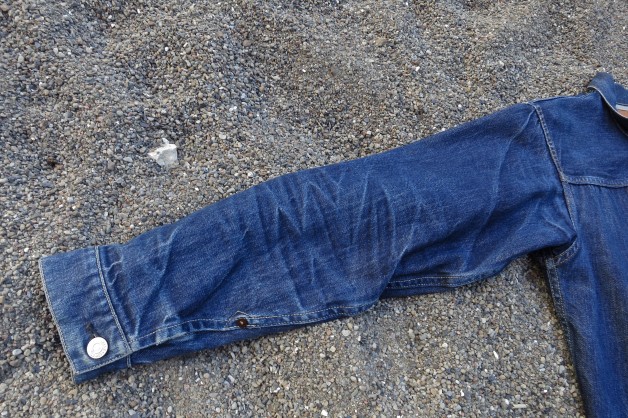 The sleeves have gotten some great yet natural honeycombs. I rinsed the jacket and wore it dry when I got it and other than that it has only been machine washed once or twice.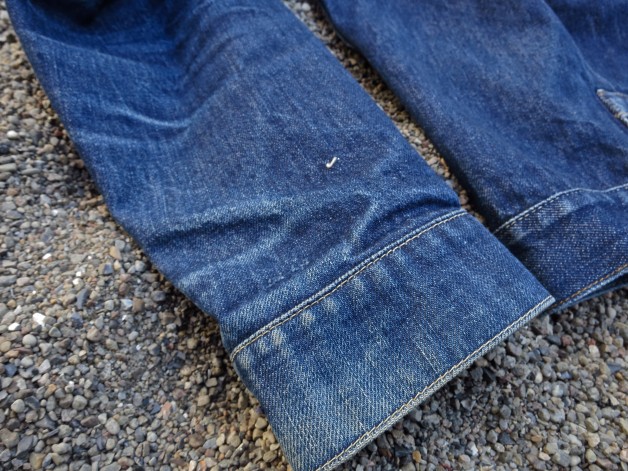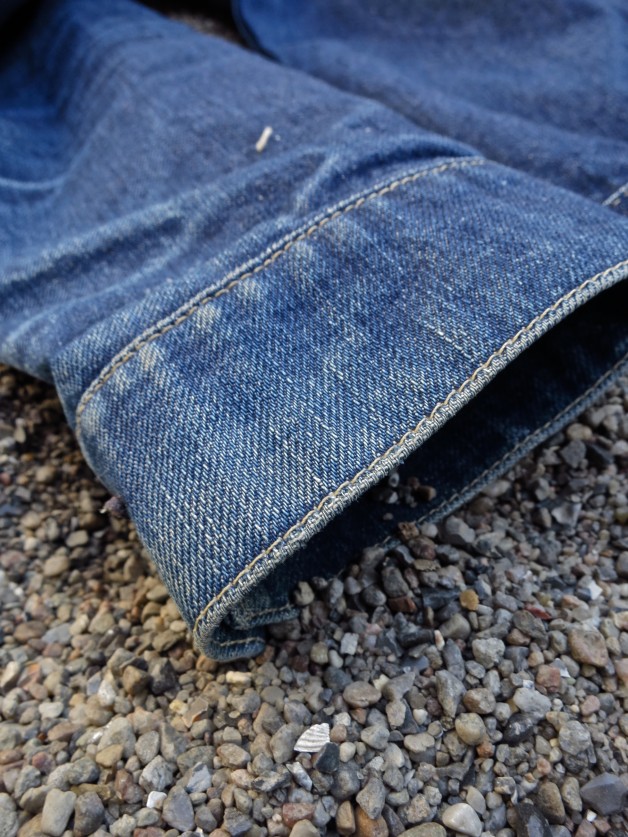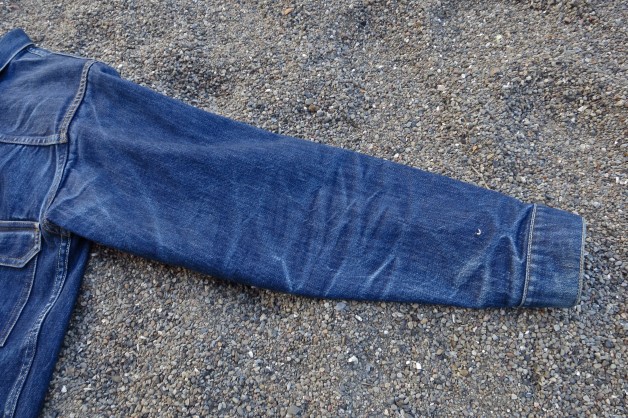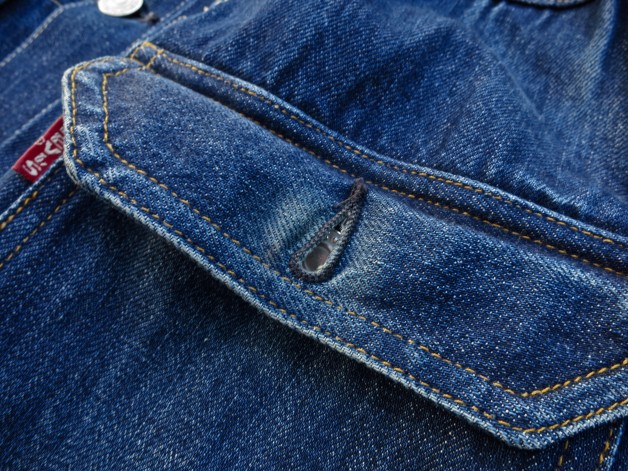 The pocket has been opened and closed an infinite number of times, which has worn almost all indigo off around the button hole.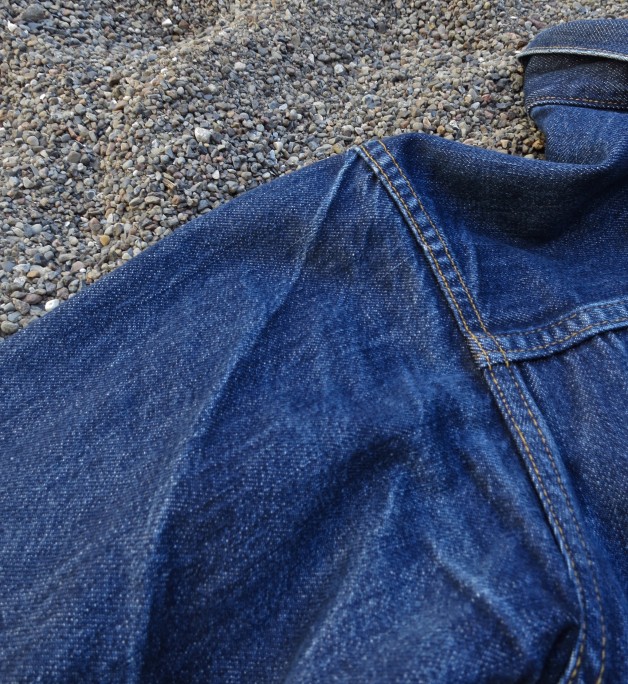 This crease is a result of the arm being slightly too wide.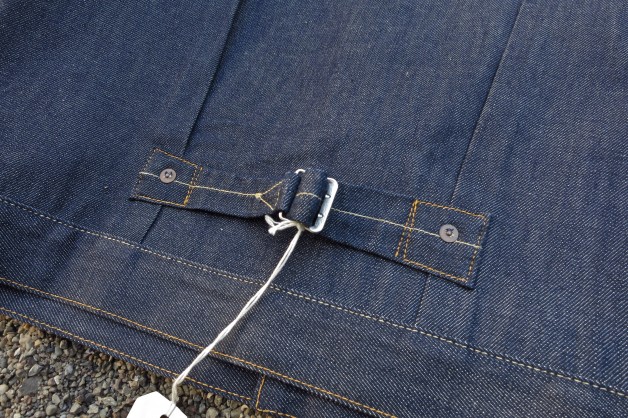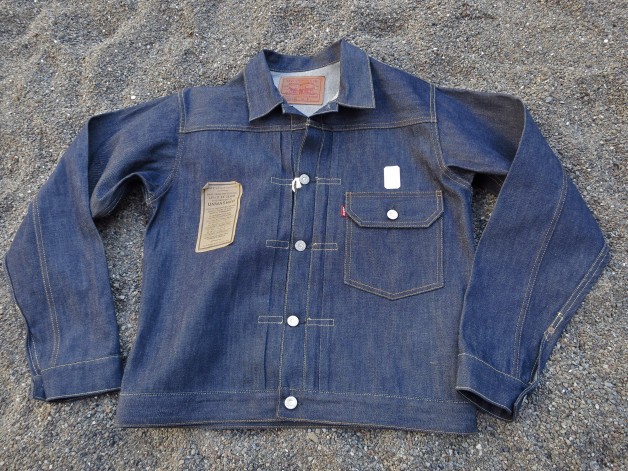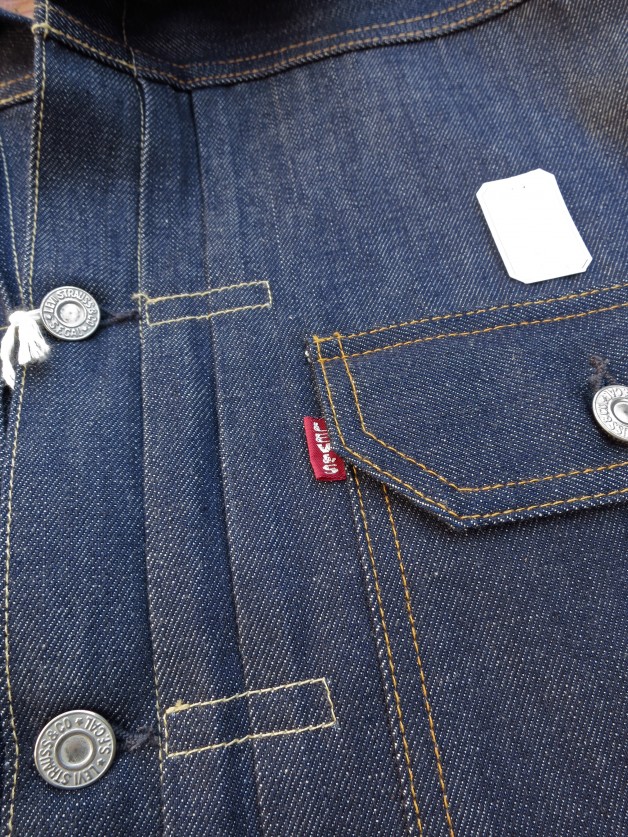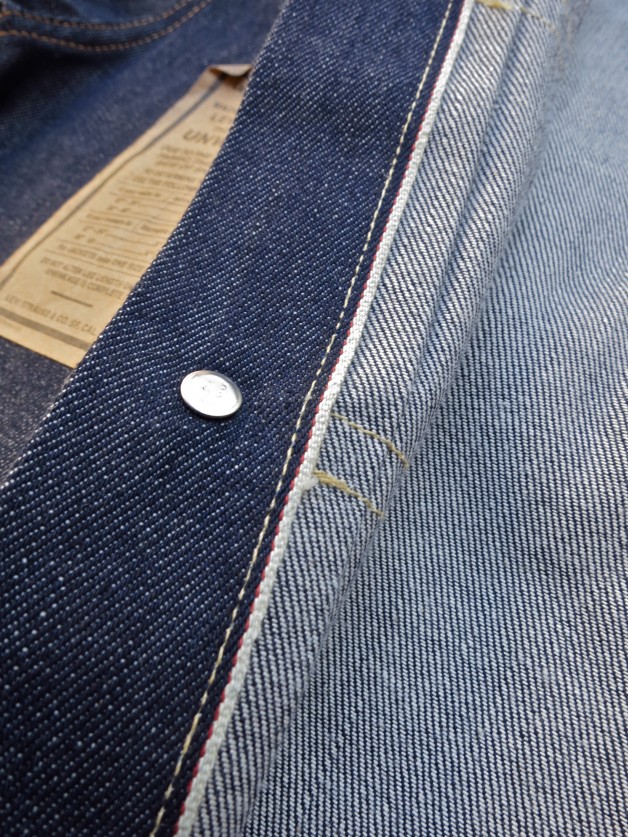 The jacket is made from the same Cone Mills redline selvage denim used for the 1933 501XX.
Worn by Thomas Bojer.