Nisolo Shoes: Style, Ethics, and Value in The Entire Package
We're always looking for the perfect shoe to pair with our raw denim. We want our shoes, and often our boots, to look good, be made fairly and, if possible, to be a good value. We can usually get one or two of those things.
Nisolo, based in Nashville, TN, has managed to produce the entire package. The idea for the company, helmed by Patrick Woodyard and Zoe Cleary, came to Woodyard while he was living in Peru. Woodyard saw a dearth of jobs that paid skilled craftsman appropriately. He decided to fix this problem, and Nisolo was born.
These shoes, and chukka boots, are absolutely gorgeous. They are simplistically styled with a low profile. Honestly, they could be perfect shoes. Nisolo makes their shoes in Peru using a vertically integrated business model that pays their workers above fair wage rates.
Nisolo somehow manage to do all of this while keeping the price points at an incredibly reasonable $168 for the oxfords. Their most expensive shoe, a wingtip, runs $198.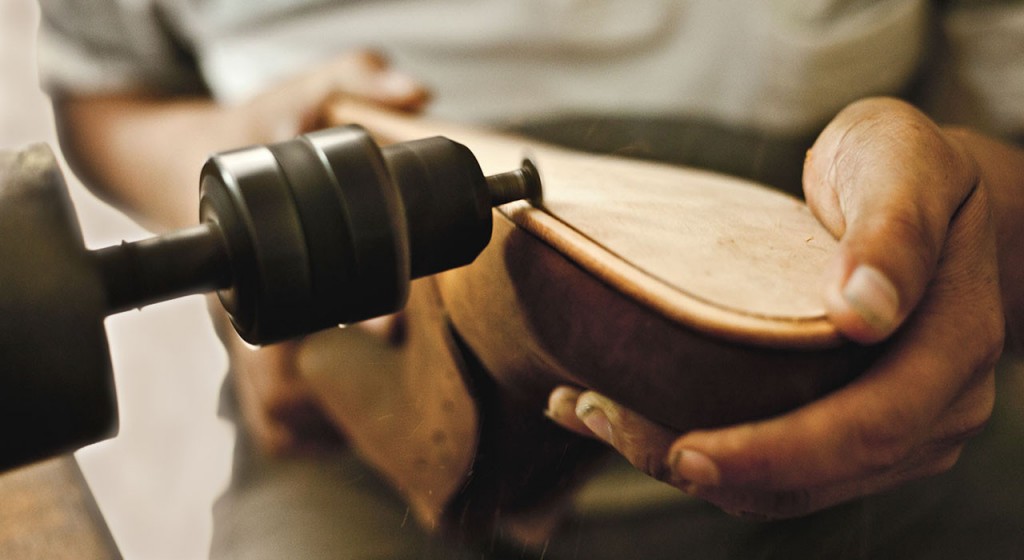 Nisolo offers eight chukka boots with a leather sole, two with rubber. The Wesley Oxford comes in oak and steel, its cousin the Wesley LE in the same shades. They also have a chunkier oxford, boat shoes and driving shoes; but, the Wesley LE is the real star of the show.
I had the chance to road test a pair of these shoes (shown below paired with LVC 1947 501 jeans.) They're everything a denimhunter could want in a shoe: clean, sleek, affordable and made in conditions I could feel good about. Putting them on my large (size 12.5 US), goofy feet look slim and, dare I say, sexy.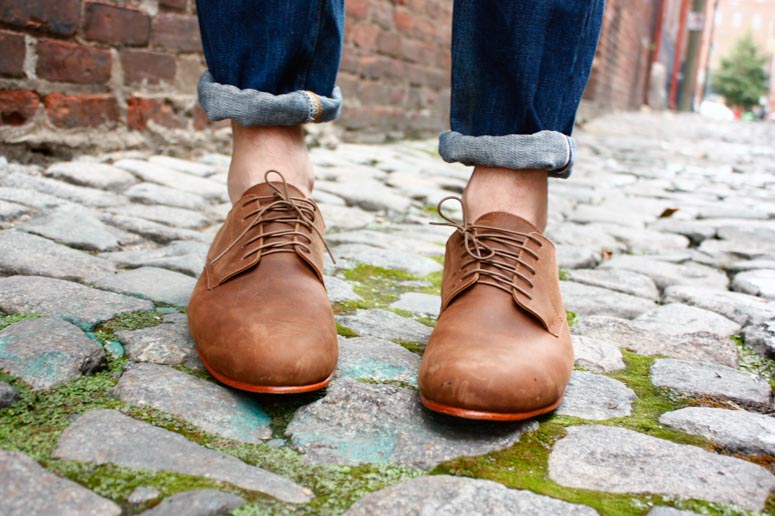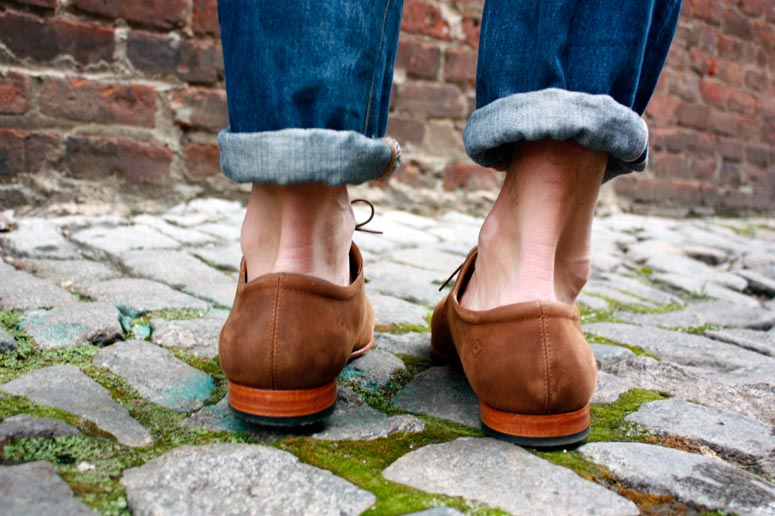 Nisolo also stocks belts and totes for men. They also have the same quality of shoes for women, if there's a lady denimhunter in your life looking for ethically made, beautifully simple shoes that won't break the bank.
Check out the entire selection at Nisolo's website.