On Thursday September 18, 2014, Berlin's premium clothing store 14 oz. opened the virtual doors to its new online venture. The event was celebrated in good style at the Münzstrasse store in the heart of Berlin.
The Mitte store has a great backyard that was opened up and fully decked out. A bar served up a range of specially created cocktails complimented by a platter of delicious food for the guests.
Founder Karl-Heinz Müller, the man also responsible for the Bread & Butter trade show, was on hand to introduce the site and guide us through the thinking and ethos behind the new store.
To showcase the website, there was a huge screen with an animation leading us through the site. From choosing an item, to putting it in your shopping bag, to purchase.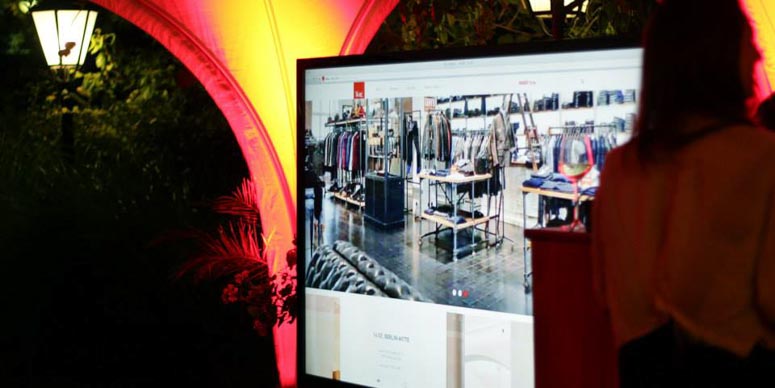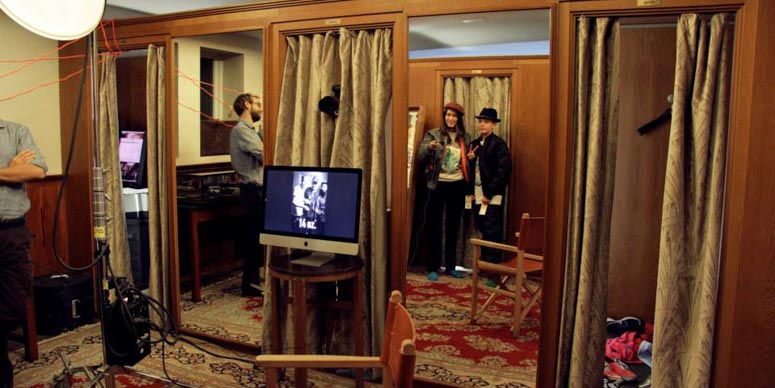 Along side the presentation of the site, the store itself was open for the guests. The highlight was the possibility to choose an outfit from the stores collection and get your photo taken.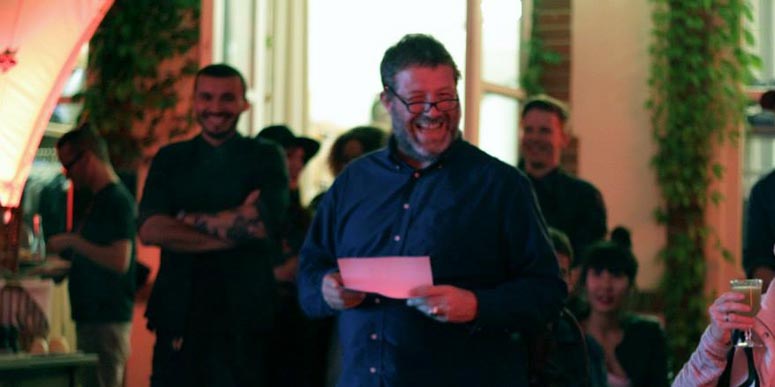 I was there when the news of the first order came in. Herr Müller was clearly delighted.
After the event, I took the time to fully navigate around the site. It is clean, crisp, and contemporary. Clearly a great deal of work and thought has gone into creating the exclusive feel you get whilst shopping in the brick and mortar store.
The range of garments, covering both men's and women's fashion, clearly echo's the current discussion as to where the heritage trend is heading. We see old favorites such as Momotaro and Levi's Vintage Clothing displayed next to more contemporary brands like Denham and Kings of Indigo.
I was delighted to see that denim itself gets its very own category, a testament to the recognition and importance that 14 oz. sees in denim as an entity. The denim selection covers a range of brands that will allow anyone to find the perfect jeans. One thing is for certain looking at the brand range, good quality is paramount.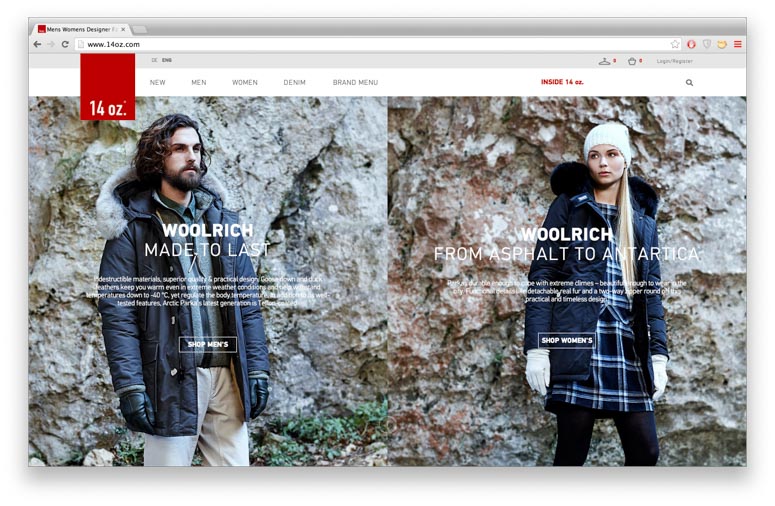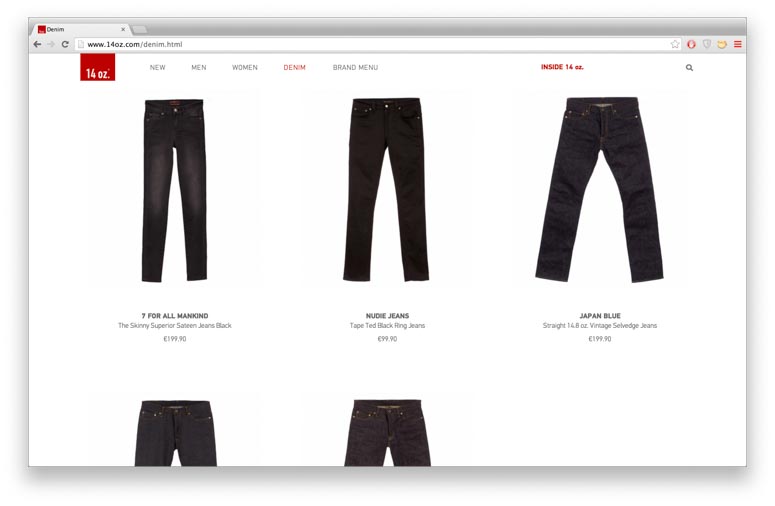 I am certain that in the coming months we will see many more perfectly selected items finding their way onto the site.
The curation and implementation, much like the brick and mortar stores, is the new sites defining quality. It speaks directly to their customer and manages to encompass a wide audience whilst still being focused on simply the best of things.
Visit the shop here and see for yourself.