Meadow Webshop Changing Facial Expressions – From Bearded Biker to Cool Cat
The carefully selected models of any webshop can quickly become the virtual face of the business. They express the attitude that the shop wants to communicate.
The face of Meadow in Malmo has changed from a middle-aged biker; heavily tattooed, bearded, and with a fierce countenance, to their new, younger face; tough in a cool way. Both faces are far from the standard of the blonde Swede.
But what values does Meadow stand for? What profile do they sketch with their models? I did an interview to find out.
In the beginning, when Meadow opened in 2008, the rockabilly scene was the main focus. It soon became clear that the store would benefit from concentrating on men with an interest in raw denim and heritage clothing. Owners Christopher Åkesson and Peter Hilmersson didn't want to commit to a certain style. Peter explains:
"Around 2009–2010, the heritage wave struck Sweden with power. Suddenly, it was easier to bring in new denim brands, the Red Wing boots became popular, and so did workwear stuff. Why it all happened this way is hard to say. Probably a strong craving for quality and durability. And it's still like that."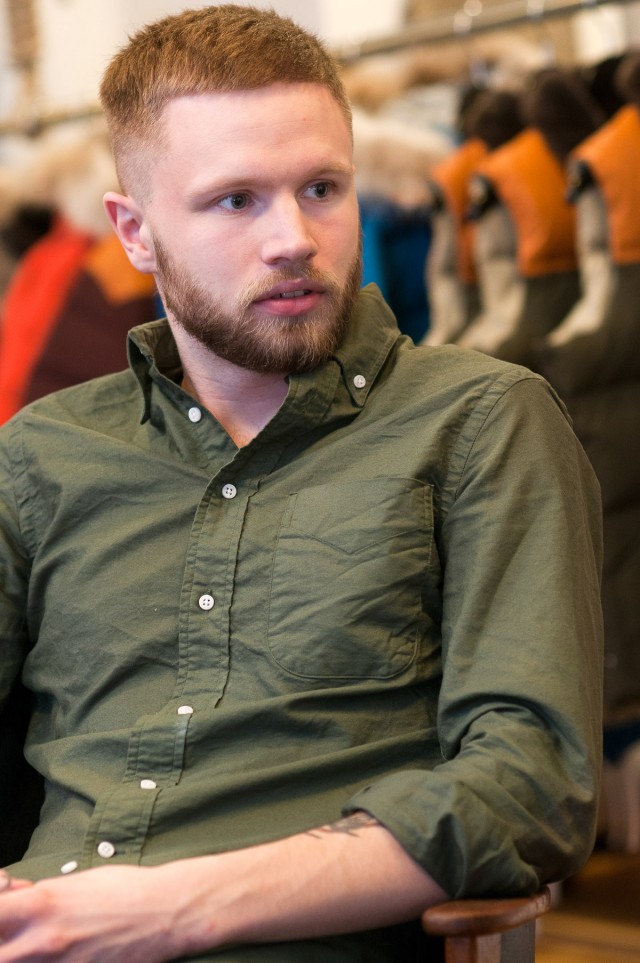 Meadow opened their webshop already six months after the store opened. Although there was a natural learning curve, the two Swedes quickly hit their stride – including how to make use of a recognizable face. Today online sales are a par with their brick and mortar sales.
"Thanks to the webshop, we can test with more exclusive garments. For example, we got a super nice leather jacket from Edwin, with a price of €1600. Slightly more than our regular customer is prepared to spend, but through our webshop the jacket was sold immediately."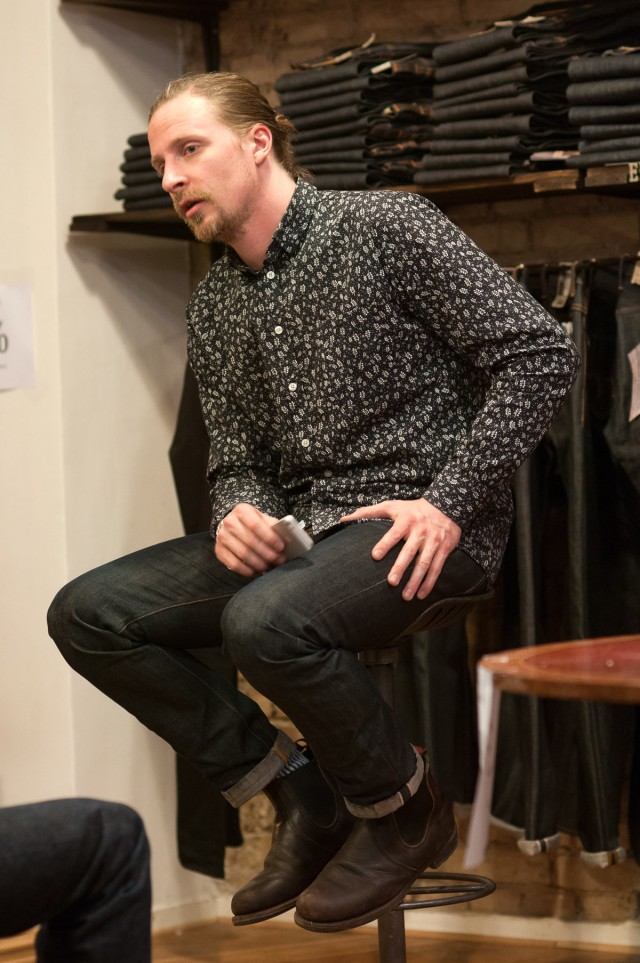 Meadow belongs to a small but passionate Swedish denim community, with a surprisingly large influence even beyond our borders.
In the town of Lund, a half hour's drive from Malmo, you'll find HepCat Store, where Robert Goethe and friends offers retro culture gear: denim and workwear connected to hot rods, swing, 1950's rock 'n' roll, punk rock, and rockabilly.
Anyone going to Stockholm will naturally visit Sivletto and Unionville in Södermalm. In the Unionville store you'll run into the brothers Hampus and Douglas Luhanko, who really personify workwear, from the 1800s until 1960.
What sets Meadow apart – among other things – is their conscious use of a recognizable face.
Photography: Klas Andersson