Way back in 1939, Levi's hometown, San Francisco, was the site for the World Fair. Built on a man-made island in the middle of the Frisco Bay, the fair celebrated all the modern world could offer. Naturally Levi Strauss & Co. was there.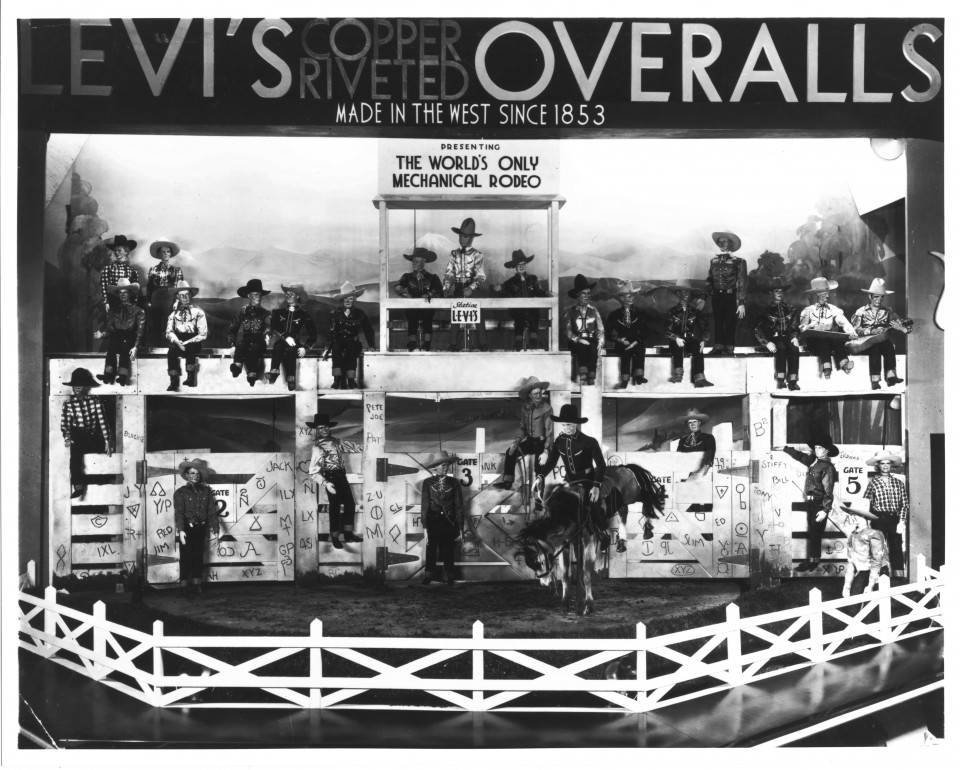 The centrepiece of the Levi's exhibit was an all-electric, mechanical rodeo set. Fully automated, it featured 30 distinct figures all carved in the likenesses of famous rodeo stars of the day.
It is from this event that Levi's Vintage Clothing draws their inspiration for the Spring/Summer 2014 collection; faithfully recreating the westernwear garments worn by the miniature rodeo stars.
It is an eccentric and vibrant collection; altogether brave in the clothing it offers but still underpinned by quality fabric, construction and attention to the very last detail.
One of my favourites, simply because it speaks so directly to the time, is the 1939 Sack Coat.
Originally produced for the Golden Gate International Exposition as a commemorative piece, the jacket's graphics depict scenes from the fair including: the Golden Gate Bridge, games, roller coasters and activities to be found during the fair.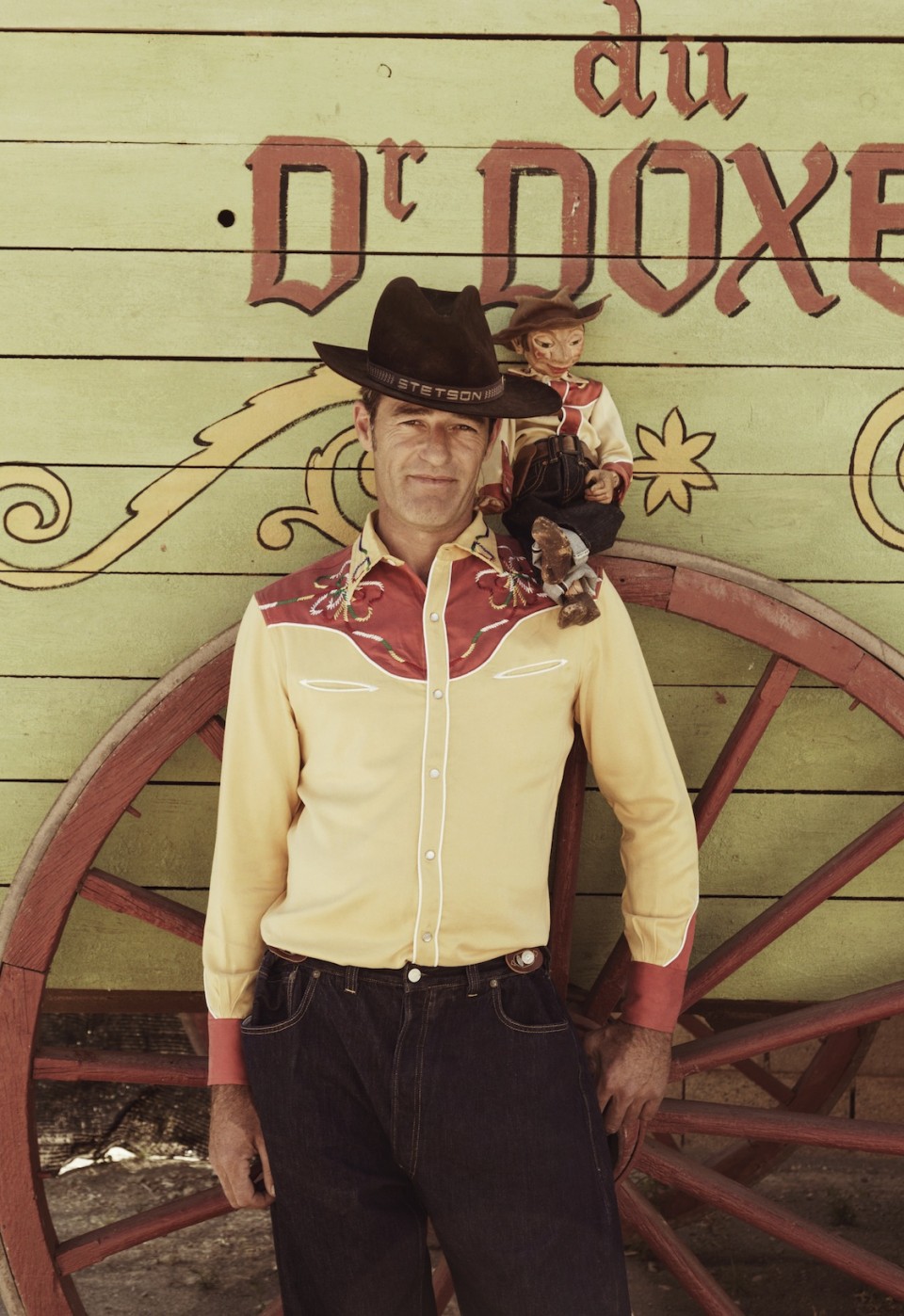 Below you can have a closer look at some of the style shots from the SS14 catalogue.
Again, Levi's Vintage Clothing have taken great care to bring us an authentic and alluring collection. Something a little different for Spring/Summer 2014.