Event Report: Kersting & Henschel x Iron Heart Party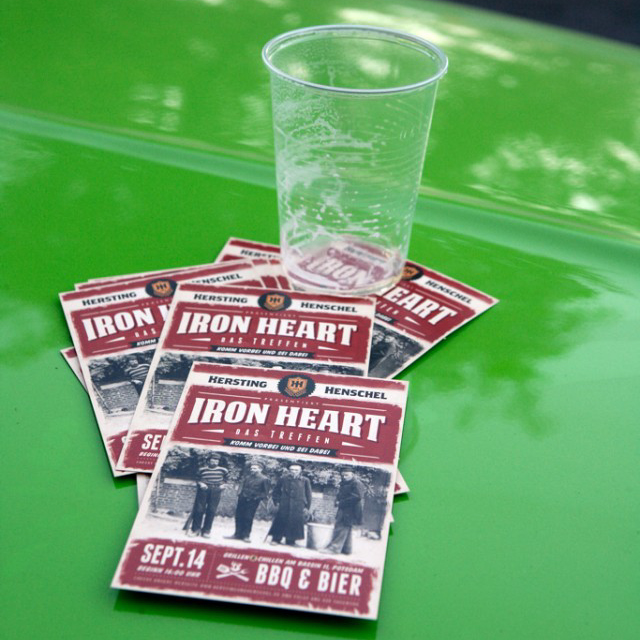 Taking full advantage of the last few warm days of summer, Torsten and Stephan of the Kersting & Henschel store in Potsdam teamed up with Iron Heart for a party. They put on the beer, band and burgers. Put the word out and people flocked from far and wide.  Although the store opened its doors less than a year ago there was a great familiar feeling from all who attended; you can tell that Kersting & Henschel has become a real part of the community in Potsdam. Their success is due in a large part to the openness, kindness and friendliness of the two proprietors. Both of whom were of course in attendance to welcome people and give the rundown of the goods they have to offer. Our Scotsman in Berlin, Matt Wilson reports.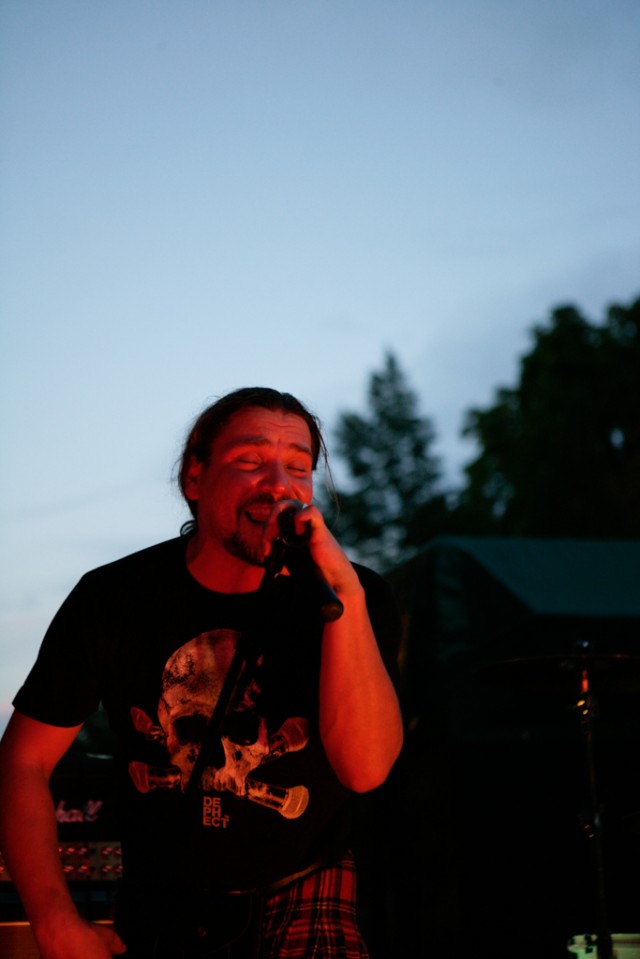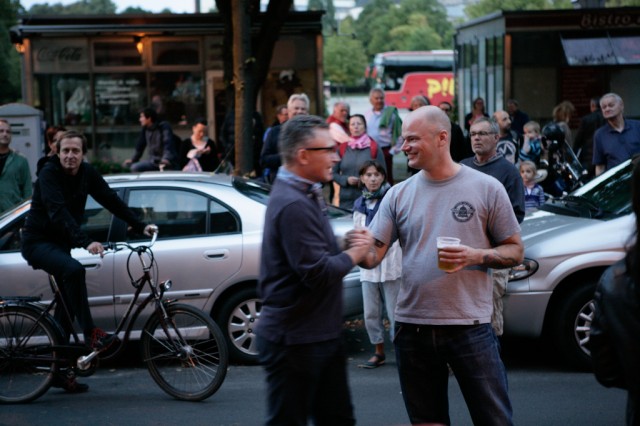 The timing of the party nicely coincided with the birthday of Giles from Iron Heart. He flew in from the UK along with his wife Paula and Graeme, another member of the Iron Heart family.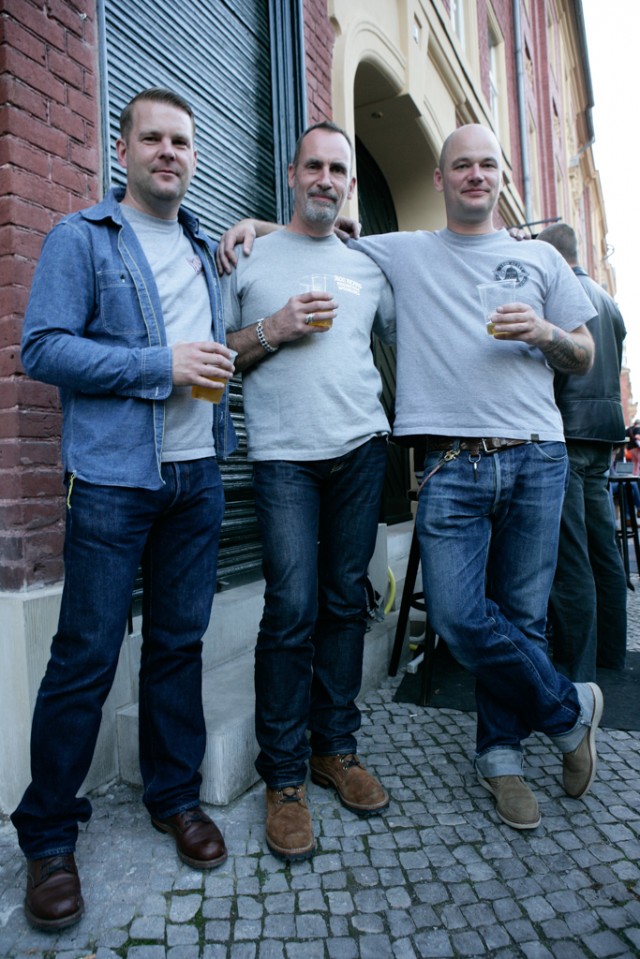 A few days after the dust had settled, the cleaning was done, and the obligatory hangover had faded to a dull memory, Torsten was kind enough to meet with Matt and have a chat about how the last year has been for them.
In November the store will have been open for one year. How has the last year been for you?
"It's gone really well, better than we initially hoped for. It worked out very well for us that Stephan, my partner, is born and bred in Potsdam so he is very well connected within the community. So that attracted a lot of people. I mean, we are the only ones in Potsdam with that product range so it works out well. But we both still have our day jobs. At the beginning we would take it in shifts minding the store, now we have someone in day to day."
So you are not coming from a fashion background?
"No, I am in IT and Stephan is a car salesman. So sometimes it has meant that we have had a lot to learn in certain aspects of the industry. For instance, we found it a little tricky initially with the brands from Japan. Of course the Japanese people are much smaller than Europeans, so getting the huge sizes was a little problematic. Fortunately for us, Iron Hear makes triple XL sized shirts which would be comparable to a regular XL As you probably saw at the party we have some pretty heavy hitters so we are really happy that Indigofera for example have European sized double XL and triple XL. So we have something that is going to fit everybody."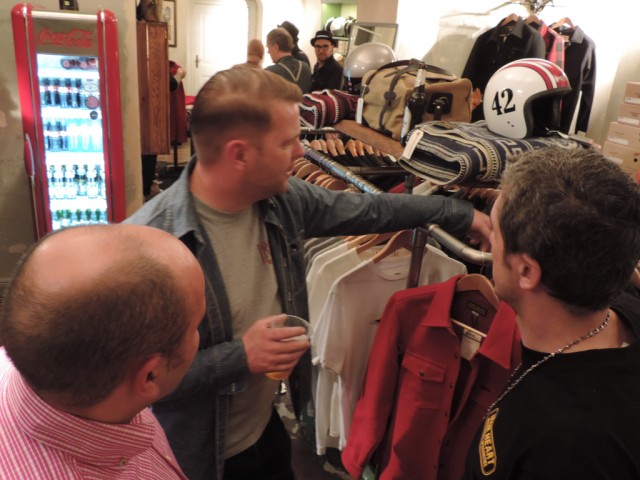 You mentioned that you also like to carry as many local brands as possible; can you give us a rundown of these?
"Sure, we have East Berlin Silver, Merz b. Schwanen, Timeless Leather Craftsmanship and Pike Brothers of course. It works out well with the local brands. For one thing you don't have to deal with customs, which in Germany can be quite tricky. You can arrange things more quickly, get things delivered more quickly and it is really nice that things are produced locally."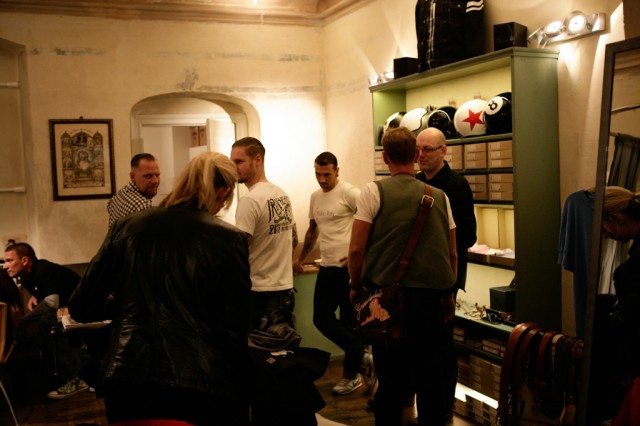 Have you had any big challenges over the last ten months?
"The biggest challenge was finding a location; I think we looked of over a year. You had to find a compromise between affordable rent and prime location. We are in a good location now where we get about a fifty/fifty split between customers passing by and people coming specifically to visit the store."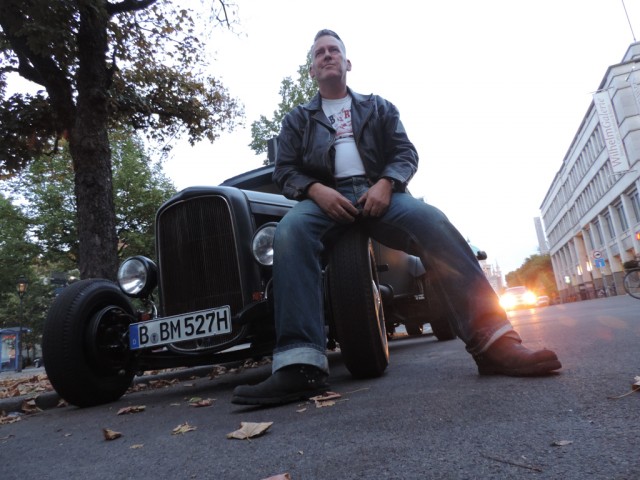 You are a little outside the Berlin tourist hub, have you found people receptive to the brands you carry?
"Yes certainly, most of the brands, especially Pike brothers for example, attract people looking for a certain look so they don't mind coming to our store. It is great that we have a parking area right in front; they can park up, have a beer, have a coffee and have a look round."
Will we see any new brands coming in?
"At the moment we are really happy with the brands we have, maybe for next winter we might try to get a few jackets from Canada Goose as it tends to get really really cold around here during winter."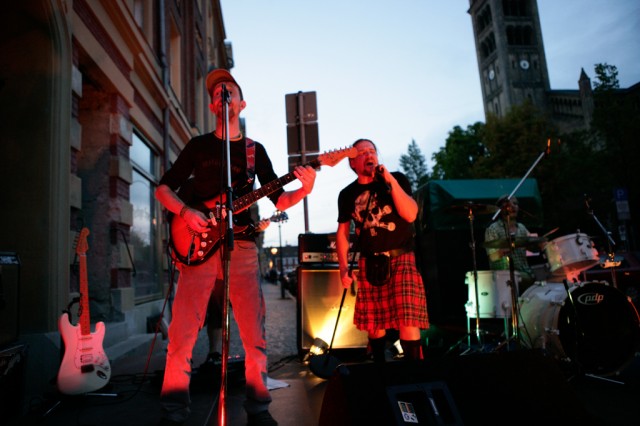 So finally, what will the next year bring?
"Well, certainly another party. We had a lot of fun and it worked out so well we will make it a regular event. So anyone who could not make it is most certainly invited to the next one. Also, depending on how well business continues to prosper we are thinking of opening another shop in another city, maybe not directly in the coming year but it's a thought we carry."
You can learn more about Kersting & Henschel here.