This Exciting Californian Brand Comes to Europe – Say Hello to Doublewood Denim
A few weeks ago, we brought you the story about Doublewood Denim and their unique collaboration with Canada's IDC. Today, we can exclusively reveal that Doublewood have chosen to partner with Rope Dye for their expansion in to the vital European market. Being fans of the brand, we're pretty, dead chuffed about that!
The Story of Doublewood Denim
In 2011, three close friends sat down in San Francisco and founded Doublewood Denim. While the design is expertly executed in the birthplace of blue jeans, the garments are handcrafted by highly skilled tailors at a family business in Zhongshan City in Southern China.
Such is the attention to detail, Doublewood's tailors complete only three pairs of jeans on any given day. This is the traditional face of Chinese craftsmanship which is a million miles from the mass production so often seen from that part of the world.
Thomas Bojer, Denimhunters' editor, says;
"We're so proud to be able to add Doublewood Denim to our collection. These guys have been on our radar for quite some time now, their jeans are tremendous value for money and some of our guys already have them in rotation. That's why it is a privilege to help Doublewood spread the good news."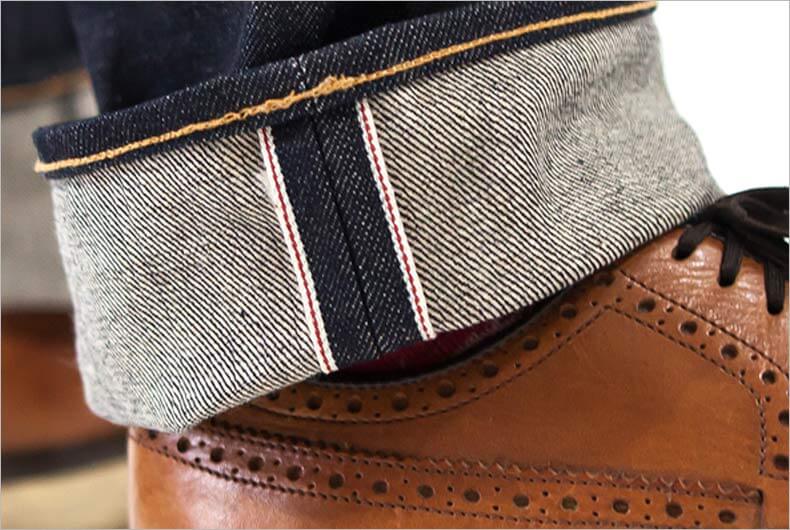 Doublewood Is Fantastic Quality At An Awesome Price!
Doublewood jeans have a distinguishable contemporary and minimalistic design, which nevertheless is true to the origins of jeanswear featuring details such as hidden rivets, chain-stitched hems, and leather patches.
The jeans are made from high-quality, rope-dyed Japanese selvedge denim, which is known for its rich colour, great fading capabilities, and unprecedented durability. The jeans are all raw and crafted in limited batches; each pair is hand-stamped and comes with a canvas dust bag.
Doublewood Denim is available exclusively in the EU through Rope Dye meaning we can bring you a fantastic product without the crippling costs and taxes that you incur by importing them yourself. In fact, we can offer even better value because we are taking over €50 off the Recommended Retail Prices.
Click here to see the launch range.