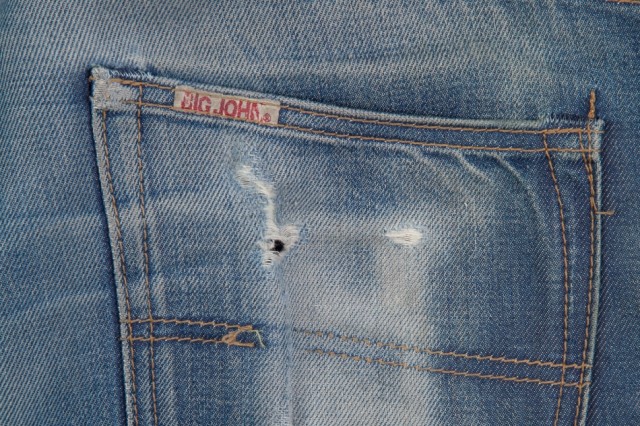 Few shops like Amsterdam's Tenue de Nîmes master the balance of combining high street fashion with denim purity. The two owners' originality, sincerity and enthusiasm is what have paved the way for the concept. Pioneering online denim media with their Journal de Nîmes, first published in May 2009, raw denim has always been and still is at the very core of the identity of the blue blooded Dutch fashionistas. Worth a read, the shop's blog is regularly updated with stories such as the one about this pair of beautifully worn in Big John M1 Ruri.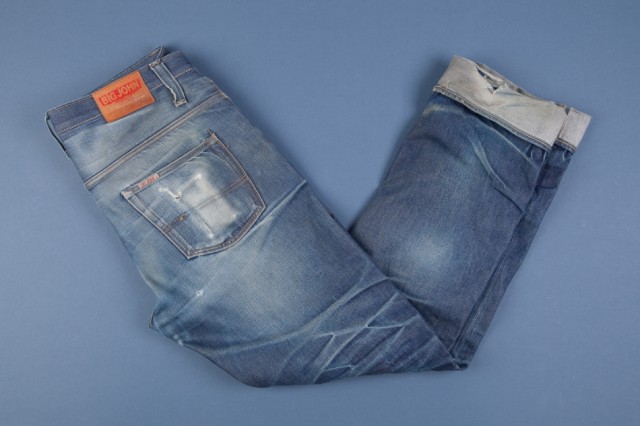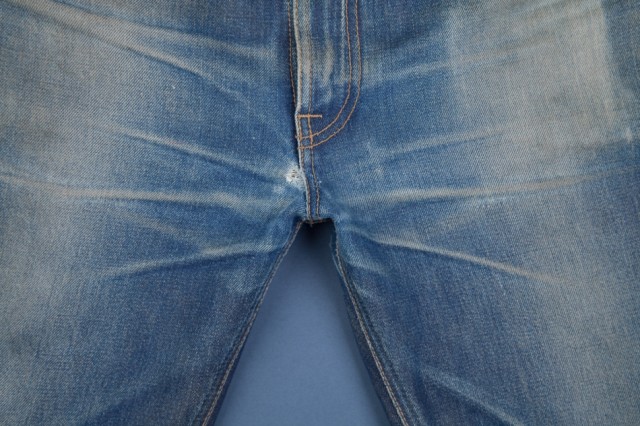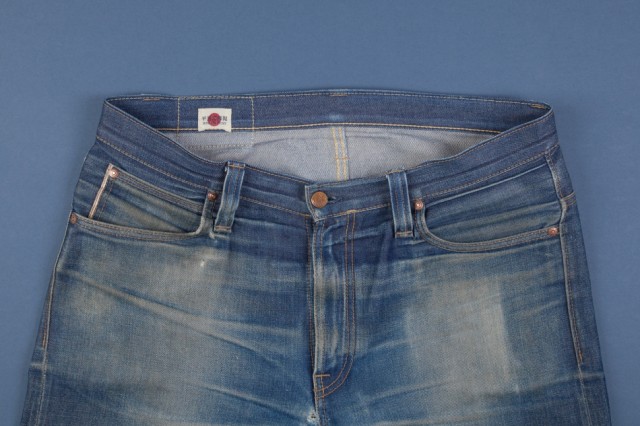 The jeans belong to a former colleague of co-owner Menno van Meurs, known by the name of Sander, whom he used worked alongside with at Mode D'emploi in The Hague. Menno recalls Sander's habit of buying one pair at a time and wear it until, "the taylor would seriously recommend him to buy a fresh one;" an approach he still practices. Once a year he visits Tenue de Nîmes to buy himself a fresh pair. And apparently Sander knows how to tear a jean apart. Brought in for a repair, Menno seized the change to snap a few pictures of Sander's well worn in Big John M1 Ruri.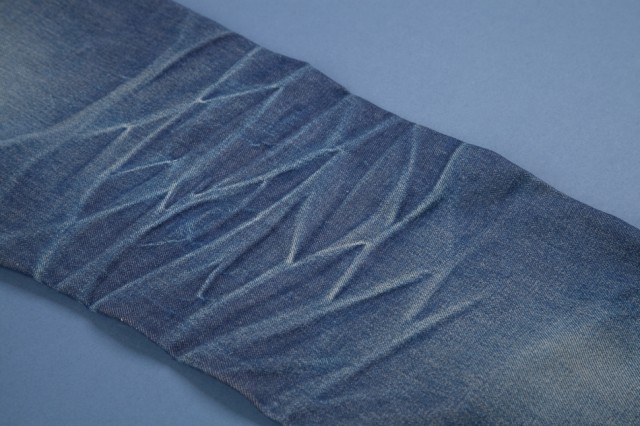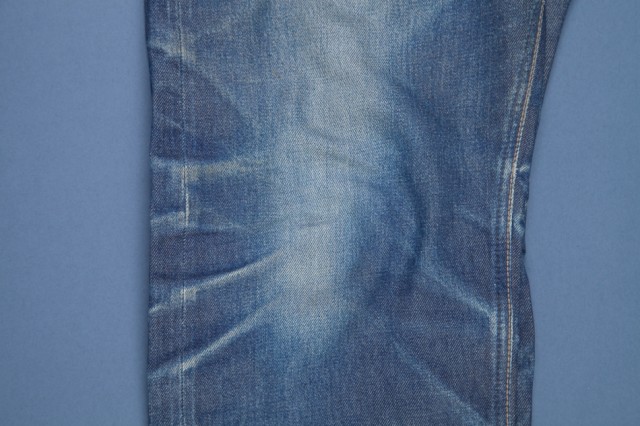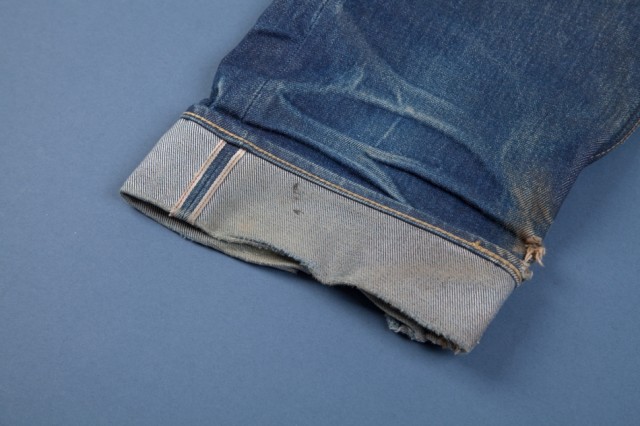 You can read more about Tenue de Nîmes in our 2012-shop review here.
Pictures courtesy of Tenue de Nîmes.