A Lesson in Honest Pragmatism: Nudie Production Guide
Information on production practices and where garments are manufactured is available from many multinational companies.

Still, it tends to be a little hard to find; either buried in annual reports or the sheer amount of information given. The notion of disinformation through mass information holds true.

This is not the case with Nudie Jeans Co.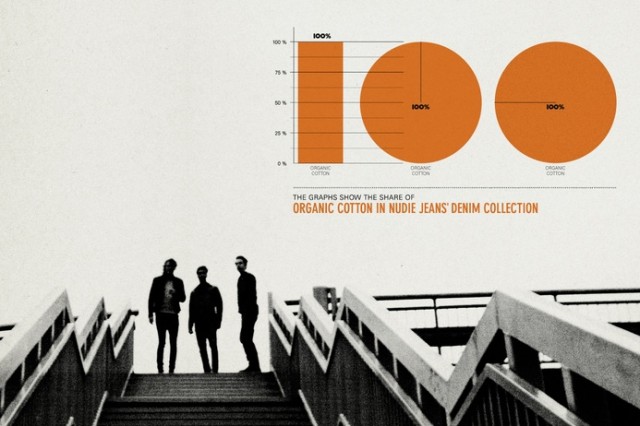 For the diehard Denimhunter there are many criticisms that could be levelled against Nudie. The biggest of which is its size.

Say what you will, Nudie have a lot of positive things in their favour. For one thing they are a gateway to many into the world selvedge denim.

If you consider the quality out there in the market, they are decent jeans, and perhaps most importantly Nudie have always been dedicated to doing things in an ethical manner.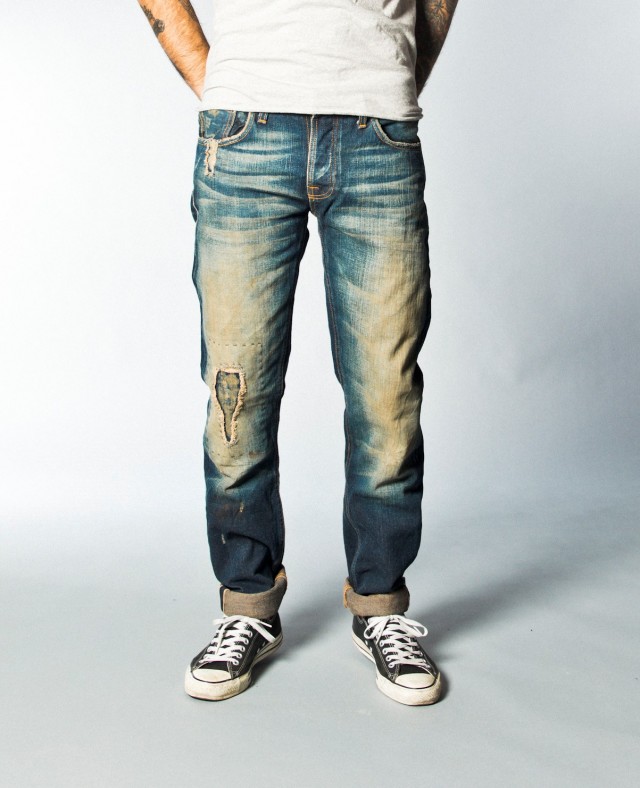 Living under the western hemisphere, we have all but neutered our ability to mass produce consumer goods in favour of lower overheads and cheaper production from the East.

It has been going on for decades and the injustices through this bottom dollar thinking have been well documented. However, many of the bigger fashion brands, who were understandably vilified in the beginning of consumer awareness, have made many positive steps to ensure that their production facilities meet a certain standard of ethical practice.

It has been observed that this has slowly filtered down to many production plants and they in turn have made improvements that these bigger companies would expect if they wish to work for a Western brand.

Certainly this may not always be the case but when faced with a reality such as this any steps towards the positive must be encouraged.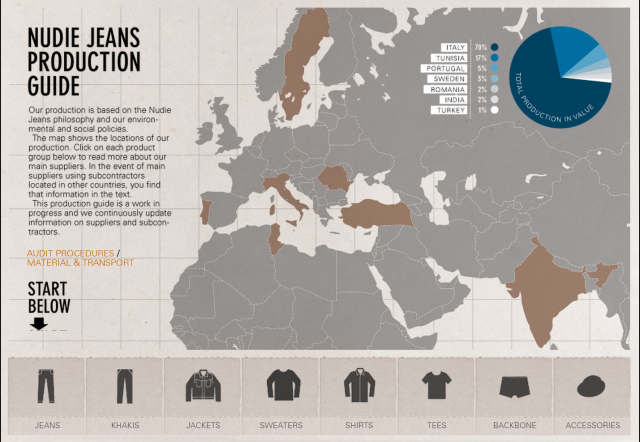 In 2012, Nudie reached their long term goal of having all cotton used in their manufacturing come from sustainably 100% organic sources.

They have always been very eager to educate their customers into the world of raw denim and indeed schooled them in the thought that you wear one pair till their dead, and then a little longer.

One may see this as simple marketing. But it is nothing but a good thing if people curb their consumerism a little and make an emotional attachment to an item; it is not so easily replaced when the next seasons fashion swings around.

Nudie's sheer size also means they can experiment a bit. For instance, for several years they have offered a fully recycled denim and have been open and honest in the development if this.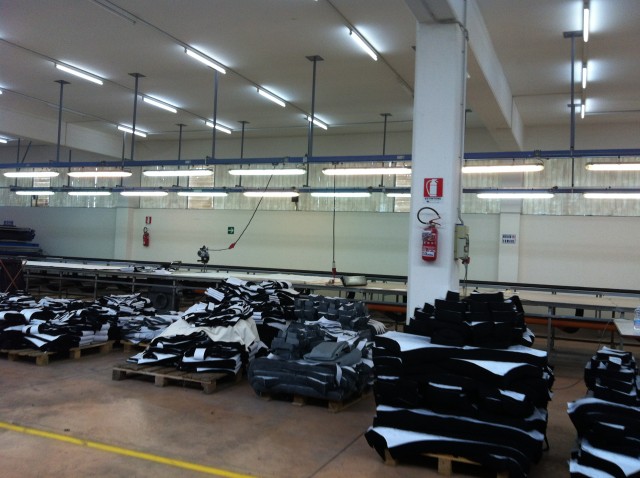 Logically following on from openness and commitment to ethical manufacture is their recently released production guide.

It is a reality that if a company wants to produce at any considerable volume, it needs to travel. It must go to where the infrastructure and skills are to mass produce whatever it may be they are producing.

Instead of the information on manufacturing practices being hidden deep within annual reports or downloadable PDF's it sits directly on Nudies homepage. All the data is right at your fingertips in an easy to understand interactive guide.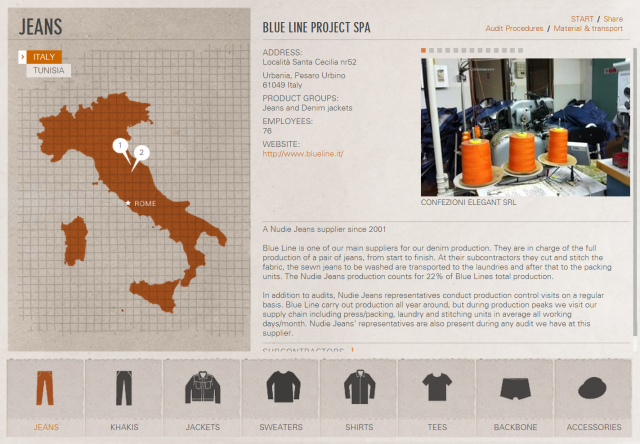 Want to know where their jackets are manufactured? Click on the jacket icon, it will bring up all the information you could need: where the factory is, the name of the factory, number of employees, whether or not it is a subsidiary or the details of subsidiaries it uses and their details.

There are even the options to download Audits of the conditions within the factories stating where the factory is doing well and where its shortfalls lie. Over time we can track this and see if the factory and as an extension, Nudie are making the necessary improvements.
In a world where customer opinion seems to be turning the blind eye with the emergence and success of Primark (Irish high street fashion retailer) and the like we applaud Nudie for this openness and commitment to ethical manufacture and would love to see more of the garment industry follow suit.

Go check it out for yourselves here.