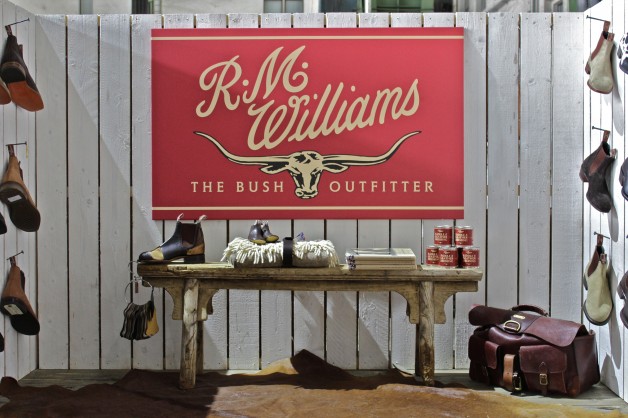 R.M.Williams is undoubtedly one of Australia's most recognisable, distinguished and reputable brands. The company is very passionate about Australian bush heritage, and was established upon the principles of quality, authenticity and durability, beliefs which still resonate in everything they do today. R.M.Williams remains at the forefront of Australian style and is world renowned for Australian handcrafted boots.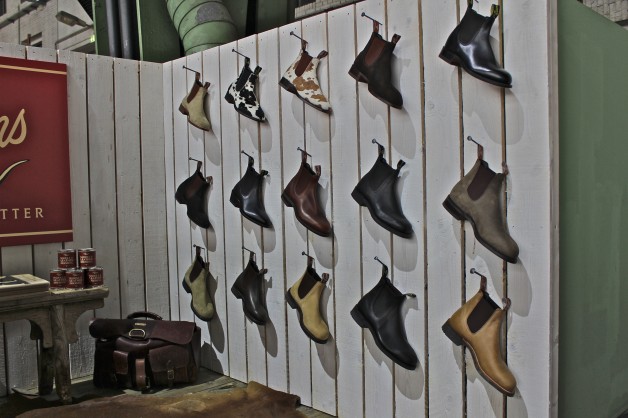 The company was founded and established in 1932 by Australian legend, Reginald Murray ("RM") Williams. RM designed and crafted footwear, clothing and leather accessories for the jackaroos (Australian for cowboys) who lived and worked in outback Australia. In other words, it was originally a workwear brand in Australia.
Over time, the company interests have significantly diversified and grown and the brand is strongly associated with Australia's national identity, outback heritage and pioneering spirit. Renowned for quality and style, R.M.Williams is worn by choice by Global Leaders, international movie stars, world sporting champions and media moguls.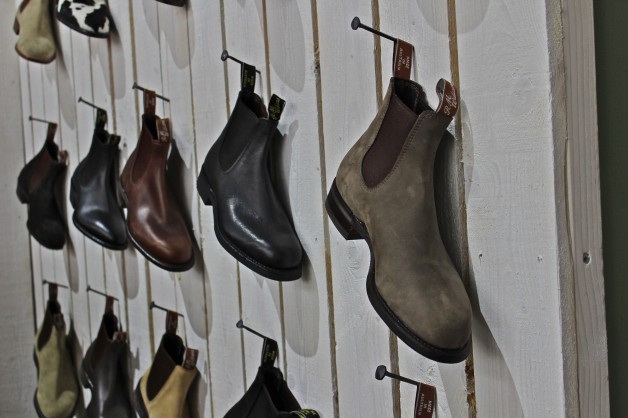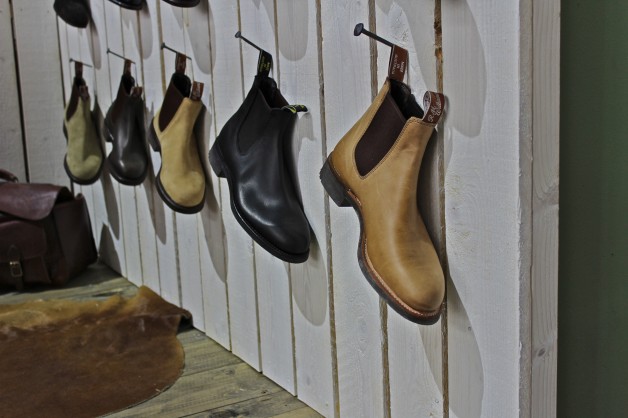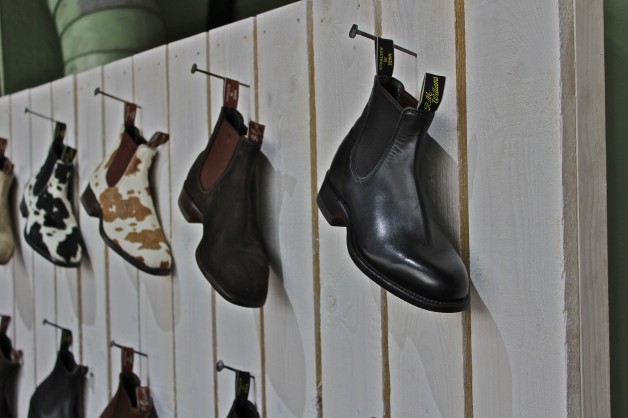 What is unique to R.M.Williams is that they make they boots with just one piece of leather and only seam that holds it together is the back seam at the heal of the boot. Also, everything is still made in Australia and the brand presents a wide range of leathers including kangaroo, ostrich and crocodile. However, these leathers are rather expensive and most boots are sold with yearling calf leather. The yearling calf gives the strongest yet smoothest and finest leather there is. Additionally, all boots are made with a Goodyear welted construction.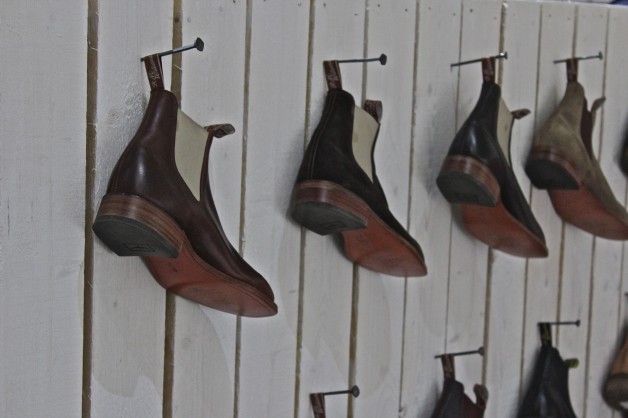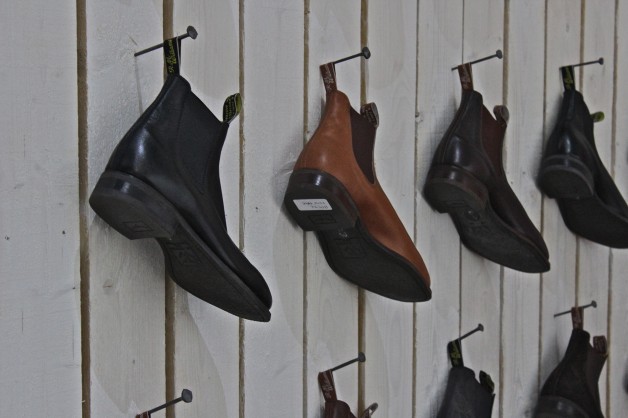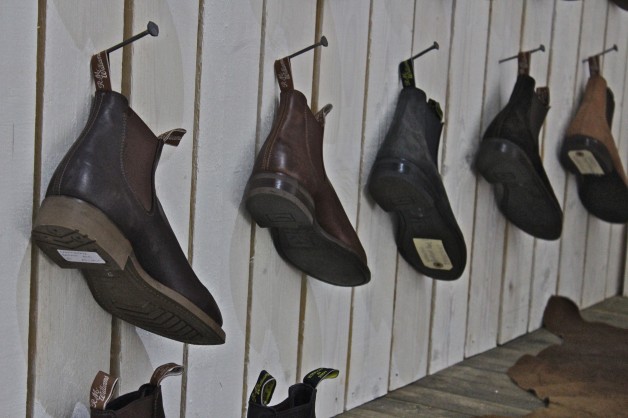 Three sole options are available. This is the winter rubber sole with track marks.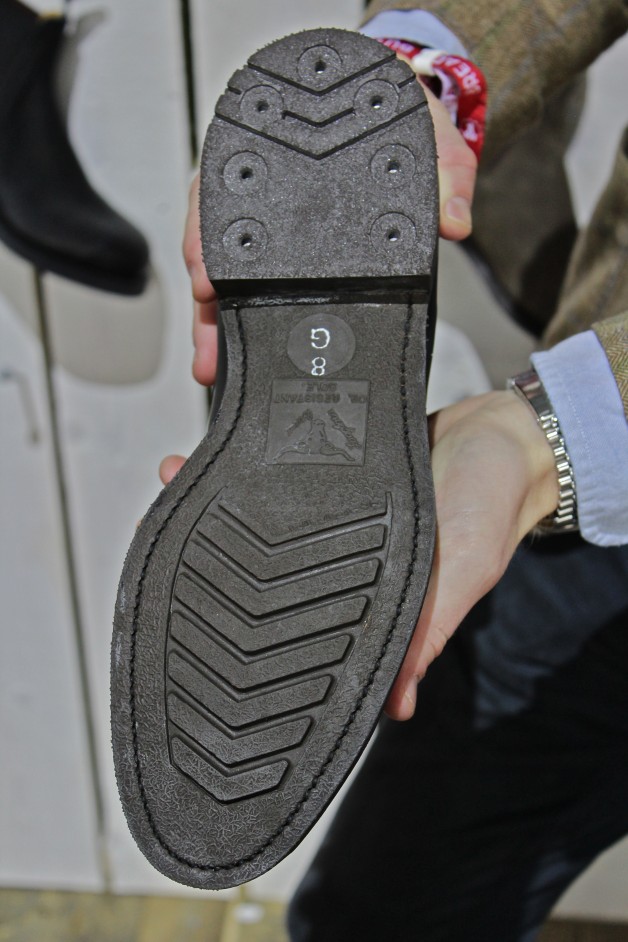 This is the regular rubber sole.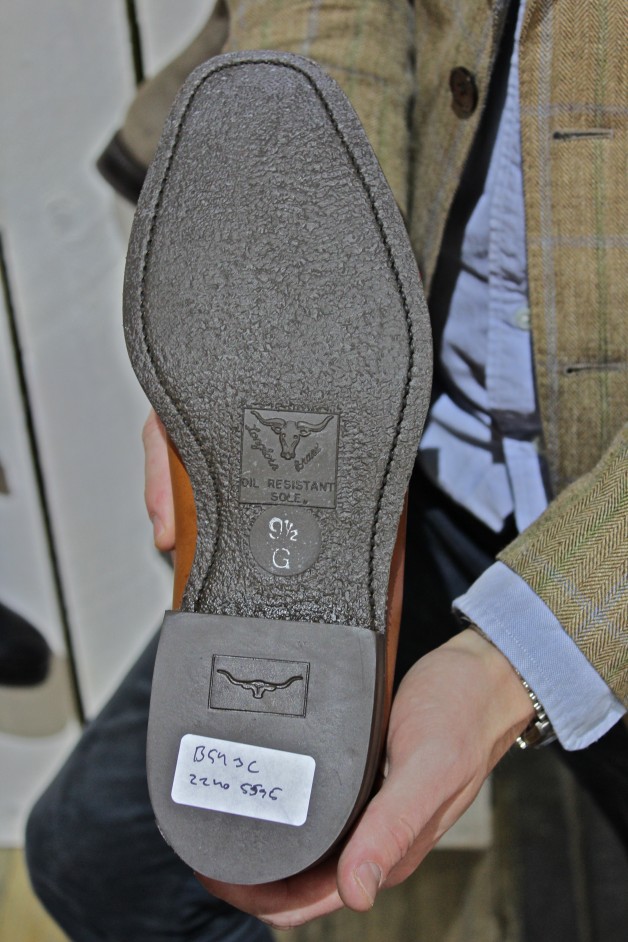 And this is the leather sole, beautiful colour. Please remember that both rubber sole options have leather soles underneath the rubber.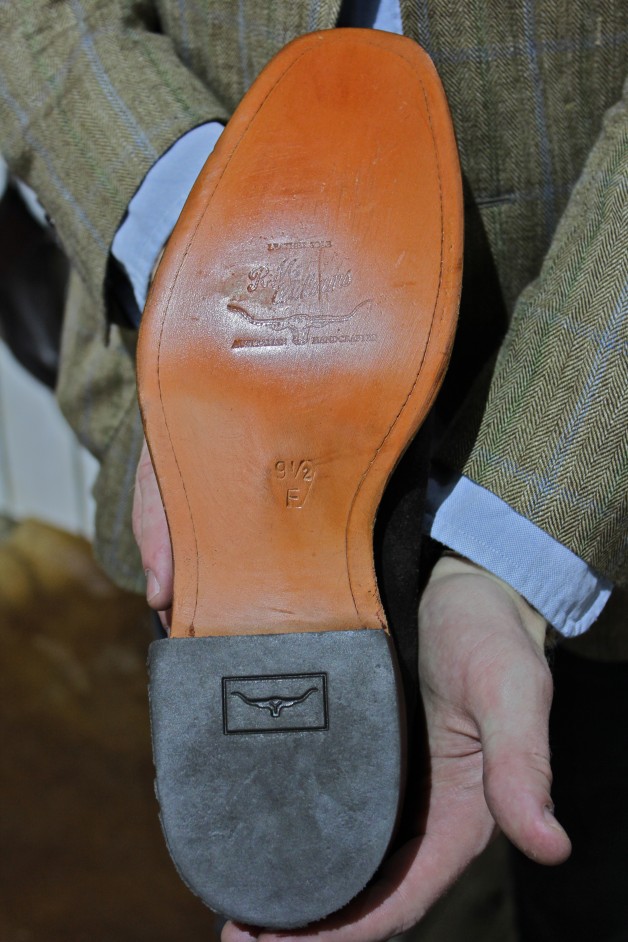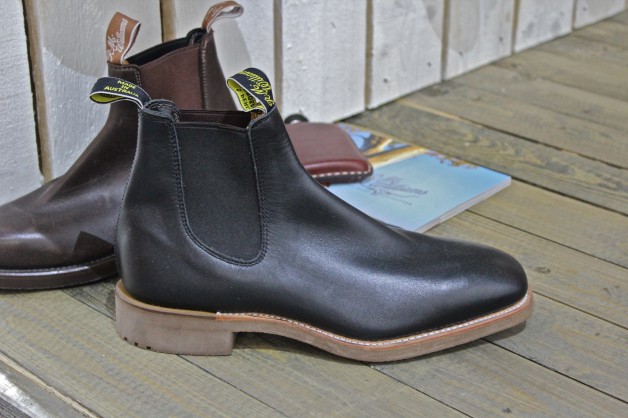 The company is wholly Australian owned and has expanded across the globe with 50 stores in Australia and two international stores in London and New York. R.M.Williams also has more than 900 stockist locations worldwide and exports to over 15 countries globally. Regarding the Scandinavian market, R.M.Williams has built a strong position on the Swedish market, but so far success on the Danish and Norwegian market has been holding back. But from this fall season the brand will be available at Brund in Copenhagen.