A Chance to Meet the Brand: Red Cloud & Co. Exhibition In Jakarta
China's shooting raw denim star, Red Cloud & Co. is gaining a large fan base internationally. Still, the Asian home market is very important for the brand.
That is why on May 3rd, Red Cloud's global distributor, Singapore's Tuckshop & Sundry Supplies, had teamed up with the Red Cloud Indonesia community to host a small exhibition in Indonesia's capital Jakarta of the brand's next fall collection.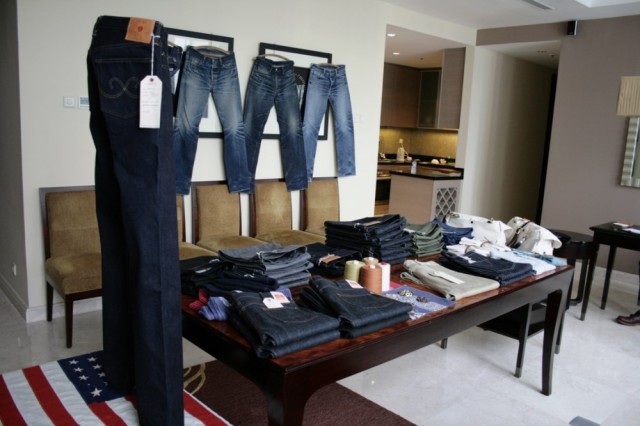 The selected venue was not your typical showroom but a small and cosy hotel suite. The reason: Tuckshop wanted to create an intimate atmosphere and be close to the fans of the brand. A clear reflection of how communication between Red Cloud, the buyers, and the fans take place; as friends.
Red Cloud & Co. was founded in 2009 at a small workshop in Shenyang, China. All denim is made using long-stapled Turpan cotton from the Xinjiang provence. The design of most garments is are based on heritage workwear and quality.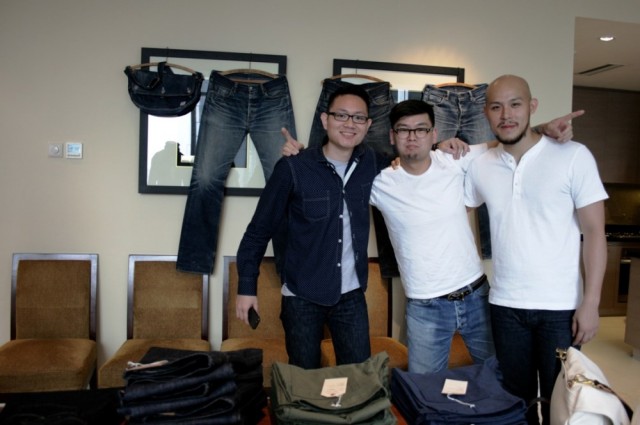 Owner and founder of Red Cloud Mr. Raymon also participated in the event, giving the Indonesian fans a unique opportunity to get to know and understand the brand even better by discussing and learning about it's outstanding quality and attention to details.
Let's hope the next Red Cloud & Co. exhibition will be hosted in Europe.
Also, don't forget the Red Cloud R400 world tour that takes place from April 2014 till April 2015.
Pictures courtesy of: Red Cloud & Co., Red Cloud Indo, Tuckshop & Sundry Supplies, Kayodic.