Why EVISU's Private Stock No. 2 Jeans Is A Collectors Item
The near obsessive following EVISU have garnered since their inception in 1991 has been down to their equally obsessive attention to detail when making jeans.
Much in the same way the finest Cuban cigars don't leave Cuba and the most prized Caribbean rum is kept by the locals, to see Japanese denim of this quality and obscurity outside of Japan is a rare sight indeed.
That's why the release of their Private Stock denim outside of Japan has gone down very well with their European fans. We had a closer look at the No. 2 2000 XX.
Much has been said of the Osaka based label founded by avid jeans collector and trained tailor, Hidehiko Yamane.
Whilst some prefer something a little subtler, there is no doubt that EVISU have made a huge impact on the premium jeans market.
Their uncompromising dedication and bold style has resulted in many imitators and they are often the ones blazing a trail and shaking up usual denim conventions.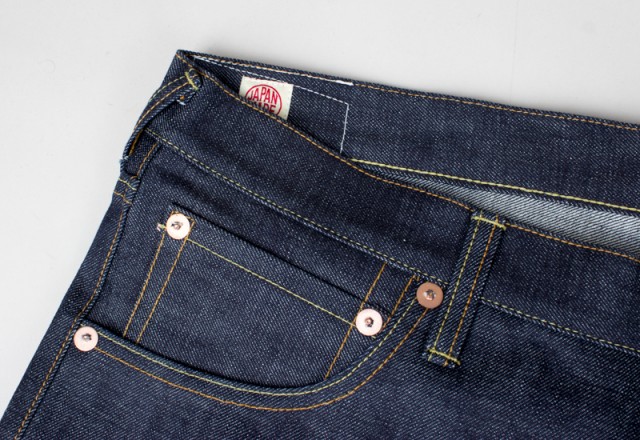 The Private Stock jeans have all been made using vintage looms in Okayama, Japan and come in a right hand 14.5 oz. sanforised red selvedge denim.
The gull arcuates on the back pockets have all been meticulously painted by hand and pay homage to the iconic Levi's 1944 S501xx.
With a regular fit and a slight taper from the knee to the hem, these are a fine pair of jeans made even more exclusive due to the rarity of seeing this quality of denim craftsmanship outside of Japan.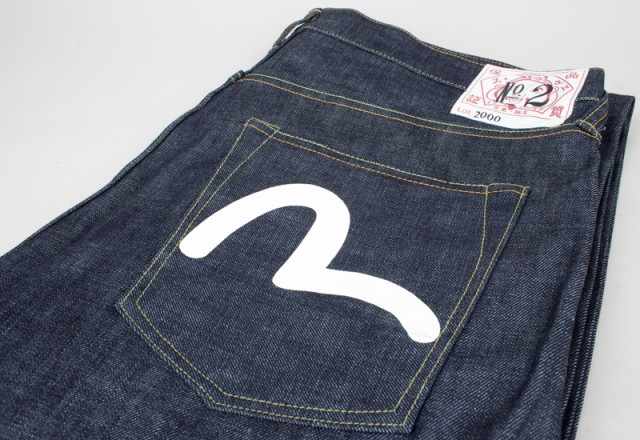 The right hand twill construction is also an influence taken from Levi's.
However, EVISU have gone a step further and mixed things up by making the pockets out of left hand twill denim to provide a contrast in appearance to the eagle eyed denim obsessive.
Other details of note are the chain stitching on the hem, the double lining on the bottom of the back pockets and the ornate vintage buttons that fasten the fly.
With limited quantities made, EVISU's Private Stock collection is one of the ultimate denim must haves.
The jeans are available at Peggs & Son. Before you head over to place your order, remember to read our review of this great British shop.