There are a number of stores around Europe that are simply denim meccas. Places every denimhead dreams of visiting.
Tenue de Nîmes in Amsterdam is a store that has achieved this not once but twice. Interestingly, their success is partly due to their understanding of the female mind.
During my trip to Amsterdam this spring, co-owner Menno van Meurs was kind enough to take some time to have a chat about the concept behind their second store.
Built On a Solid Foundation
When the original store opened in 2008 it quickly established itself as the place in Amsterdam for those seeking the best of clothing, shoes, and accessories.
It was more than the clothing and products they offered. It was couched in a setting and aesthetic that informed the customer as to the general ethos of the store.
The store itself spoke of uncompromising quality and the dedication to getting their customers that one item that fitted them perfectly, following "Pay More, Buy Less"-philosophy.
With the first store's success it was not long before Menno and his business partner Rene Strolenberg were ready to open in a new location; which opened in 2012 on the bustling Haarlemmerstraat.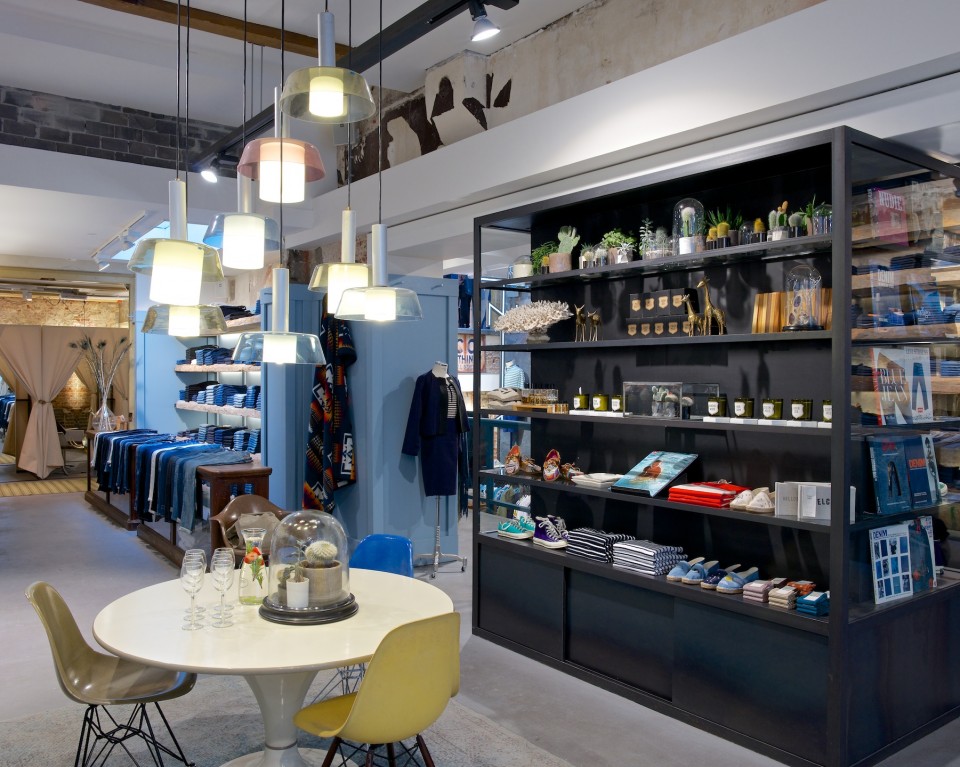 A Space for the Girls
It would have been a simple thing to rest on their laurels and make a carbon copy of the original store. However, they had another goal in mind. They wanted to cater for their female customers in a way that their "little blue temple" hadn't.
The space itself was originally two stores and Menno and Rene used this to their advantage. They accomplished a difficult thing: giving the separate areas a distinct, gendered feel whilst maintaining a very homogeneous atmosphere throughout.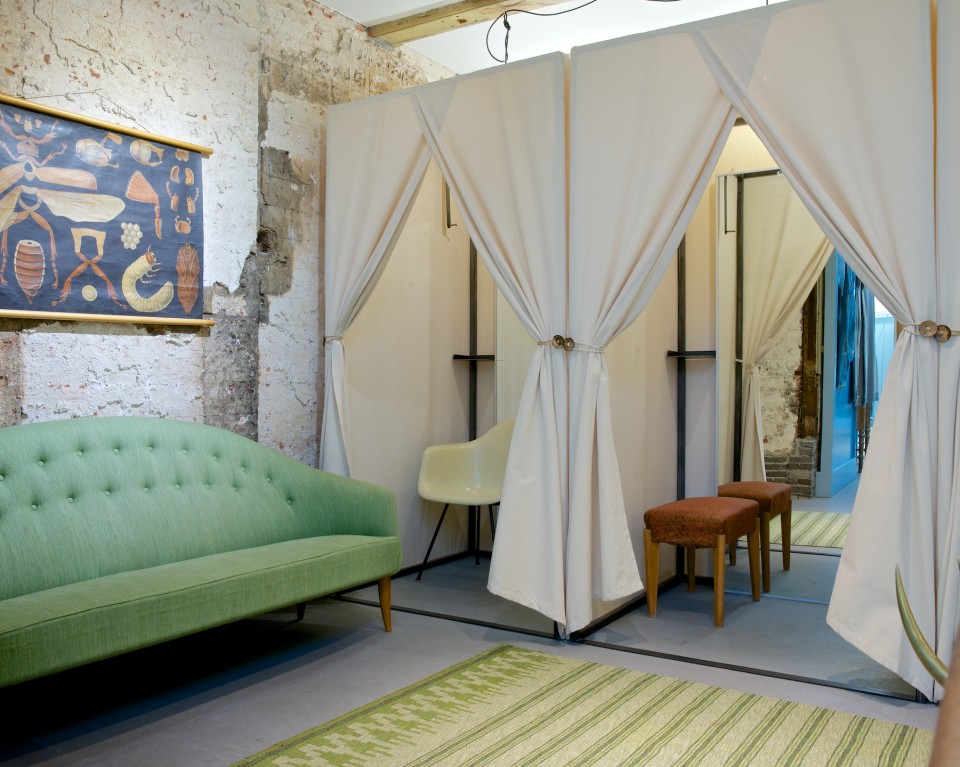 Learning to Think Like a Girl
The strength of the menswear selection is providing any man with a wardrobe of 12-15 essentials. A great piece of denim, a great sweatshirt, shoes and so on.
Menno and Rene learned that women have such a different way of shopping. They like to buy something for a weekend or a night out as opposed to wearing something week in, week out.
Therefore, it is not only the atmosphere of the women's section of the store that is different. The way women shop is also given a great deal of thought.
"Women look for sexiness and comfort. Anyone who denies it lies."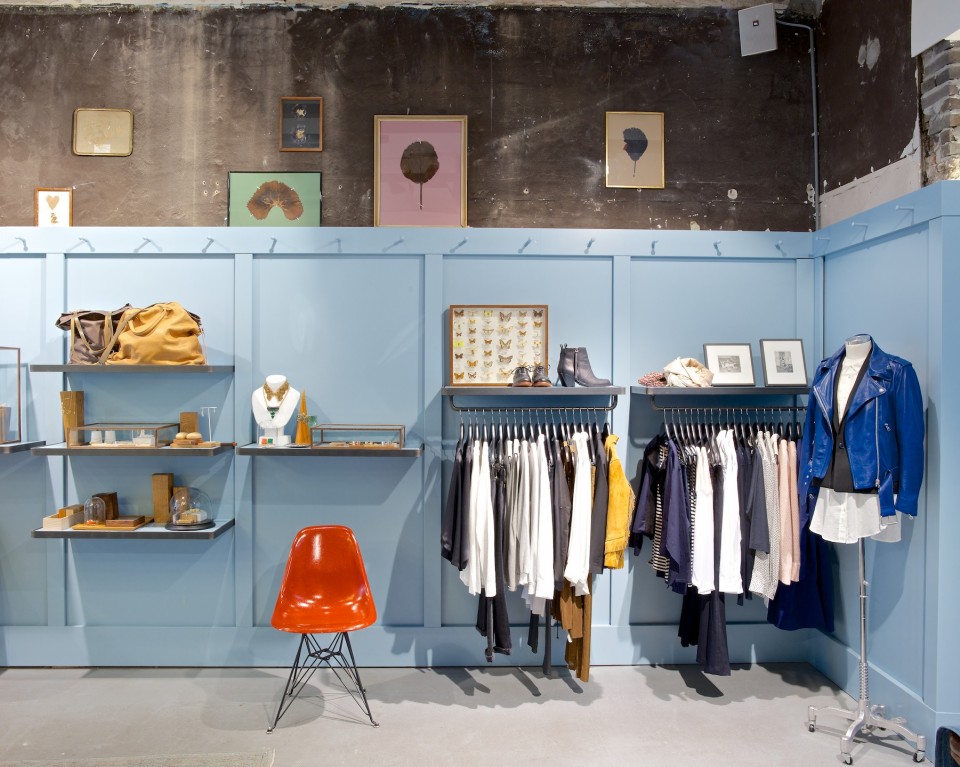 Something for Every Man
The men's section is an evolution of the original store. It's a great space that invites you to explore as much as shop. As you wonder around you will find all kinds of curios and knickknacks that Menno and Rene have collected on their travels.
Visitors who are familiar with the original store will recognise the 'wall of denim' – home to some of the finest jeans available. The shelves themselves are made from reclaimed timber soured from a 250 year old barn.
The range of denims is somewhat diverse:
"We offer a broad range of denim, mostly raw as that's what we love best, but our mission is still to serve anyone with a nice pair of denims."
Off to the back of the store is where the exploring really takes off. Up the stairs you have the dedicated Double RL room. Something Menno is extremely proud to have in Tenue de Nîmes.
"The myth is that Mr. Ralph Lauren himself selects the stores that are allowed to sell the brand. Even the idea that Ralph Lauren know the shop, kinda freaks me out."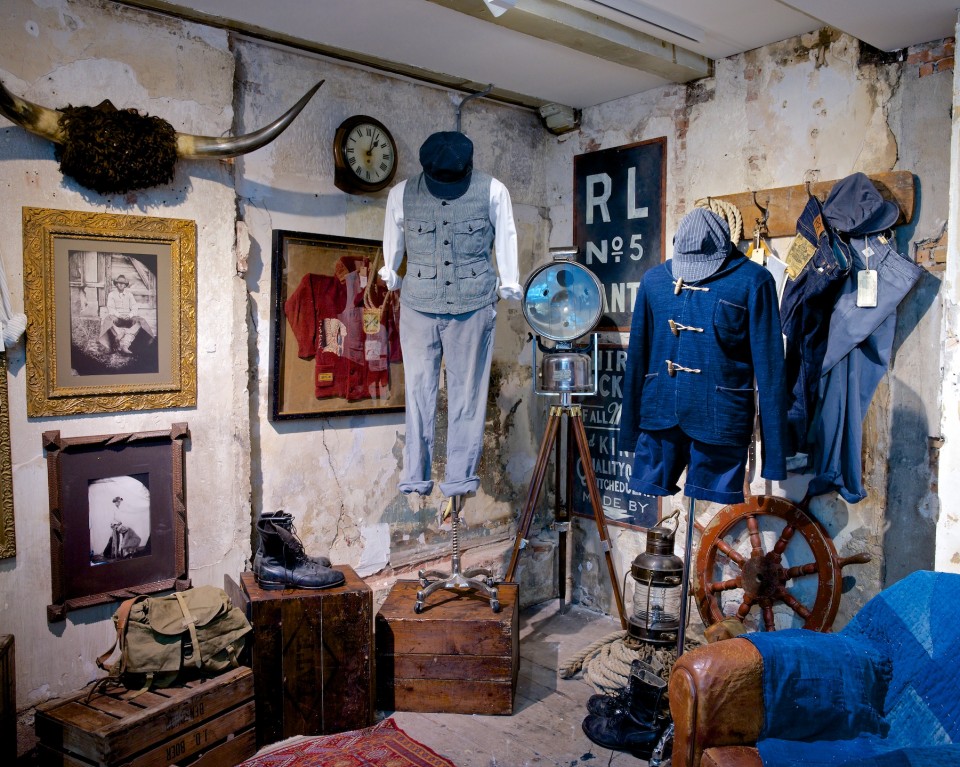 Next Step: Tenue de Nîmes Jeans
Menno and Rene are distilling all their ideas and experience into their own Tenue de Nîmes jean.
Menno kept quite tight lipped but he did let slip that it would be produced in Europe from Japanese denim.
Whatever the outcome, it is guaranteed to be something special.
There is an incredible array of great stores in Amsterdam. Still, I think Rene and Menno have created the perfect space for denim.
The qualities of denim inform a truly unique store. One that can effortlessly cater to both men and women. Providing them with both what they want, and what they need.
I would like to sincerely thank Menno for his time as well as the rest of the staff at both stores. Head over to their website or the latest news and happenings from the store.
Images courtesy of Tenue de Nîmes.