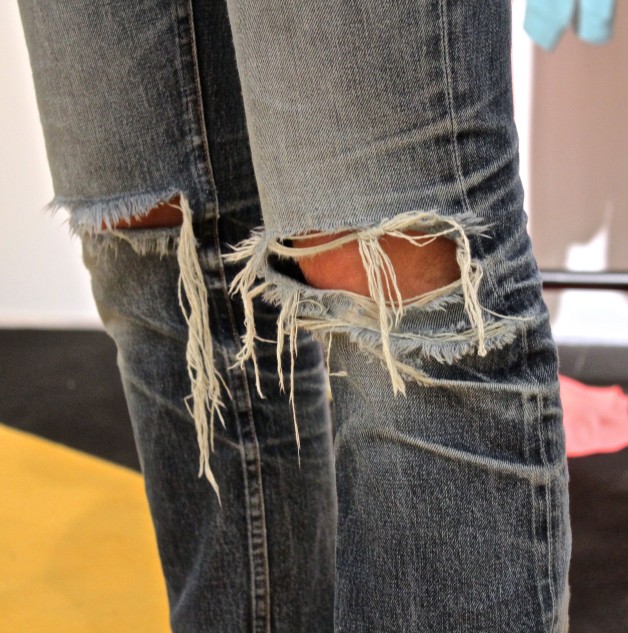 Fashion shows always makes people bring out their best worn in denim, and at the Gallery International Fashion Fair, which was held from the 9th through the 11th of August 2012, we spotted a bunch of beautiful jeans. We've picked out only the best for your inspiration – notice that one of the wearers is a girl, a rarity to find in the tough world of dry denim.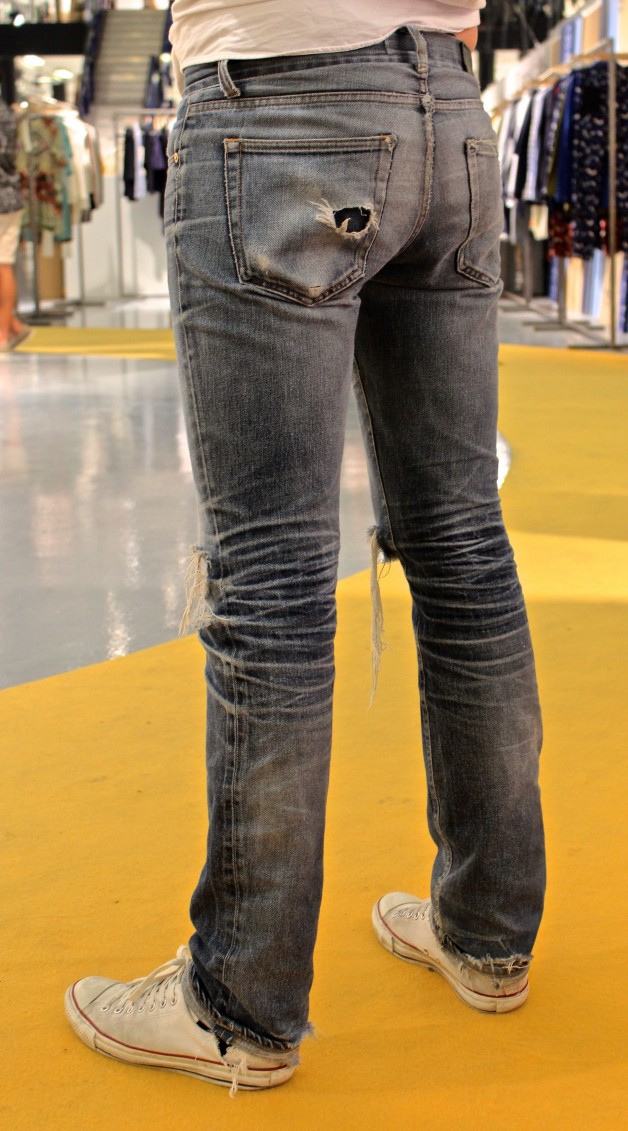 This first pair of Acne Max Raw has been in rotation constantly since I met the wearer at the Gallery fair in February, very impressive.
This guy from Karltex.se has been wearing this pair of Edwin jeans for years and they have been repaired, washed and worn a lot.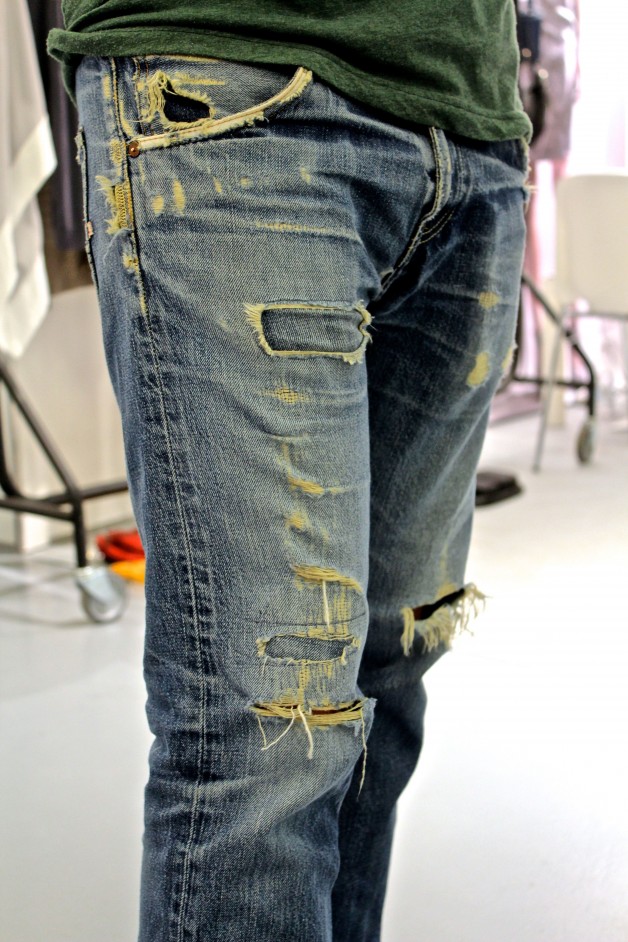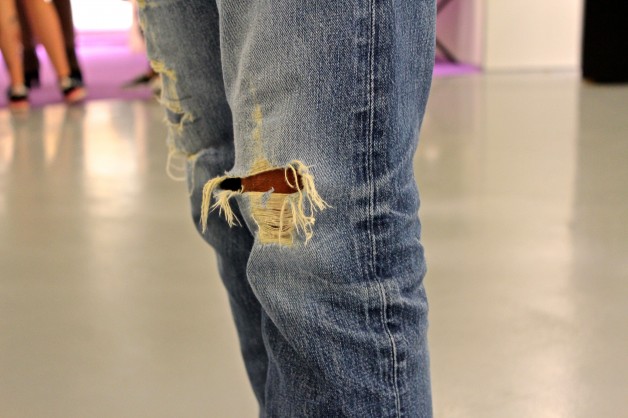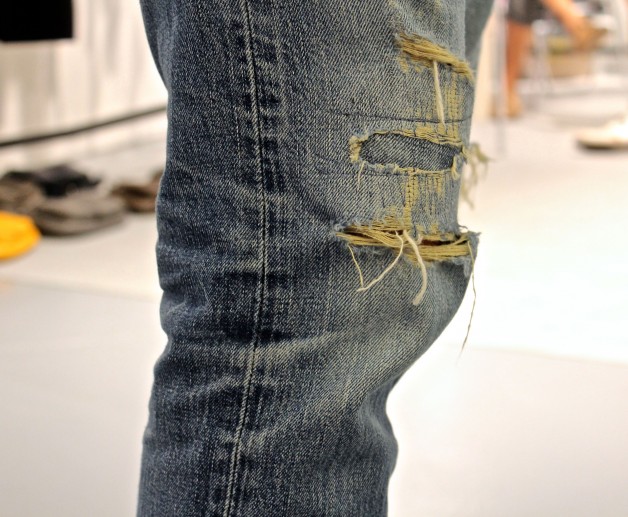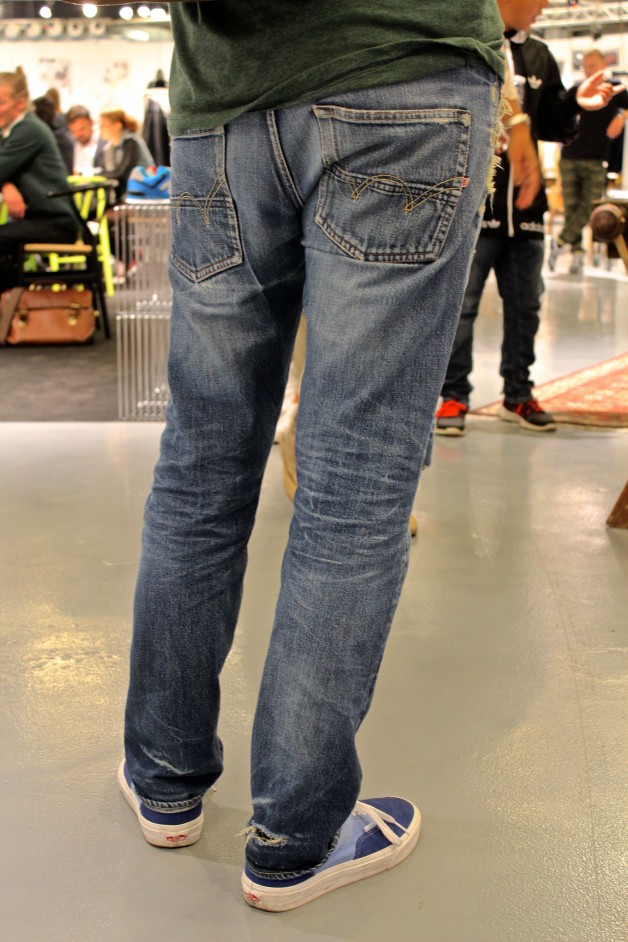 Christer Mårtensson wore something else than his old 1937 Levi's Vintage Clothing jeans and his red Red Wing oxfords, this is a pair of Lee jeans made in Ireland in the early 90s.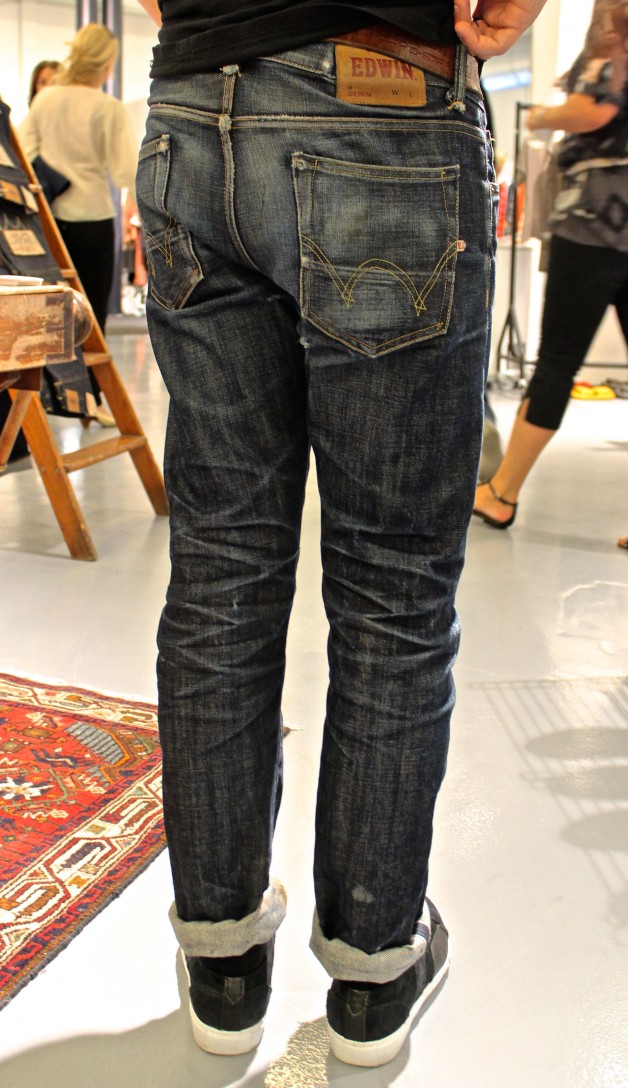 Nikolaj from The Meat wore this pair of Edwin ED55 Red selvage. These jeans can truly take a beating and Nikolaj has among other things been skating in them.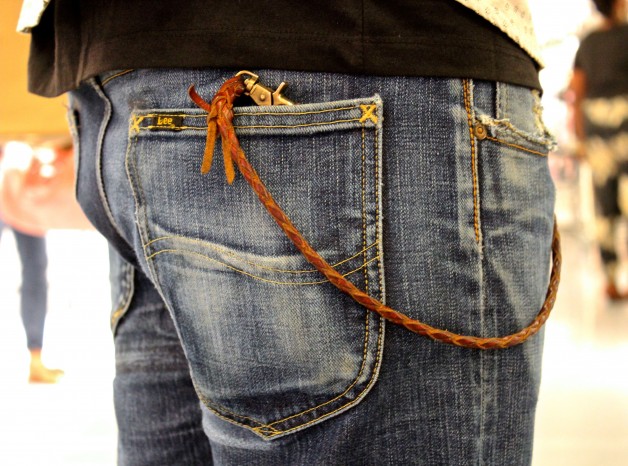 Mathias from Munk Store wore this pair of Lee 101S jeans that he had in rotation for 16 months before the first wash.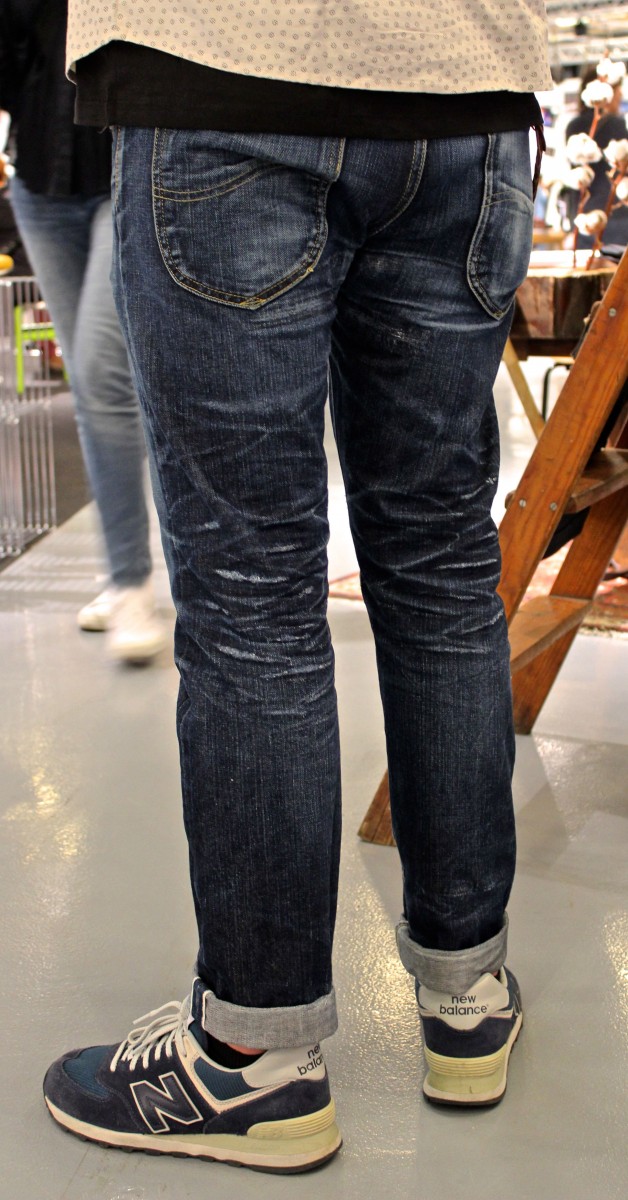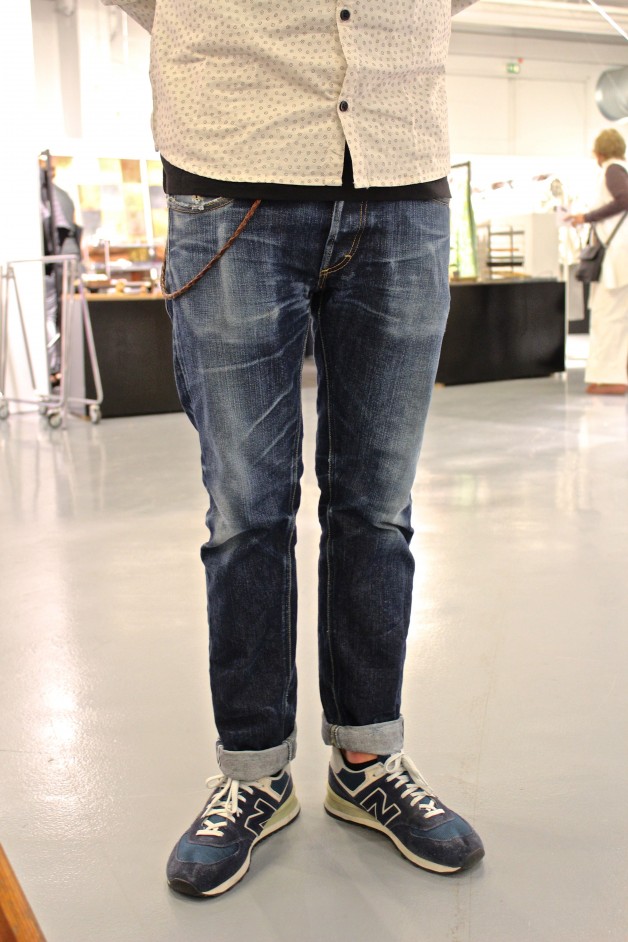 Outside the doors on the first morning of the show, I met this girl who has wearing a beautifully worn in pair of selvage jeans together with a pair of Red Wing 8180 moc toes – turns out she has helping out at the Red Wing booth. Cudos and thumbs up for any girl wearing in her own dry denim jeans, unfortunately it's not something we see that often.