The Wolverine 1000 Mile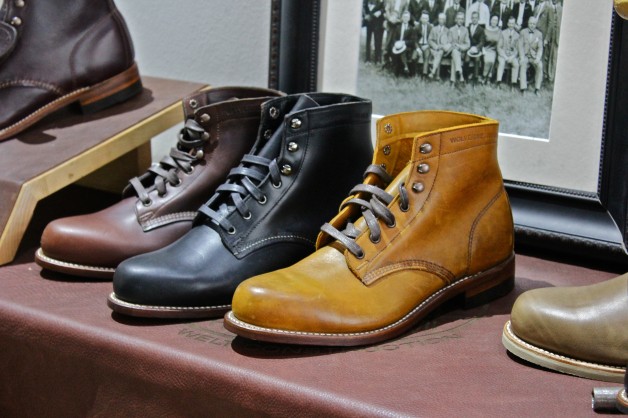 Few American work boots brands have reached the commercial success of Wolverine. The company was founded in 1883 in Rockford, Michigan as the Hirth-Krause Company by G.A. Krause, the son of Prussian emigrants and a third generation leather tanner and boot maker. The shoe that historically has set Wolverine apart from its competitors is the 1000 Mile boot, which was revived in 2009 based on a number of original styles from the company's archive. The boots and every single component of them are made in America, including thread, interlining and eyelets. The leather is sourced from the Horween tannery in Chicago, one of the oldest and most prestigious leather manufacturers in the United States. Get the full story of the brand here.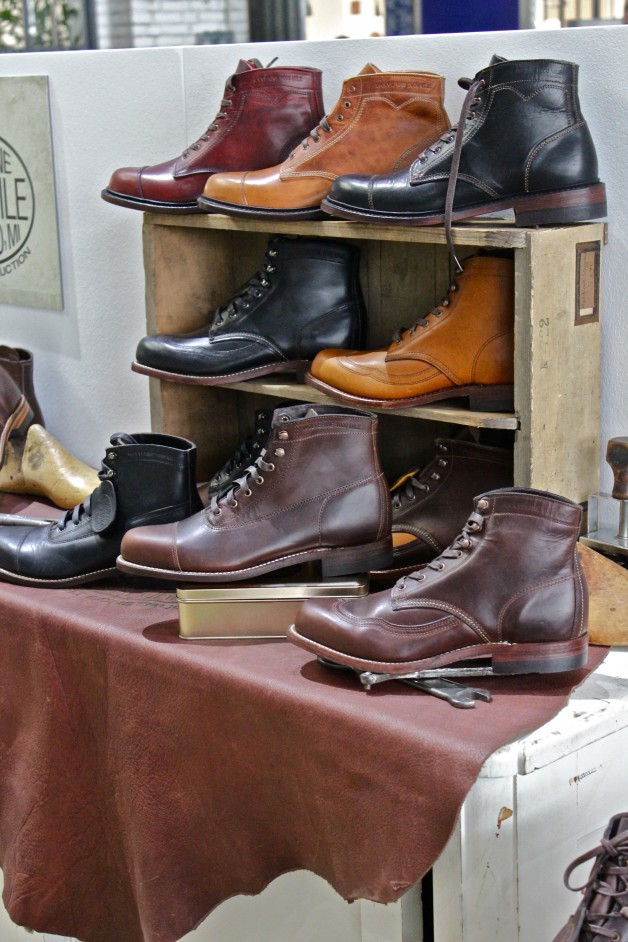 As the first of its kind, the original 1000 Mile boot was crafted in the 1920s using shell horsehide to create the most durable yet comfortable work boot on the market at the time. Wolverine employed its own secret tanning method to create a boot that was "soft as buckskin, but wears like iron."
At the top of the line today are the limited 721 and 744 models made of Horween cordovan horsehide, which is three times as expensive as other Horween leathers. Cordovan is extremely durable and flexible and production process has over 100 stages and takes up to six months. This video helps explain how Horween produces their beautiful cordovans.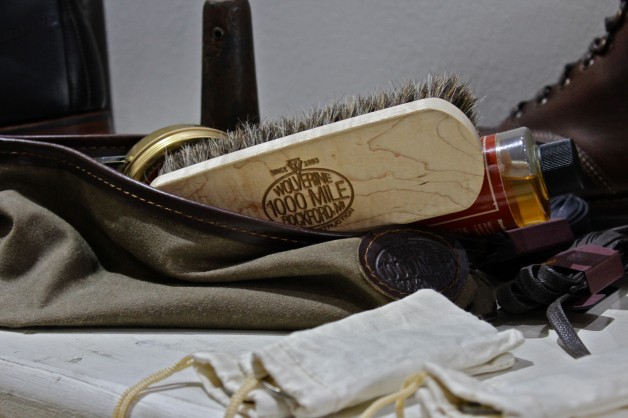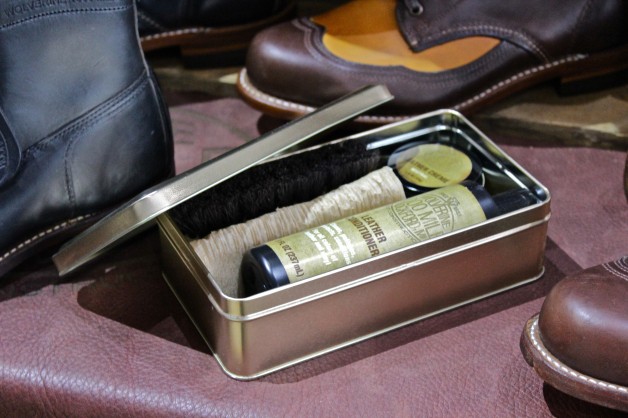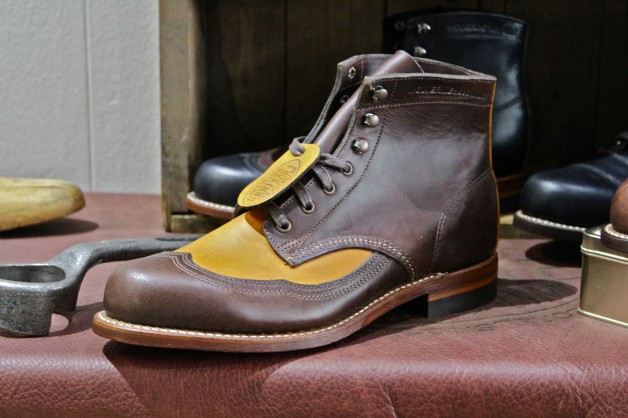 The boots are handmade according to the original production methods with great attention to detail and finish. 1000 Mile boots have become known and loved for the ease with which they break in and wear over time. The leather quickly softens and molds to your feet only to become more beautiful with age. The 'stacked leather soles' from the good old days have been updated with a shock absorbing Vibram heel. The original 1000 Mile boot was designed to meet the need of farmers and the success of the boots was built on its durability and comfort. Combining these attributes with exclusivity and historical clout the 1000 Mile has become part of the antithesis of passing trends of the mainstream and once again won our hearts.
In this video you get a unique insight into how the 1000 Mile cordovan boot is made.
To locate a supplier need you click here.