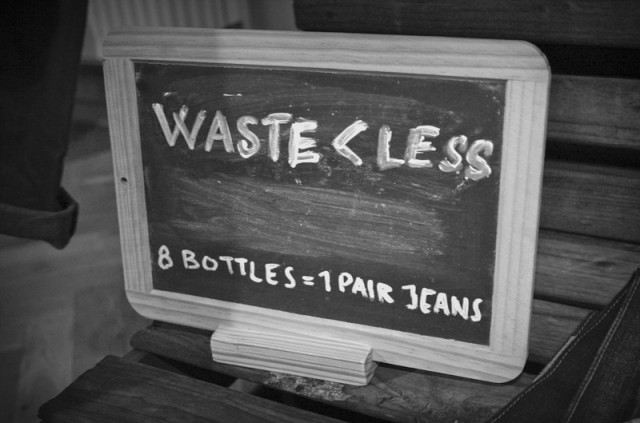 As one of the world's leading denim manufacturers, Levi's has great responsability when it comes to setting industry standards. Back in November we featured an article about the next generation of Levi's Waste<Less denim that is composed of 20% polyester fibre equalling 8 recycled plastic bottles. In cooperation with long-time partner and supplier, Cone Denim, Levi's is pioneering the idea of incorporating post-consumer waste into the fabrics. Curious to find out more, we asked Levi's' European Men's Merchandising & Design Director, Christophe Winnock, a few questions about the project.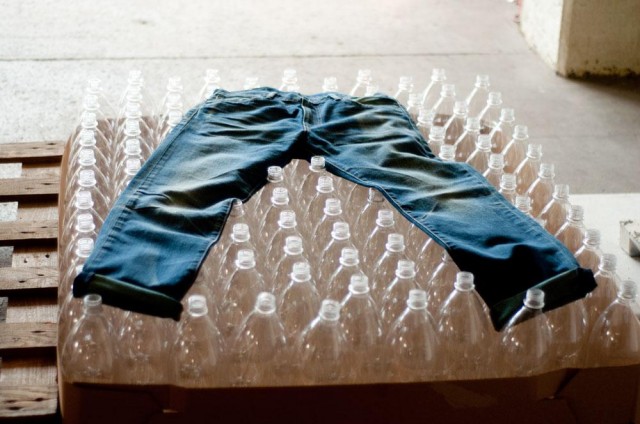 In the press material you state that the new PET Waste<Less denim is woven by Cone Denim, but in which country does the production take place?
The Levi's Waste<Less Spring/Summer 2013 collection is woven in the US by Cone Denim. The fibre extrusion and spinning is also carried out in the US. Levi's Waste<Less jeans are made with post consumer waste materials to minimize the dependence on virgin cotton and the natural resources required to make a pair of jeans. Our designers are continually looking for innovative ways to incorporate sustainability into everything we do. We worked with a number of partners to create our Waste<Less collection, in particular Cone Mills (our long time fabric manufacturing partner based in the US), who helped to develop this fabric for us.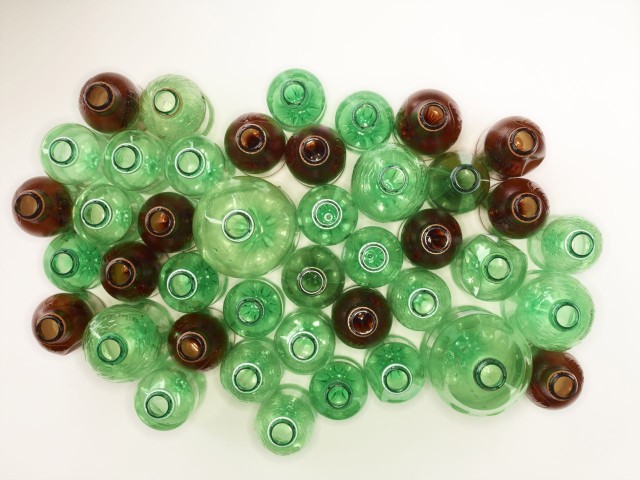 Are the PET bottles only collected in the US?
PET Plastic – brown beer bottles, green soda bottles, clear water bottles and food trays have been collected through municipal recycling programs across the United States. The bottles and food trays are sorted by color, crushed into flakes and make into a polyester fiber. Next the polyester fiber is blended with cotton fiber which is finally woven with traditional cotton yarn by Cone Denim to create the denim in Levi's Waste<Less jeans and trucker jackets.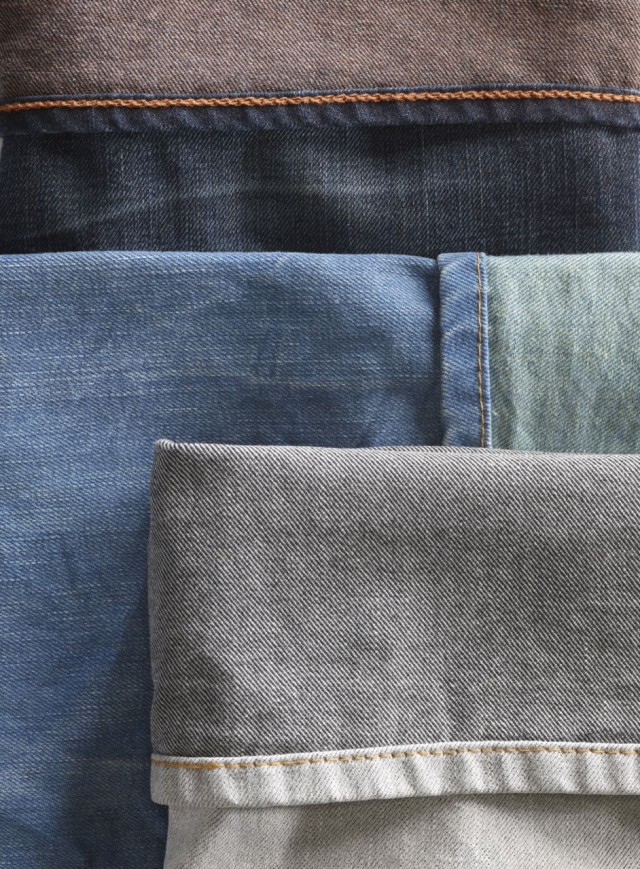 Are the polyester fibres woven into both warp and weft?
No, the fibres are only woven into the weft of the fabric, which creates an organic colour from the different plastics used in the fiber, adding a beautiful brown, green or grayish color and finishing to the product. The recycled polyester material in every Levi's Waste<Less product is certified by the Global Recycling Standard (GRS) a certification administered by the Textile Exchange to validate post-consumer waste content claims.