A Japanese born Brooklyn-based designer is tweaking classic Americana in a whole new way.
His name is Shin Murayama and his new collection, "Twoness," uses vintage chambray and denim pieces to create unique, one-of-a-kind clothing items.
The collection consists of a broad array products ranging from denim jackets, to aprons and necklaces.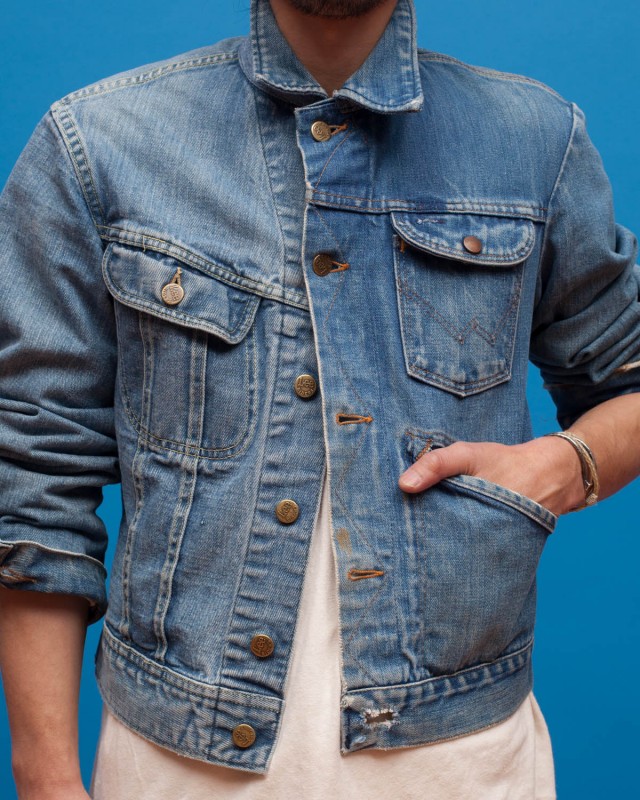 After studying at Burka Fashion College, Shin Murayama went on the create his own art collections based around masks. The Twoness collection is his most recent foray back into the fashion world.
The collection hones in on interesting silhouettes and some outrageous mash ups. Some of the most intriguing pieces are the denim jackets including a Wrangler/Lee mixed jacket and a Levis/Lee mixed jacket that both stand out with uneven hems and contrasting collars.
Now available in-store only at Nepenthes NY, Shin Murayama's Twoness boasts an imaginative look at repurposing vintage.
If you are in the NYC area, it is worth the time to stop by Nepenthes and check out the individual pieces. If you aren't in the area you can check out the full collection online at Nepenthes NY's blog or the Twoness website.