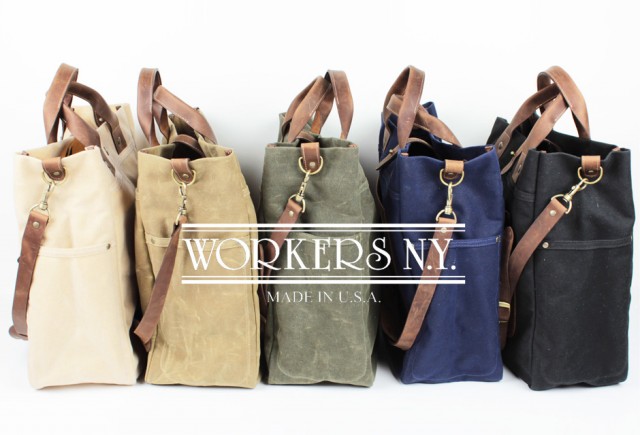 Our good friends over at Norse Projects has captured the essence of what we're all striving for when they say that, "the mark of true luxury is not in the grand gesture, but the simple things done well." It's an interpretation of other almost cliché-like sayings as "the devil's in the details," or "less is more." But the fact is that it's the truth. The Worker N.Y. bag brand is another example of the simple things done well. Created by native Italian, Christian Guernelli, who moved to the Big Apple and became inspired by the history, beauty, and energy of the city, Workers N.Y. is a contemporary translation old-world, high quality gear. Each bag is handmade in the US of durable, waxed cotton duck canvas sourced from New Jersey and high-quality leather sourced from California. We asked Christian a few questions.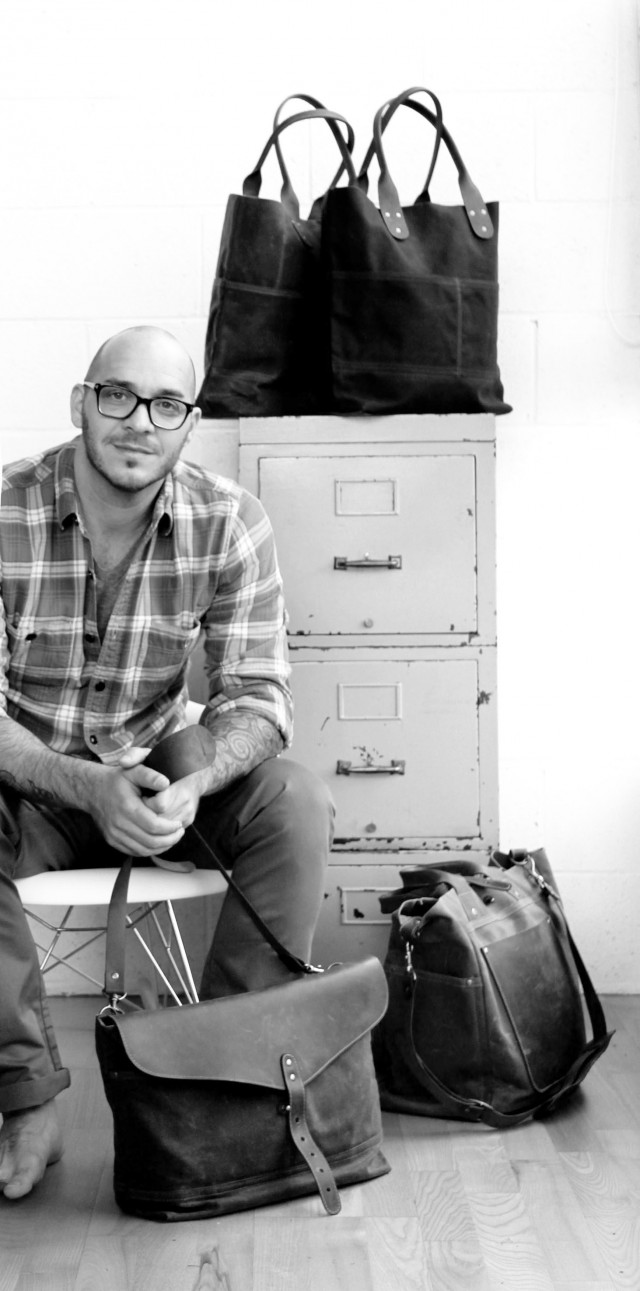 You seem to have a passion for the history of clothing, how did it all begin?
"As a child growing up in Italy, I was surrounded by fashion. My parents worked in the fashion industry, and, after my days at school ended, I would spend my afternoons in my parent's factories where beautiful clothes were made by hand. I was fascinated by how a shapeless piece of fabric was transformed into a beautiful item of clothing. After studying art and design in Italy, I was fortunate to begin my career as a fashion designer working for companies that had a strong design philosophy and worldwide exposure."
"In 2003, I joined the Woolrich John Rich & Bros design studio and my already-existing passion for vintage, workwear-inspired, outdoors-inspired, American labels and styles grew. I spent my days and nights in the studio's clothing archives and used what I found to design cut-and-sew garments, knitwear, weather-proof outerwear, and bags and accessories that were a blend of vintage prep and blue collar workwear – all built to last."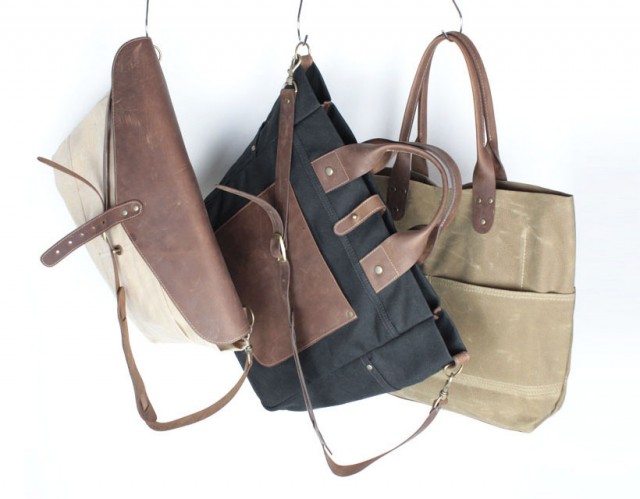 What was your motivation to start Workers N.Y.?
"I visited New York, NY for the first time in 1996 to conduct design and shopping research. During that trip, my love for American styles solidified and I knew that I would one day move to the Big Apple. In 2008, I moved to New York to pursue a career in design in the United States and began to dream about my own collection of bags. I wanted to use classic American materials, such as waxed cotton duck canvas and leather, and translate them into a workwear-inspired product. I knew that I would create bags that would be quality built and meant to last. Bags that are designed to become vintage pieces themselves and could passed from generation to the next – just like the city of New York.  My dream became a reality in 2012 when I launched Workers N.Y."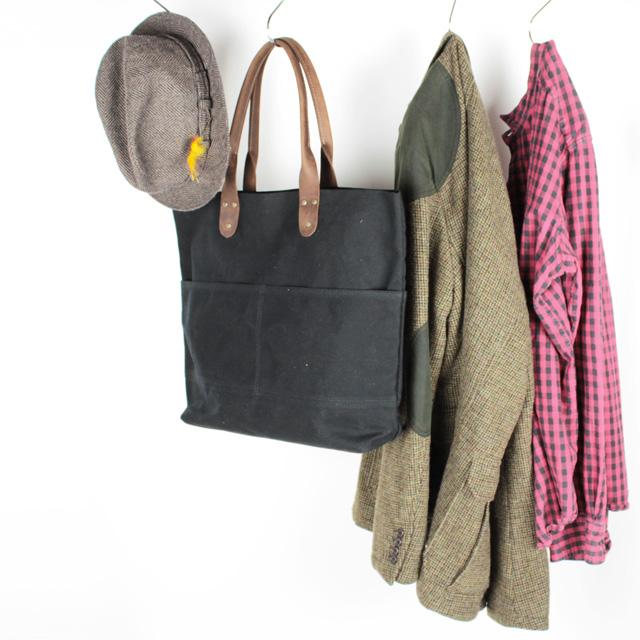 What's your background?
"Aside from Woolrich John Rich & Bros, I also worked with CP Company, Stone Island, Ballantyne, and John Varvatos, to name a few. For three years, I was contracted by the international fashion magazine Zoom on Fashion Trends to create full page spreads detailing inspirations and trends in fashion."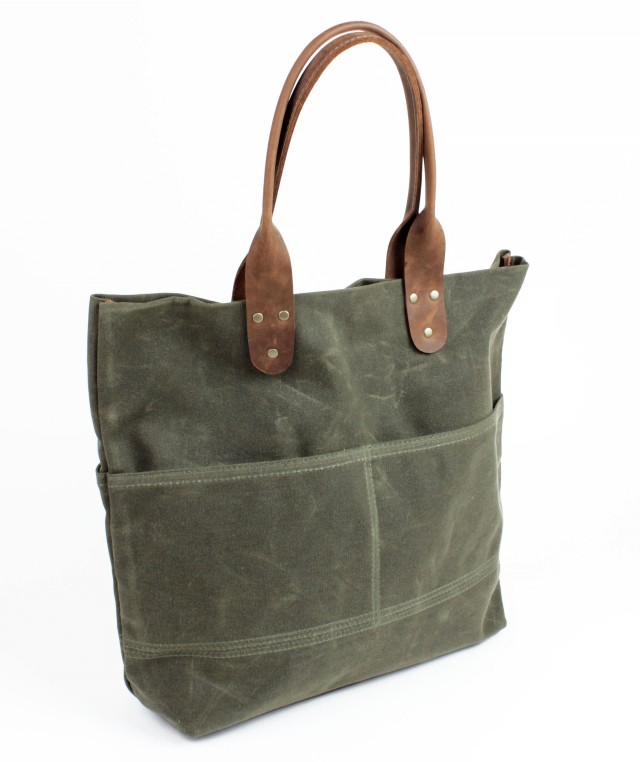 Do you remember your first bag?
"The first bag I designed for the Workers N.Y. collection was the W. Village Bag. It's the ultimate utility bag that is both durable and soft to the touch. This generously sized tote bag with four large, exterior pockets is ready to carry your laptop to the office, books to the library, groceries from the market, or whatever else you throw its way."
Why do you think 'Made in the USA' has become important to the customer?
"I believe customers want to know the story behind the products they buy and love, and they want that story to be true. As is clear by the name of the brand, the inspiration for the Workers N.Y. bag collection is the city of New York and the men and women who built it. Those workers of the past were my muse for the designs, the selection of materials, and choosing where the bags would be fabricated. In order for the story of the bags to true and to live up to their namesake, as well as meet my standards for quality, the bags must be "Made in the USA": all fabrics, leathers, and hardware are sourced from American companies and are handmade in the U.S. I also believe that the fact that I am an Italian who moved to the US mirrors the history of New York and its tradition of being the melting pot of immigrants that travel to the U.S. from every corner of the globe."
"The SoHo bag below is designed to meet your needs whether you work indoors or outdoors, are traveling or staying in the city, or just need a bag that can keep up with you."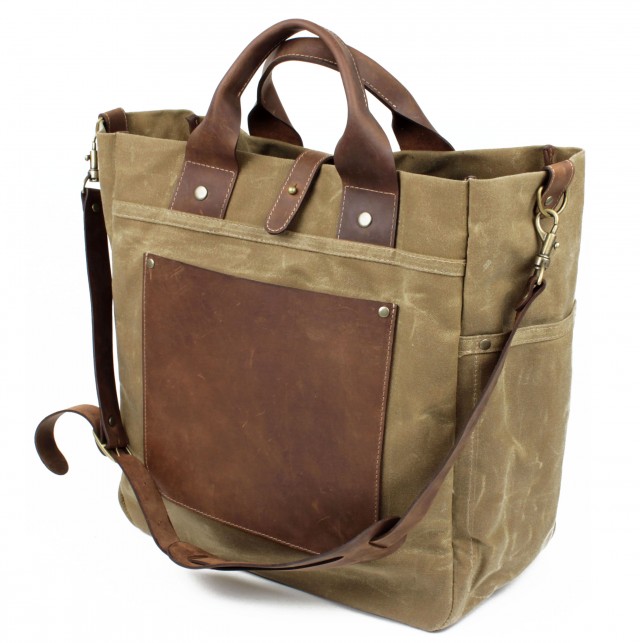 What makes Workers N.Y. unique?
"Workers N.Y. bags are unique in that they were built to be vintage items that can be passed on from one generation to the next. Because of this:
1) The bags are designed using quality 20 oz. waxed cotton duck canvas that is both durable as well as looks better the more it is used.
2) While most bag collections on the market are only available in a limited palette of colors, each style of Workers N.Y. bag is available in four or five colors.
3) The style of each bag is simple, such as commonly seen in vintage designs from the turn of the century, so that the bag will be timeless and as beautiful in 50-years as they are today.
The third item in the collection is the Chelsea bag. A messenger bag with carefully designed pockets, large leather details, and accessories provide that secure place for you laptop, books, keys, clothes, and other equipment."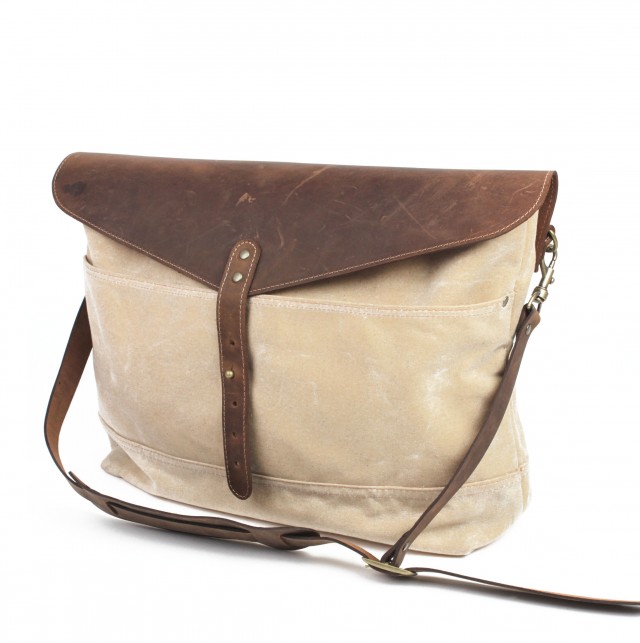 What do you love the most about New York?
"The freedom of expression that it encourages."
Do you collect anything?
"I don't like to throw away any of my sketches. In my office, I have a collection of sketches, designs, ideas that I started 20-years ago. Even if I don't use all of my sketches in my current work, I believe it is good to look at past ideas to see if there are new opportunities to expand on those same concepts in future collections and projects."
How many bags do you have in your private collection?
"I enjoy hunting for new bags to be used as inspiration for the Workers N.Y. collection. While a lot of my shopping research is done in the U.S., I also travel abroad and always keep an eye out for a unique use of materials or design. As of today, I believe I have 20 or 30 bags in my private collection."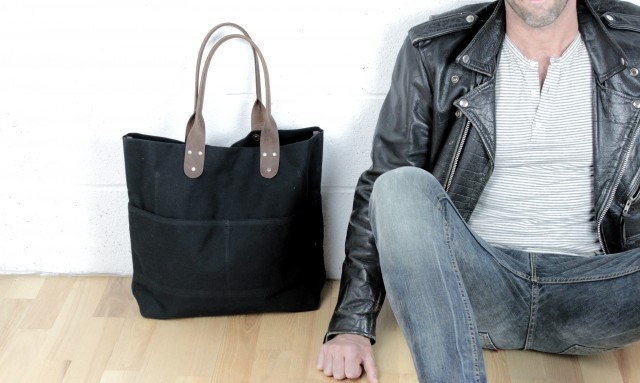 Which one are you most proud of?
"I am proud of each design in the Workers N.Y. bag collection. But, if I were to choose one, I am very pleased with how the Chelsea Bag came together. I think its design and the interior details make it the perfect messenger bag."
Are there any up-coming or unknown brands that you think are worth looking into? 
"That's my secret."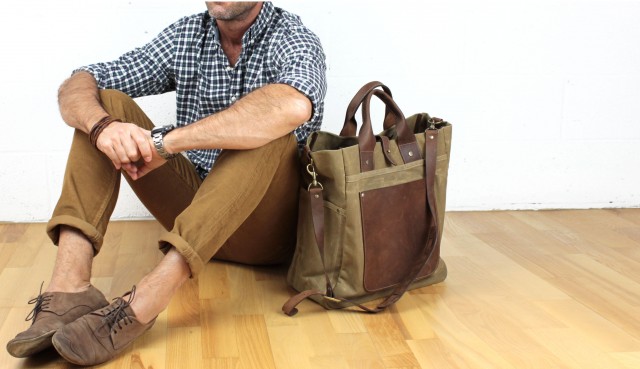 What's the next big step for Workers N.Y.?
"Two goals I have for Workers N.Y. for the coming year are:
1) I have been contacted by stores in several European and Asian cities and am excited to expand the reach of the Workers N.Y. collection into those markets. The Workers N.Y. collection is already available in the U.S., Italy, and Japan.
2) Introduce new accessories, such as wallets and cases for smart phones and tablets, to the Workers N.Y. collection."
To get your own Workers N.Y. bag visit their website.