11 months ago, denim connoisseur Simon Tuntelder of After the Denim has announced as the proud wearer of the 1966 501XX of our Levi's Vintage Clothing Wear & Tear Project, but since then Simon lost some weight and the jeans don't fit him any longer. Instead of not giving them any wear at all, Simon decided to donate the jeans to his father, but even though 'pops Tuntelder' has been wearing the hell out of them not much has happened to the hard wearing fabric. In Simon's experience the slow fade is a characteristic that many Cone denims share, still, this slow natural process usually gives some very authentic fades compared to the high contrast fades of many fast fading Japanese denims. So, instead of a detailed analysis of the fading process this is Simon's story of how his obsession with denim was probably shaped by his father's preferences for utilitarian clothing.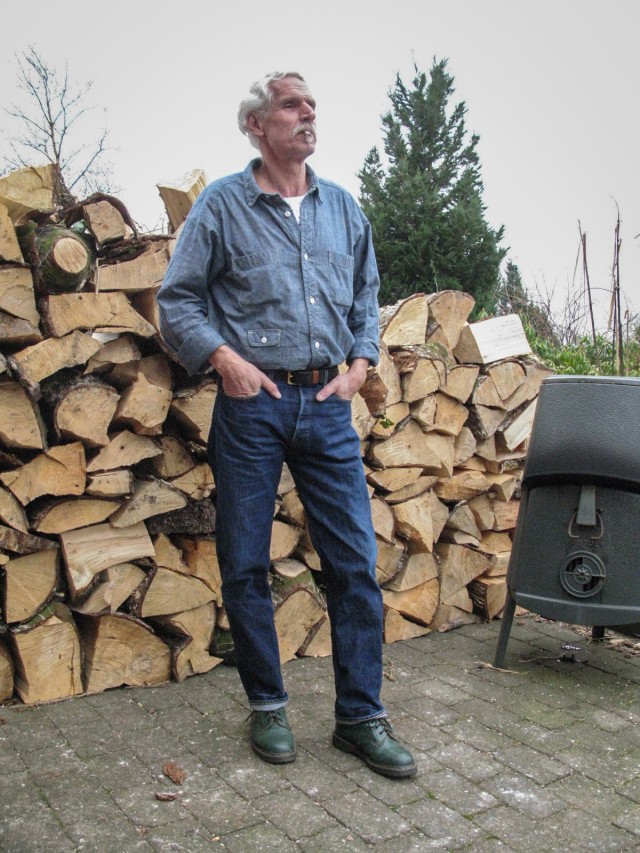 "This is my dad. A Dutchman who has been living in Denmark for some 40 years. He moved here because he fell in love with my mom, after meeting her on a trip to Denmark one summer and they're still together to this day.My dad has never really been interested in clothes, or actually I know that he was in his youth from pictures and stories that he has told me. For instance his mother, my grandmother, was a seamstress and she would sewn all of his clothes for him when he was younger – to his specifications mind you. For instance, in the 60s he liked his pants to be very slim and short to accentuate his leather boots, and his mother made them for him, no questions asked. Some elderly people would of course give him weird looks and comment his cropped pants, but that was the style in Holland back in the days."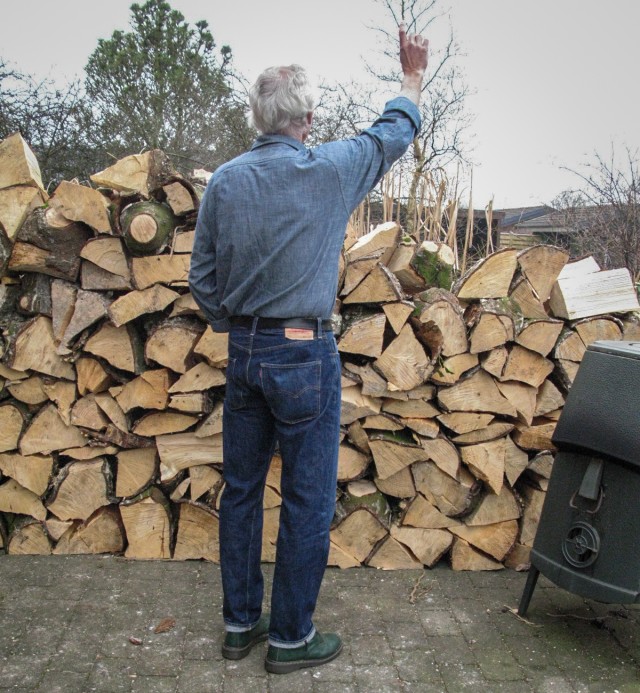 "I never really experienced any of those specific stylistic decisions growing up. He has never been dapper, nor has he been awfully dressed. I fondly remember things like him wearing Wellingtons when we would go family shopping, and my sisters, and myself sometimes, being totally embarrassed."
"Later, I started recognising a pattern in the way he dresses; it's based on his way of life. The Wellingtons are of course a remnant of him being an outdoorsman and an avid angler. Today, I've come to terms with his decision of wearing his Wellingtons every now and then. I know what he wants and what he appreciates. Whenever I give him some of the clothes that I no longer wear myself (like the Woolrich Woolen Mills chambray shirt that he's wearing in the pictures) or items I find when I go thrifting (like the green 'Made in England' Dr. Martens boots) I know what he will wear, like a shirt with not one but two chest pockets. He wants his clothes to have utility for all of the things that he does, like fixing bikes, repairing stuff, chopping wood, taking care of the garden and the chickens, going fishing or collecting stamps. His clothes need to be warm, comfortable, sturdy, utilitarian and they serve a purpose."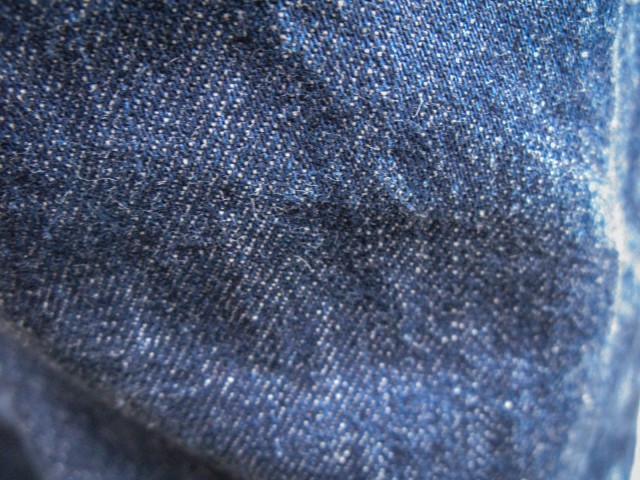 "These conscious decisions have definitely influenced my sense of style, my sense of dressing, and probably my obsession with denim. Although I don't dress like him, I think we share some similar ideas about how to dress. Like him, I prefer utilitarian clothes and things that last and supports my way of life, which is why I'll probably never really wear suits, nor will I ever dress like a lumberjack. So take a good look at your dad (or some other male role model in your life) and see what you can pick up from him. I'm sure you'll have a ton to learn from him either sartorially, in terms of manners or something completely different."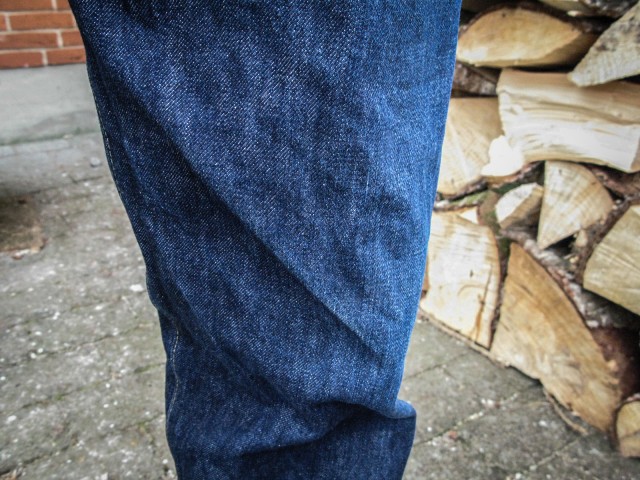 "With all being said, I'm surprised that my dad has taken this Wear & Tear Project so seriously. He has followed my instructions about not washing them too frequently in hopes of getting some sharp whiskers and honeycombs and he keeps me updated when we talk on the phone. It's our thing now. Of course it's more of a joke to him, but that is the way one should be wearing jeans. They're only jeans, they're utilitarian, and you shouldn't be too serious about them; you should be wearing your clothes and not the other way around, and your clothes should be supporting and enhancing your way of life."
Thoughts and pictures: Simon Tuntelder.