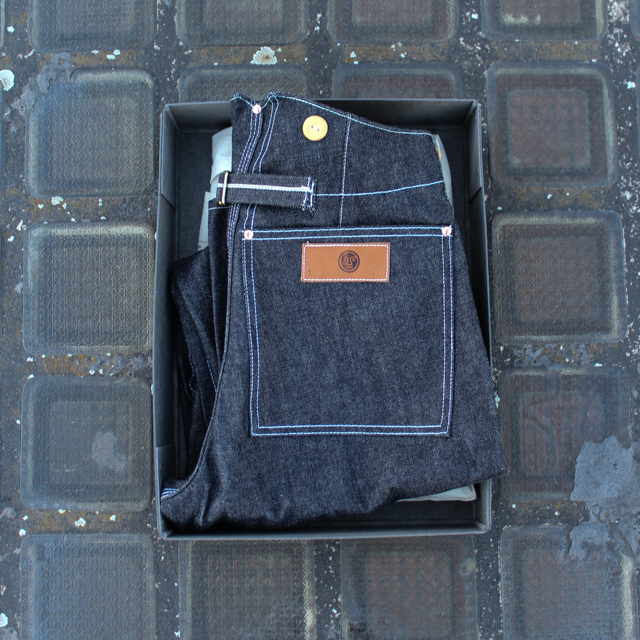 This jean is the creative peak of a close friendship between two very enthusiastic entrepreneurs, Morten and William, each with their own high quality niche brand. They've been friends since they met in London a few years ago. Morten was studying in the British capital but ended up quitting school to work for William. After Morten moved back to Copenhagen, and as his business making belts and suspenders started to grow, it seemed like a natural next step for the two friends to collaborate on a jean that could combine the things that they're both most interested in. We asked Morten and William about the process and how they decided on the design on the jeans.
The blue-line selvage denim is shuttle woven in Japan from 25 times dipped synthetic indigo Japanese ring-spun unbleached Texas cotton. It's woven at 16 oz. and is unsanforized and not skewed or singed. With the first wash it will shrink to a density of 17 oz. The jeans are cut and sewn in England with English-spun 100% cotton thread and riveted with Japanese-made Universal rivets. The button is solid brass, lost wax-cast in England. As with all Tender's jeans, the hems are double folded and lock stitched. Suspender buttons and individually numbered and branded leather patch are produced by For Holding Up The Trousers in Copenhagen. The suspenders that come with each pair are hand made by Morten himself.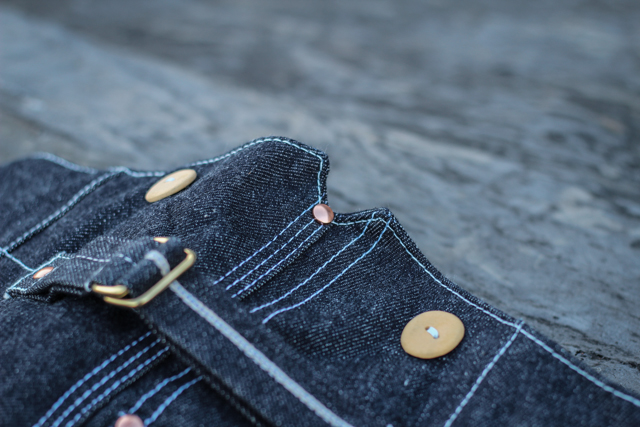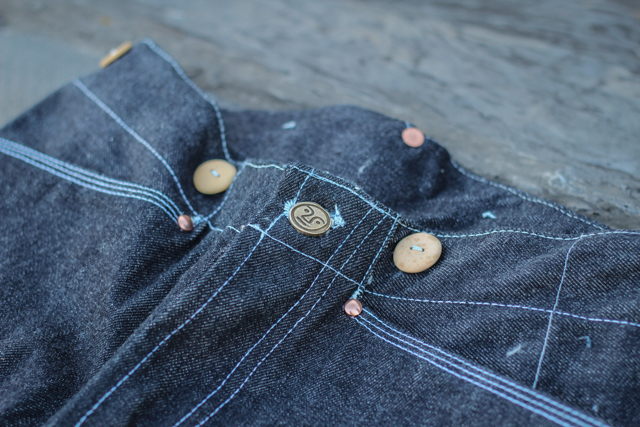 What inspired you in terms of the fit and the details for the jeans?
W: "Making pants to be worn with suspenders is very different from making pants to be worn with a belt, or by themselves. A waistband is no longer necessary, as the jeans are hung from above, rather than sitting on the hips. Morten is very interested in clothing of the Old West, so there are some vintage jeans details like the riveted split back, and the seamed-in fly placket. It's also nice to wear pants for suspenders slightly higher, on the body, and a little shorter at the cuff, although of course you can also let them slouch down, which gives you a lower waist and a more floppy cuff."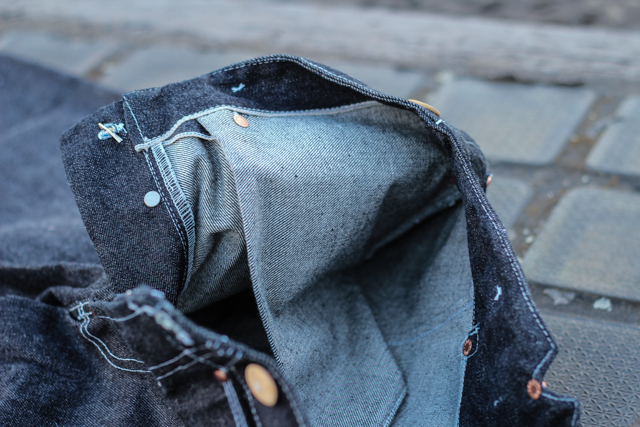 Front pockets are made of denim as well. The large square back pocket are lined with English selvage calico.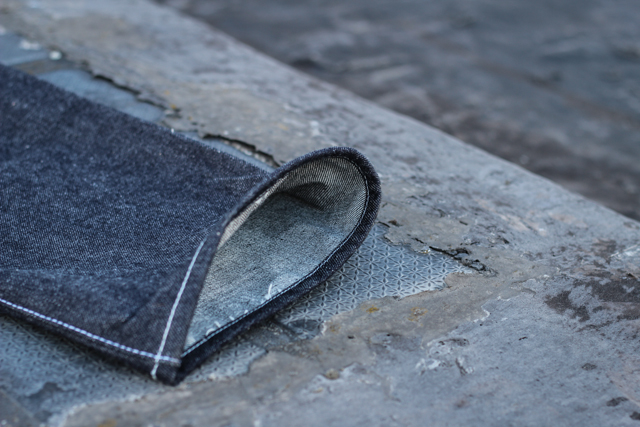 W: "From Tender's point of view, this was an opportunity to play around with my one-piece trews pattern, without a side seam. I'd never done these in denim before, and the selvage fabric we wanted to use is too narrow for the pattern. When I was working in tailoring we often had this problem working with Irish linens, which are woven half-width. We'd have to seam in a 'fork-piece' at the crotch (picture below), which would make up the extra space between the end of the fabric and the end of the pattern. A nice thing with these jeans is that in a small size the fork piece is quite narrow, and in a large size the fork piece has to be larger."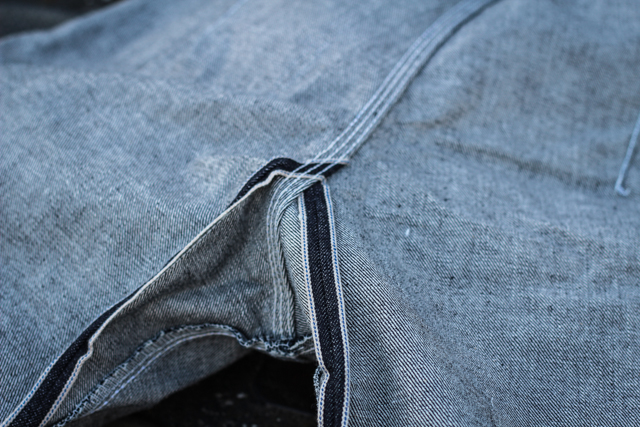 M: "The inspiration comes from the same place as the suspenders did to begin with, miners of the old west. I wanted a pair of high waisted jeans made for suspenders, they shouldn't be like reproductions jeans, but still have the old west feel made with the Tender Co. aesthetics. We combined the best of our two brands and I really think we ended up with a very special pair of jeans."

What are you looking for when you search for jeans?
M: "I'm always looking for origin, materials, story. Tight jeans don't sit well with me and they have to be suitable for suspenders."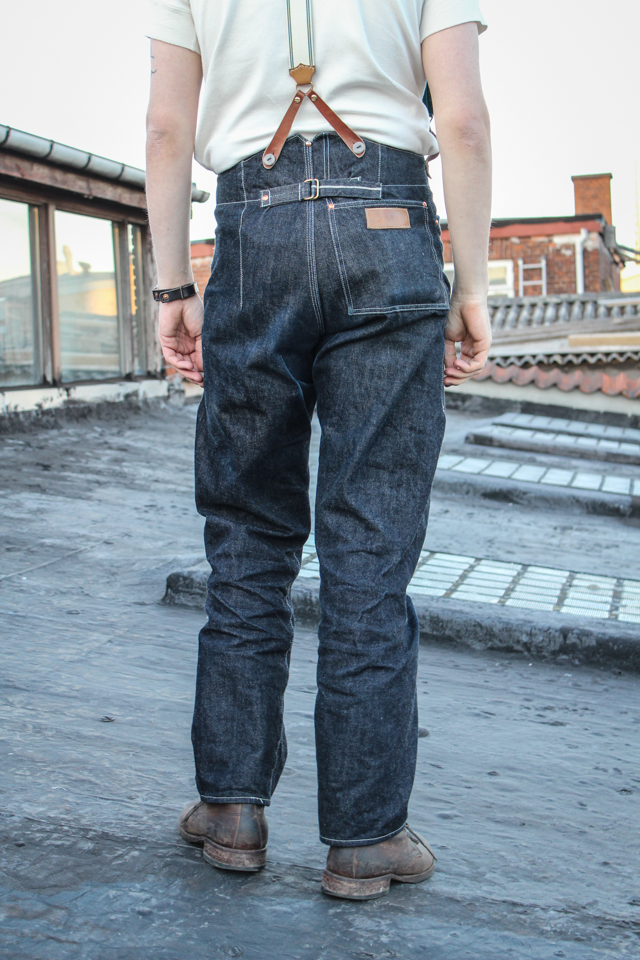 What do you love the most about denim?
M: "The story behind it and the way it ages with wear."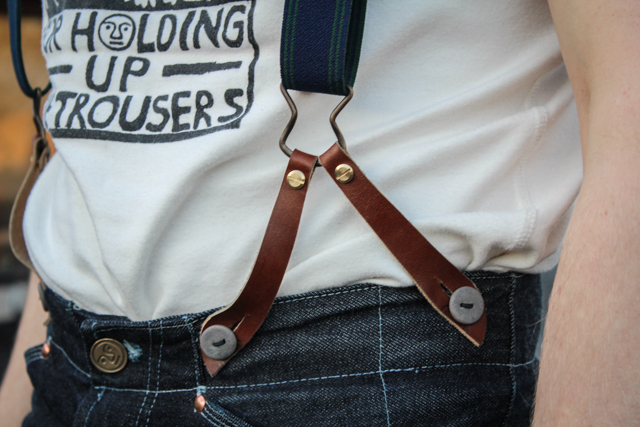 How do you wear your (dry) jeans – any special routines? (wear, wash etc.)
M: "I usually do an initial soak, hand dry and then wear damp. I always wanted to go the six months without washing as everybody talks about, but end up not caring too much and then hand wash them when I feel like it."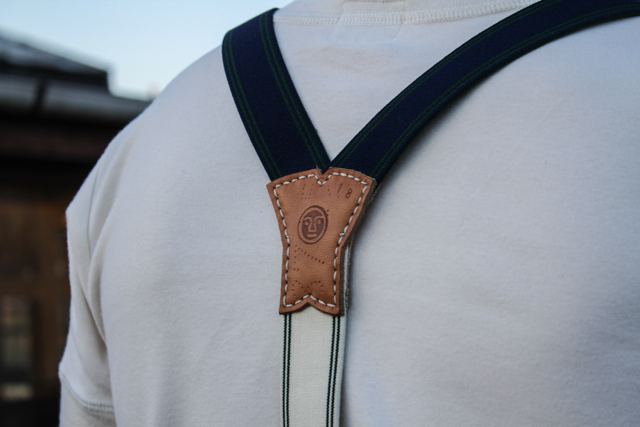 As there is only 8 pairs made, the jeans will only be sold via Morten's website to begin with. They come in heavy cardboard boxes printed with For Holding Up The Trousers lino cut by Inga Vestergaard Sørensen (Morten's mother).