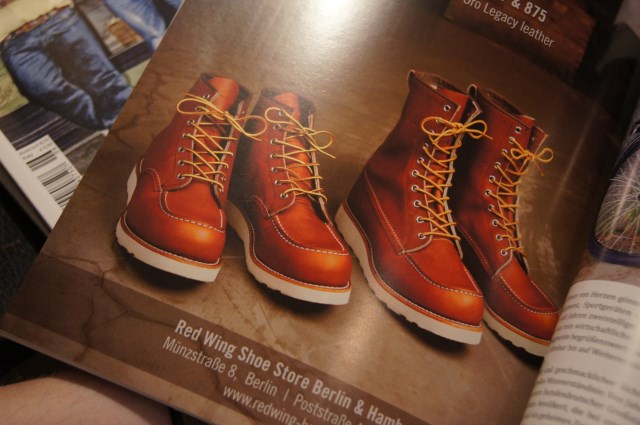 During this summer's Bread & Butter trade show in Berlin, abbreviated BBB, Red Wing Heritage celebrated the introduction the 877 and the 875 styles in the new archival Oro Legacy leather to replace the oro-iginal leather hosting the special event 'The Chronicle of an Icon' at the Red Wing Shoes Store in the German capital. Our photographer Michael van Hal was on the spot.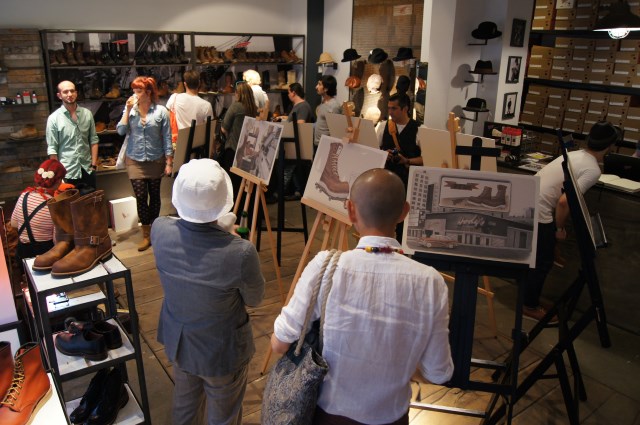 Inside the shop a selection of artwork sketches of recognisable Irish Setter situations were on display to tell the story of the boot over the last six decades.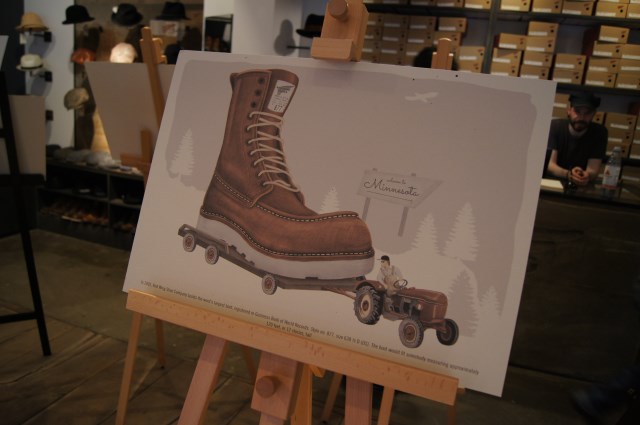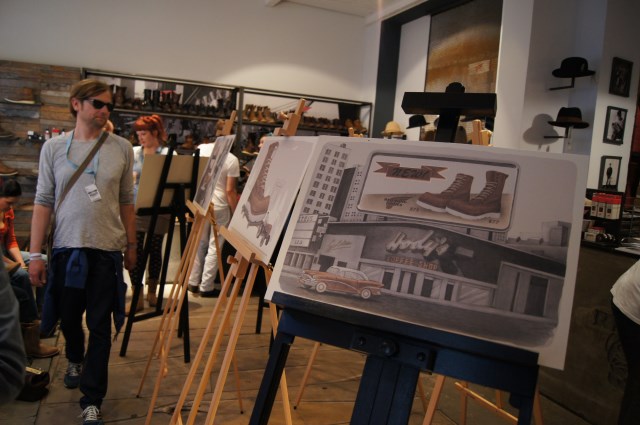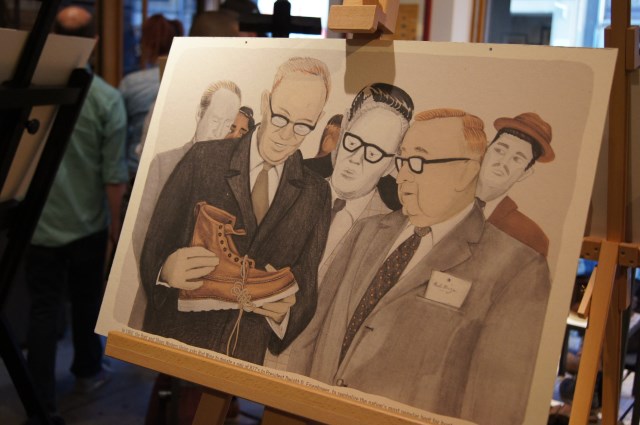 More than any other styles the 877 and the 875, first introduced in 1952 and 1953 respectively, have put Red Wing on the map, but over the years the leather of the two iconic styles has evolved and changed. The relaunch of the original leather marks a return to the most historically important and pure design from the Red Wing archives; the supple full-grain Oro Legacy leather from heavyweight US cattle hides is tanned with a natural non-pigment method, which emphasises the natural beauty and colour of the leather and makes every pair unique. As a result, consumers should expect small colour variation.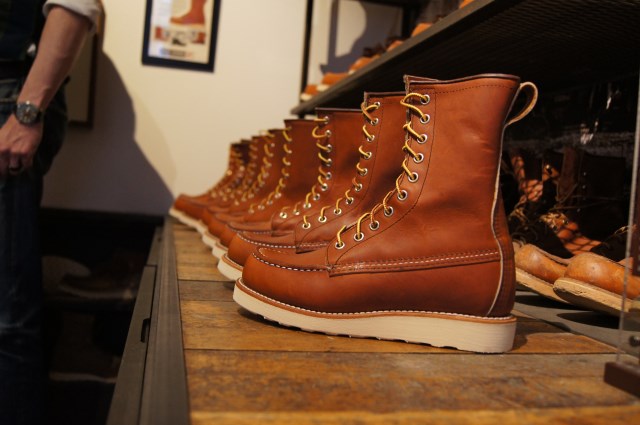 Other design changes include blank silver eyelets and the removal of the Red Wing Shoes logo on the side of the boot. For now, the Oro Legacy leather will be exclusively used for the 877 "Irish Setter" and it's shorter "little brother," the 875.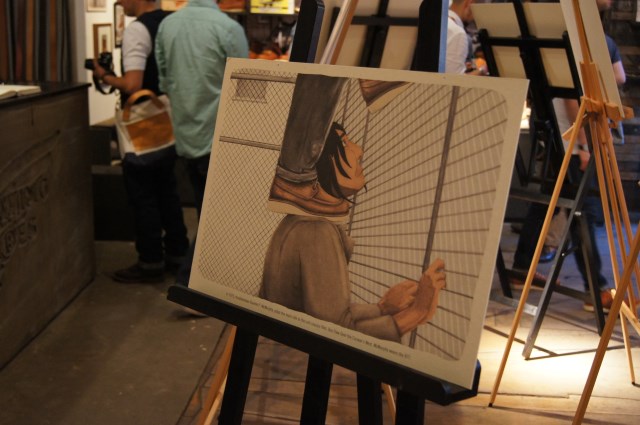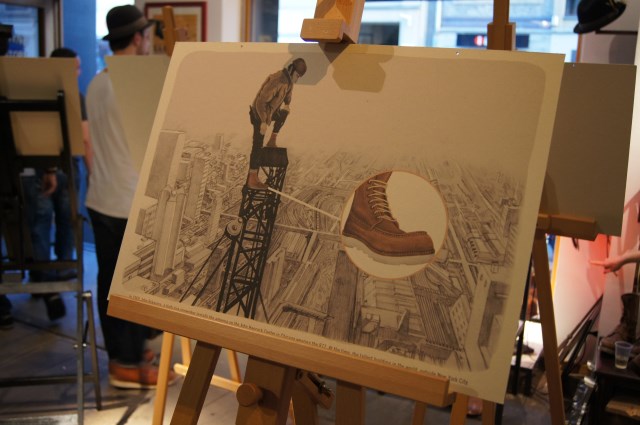 Beers and burgers were served outside the shop during the event, and friends and fellow Red Wing lovers from all over Europe attended the celebration.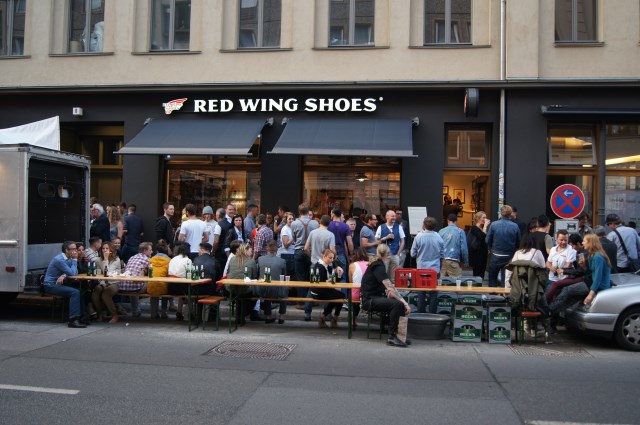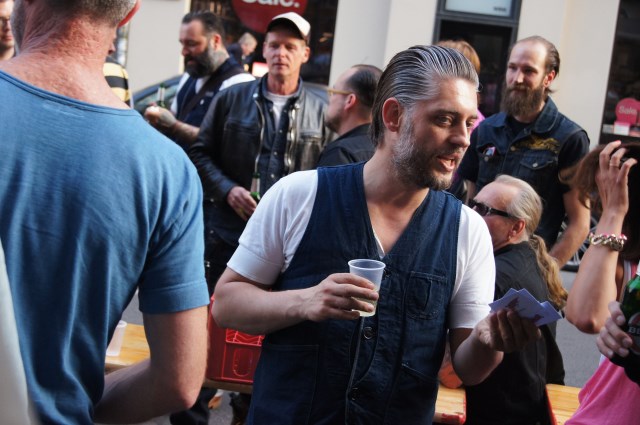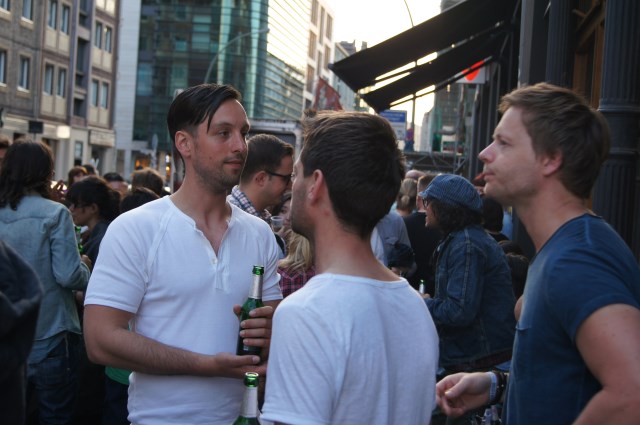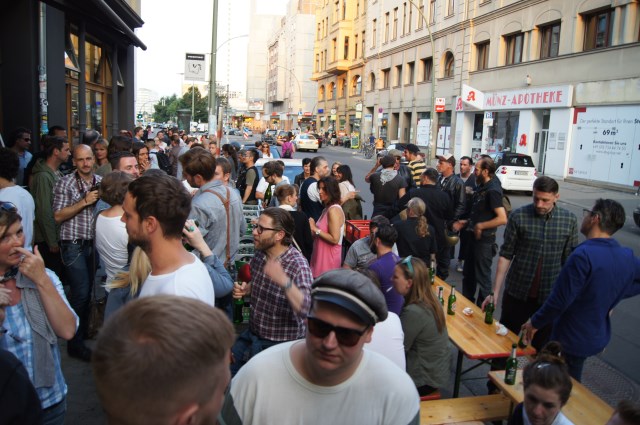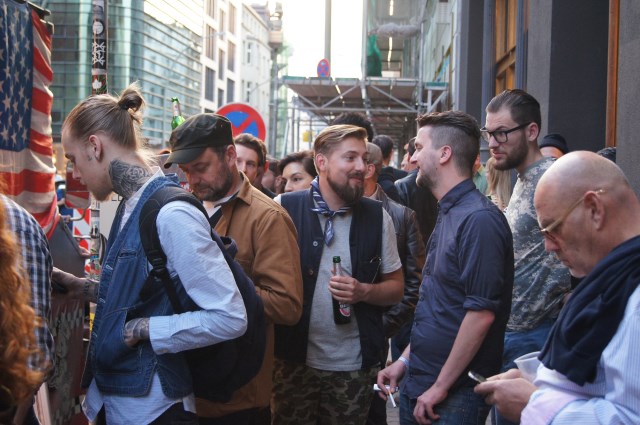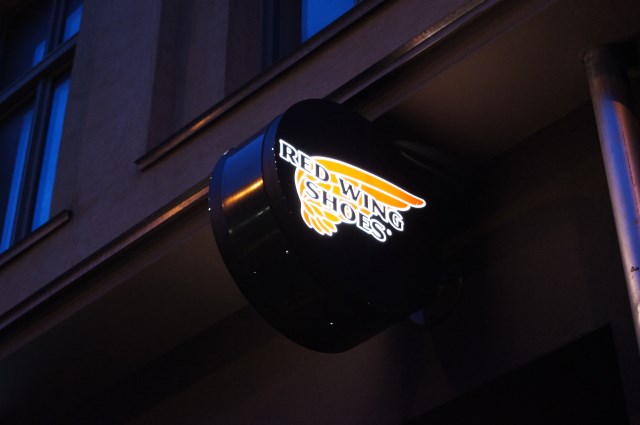 Visit the Red Wing Heritage website to learn more about Oro Legacy.