I had no idea raw denim could evoke so many emotions.
In September 2012, while having coffee with an old acquaintance, I was being educated about a breathtaking little shop called Blue Seven – they have a fascinating way of reaching out and better get to know their community.
They call it the Clean Start.
Each year on October 1st the shop, that's based in Oklahoma City, initiates a six month wear and tear project that brings individuals from dissimilar walks of life together. The mechanism that was doing all this bringing together you ask, raw denim.
It's not a competition, and there are no winners or losers. The main goal is to nurture the shop's community and use jeans as an introduction to make friends. This is what I learned about myself from participating in the 2012 Clean Start project.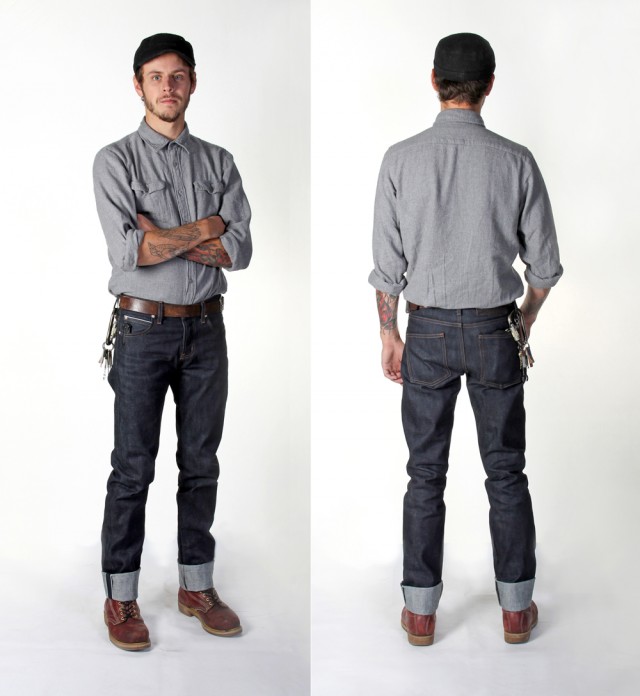 I had to make a choice.
Before the project kicked off, all participants congregated at the shop to make the choice as to which brand would best fit us, and our lives, for the ensuing six months. My choice? A remarkable pair of Naked and Famous jeans: A left hand twill selvage denim in the Skinny Guy fit.
My first meeting with these jeans was somewhat uncomfortable; I had never previously owned a pair of raw denim jeans so heavy. They were unbelievable, and I felt unbeatable with them on. I couldn't wait to get underway.
My freshman journey with raw denim was about to start.
October 1st, 2012 marked the commencement of the most significant voyage I have come to understand with denim. I recall it like it was yesterday, an importance I didn't understand at the time. I was finally able to slip them on for the next six months, for a minimum of 6 days a week throughout those months.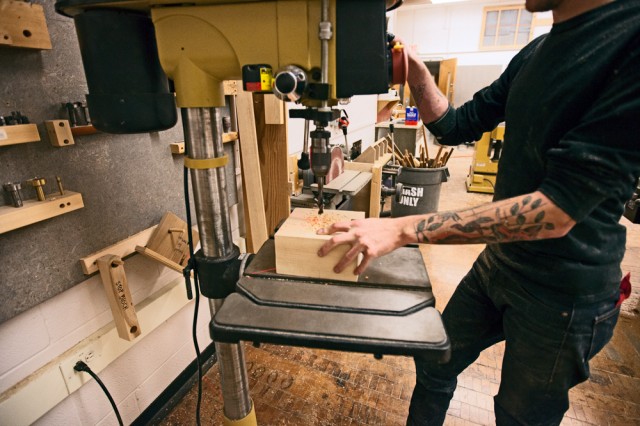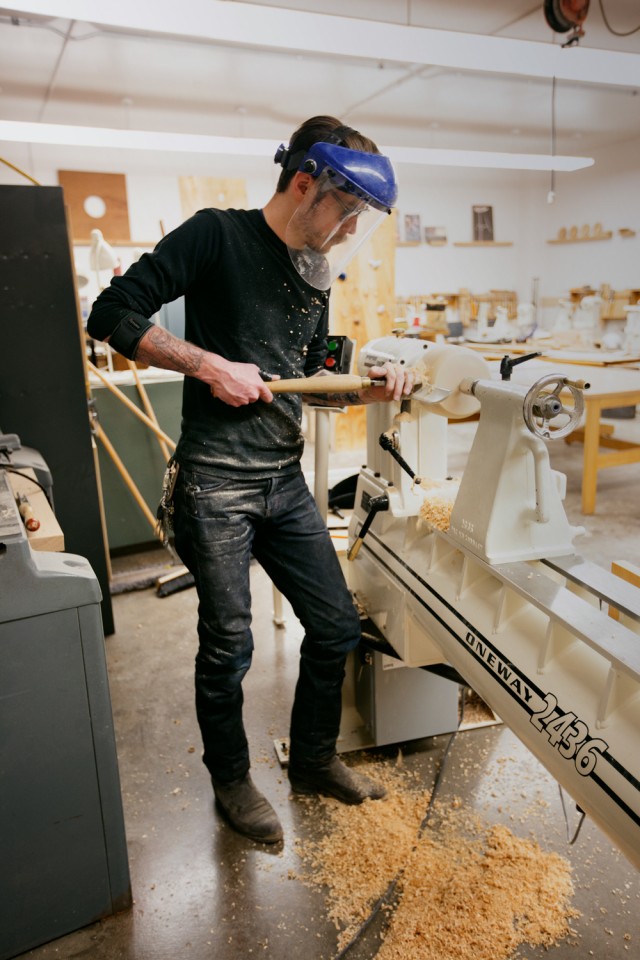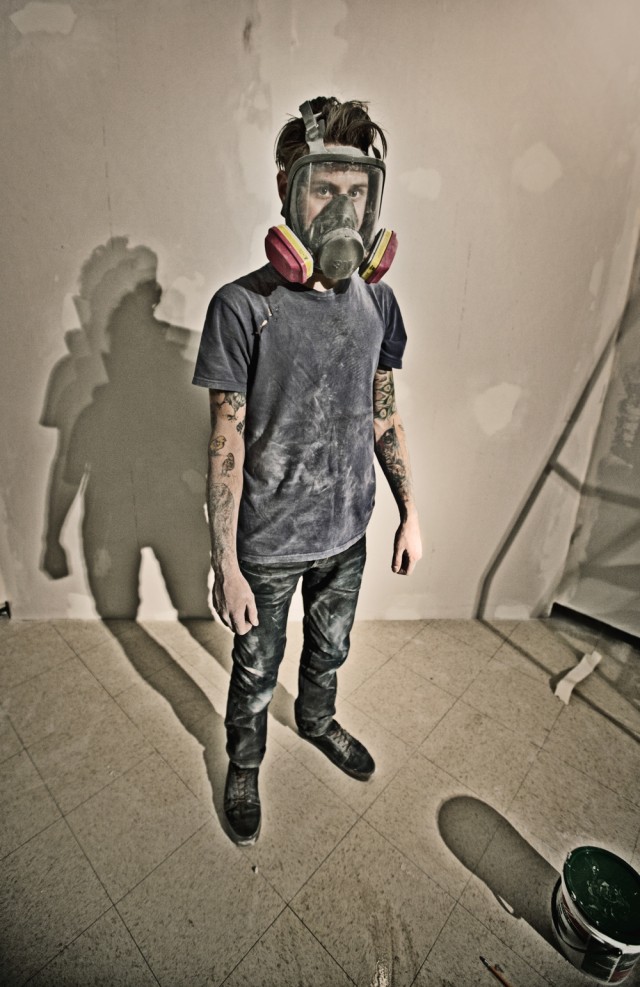 It got dirty.
I assume the common dry denim wearer don't always find himself exposing his jeans in a dirty environment like kneeling on a filthy floor to fix a machine, milling up vast amounts of lumber – or even chainsawing green lumber. That was precisely what was happening to my Naked & Famous.
The jeans stood up to the test.
They became a pair of work pants that I both cherished and could mistreat without having to worry. Coming home dirty was a humbling sensation; I felt accomplished and worn out, signs of a respectable day at work.
One of the best parts about the jeans was that a regular boars hair brush could remove almost all the dirt that had accumulated over the course of the day – which meant I could continue to wear them out on the town, and still look awesome!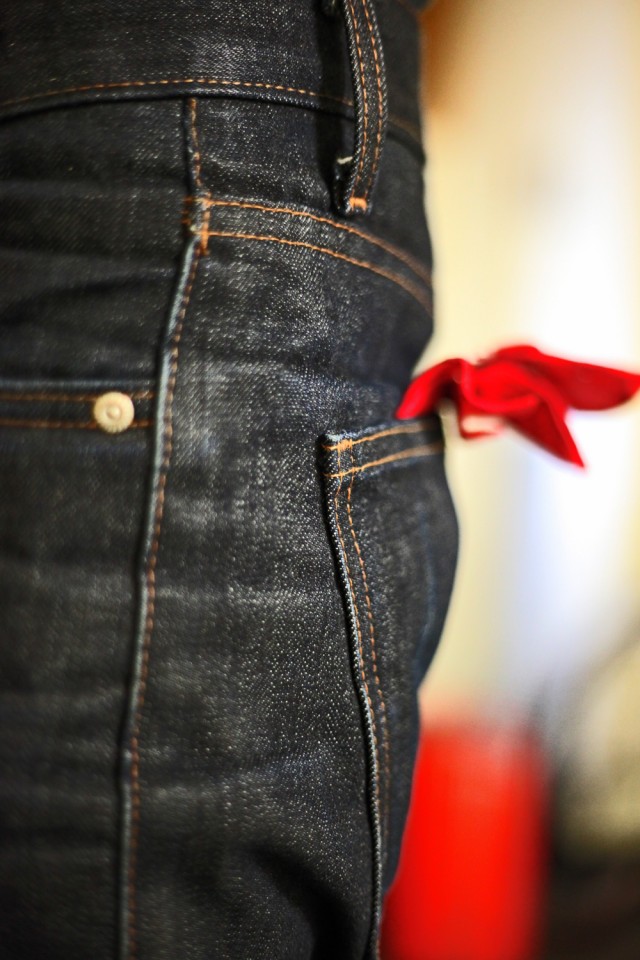 All the while they only became prettier.
The left hand twill Skinny Guy has an amazing wear-ability. The patterns that began to form were just incredible – especially if you really work them and make them your own identifiable pair. This childish love for denim was all starting to come together thanks to these jeans.
The jeans became proof that those six months took place.
I realized through this 6-month program that I could make something out of just wearing my jeans. I can tell which pocket my phone was in, where my knife found its home, or even in some cases, where an injury or accident occurred. I could see the wear of my wallet in my back pocket, and the hours spent kneeling on the floor fixing a machine were also there.
The time line being created is really the reason I love raw denim. I think that there is more to raw denim than some people like to admit.
Raw denim conserves our sense of community by providing us with something to talk about. Our jeans also give us a handmade piece of art that will someday communicate our story, better than we can.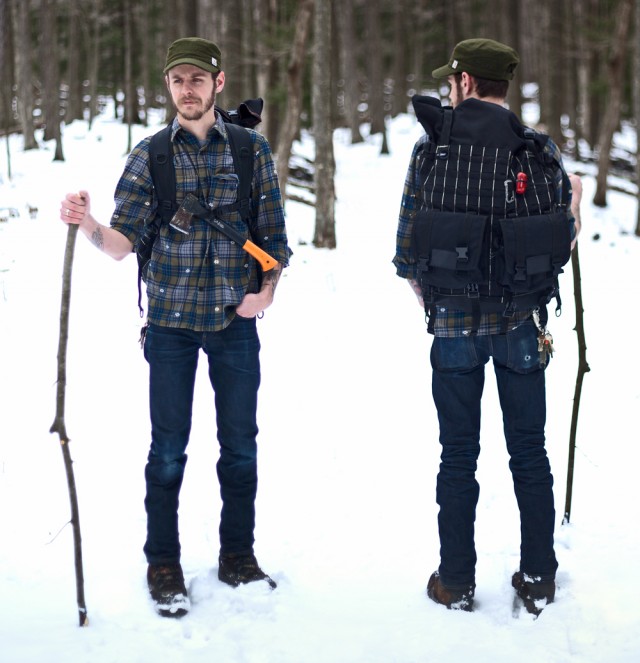 At the conclusion of the six months, my Naked and Famous jeans tell my story.
Together with all the other entries, they were washed and given a new life on the wall of a gallery in Oklahoma. Here individuals, again from all over the community, come together and see our achievements; see the way each jean was able to record and live our lives with us.
Follow the third annual Clean Start on Blue Seven's website and on social media under the #b7cleanstart hashtag.
Photos by: Heather Tabacchi.