Los Angeles eats it's young.
That's why there's so few heritage brands or old buildings here. We're an adolescent town, and we purge constantly. Nothing lasts, but innovation thrives.
Designers have tried to revamp old defunct L.A. workwear brands, clinging to facades of 'ye olde' quality and hokey dialed-in reputations, but they're nothing but stems and seeds.
Rob Rifkin's Rufcut, on the other hand, is a Los Angeles denim institution.
With 30 years behind the needle, Rob has altered, repaired, crafted and sold thousands of jeans in a tiny, century old train conductor shack on a sun-bleached stretch of Pico blvd. He has served West L.A. greats from David Mamet to Eric Clapton and everyone in between.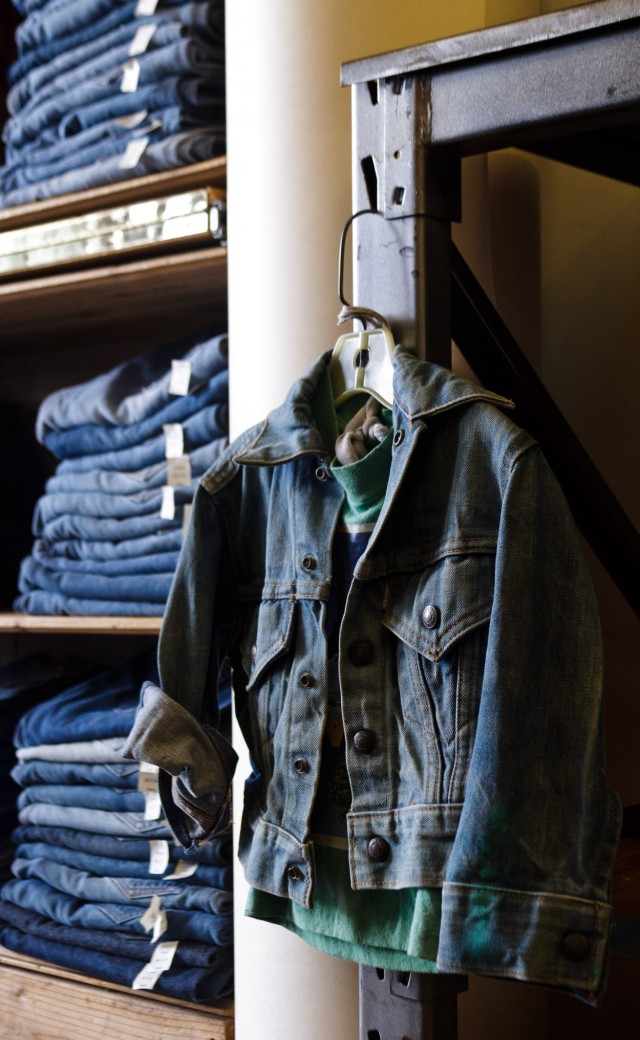 But Los Angeles gives and takes.
In 2010 the Metropolitan Transit Authority demolished Rob's shack to make way for the new Expo rail line. Following our town's arc of renewal, Rob relocated to the burgeoning Little Tokyo section of Sawtelle a few blocks away, and expanded.
He bought 10 more heavy-duty vintage machines, along with his old single needle Jukie, and began producing his own line of jeans, while continuing his repair and alteration business.
Rob's jeans pay homage to his roots at the Shack.
Each pair resonates with soul of the defunct Expo 'Air' Line. His heavy weight raws are as hard working and long lasting as a diesel freight, and his hardware and machinery can't be beat; even the loose tension on his 120 denier topstitches look like railroad ties. "Little staples" he chirps, splayed over his work bench, with a puckish grin.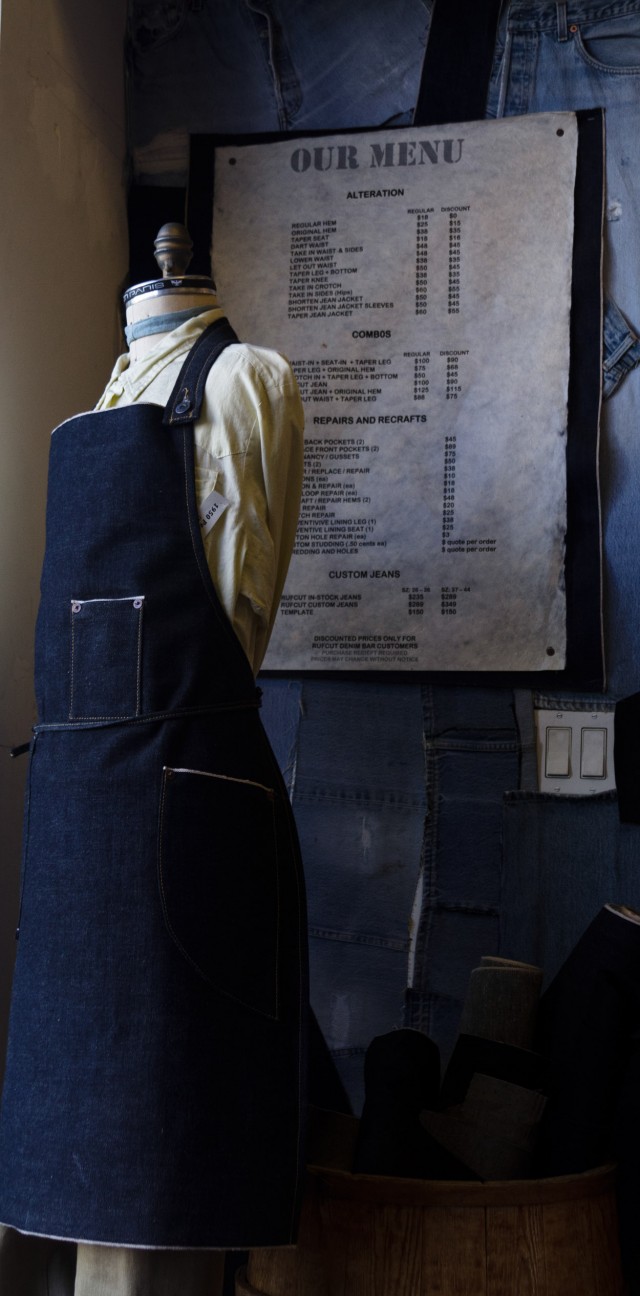 Prices are laudable compared to what's out there.
Off the peg 5-pockets go for about two hundred thirty, and bespoke pieces start around two eighty-five. In comparison, Stronghold custom jeans will set you back six bills, minimum, and 3×1's made-to-order start at twelve.
Hoovertown prices for the best jeans you'll ever live in.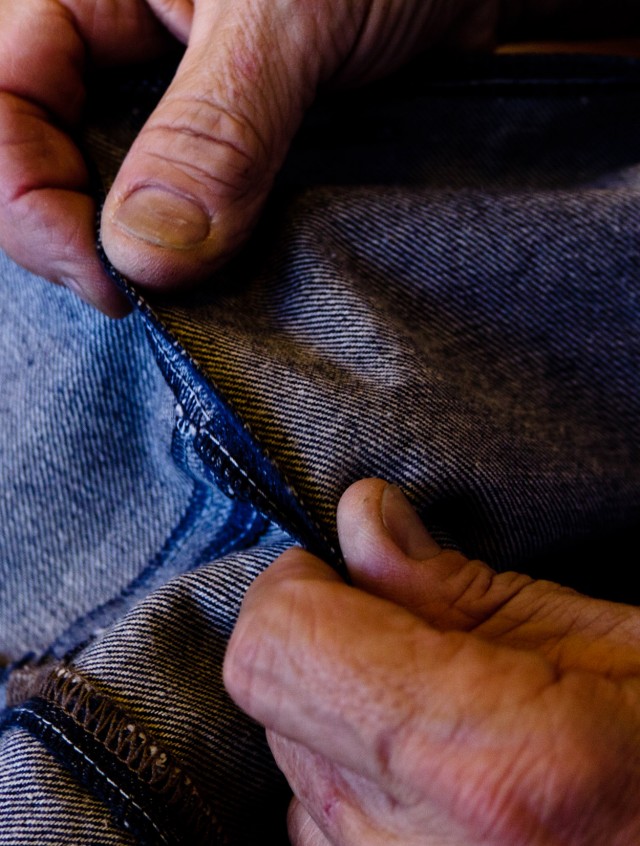 Visit Rufcut online or drop by the shop on West Olympic Blvd. Rufcut is also on Facebook.
Photography: Nick from Nosecretsbetweensailors.