Red Cotton Denim: A One Man Brand
Some brands are started to fill a hole in a market; some brands are started to innovate; and some brands are started out of a gung-ho attitude and true passion for a product.
Many brands these days lack that passion. They lack the true love for the product they are producing. This fills the market with sub-par products and short lived brands. What sets Red Cotton Denim apart from these brands? Passion.
Camillo Love joined the Navy in his 20's and was stationed in Japan as a naval engineer. When he returned he worked a few odd jobs. All shared a common factor: all were owned and run by one person.
It was at this point Love realized that he wanted to run his own business.
At the same time he found himself struggling to find a good pair of jeans that fit him right. He decided to make them himself.
Learning the denim craft
Love was lucky enough to meet and learn from a fellow sailor who was well-versed in the denim industry. Soon he met a fellow denim enthusiast who crafted his own jeans from start to finish. Seeing that it was possible he set out to learn. After a few years learning and hard work, he was finally ready to craft denim.
Initially, Love was sewing custom women's jeans, but through interest of his male friends he took to perfect a men's pattern. He caught the interest of a local boutique owner and eventually landed his jeans in the shop. This was the accomplishment that made him understand the dream was real. And, from this, Red Cotton Denim was born.
We had the opportunity to talk with Camillo about his interest in denim, his brand, and the story behind it.
Red Cotton Denim was generous enough to give Rope Dye readers a special price for the denim at just $125! Get your pair here.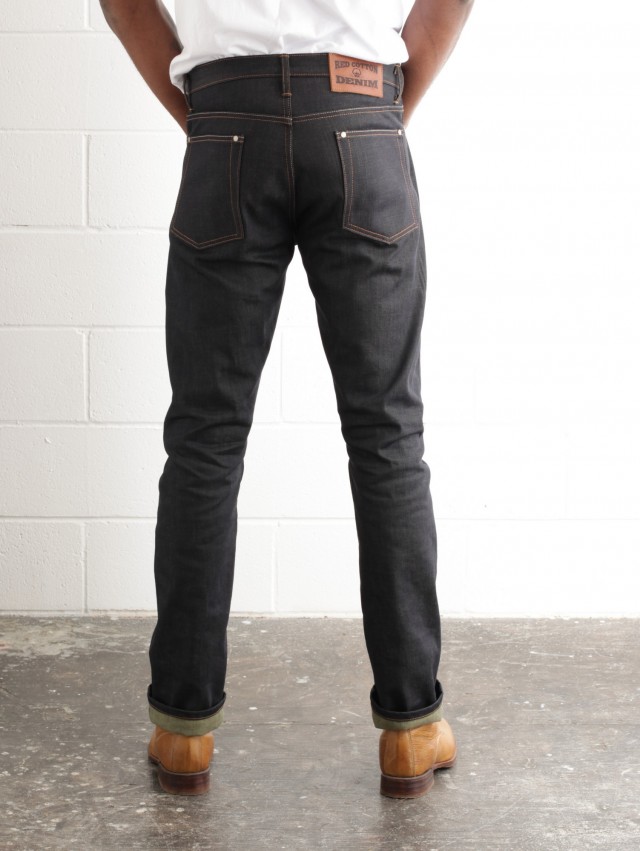 Love's vision is clear. He want to create a perfectly fitting piece of clothing that will evolve with the wearer day by day to eventually become their own.
He is truly invested in his craft. Through constant re-evaluation, he is continuously working to better the denim. Since the brand is new, it will be exciting to see how it grows and develops.
While Love is still tweaking the fit and experimenting with different denims, his initial vision holds true through the growth.