Going Old School: Flying Horse Off the Loom Jeans
A little while back, an e-mail came through giving us the lowdown on the latest release from Flying Horse Jeans, their "Off the Loom" Collector Raw Denim.
Now, I have to admit that I had not come across the brand before. But reading over the details I could feel there was something special here. I was determined to find out more, not only about the jeans but about the brand itself.
Flying Horse is the brainchild of David Rix and Sanjay Madan. We sat down for a chat with David; we found out that he really knows denim and the garment industry.
After studying at St Martin's and the Royal College of Art in London, David moved to the States and worked for Ralph Lauren and Abercrombie and Fitch. Working at such big labels served as the perfect crucible for David.
David's s first pair of jeans were Levi's 501's. He has a no wash policy for his current, expansive collection, and the notion that jean are "a garment for almost all occasions." It is only natural that he would indulge in a bit of history. He's made a pair of jeans the:
"old fashioned way."
The Off the Loom jeans really get my heart racing; they have what I love about jeans.
I am a fan of the simplest possible production process. Nothing superfluous should be included in the manufacture of the denim or the design and production of the jeans themselves. "Off the Loom" means exactly that.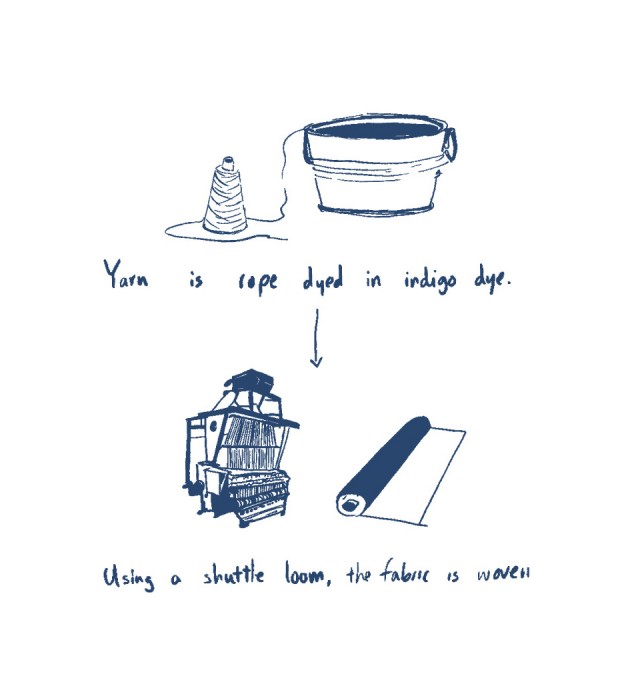 Once the denim is produced, it isn't augmented in any way. This means: no sanforization (they will shrink to fit) and that the fabric is not singed (passed over a flame to remove the hairiness). It is simply woven and then turned into jeans.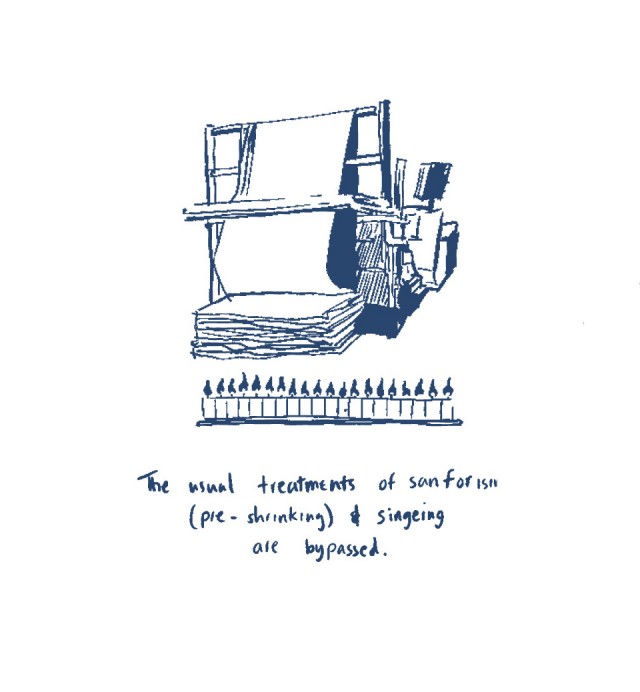 The cotton itself is long staple and ring spun for the best result. It is then rope dyed 12 times over giving a beautiful deep indigo. And of course its selvedge, woven on vintage shuttle looms. We wouldn't expect anything less.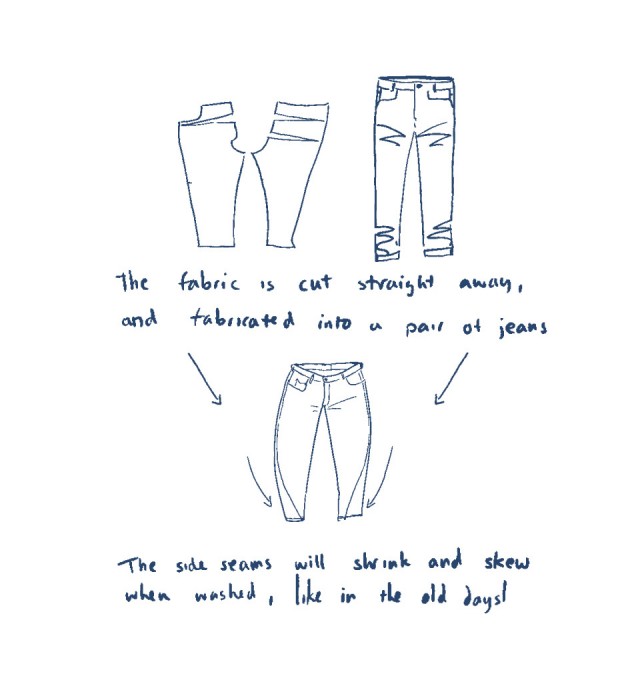 David freely admits that this is a jean for the denim enthusiast.
"They will shrink and the side seams will twist and skew, which denim lovers like us may like. With patience they will wear like no other and stay with you for life."
Inspired by South East Asia
The Off the Loom jeans are old school, however the Flying Horse brand itself comes at the premium denim market from a unique perspective. Flying Horse don't take their inspiration from the American denim culture. David sought to differentiate the brand by drawing on his travels in South East Asia.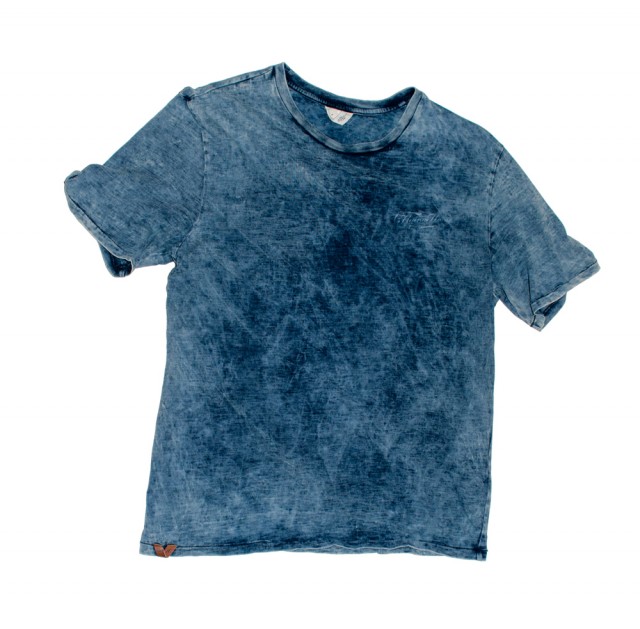 Without the need to adhere to the conventional wisdom, the garments they design and produce can be a little more free and easy in terms of materials and washes. Don't get me wrong, the materials are still great quality and ethical, they just stray from the conventional path.
A great example of this is the inclusion of hemp. On one hand hemp based fabric would seem to have a great deal in common with our beloved cotton based denim. It is strong and durable, apparently the most durable natural fabric. However, on the flip side hemp gets better with washing.
Its lustre and light reflective qualities are enhanced when washed and with use becomes finer and more luxurious. It wears in. Hemp also possesses excellent soil-release properties (gets rid of dirt) because it sheds a microscopic layer each time it is laundered. This eliminates soiling and exposes a fresh surface. All this means that Hemp thrives on regular use and washing without suffering fabric degradation.
It really seems that hemp is a truly fascinating fibre. As my colleague Guillaume noted in his article on sustainability within the denim industry, it is essential that we start looking into other types of natural fibre and not slavishly adhere to cotton.  It is an interesting development in the denim industry and we salute David for the pioneering spirit.
The Off the Loom jeans are produced in very limited numbers and available only at the Flying Horse store in London. You can also head over to their website or Facebook page for the latest news.