Rope Dye Is Sportswear International's "Website of the Month"
We don't like to brag, but we're very proud to announce that Rope Dye has been named "website of the month" by the renowned Sportswear International magazine.
It's always flattering to be recognised for the hard work we put into the site and we wanted to take this opportunity to send our acknowledgements for the nomination.
Some of you may be thinking, "Sportswear International, what the heck is that?" Well, only the biggest and possibly most influential fashion trade publication for almost four decades is what it is.
Sportswear International was founded in 1975 as a European trade show publication. The publication quickly became known for its insight into the emerging casual fashion and denim markets.
By the beginning of the 80s, a North American edition was launched. In 2002, the two editions were merged into the single publication it is today. Sportswear International brings its readers informed opinions and the latest news from the world's streets, catwalks fairs, and showrooms.
Senior Features Editor of Sportswear International, Maria Cristina Pavarini interviewed our Assistant Chief Editor, Matt Wilson to get some insights of what it is we do – and why we do it. Our hard working assistant chief editor explains:
"It was a change of scene to be the one being interviewed for once, but it was a great chance to vocalize what Rope Dye provides and what it means to us as a community of likeminded folks,"
Head over to the Sportswear International website to read the full interview.
This is what the latest print issue, no. 261, of the magazine looks like. You can browse the entire issue here.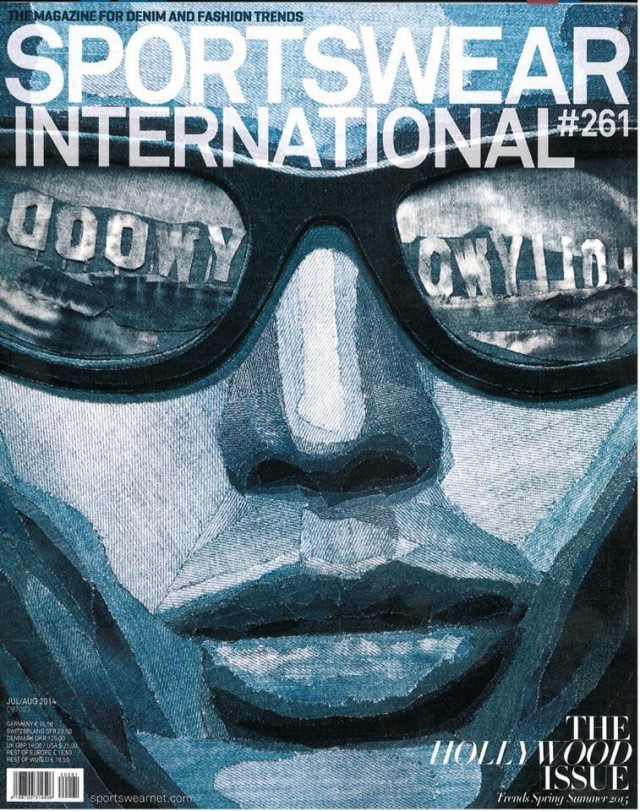 Don't forget to head over and read the entire interview with Matt at Sportswear International's website.