Two heavyweights in the Amsterdam denim scene, Denham the Jeanmaker and Tenue de Nîmes, have collaborated to bring us the "Double-Dutch Project."
The result is an discretely overall printed sweatshirt.
The collaboration uses Denham's J.V. Gusset sweatshirt as a base.
A versatile variation on a classic, the J.V. Gusset adds comfort, durability, and breathability by employing single-jersey gussets under the arms.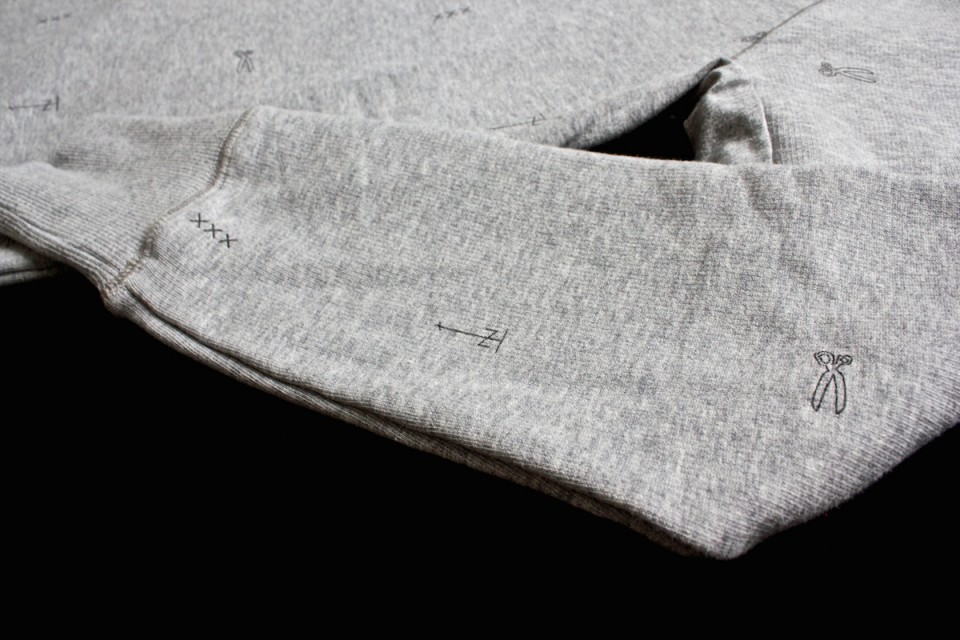 Drawing inspiration from monogram Japanese denim and chambray fabrics, they bring together the logos of their brands combined with a reference to their shared hometown.
The iconic Denham scissors and the Tenue de Nîmes "cross" are united with the coat of arms of the city that nurtured them in a subtle overall grid print. The look is as distinct as it is understated.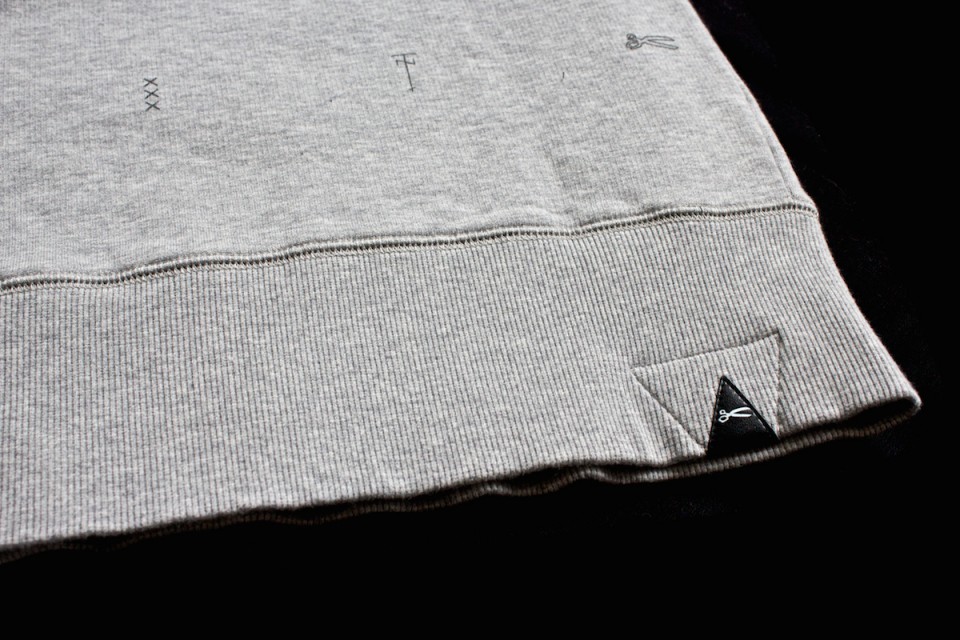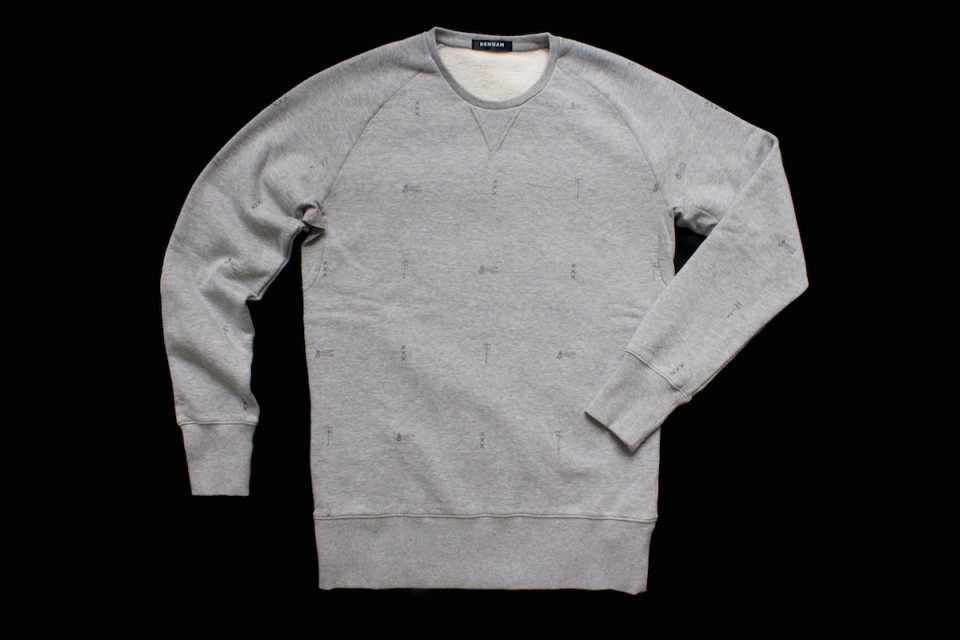 No doubt Amsterdam is fast becoming the hub for innovation in denim and associated products.
Jason Denham of Denham the Jeanmaker alongside Menno van Meurs and Rene Strolenberg of Tenue de Nîmes stand at the heart of this with their strong presence in the creative 9 Streets district of the city.
As Jason notes:
"The project represents a natural meeting-of-the-minds for us. We both set-up our operations in Amsterdam, which is fast becoming recognised as the important capital of European denim. Plus we've both been close neighbours in the city's 9 Streets creative district and it was high time we finally did something together."
The sweatshirts comes in both men's and women's fits. They're available online and through the Amsterdam locations of Tenue de Nîmes and Denham.