"Extra, Extra! Read all about it in the Red Wing Post!"
During the Berlin Fashion Week this July, the Red Wing Shoe store in Berlin celebrated the release of two new products from the good ol' Red Wing Heritage.
The first new release was the Munson Ranger; a Japanese special that has now landed in Europe in small quantities. The second release was the Red Wing Post.
Naturally our team was there to celebrate and Mr. Ouwe Paparazzi, aka Michael van Hal, had brought his camera to catch a glimpse of the action.
The "Red Wing Post" is an collaborative initiative from all the Red Wing Shoe Stores in Europe
The first edition honours the pioneers; people who work with their hands and hearts. We also get an in-depth look at the history of Red Wing Shoe Company with a focus on product, craftsmanship, and a feature following the footsteps of the founding father, Charles Beckman.
We don't want to spoil too much of the content, but one thing is for sure, this Red Wing Post is worth the visit to one of the European stores.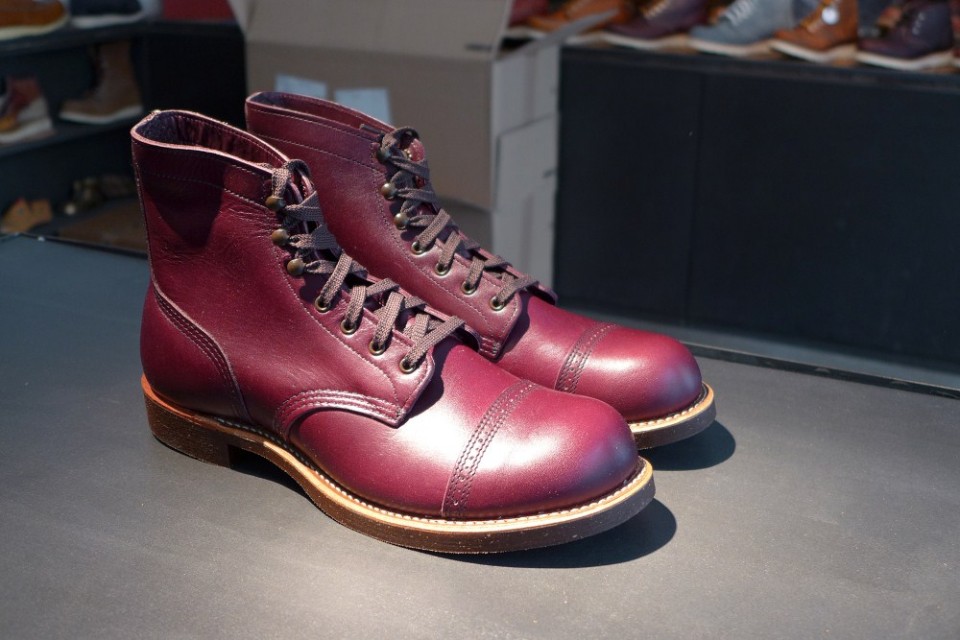 Another reason to visit the store is the Munson Ranger, which we've already presented in thorough detail in a full review.
The boot was released  in Japan and Asia a few months ago. Now the European Red Wing fans have been spoiled with this special release as well.
In addition to the Berlin release, the Red Wing Post has seen official releases in the London and Frankfurt stores earlier this month. On July 24th it will be released at the store in Amsterdam as well.
The Munson Rangers are available (while stocks last) at the European Red Wing Shoe stores, both in-store and online.
A special thank you goes to Kay Knipschild and his team for having us over, and to Red Wing Heritage for releasing these two great products.
Photography: Michael van Hal.