These Nudie Jeans Got a Dutchman Hooked on Raw Denim
30-year-old Dutchman Jarno Sikken has always been into classic five-pocket jeans. Four years ago he discovered raw denim and its fading potential at his favorite local denim store Ebb18. He was introduced to Nudie and the thought of creating his own personal fades was a winning sales pitch, so he ended up buying his first pair of raw denim jeans; this Grim Tim.
Jarno has soaked his Grim Tims three times, washed them four times – the first wash was after 14 months – and they've been repaired around ten times. The subtle repairs have been done by Mister Handy Denim Repair, who've darned the rips – mostly around the crotch area – on a vintage sewing machine. The jeans have now been retired and Jarno wears them only to festivals and on special occasions.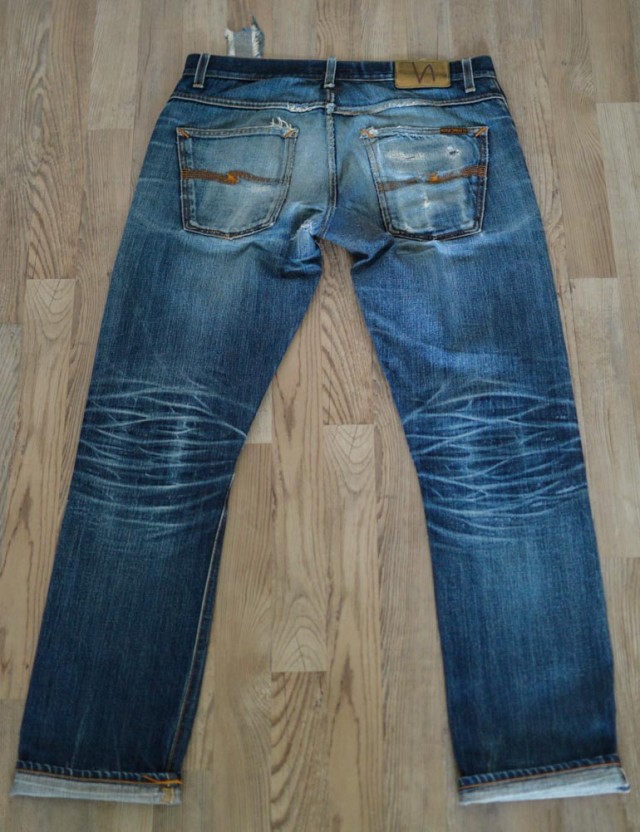 "I really like the process of wearing raw jeans. I have an office job so to get some decent fades I take them everywhere I go. After a year I had to give my Grim Tims their first wash because they were dirty from backpacking through Indonesia."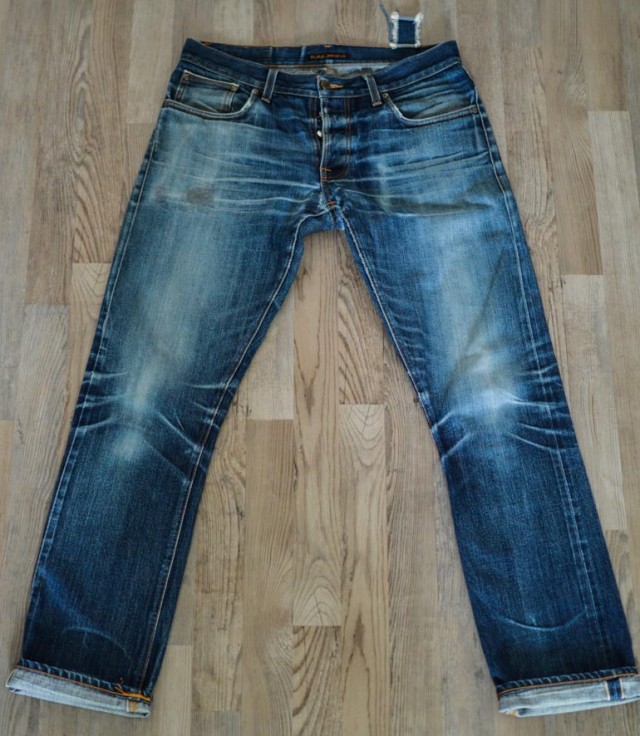 The Grim Tim is one of Nudie's most popular fits; it's also the slimmest fit you can get with their special non-stretch 13.5 oz. Kaihara denim with the orange selvedge ID.
Jarno likes to try out different types of denim and fits. His current rotation includes a pair of RRL Low Straight made from a 16 oz. Cone Mills denim and his first unsanforized jean, a Flat Head 1001. But because it was the Nudies that got him into raw denim they'll always be his favorite, he argues.
Like so many fellow denimheads, Jarno like trawling through blogs and forums – especially to get tips about cool denim stores to visit around the world. He also has his own blog; Denim Icons, which is a big photo archive of icons wearing denim. Have a look for yourself.
If you have a pair of jeans with a story worth sharing then drop us a few lines and some pictures. Send an email to [email protected].