Ink and Cowhide: Customising a Red Wing 877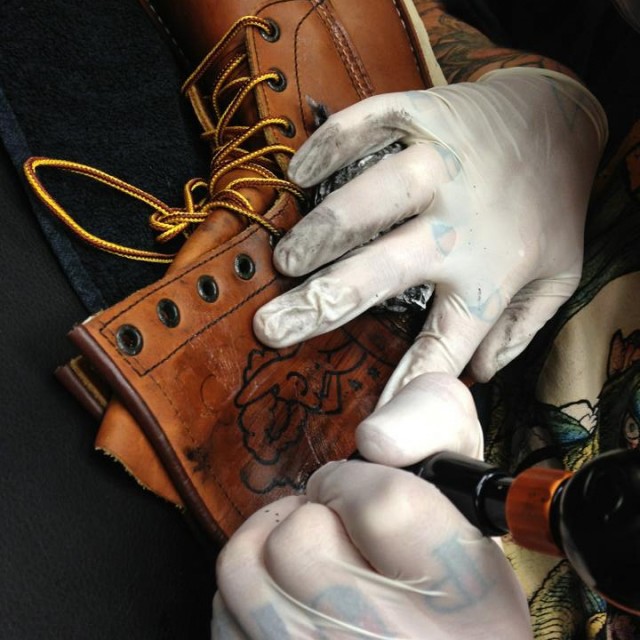 It's no secret that we at Rope Dye like to honour the originals, be it brands or single items. Jumping on the bandwagon of inking up Red Wings and to celebrate the recently re-introduced Oro Legacy leather for the 877 and the 875, we gave Siggy of Mik's Tattoo in Copenhagen free hands to decorate this pair of "old" 877s. This is what he came up with.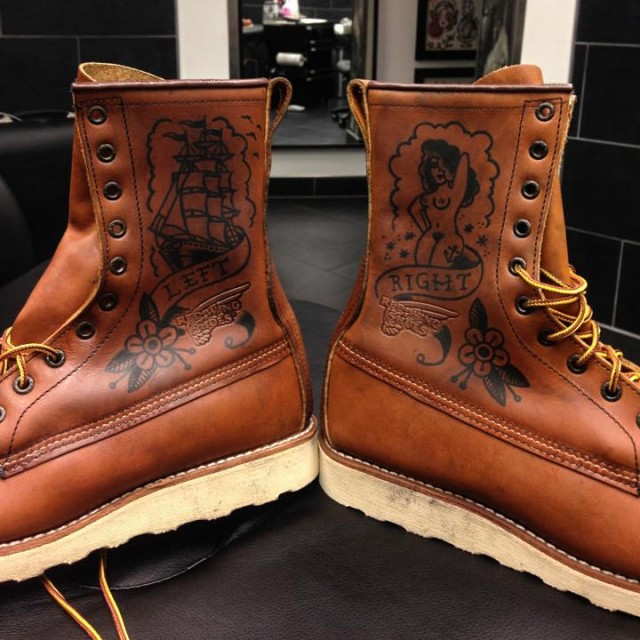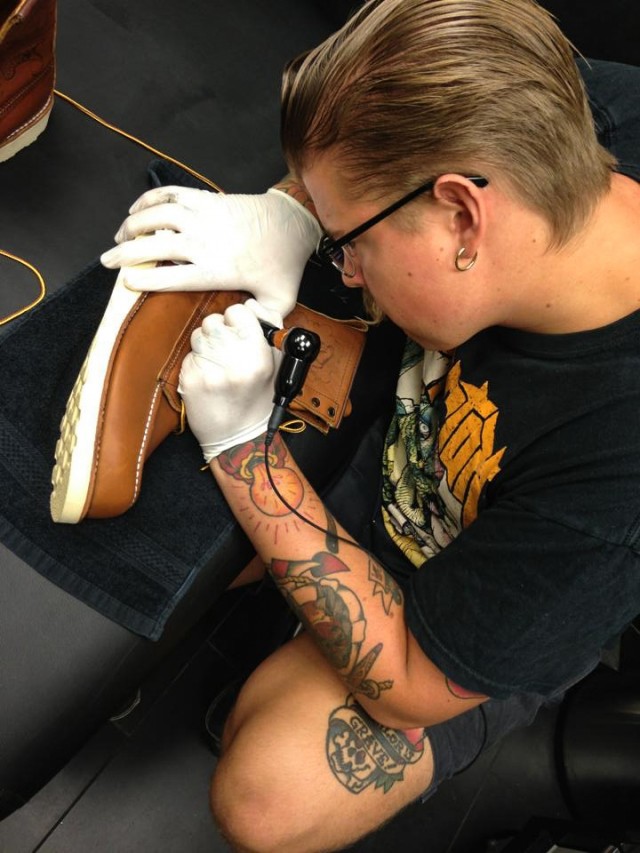 "It was a very fun project to be part of, indeed," Siggy responded when asked what it was like working on leather. "The leather took in the colour very well, it was actually more similar to tattooing skin than expected. One thing that I discovered was that the possibility for blowouts came very easily! The lines became thicker than they would on human skin with the same needle. Still pretty smooth lines though. Excited to see how well the colour will hold."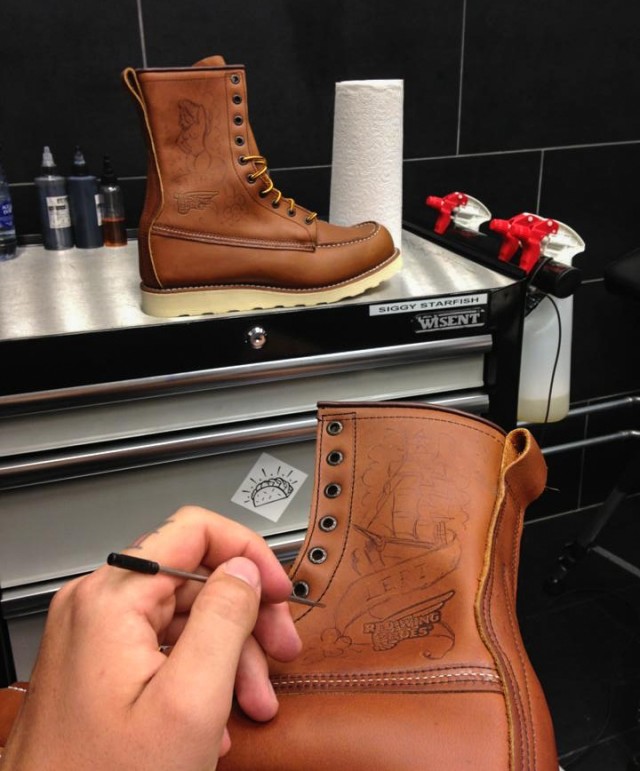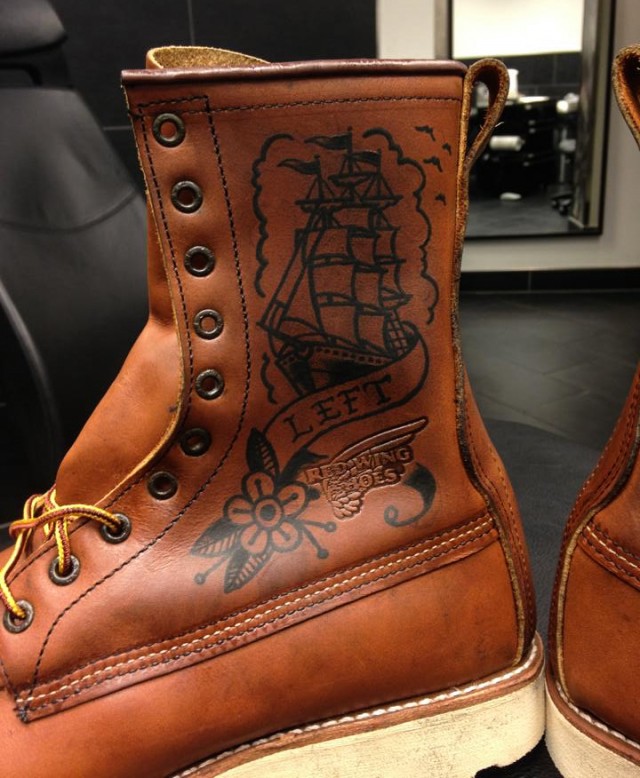 The 877 was first introduced in 1952 and it quickly became a huge success. Over the decades the leather and the details of the boot have changed; this fall the Heritage division takes the boot back to its original 1952-appearence with the new Oro Legacy leather, sourced from Red Wing's own S.B. Foot Tanning, the removal of the Red Wing logo, and clean eyelets without branding. The boots will of course still be made in the US with the Goodyear welted construction, the white Traction Tred sole and the Puritan triple stitched quality, just as they are supposed to be!
Read more about the new 877 here.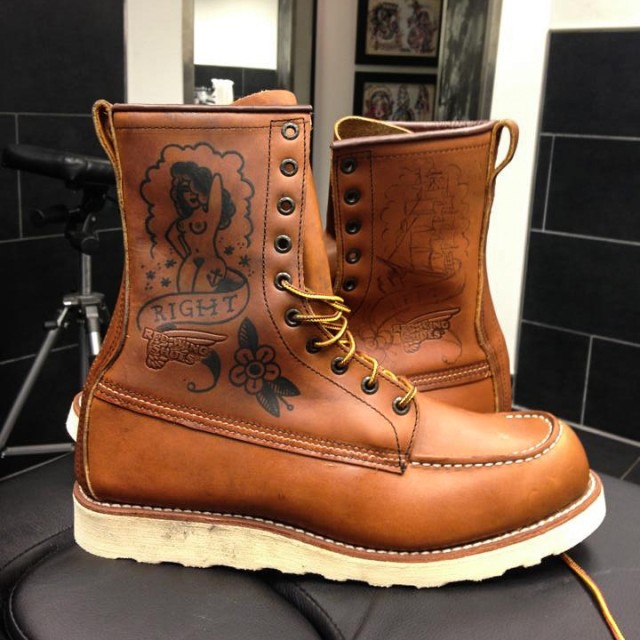 You can follow Siggy on Instagram @siggystarfishtattoo.
Update September 5, 2013:
Siggy didn't feel he was quite finished with the boots yet, so he inked them up some more.