When you first enter Joe's Garage, Seoul's newest premium denim store, you're greeted with 1950s American music; a welcome change from the pop music that blares on the streets of Seoul at all hours of both day and night. The owner "Joe" is quick to offer you a coffee, a gin and tonic, or a rum and coke. As hot as Seoul is in the summer, it's an offer you probably won't refuse.
I recently had the pleasure of sitting down with Joe, who's birth certificate says Cho Sung-Woong. I wanted to ask about his vision and goals for setting up a shop in Seoul that stocks Japanese brands unfamiliar to locals and offers Union Special hemming service. Even though I don't speak Korean, Joe was kind enough to answer my questions in his third language, English.
A Korean Who Learned to Love Americana by the Japanese
Joe's Garage is located in the heart of Hongdae, one of Seoul's trendiest districts. Hongdae is located adjacent to Seoul's premier art university and is known for its freethinking, quirky vibe. Joe's store is catering to the growing premium denim market in South Korea.
"I was initially studying International Trade in Korea, but I felt like I wasn't being true to myself, so I decided to change course and I moved to Japan."
Joe is a bit of an anomaly in Korea. Historically, tensions between Japan and Korea have been high. Joe is unique in this relation. Not only does he speak Japanese, he also moves easily between Japanese and Korean cultures, respecting both. He moved to Japan to study fashion and was quickly introduced to vintage clothing. A friend of his turned him on to the booming vintage clothing culture in Japan. As a result, his style slowly began to evolve.
"I'm not sure that I have one particular style. I know that I am drawn to 1950s American casual style and I also enjoy WWII military clothing."
Joe says his biggest fashion influences are Hiroshi Okamoto of Toy's McCoy and Masahiro Shimura of Pherrow's. He respects their dedication to quality and desire to make clothing they enjoy.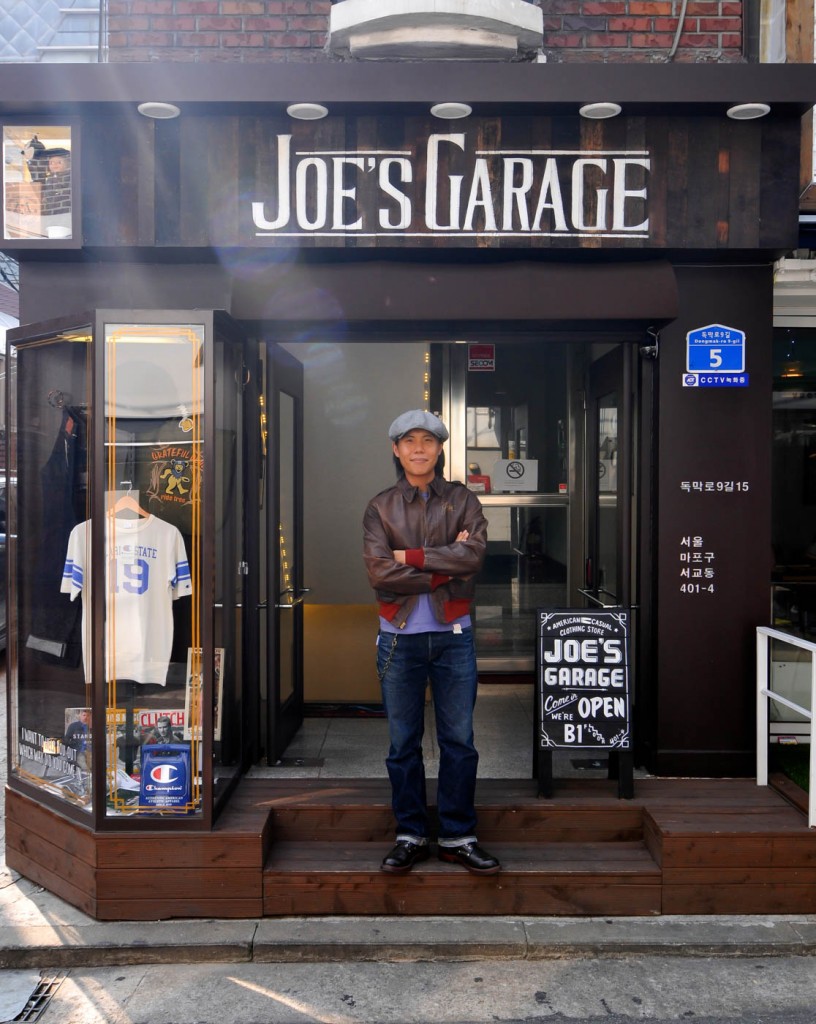 Introducing Japanese Shopping Culture to Koreans
His time spent in Japan has giving Joe an understanding of the differences between the Japanese and Korean shopping cultures. Joe explains that more and more Koreans are being drawn towards quality garments, and he is willing to take the time with his customers to introduce each product in the store. He clearly realizes that each person is different and they absorb new information differently. It's also important to him to not overwhelm his customers with too much information; he consciously only gives as much knowledge as they are willing to accept.
Denim brands that only care about style and color are popular in mainstream Korean consumer culture. However, Joe hopes that consumers will become familiar with and discover brands that also care about materials and craftsmanship. It's those consumers looking to move on to higher quality goods that he is targeting.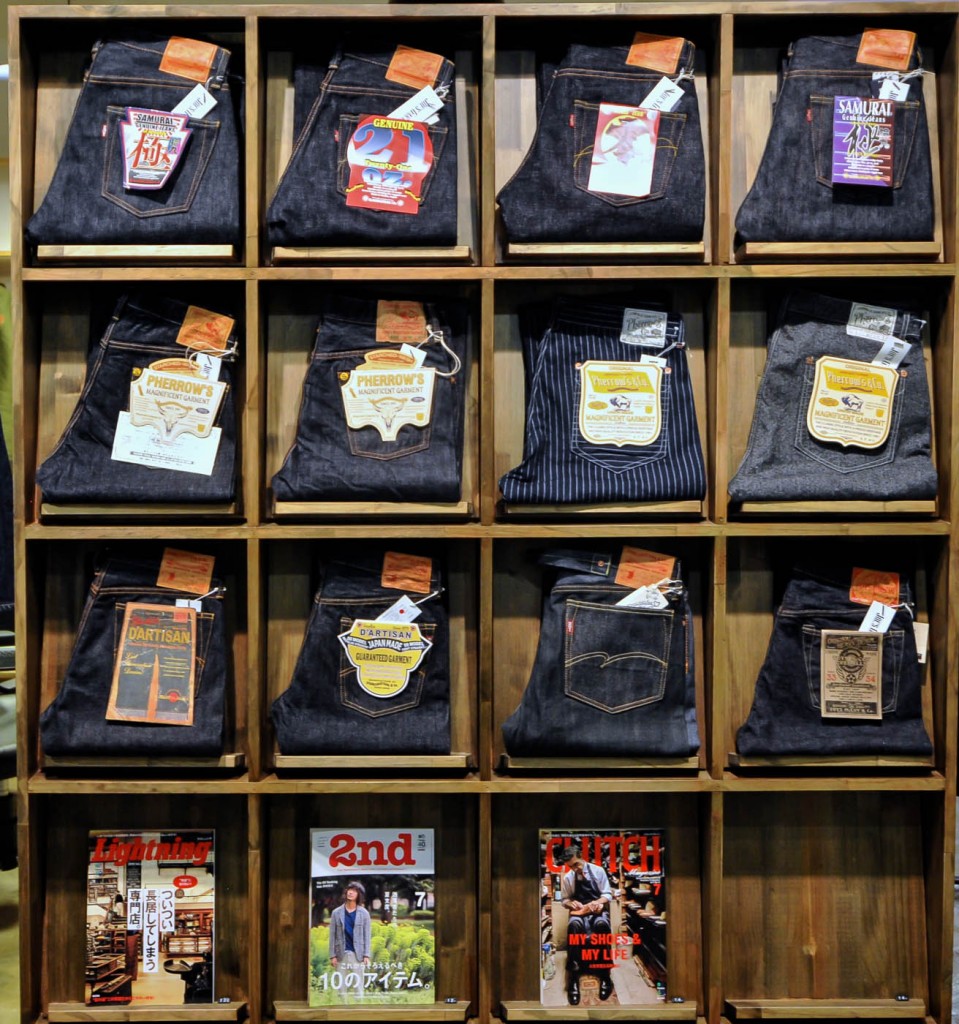 Before opening the brick and mortar location on July 5th, Joe first set up a website a year ago to test the waters. The shop carries Toy's McCoy, Champion, Studio D'Artisan, Pherrow's, Samurai Jeans, Filson, Brady, Rocky Mountain Featherbed, First Arrows, and select items from a Korean leather goods company called Diafvine. It's also the only store in Korea I've found that carries the Japanese magazines Clutch, Lightning, and 2nd.
The crown jewel of the shop is Joe's recently acquired 43200G Union Special chain stitch machine. If you think Union Specials are rare in your country, I can assure you they are almost impossible to find in South Korea.
Joe is extremely knowledgeable about denim and workwear and is eager to spend time chatting with his customers.
Joe's Garage can be found at 401-4, Seogyo-dong, Mapo-gu, Seoul and customers can reach him at 02-334-6600. You can also visit his website for more information, through which Joe will be serving his international customers.