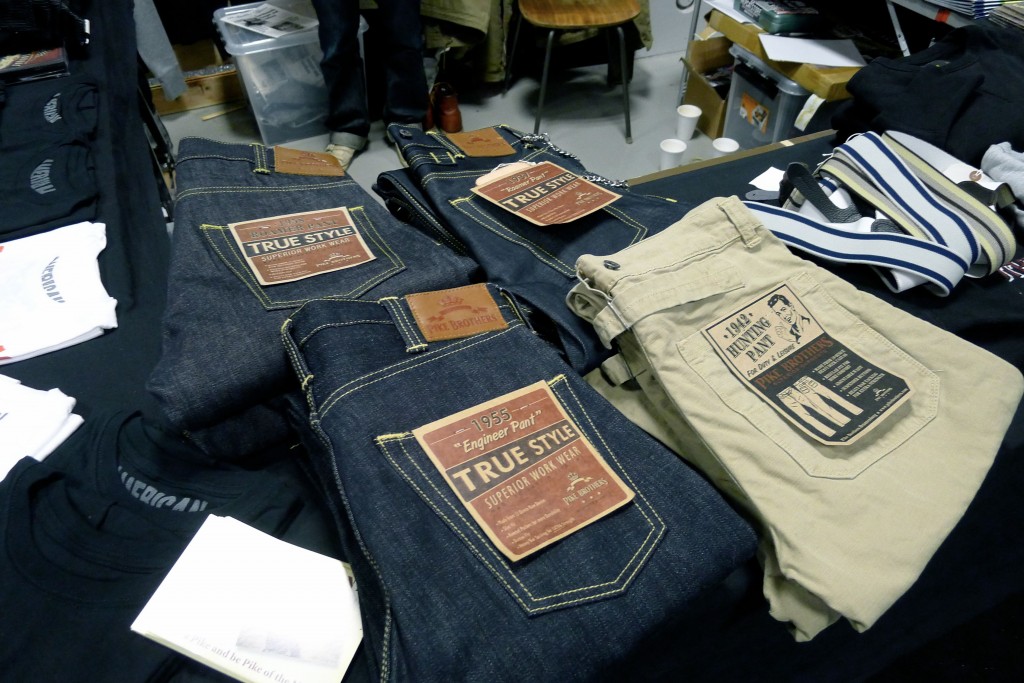 What would a rockabilly look like without denim jeans? Definitely not the same and in between all the clichés are Pike Brothers; an honest and genuine brand, living and breathing true lifestyle every day and dedicated to workwear, as it was made when grandpa was a boy.
Back in the 1930s the brothers George and Joseph Pike had a small and exclusive tailoring shop on the Portobello Road in London. Today, their crafts and name live on with German-based Pike Brothers. Real work trousers made of beautiful selvage denim, inspired by the military and workwear wardrobe from the 30s up to the 50s. It still smells a bit of gunpowder sludge, diesel fuel and rockabilly sweat.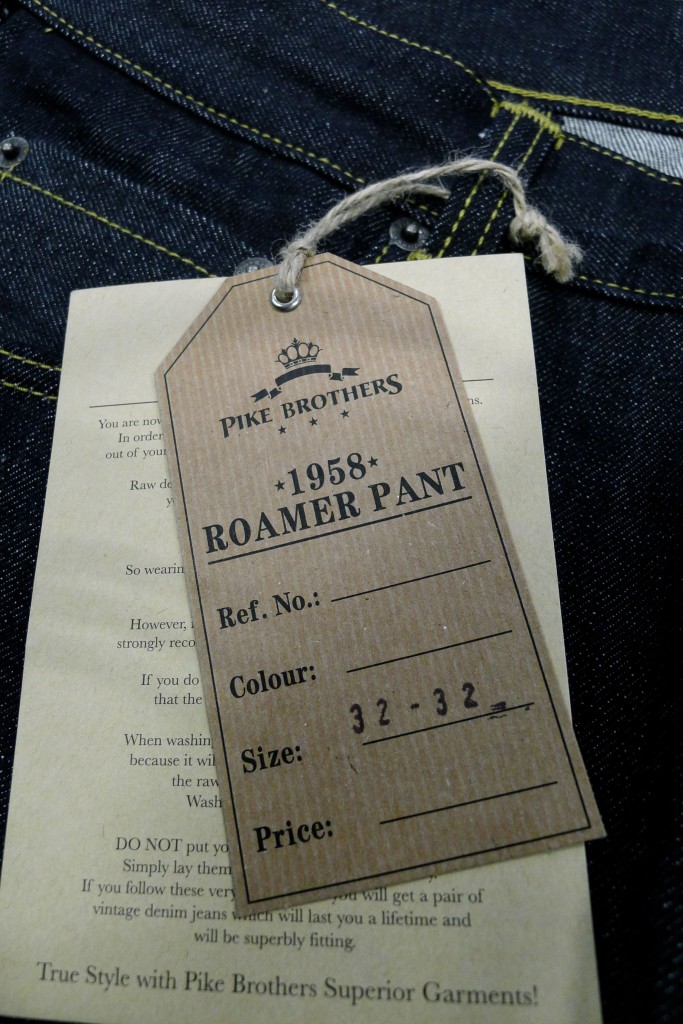 1958 Roamer Pant, new model of autumn/winter 2011.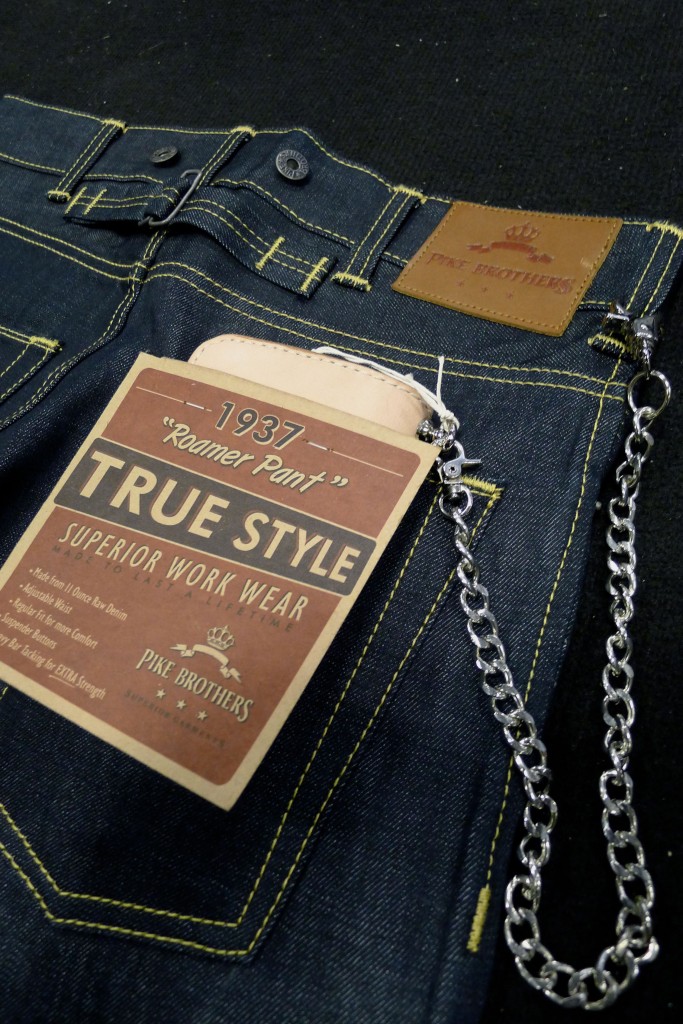 1937 Roamer Pant.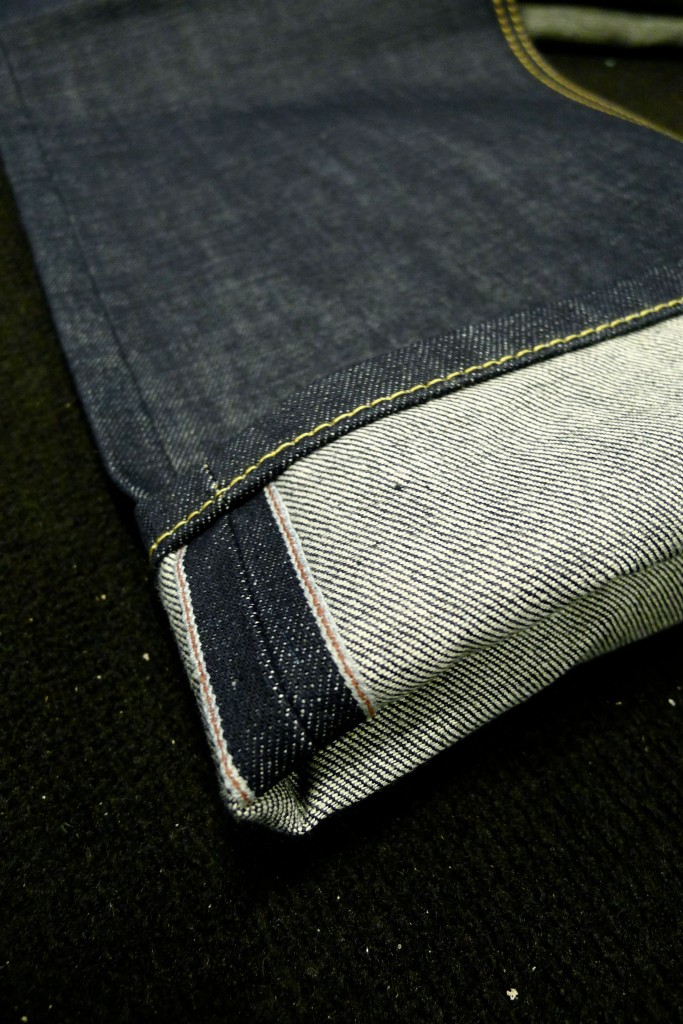 As I confessed, I would have liked a chain stitch instead of a lock stitch at the hem.But that's just my personal opinion. You can read more about the discussion here.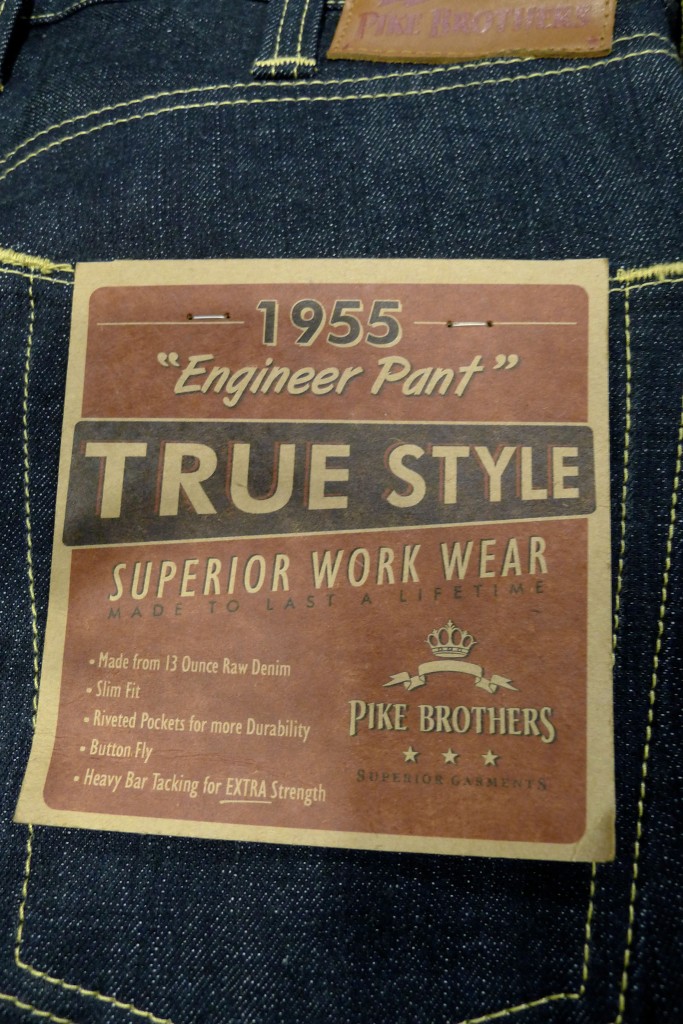 1955 Engineer Pant.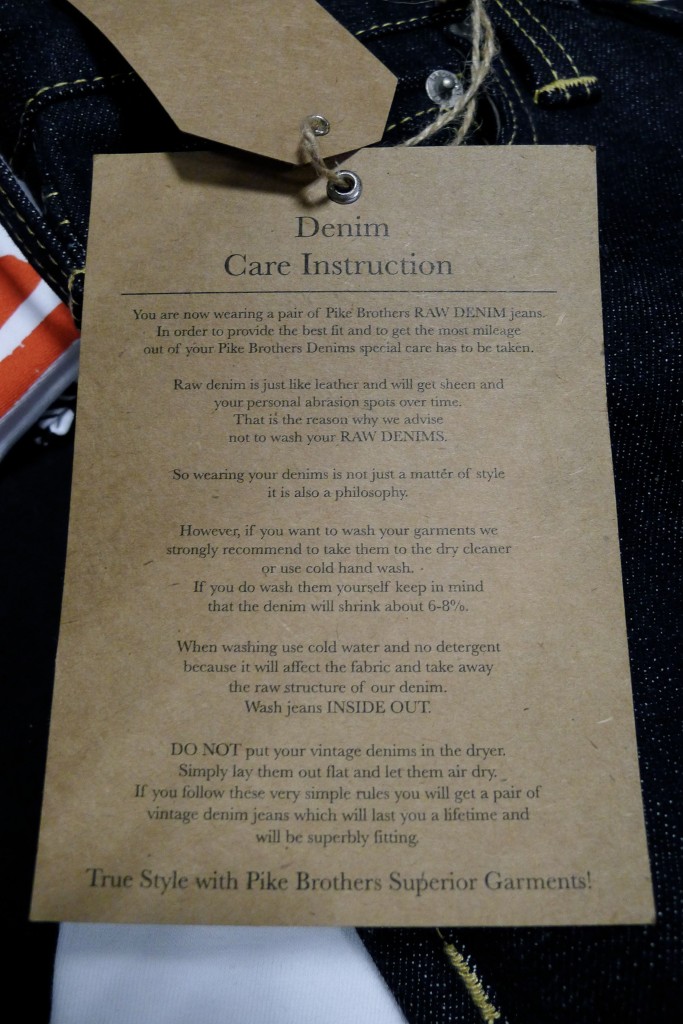 Henceforth, all jeans will be delivered with the so-called "wash log" on the inside of the pocket bag, which makes it easy to keep track of how many times the jeans are washed your jeans. Apparently, the good people behind Pike Brothers not expect their customers to wash very often, as evidenced by number washes that it is possible to account for.