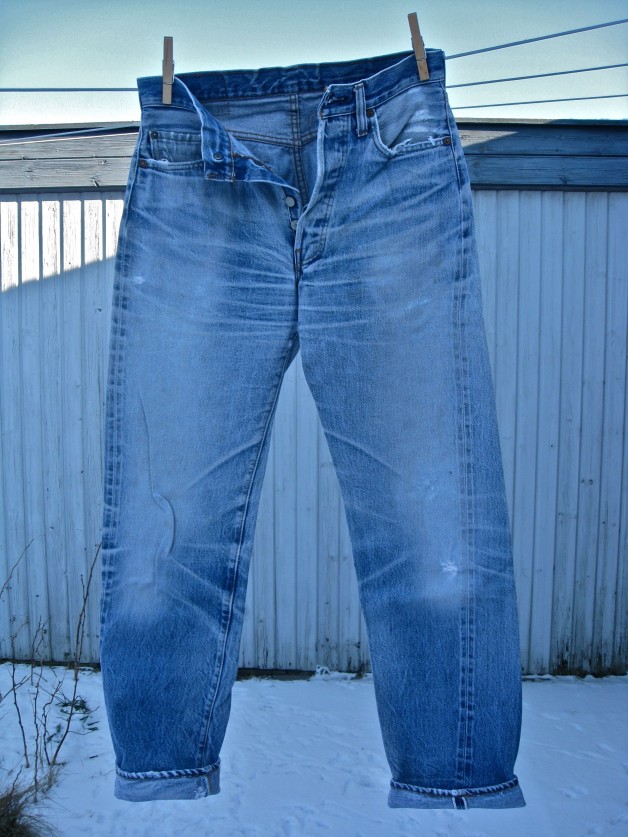 Some things are worth preserving. Like your old Levi's shrink-to-fits from the 80s that you've worn in from completely dry yourself. That's what René Hagemann has done, and now the jeans are in the race for at brand new pair from Meadow. But actually, René kept more than one pair in his closet.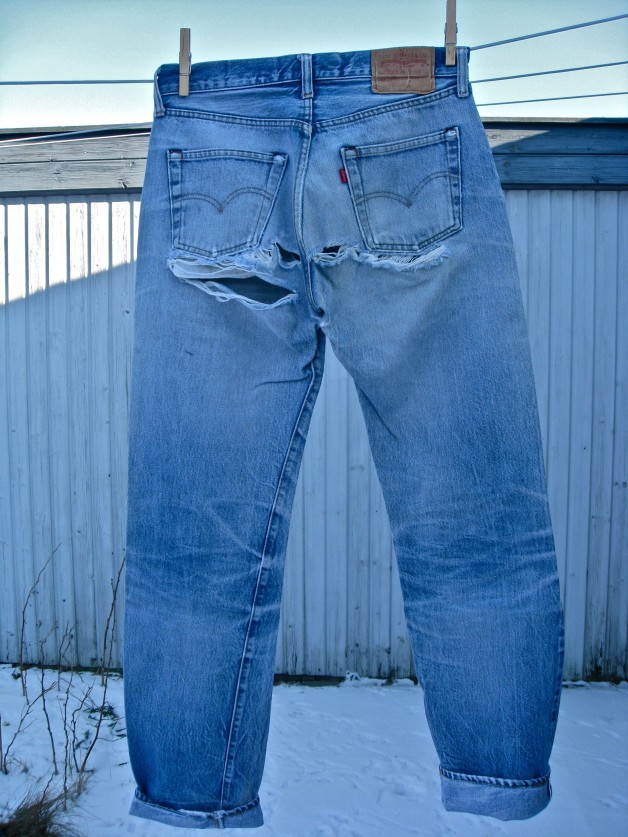 In doubt about which one he should choose to compete in the competition, René send me photos of a total of six pairs of jeans. I picked out the one above, but now that I have the chance I want to show you the rest of his treasures. Please bear in mind that all the jeans below are not competing, but only included as a showcase of magnificent denim. But actually, René's collection is missing his shrink-to-fits from the late 70s, which he got from his parents shop back when he was a teenager.
This is a pair of Levi's Vintage Clothing 1947 501: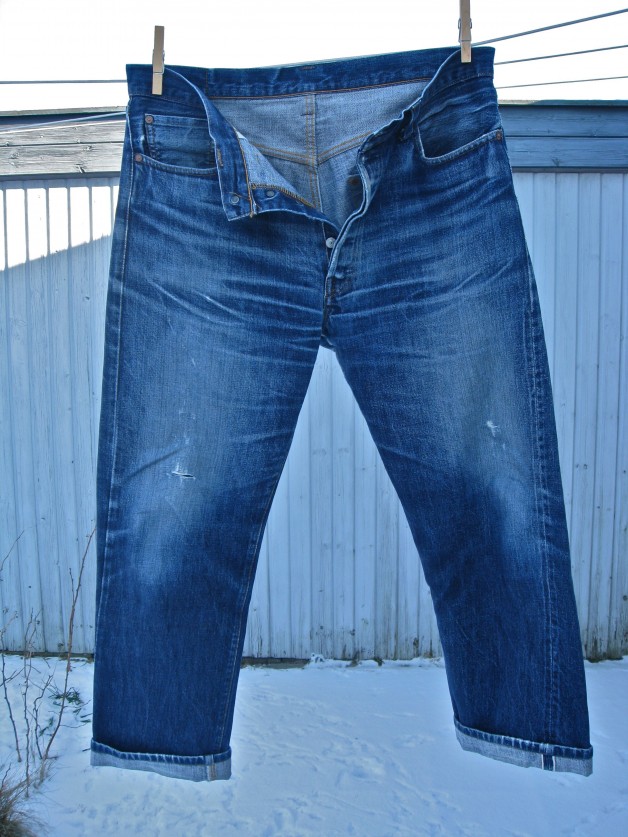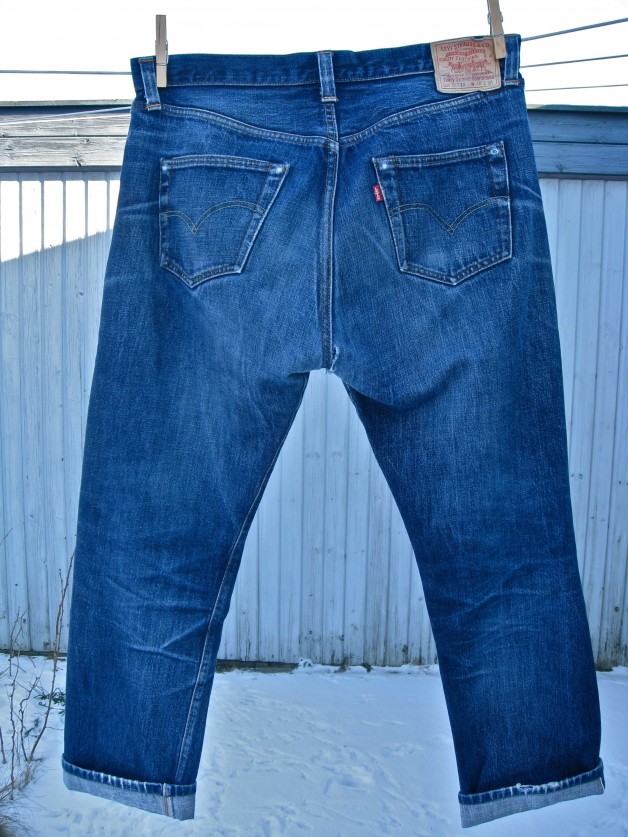 Another pair of 1947s: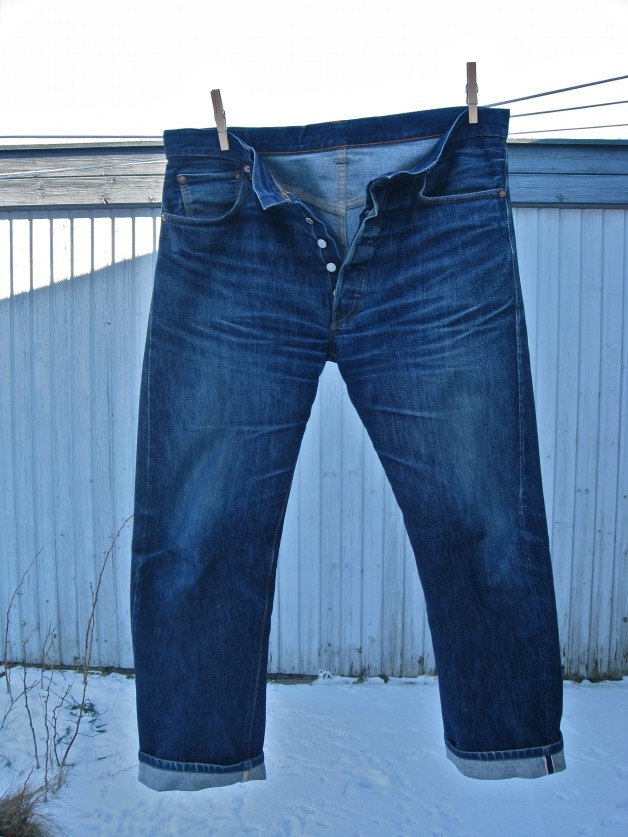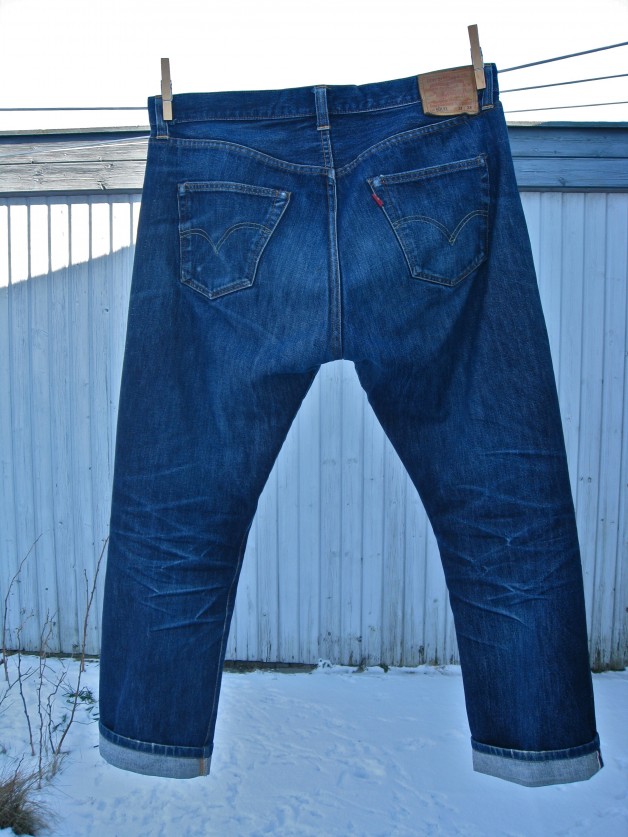 All the jeans below are original Levi's shrink-to-fit that have been worn and shrunk in from dry.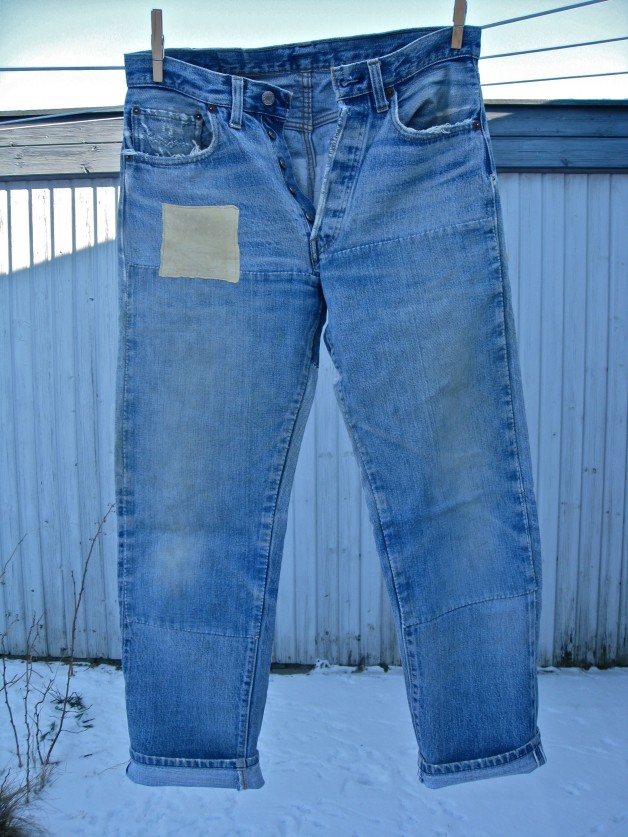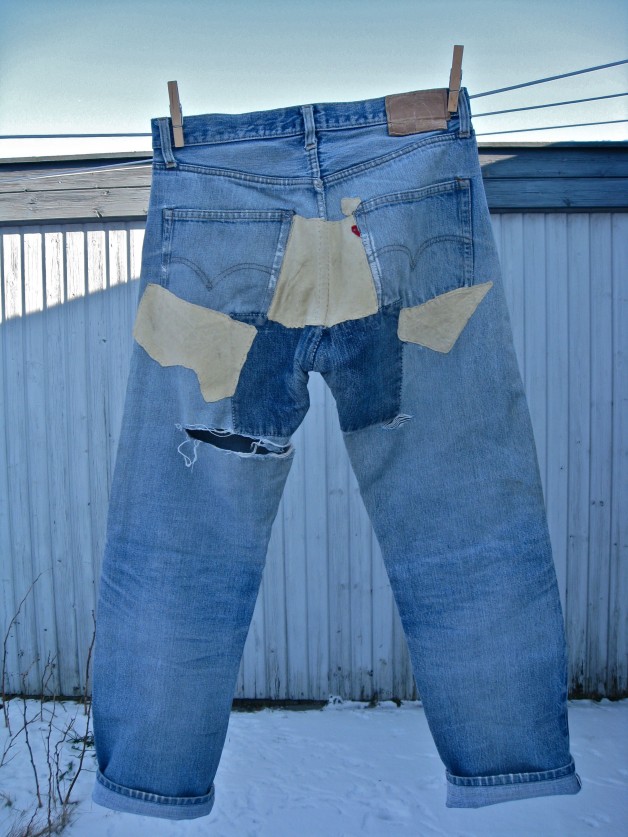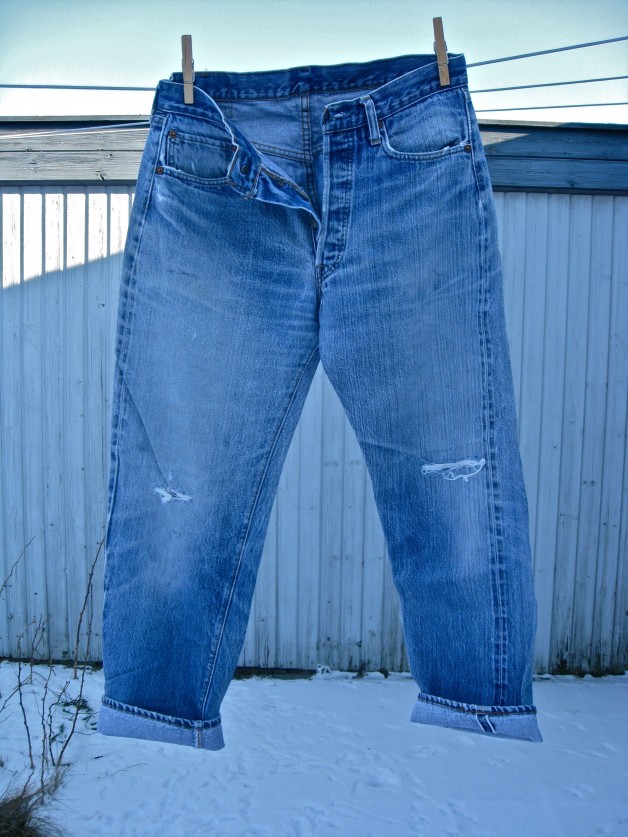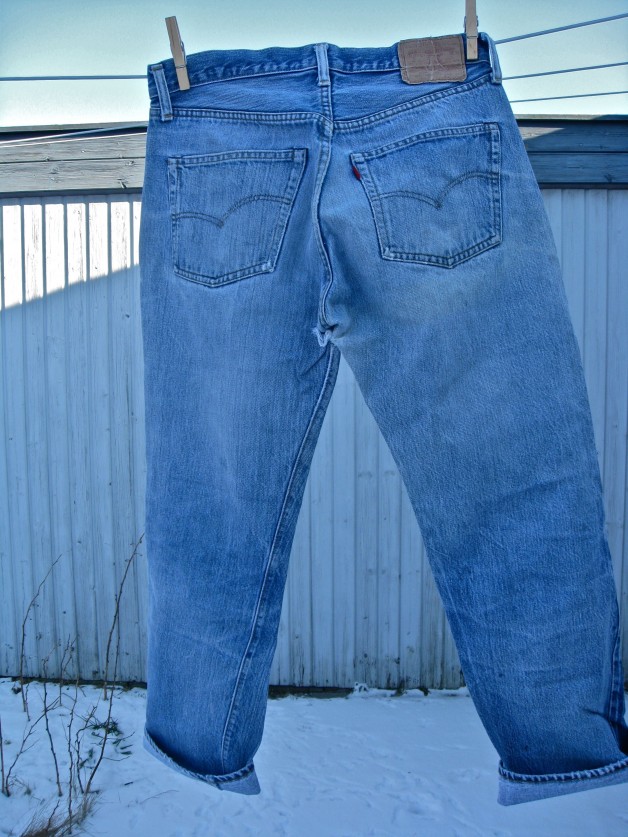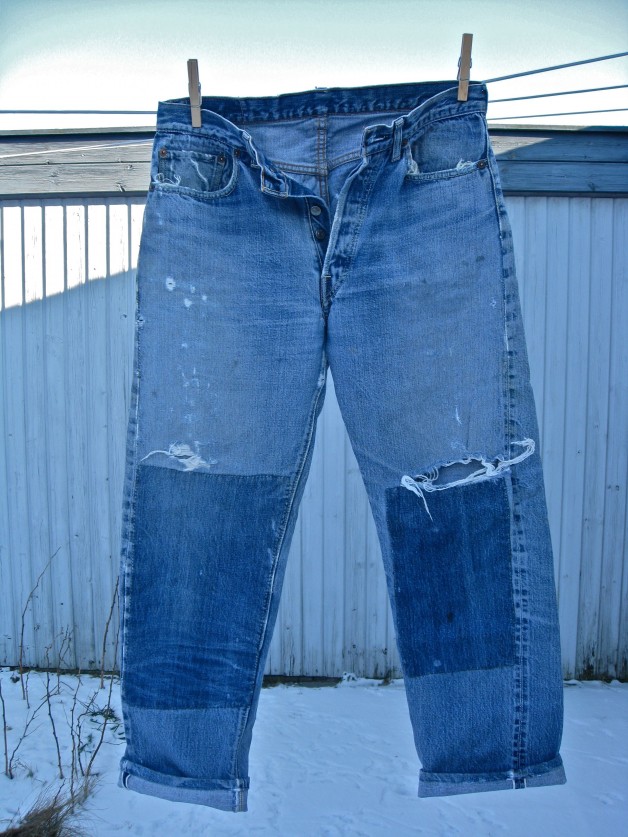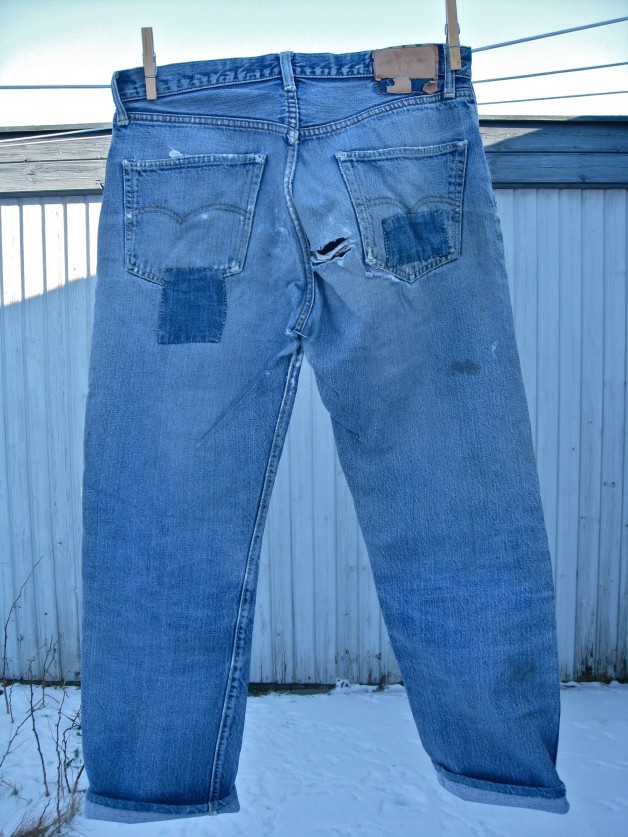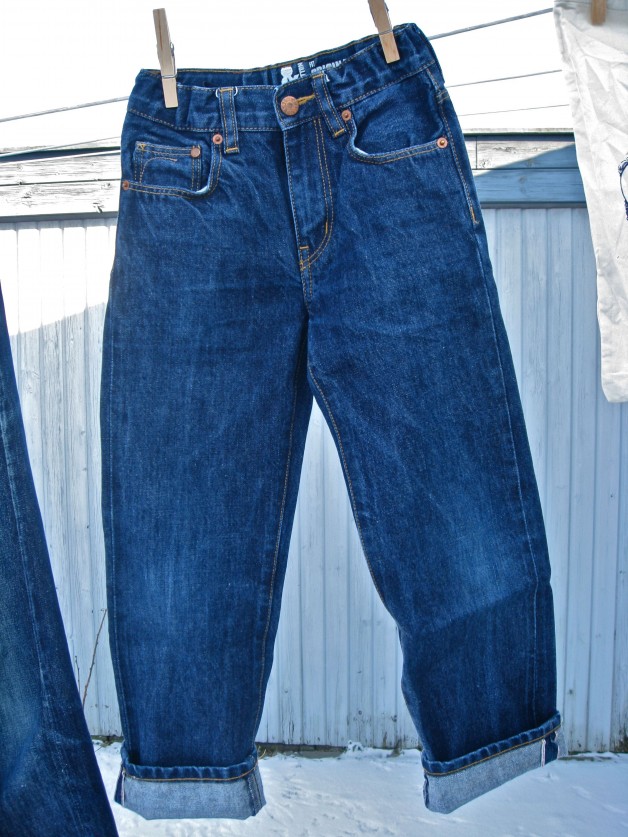 René even got his kid to wear selvage jeans. These are from H&M and they've only been used as "dress up", hence the subtle wear.