Every fashion week always brings its share of surprises. Last time, one of these surprises was Han Kjøbenhavn opening a flagship store in Vognmagergade in central Copenhagen. Han Kjøbenhavn started in 2008 making glasses and since then they have added clothing to the collection. Han has become quite established in both Denmark and outside the boarders. Loaded with a great amount of confidence and a solid base of regular costumers, the people behind the scenes felt it was time for their own store. I paid it a visit, and what an experience!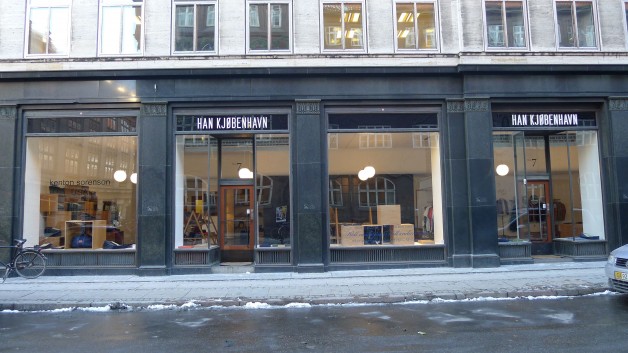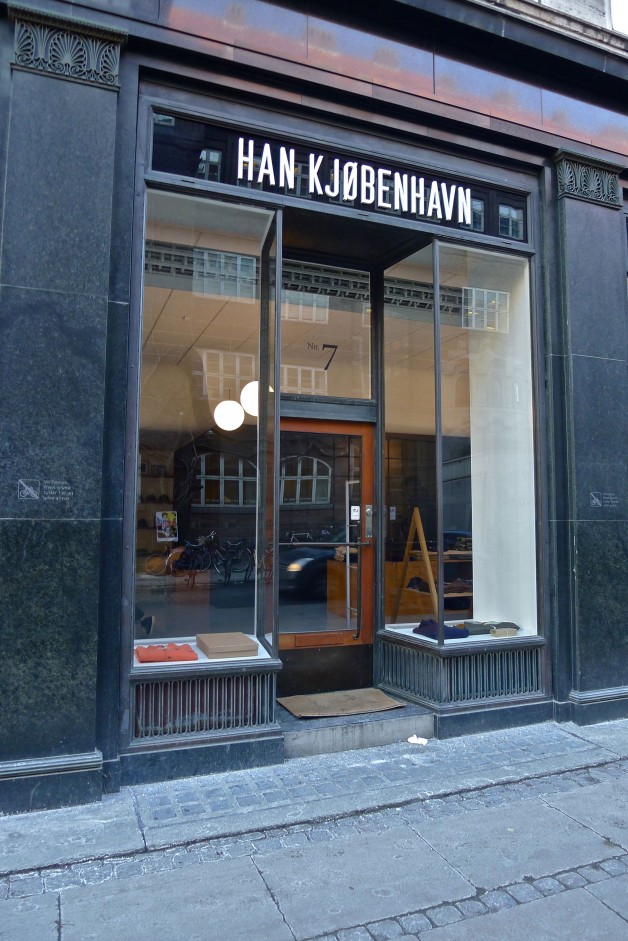 The first thing that meets you is an inviting facade with big windows luring you into what turns out to be a little architectural pearl. You're in for more than just a room full of clothes; it's a journey through Scandinavian design and architecture. The room is big and airy and characterized by the nice furniture, the amazing floor – there's also a little bit for the artistic in the form of cool pictures and cheeky drawings.
Most of the furniture is designed by the people behind Han themselves and is specially made by local craftsmen.With its roots deep in Scandinavian design it's both pleasing to watch while it of course also serves a purpose. This combined with an excellent understanding of space and furnishing makes the room an experience in itself.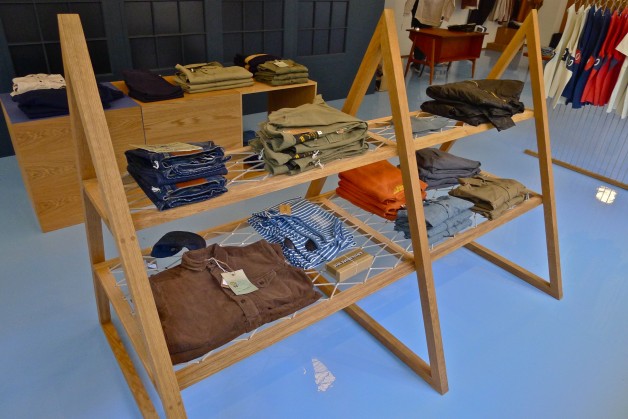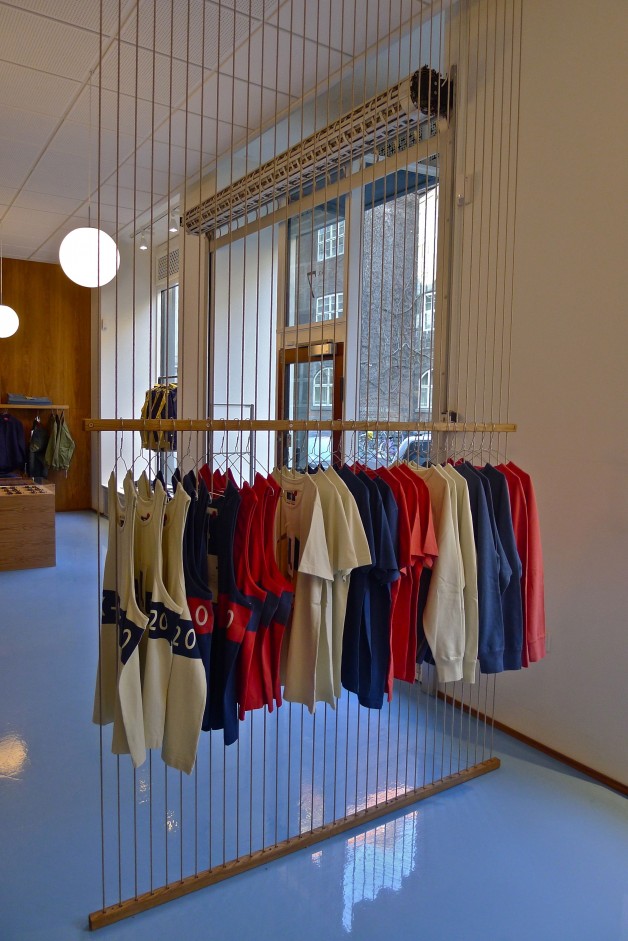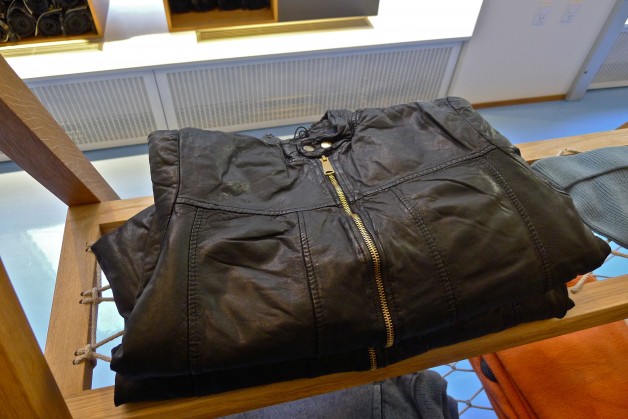 When Han Kjøbenhavn started designing clothes they drew their inspiration from Japanese and American work culture in the 50's form. Having gained more confidence over the years they're breaking the boundaries a bit and broadening their sources of inspiration. According to themselves, they design whatever they feel like as long as it's something they would wear themselves no matter if it were American, Japanese or a third culture that they call upon for inspiration. It's a sign of maturity and a belief that it is possible to be original in a fashion world that is more or less fully explored.
Danish culture has also always been a part of the identity of Han Kjøbenhavn and with their new collection it's ever more evident. The "Moped Jacket," (above) as opposed to the normal biker jacket, is available in tan suede and black leather and with this baby you can't go wrong. Han Kjøbenhavn's cool videos (the second released just recently) is bursting with the famed Danish "hygge" (cosiness) – Danish culture with allotment, mopeds, Danish open sandwiches, cooled pilsners, and shady nights at the tavern.
A consistent theme for the collection is also the color blue in all forms – this also includes the floor of the shop that has a neat sky blue color. Again, the correlation between the room and the clothing is just great and you can't have any doubt that it's a Scandinavian brand you're dealing with, which at the same time looks outwards and pays tribute to it's predecessors.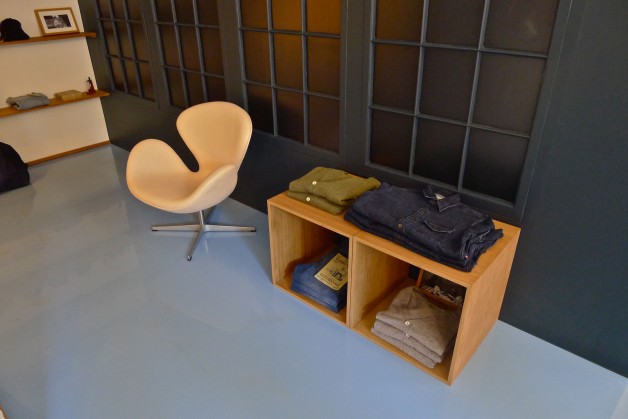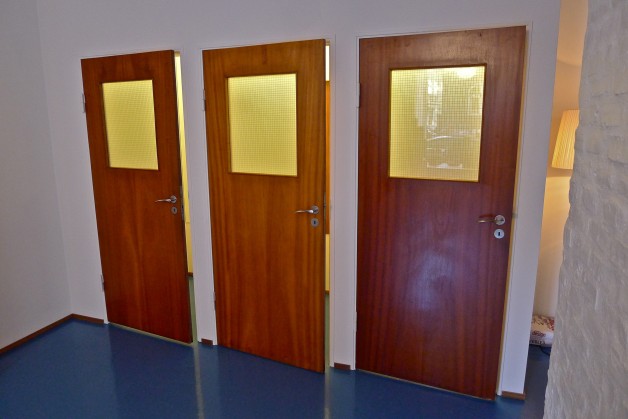 It may look like old phone booths, but it is actually the fitting rooms of the shop.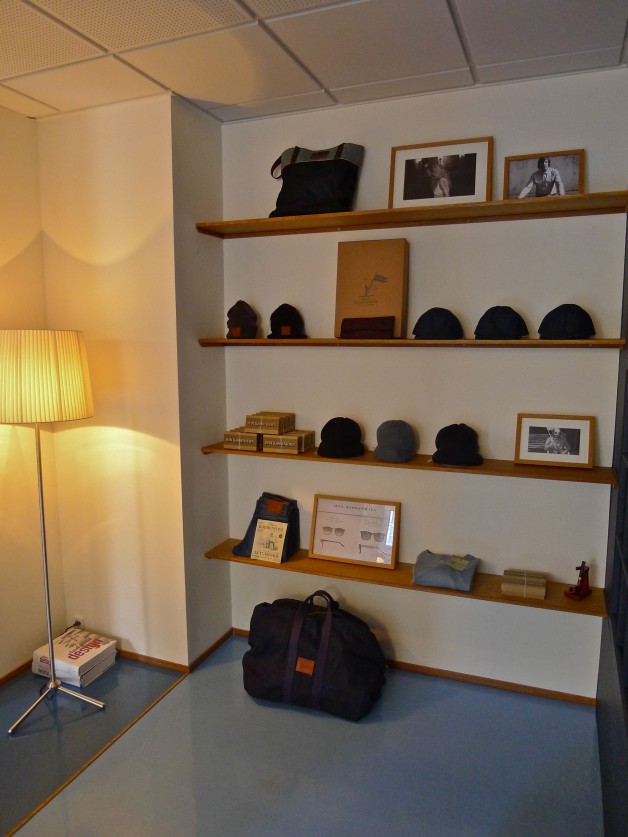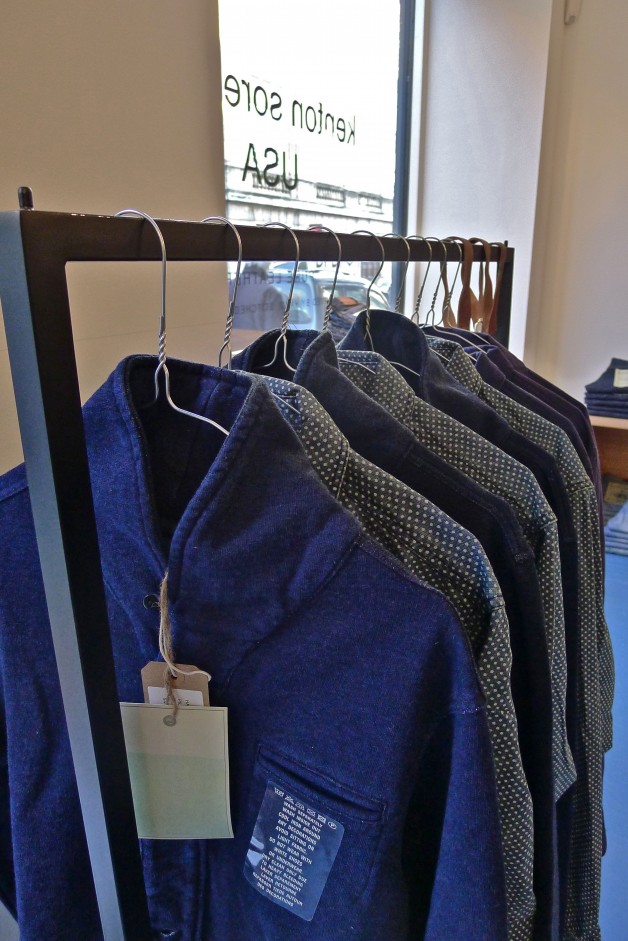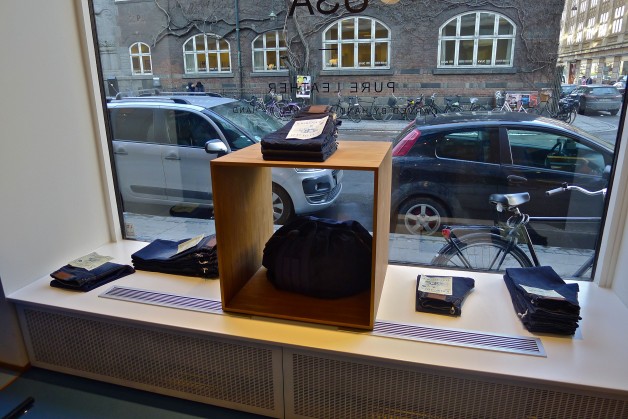 The idea with the decor is that where jeans stores normally tend to go with a dusty "cigar-case look," Han Kjøbenhavn wants to do it the Scandinavian way with a cleaner and simpler feel to it. No offense meant to other stores, the Han people just felt that this solution was more in line with their collection and the general feel around the brand.
I must admit, the task is fully successful. The room complements the collection outstandingly and vice versa. Architects have already been dropping by and you can bet on people coming in for nothing but the clothes – no matter what your intentions are, you're getting an experience out of paying the store a visit.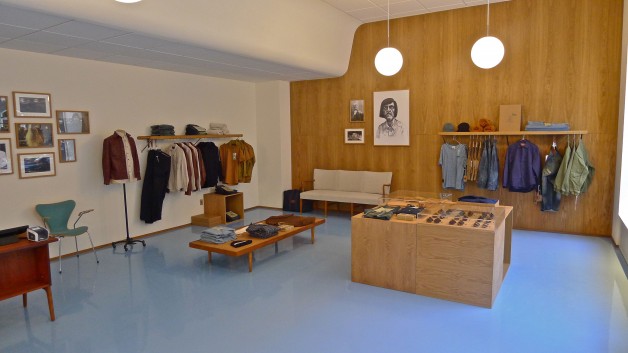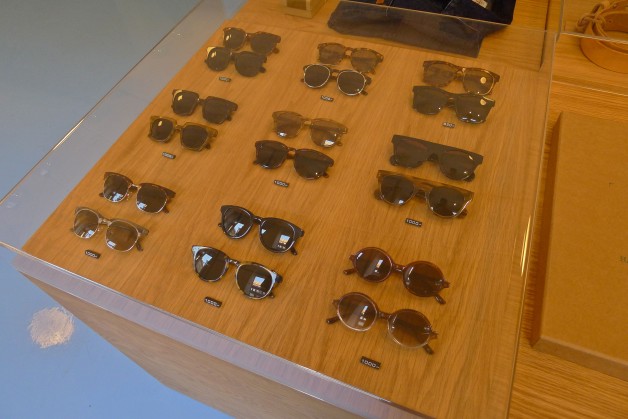 The clothing is nice. Very nice indeed. As mentioned above, Han Kjøbenhavn started out by making glasses, which of course still a focus point for the brand. There are several different models in various colors and there's also an array of different lens colors – also clear glass. The design is timeless and they're suitable for both he and she. It's spot on and with springtime coming closer, these sunglasses should be kept in mind when looking for a new pair of shades.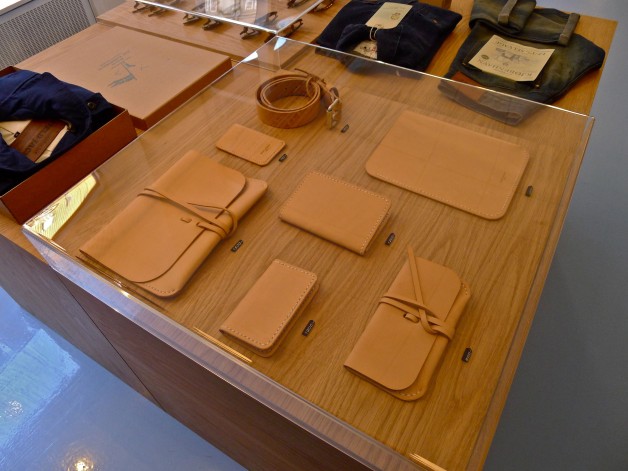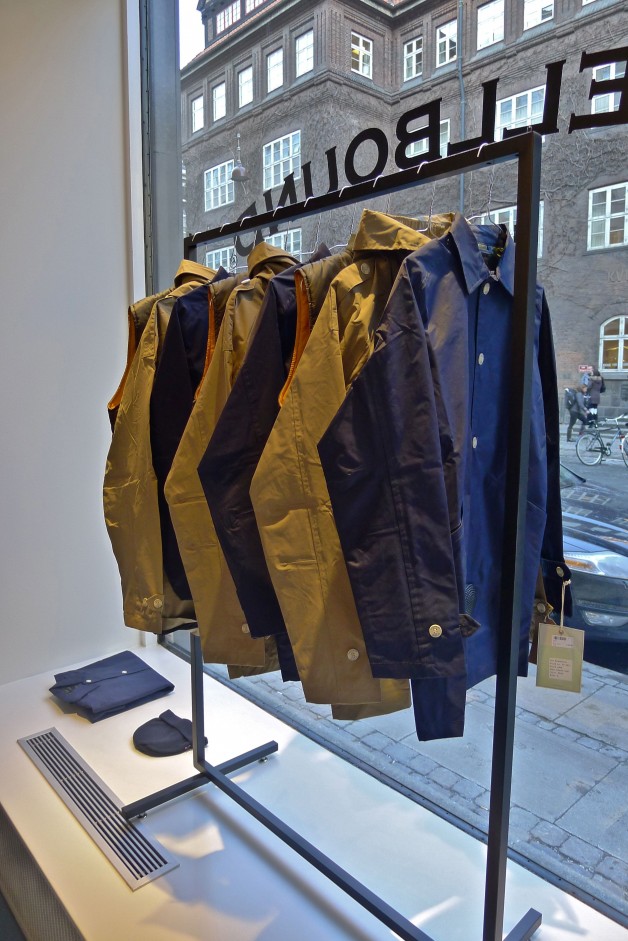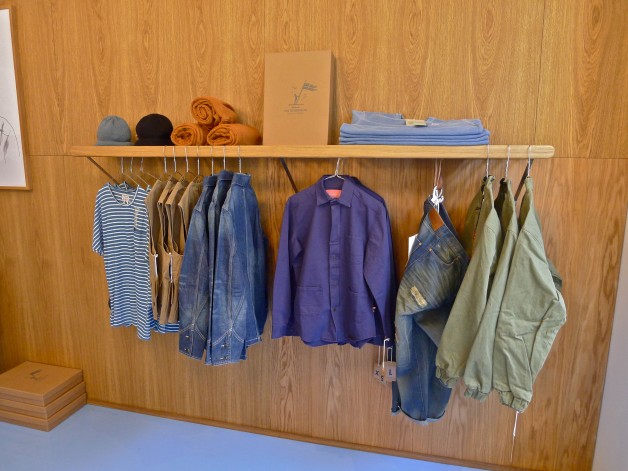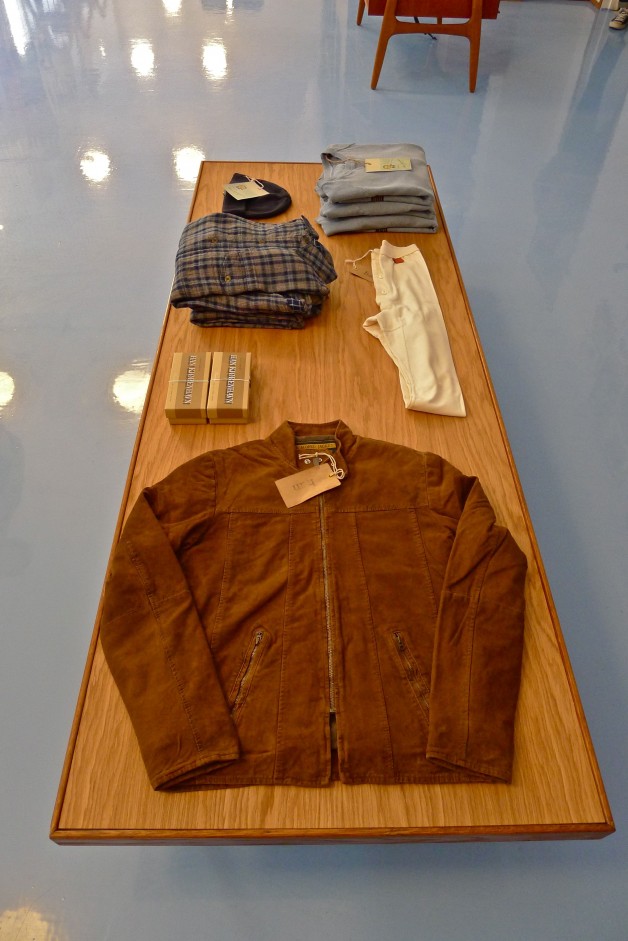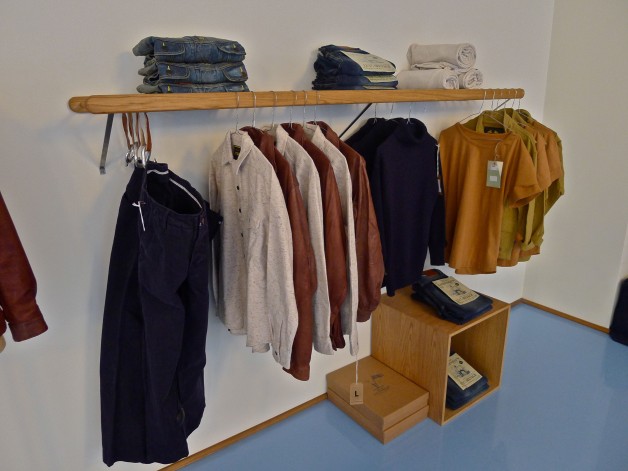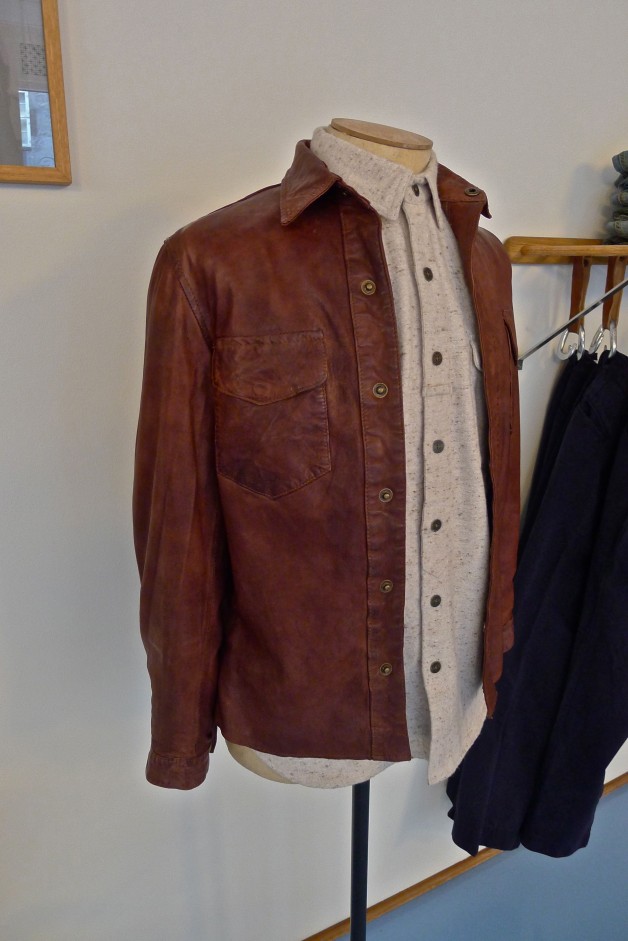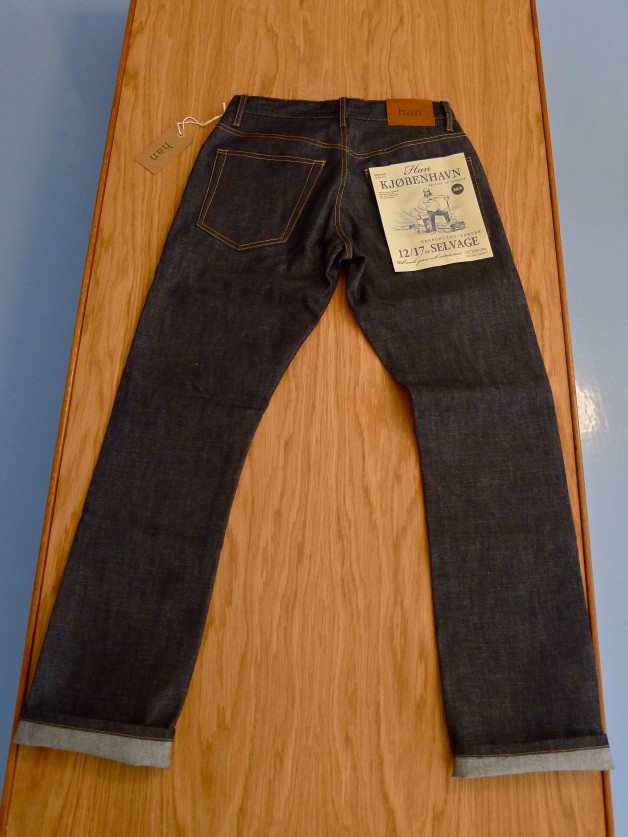 Generally, the clothing is of high quality and there's put much attention into functionality as well as details. Almost every piece has a cool feature or some sort of designing history. Their jeans are of course (!) also worth mentioning. They come in two different models – one with a zip-fly and one with a button-fly – that are tapered whilst one of them is a bit wider in the thigh and creates more of a squared top block.
Both models are made of a 12 oz. Japanese selvage but the prizes are at reasonable 1000-1400 Danish Kroner ($180-250), and that for a pair of quality jeans that even fits well. And this has to sum up Han Kjøbenhavn's strengths – quality, functionality, an eye for details and competitive prices. If you like one piece of their collection there's a huge probability of you liking most of the collection.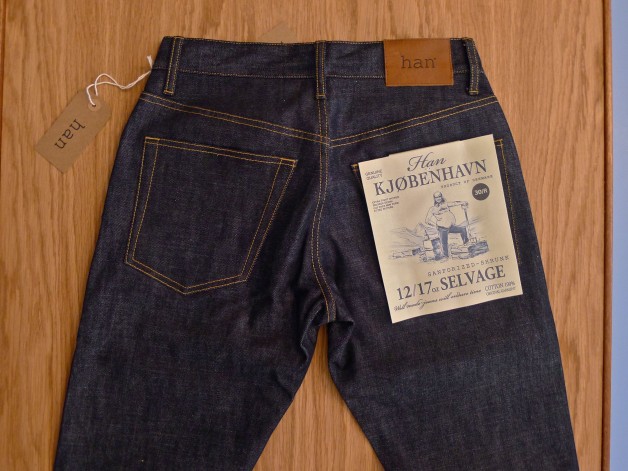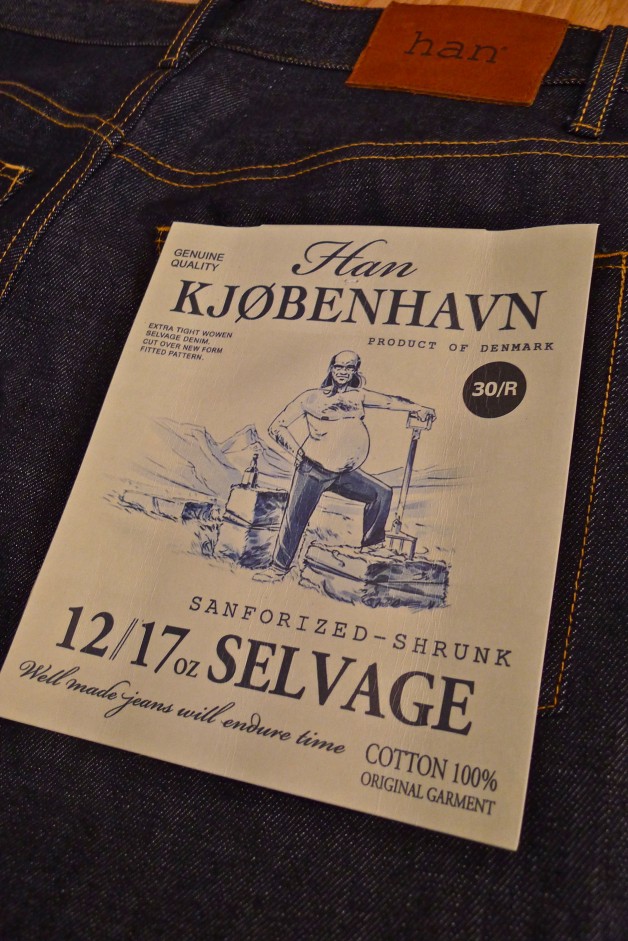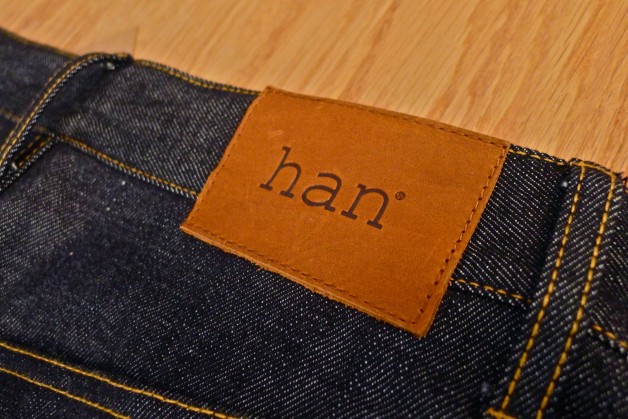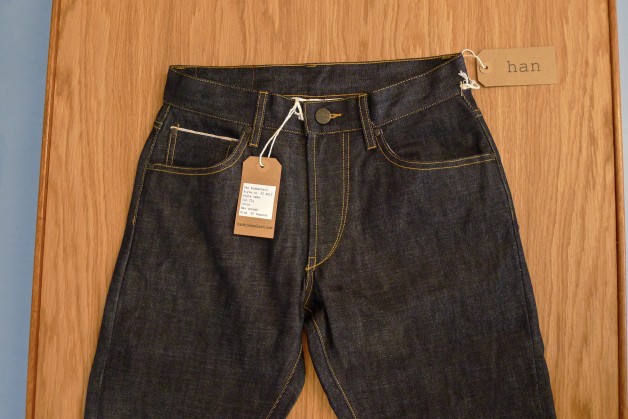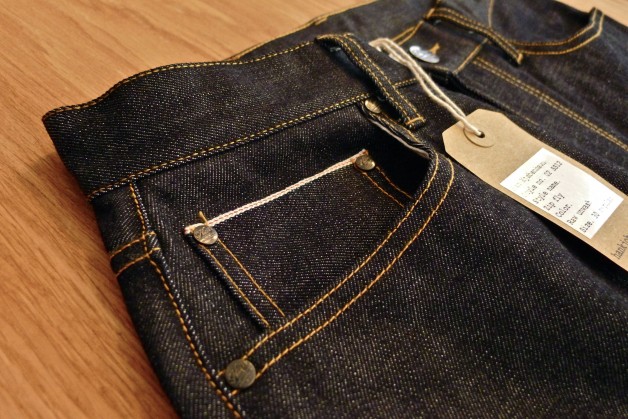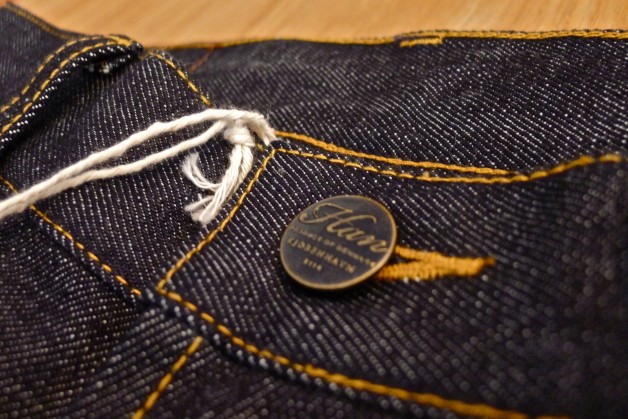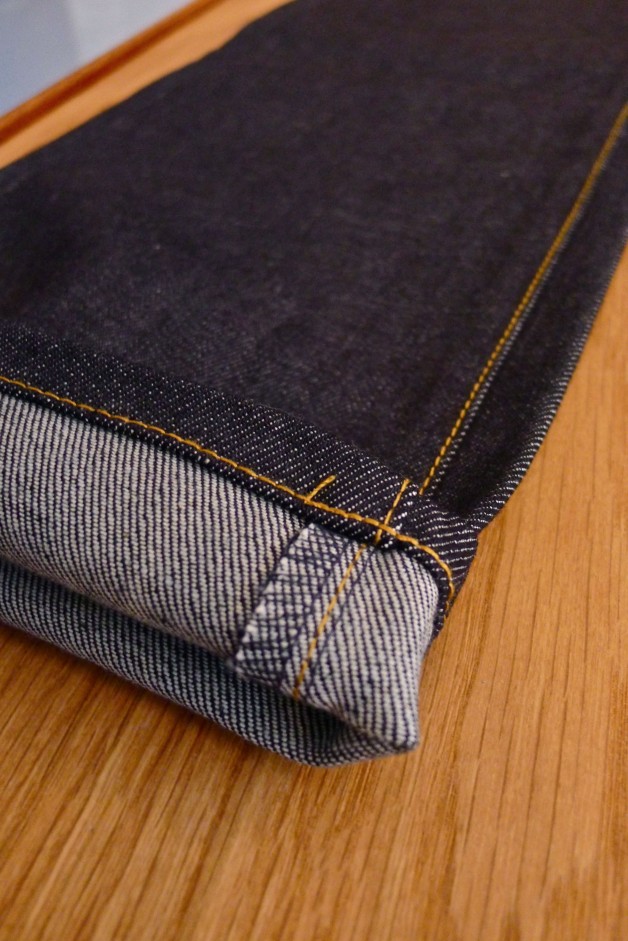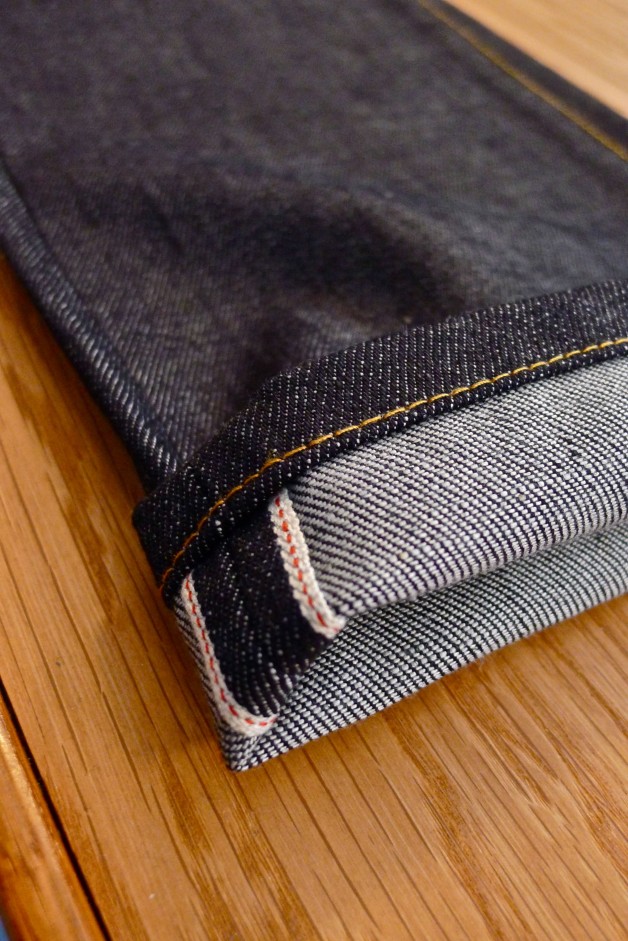 Han Kjøbenhavn keeps surprising me, and this time they have presented if not the most beautiful store in Denmark then at least one of them. So whether it's for the clothes or the store – drop by Vognmagergade 7 and see their tribute to Danish culture.
Contact information of the shop:
Vognmagergade 7, 1120 København K, Denmark
Review by Johannes J.