American Legend – Made in the USA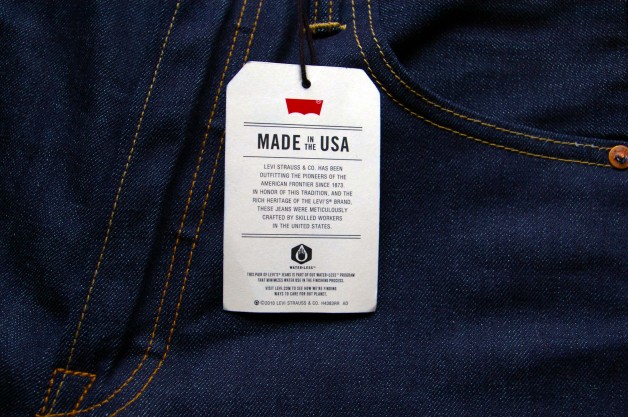 Defining a pair of jeans can be quite complicated. They can be skinny or wide, high-waist or low-waist, dark or light, ugly or awesome, cheap piece of no-good or made from a quality that is incomparable. As I wrote in my first post (sorry, only in Danish), it's you and only you who decide what kind of jeans you're going to wear. If the history and culture of denim doesn't mean anything to you I'm guessing you're not spending hours in all sorts of jean shops. If you just want a comfortable pair of jeans to wear on Sundays when a game is on you're probably not looking into a pair of 18 oz. raw selvedge jeans. If you're walking around with tree trunks instead of thighs you're going to pass right through the skinny jeans section and buy something with room in them, and if you can't stand a pair of jeans that are made without passion and without a sense of quality and craftsmanship then I'm not counting on seeing you in a pair of Cheap Monday's.
I spent my Christmas and New Year's in North America, to be more precise in Kirkland, WA and Whistler, BC. Now, I was just relaxing with my family and skiing, so I didn't really have the time to go shopping but thanks to a great stepmother I somehow ended up with a little something after all. These jeans fulfill my needs – comfort, quality and and timeless design. They are not wrong or right. They are just mine.
The first one is a pair of Levi's low-waist skinny jeans with a straight leg. It's a fairly new model named "Matchstick" (no lot number!) and it has a couple of nice details. It has a leather patch (as opposed to the cardboard-like ones used nowadays) and the arcuate is painted onto the back pockets as a tribute to the 501 from 1944. I fell for this particular detail immediately and thanks to the American hunger for sale these were a steal so I had to get them. They started out as a raw pair of Kaihara selvage jeans – I've been using them almost daily since I got them which adds up to roughly two months of wear – and they're coming around nicely. You might get an update on these bad boys later in 2012.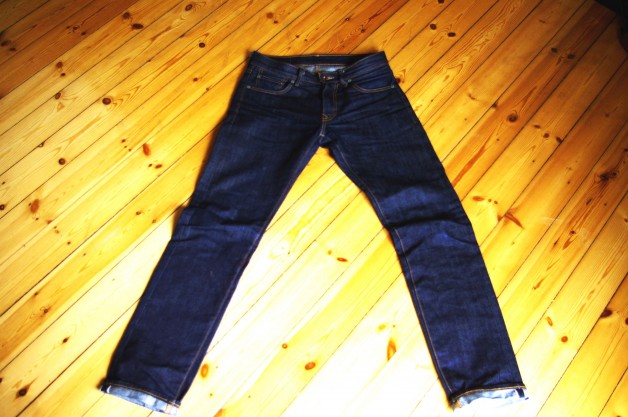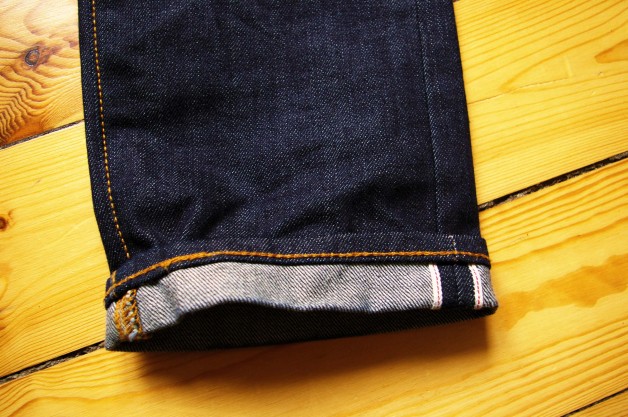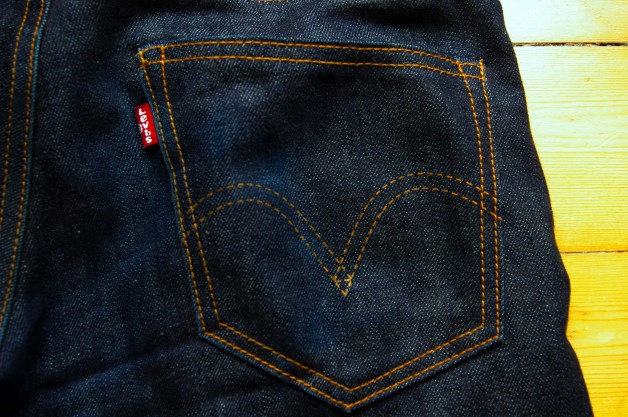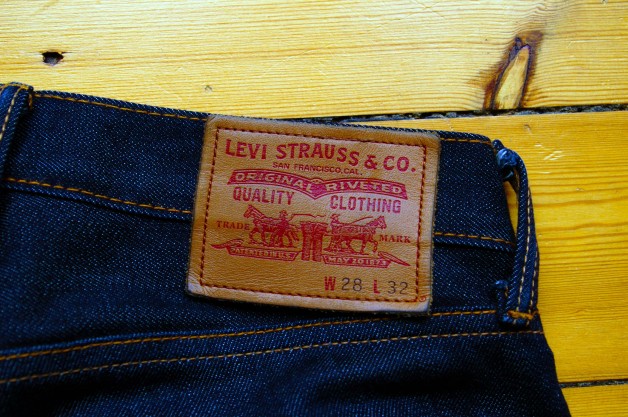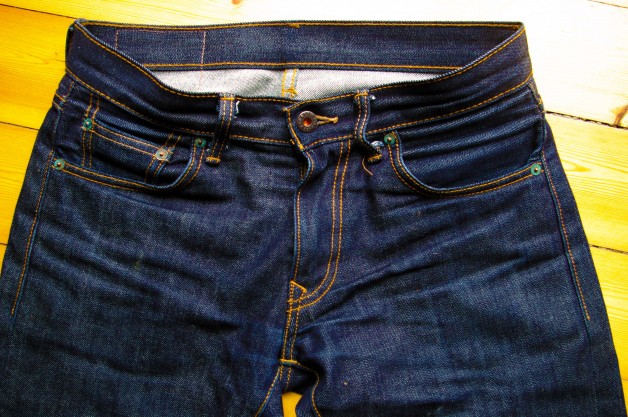 Now, ladies and gentlemen – the main event of the article. Denim nerds, hold on to your hairpieces. These are my Levi's Red Tab Shrink-to-fit 501's made from White Oak Cone Mills Raw Selvage Denim… in The United States. These jeans are special. They've got the famous red-line selvedge, they have the even more famous Red Tab, the recognisable arcuate, the irresistible leather patch, and last but not least the legendary, world famous 501-fit.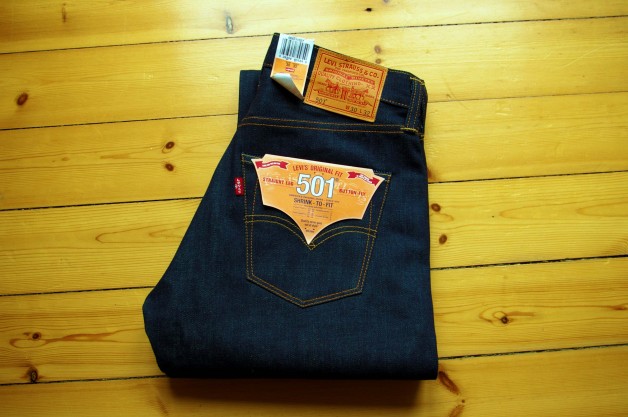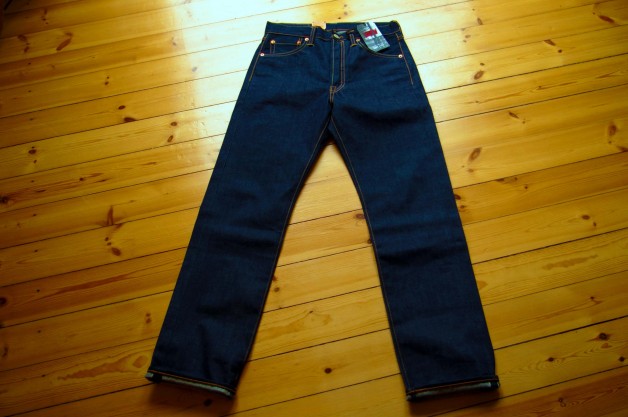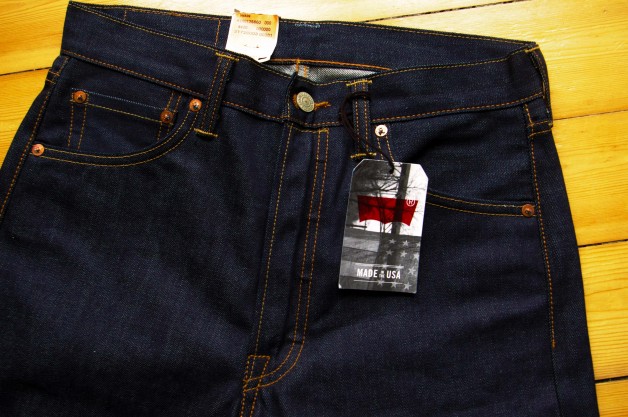 Some of you might be asking: Why are you going bananas over this particular pair of jeans? Well, there's a couple of reasons. First of all, the 501's are in my book the best pair of jeans that exist and ever have existed. The renowned anti-fit fits everybody – skinny, regular, big, overweight, tall, small or anything in between. These particular jeans are made from Cone Mills selvedge denim, which is the type of denim Levi's started using in 1915 that less than a decade later became the sole denim used for Levi's 501 jeans, and with minor alterations continued to be so until the 1980s.
Furthermore it's shrink-to-fit, a method the jeans-makers around the world stopped using many years ago. And it doesn't stop here – the jeans are made in The United States, which is quite unique for a pair of Levi's jeans since they shut down the remaining production in the States 10 years ago. The leather patch is a detail that completes the jean. They are a part of the "Made in the USA" line only available in Northern America – they would simply be too costly if exported.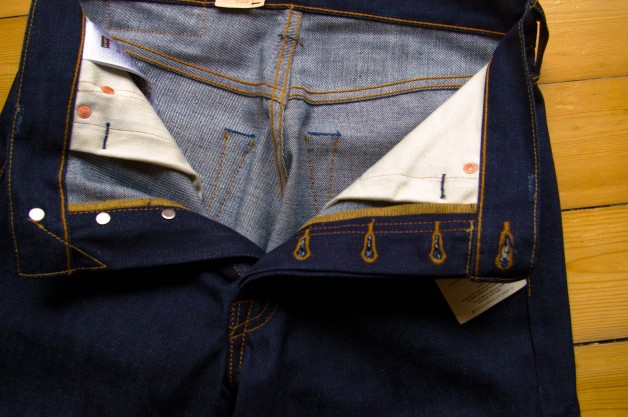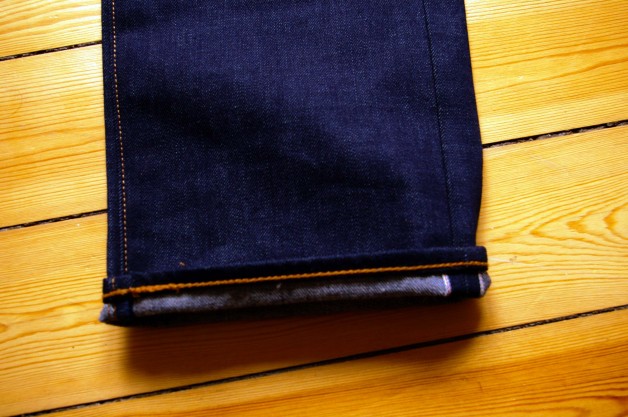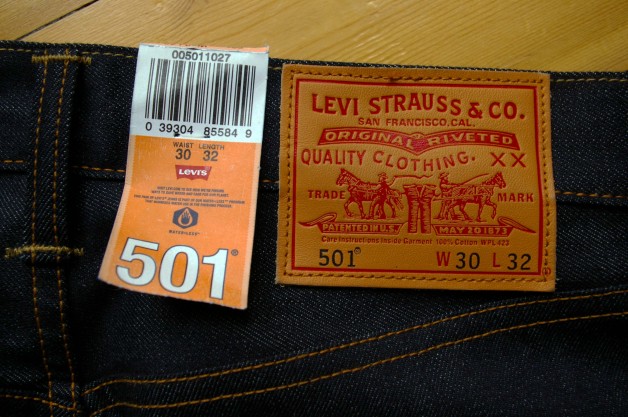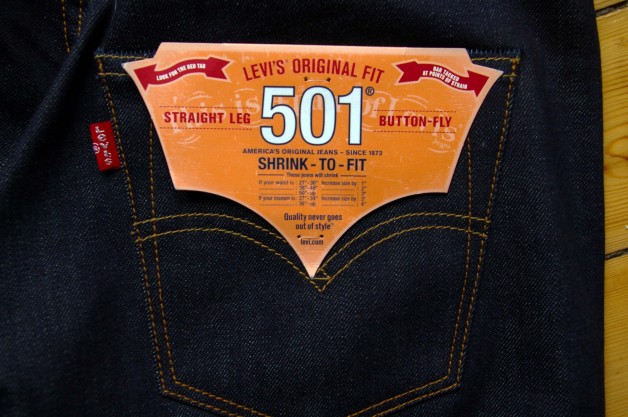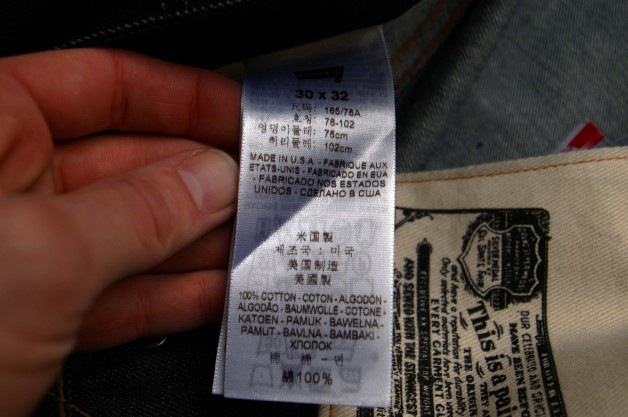 That's something you don't see every day – Fabrique aux Etats-Unis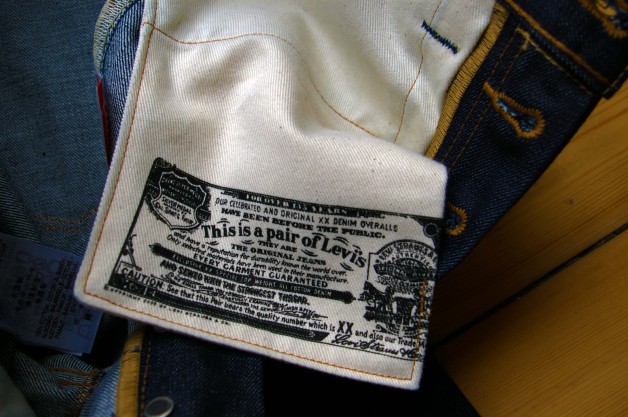 Is that enough to go crazy over a pair of jeans? It is for some people. But do you know what the best part about this pair of American-made legends is? It's the quality. It's the immense sense of craftsmanship in the jeans. I have never had a pair of jeans in my hands that felt like these. I feel like I could walk the face of the Earth forever in these jeans. I could explore the Sahara Desert in these jeans and still wear them going out for dinner. With these jeans in my hands I feel the entire history of denim and of the pioneers that have worn them before me roll over me. I'm in complete awe of this piece of clothing. They are a tribute to American history, to American pioneers and to the pioneers that have worked to make and develop jeans for people all over the world for the past 160 years. I consider myself a part of denim history now.
Rest assured, I will of course update you in a couple of months – I cannot wait to start using these jeans!
Cowboys Rule.
Written by Johannes J.