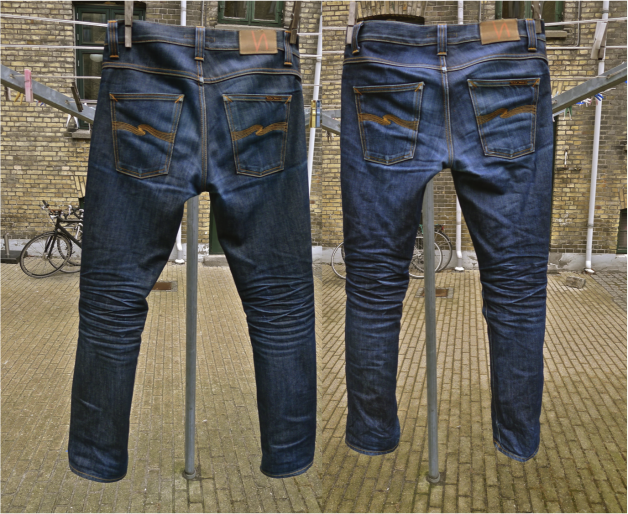 Nudie jeans has long been one of my favourite Scandinavian denim brand and I have worn in a couple of pairs myself. But I've also bought a few that I never really got to wear, which has been to the benefit to the those of my friends that fit my size. This pair of Grim Tims have truly been round and about.
Initially, I wore them myself for a month or so, but I was never really satisfied with the fit – they're simple too tight for me. Therefore, I gave them to a friend who wore them for a couple of months before he for some reason returned them to me again. They had not yet been washed. Luckily, another friend took them home last spring and since then he has been wearing them on any possible occasion. However, being a carpenter he has "only" worn the jeans for leisure and partying, but it all adds up.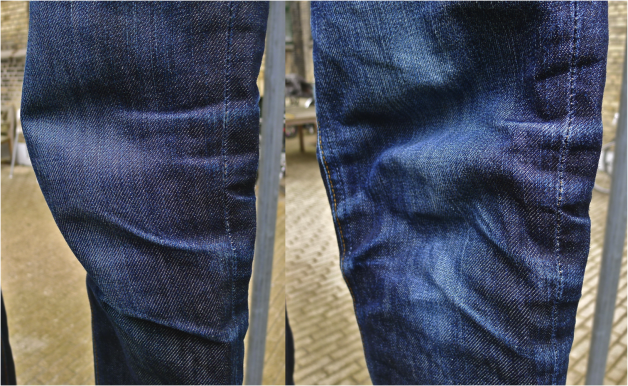 This weekend he came to visit and brought along with him the jeans, which had still not been washed. This gave me the perfect opportunity to document how the first wash changes dry denim and how it really makes the abrasions stand out. So with his permission we gave the jeans a spin on a 60° celcius cycle with a little detergent added. Of course I remembered to turn them inside out. To ease the comparison I've set up these before-after-pictures. Something has definitely happened.