I've tried it before; anxiously waiting for an exciting package to arrive.
I'm sitting in rural France where FedEx is going to deliver me a pair of Japanese selvedge jeans, enroute from San Francisco. I'm always happy to get new jeans.
But whats special about getting them from SF you may wonder? And why bother ordering from the US when it's easy enough to order Japanese selvedge jeans here in France? Well, as you may have figured out, these aren't any ordinary jeans.
Instant Kickstarter Success of Unique Concept
Some of you may have read the story published last year of the crowd funded initiative by a jeans company on Kickstarter, based in the US, whose goal was $20,000, but received over $100,000 in pledges in 36 hours. That company was and is RPMWEST of San Francisco.
RPM is the brainchild of Manuel Rappard, a former Google employee, who came up with the unique concept and company credo "Perfect Jeans Delivered". The jeans are made of 13.5 oz. Japanese raw selvedge denim that is shipped to Los Angeles, and then cut, sewn and finished in the USA.
I wanted to find out how this concept has worked out, so I skyped Manuel, and he explained how his credo works:
"We send you 3 pair of jeans for $95, you pick the pair that fits you best, and send back the other two – return postage already paid."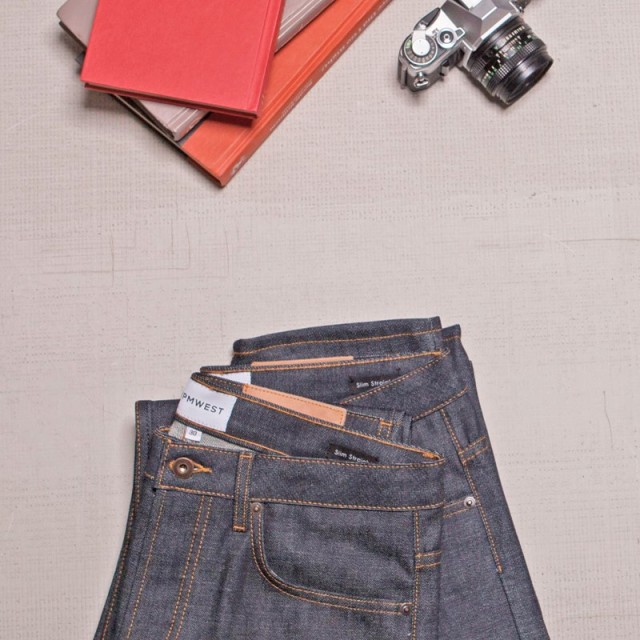 PreOrder Campaign to Combat Waiting List
Sounded like a winning proposition to a lot of backers, and buyers alike. So much so, that there has been a three month waiting list since the company went into production last year. Now under Rappard's astute leadership, the company is scaling in a well-planned way.
Rappard was kind enough to give Rope Dye the "exclusive scoop" on the new RPMWEST PreOrder campaign. He explained:
"If you preorder and pay for your jeans in advance, then your waiting period will be cut from three months to six weeks, as we want to improve our customer experience, but at the same time not make promises we can't keep. The extra cash flow from the PreOrder campaign helps ensure the company can bring in more employees and ramp up production in the proper way."
Great Customer Service Despite Incredible Demand
In our conversation, I noticed that Rappard continually stressed the importance of customer service at RPMWEST. I had already gone to the website as a typical client, filled out all the necessary data, and was told I would receive an invite when they would be able to fill my order. When I questioned Rappard about that wait he said:
"The PreOrder campaign would help give anxious customers the best customer experience possible under their current successful offer by cutting the delivery time in half."
He went on to explain the incredible demand for their jeans.
"RPMWEST can maintain this exceptional price point because the client is buying direct from the maker, with no middleman, and limiting their offering at this time to only two cuts: the New Classic, which is a new take on the classic 5 pocket, with a normal rise and straight leg, and the Slim Straight which has a lower rise and a slimmer silhouette from the hip to the leg opening."
As the company scales, Manuel hopes to offer more cuts.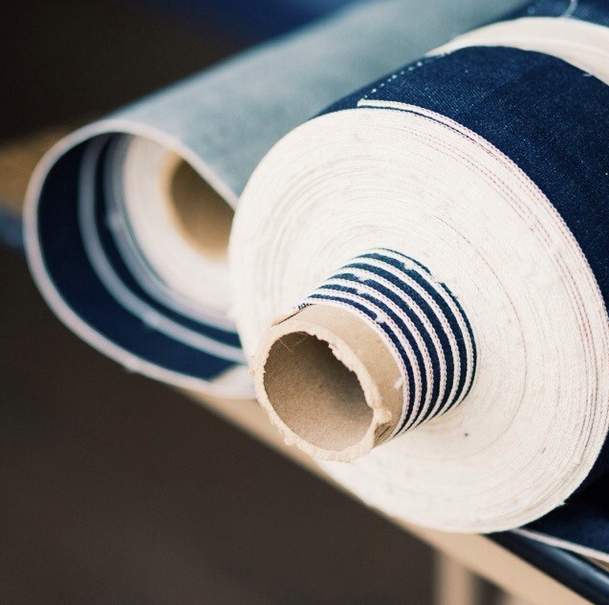 International Customers Can't Order 3 Pairs
As an international customer, I did the math with the current exchange rate of € to $ and realised that it would save European customers approximately 25%. Thus, at today's rate $95 would be 69€. Can't beat that deal for Japanese denim. The only downside for those of us on the other side of the pond would be no three pairs to try on, and sending two back. But a big positive is the delivery charge via FedEx is only $9, or 6.60€.
Another Happy Customer (Despite a Bump in the Road)
FedEx finally found me; I got my jeans (kindly offered by Rappard to show me the quality and fit). I ordered a 31″ waist, which is my Levi's size, and my new jeans fit perfectly and the quality is excellent.
However, the FedEx package was preprinted with contents as "Jeans" at $95, and due to the increased random customs checks I did receive a bill from FedEx for €29.90 for VAT and cost of processing of the VAT – but your mileage may vary and is not guaranteed depending on your country.
VAT changes aside, amazingly Manuel had sent me the jeans from the US on a Monday morning and I was trying them on in France 36 hours later, and happy with the fit. That's service.
Finally, RPMWEST includes a well thought out Care Instructions card, listing three care options: Forever Raw, Cold Soak, and Machine Wash. So depending on what level of denim head you are, the details are there.