Self Edge and Iron Heart are taking it as raw as humanly possible with their 22nd collaboration, the SEXIH22 Loom State. The unsanforized, left hand twill denim – fresh off the loom with no post-processing – weighs in at 20 oz. and features gray weft yarns.
This is new ground for the storied SEXIH line:
"We've never really had a jean at our stores made of a denim that looks and feels like this one."
The limited production jeans will come in two cuts, the SEXIH22-301 and SEXIH-633. There will also be a Type III jacket.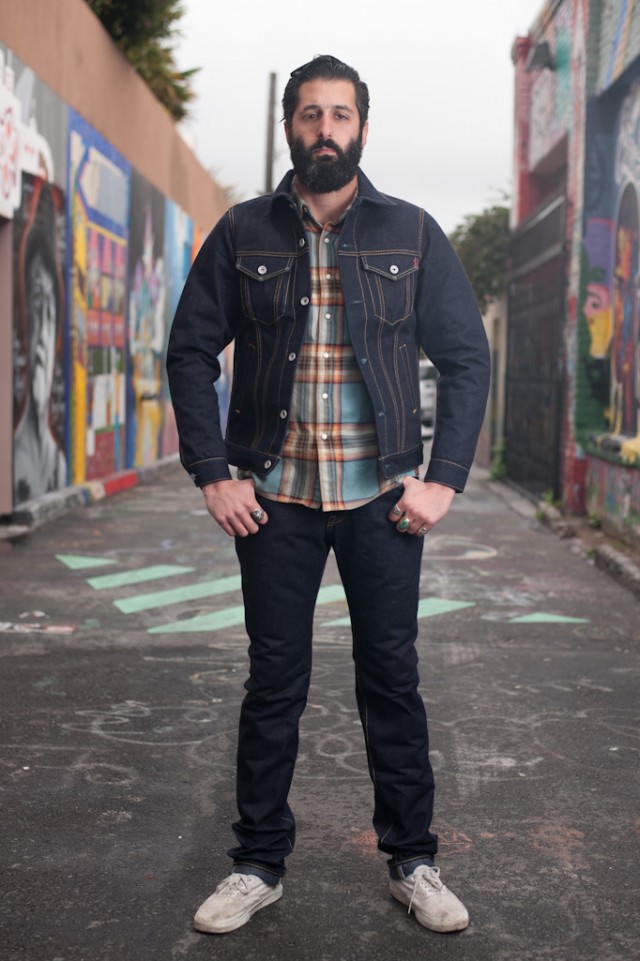 SEXIH22-301
The 301 is a slim, tapered cut with a medium rise stitched together with cotton poly-core goldenrod thread.
Additional details:
American cotton
Indigo thread half arcs on back pockets
Heavy canvas pocket bags
Hidden rivets
Button fly
Super-duper-thick leather patch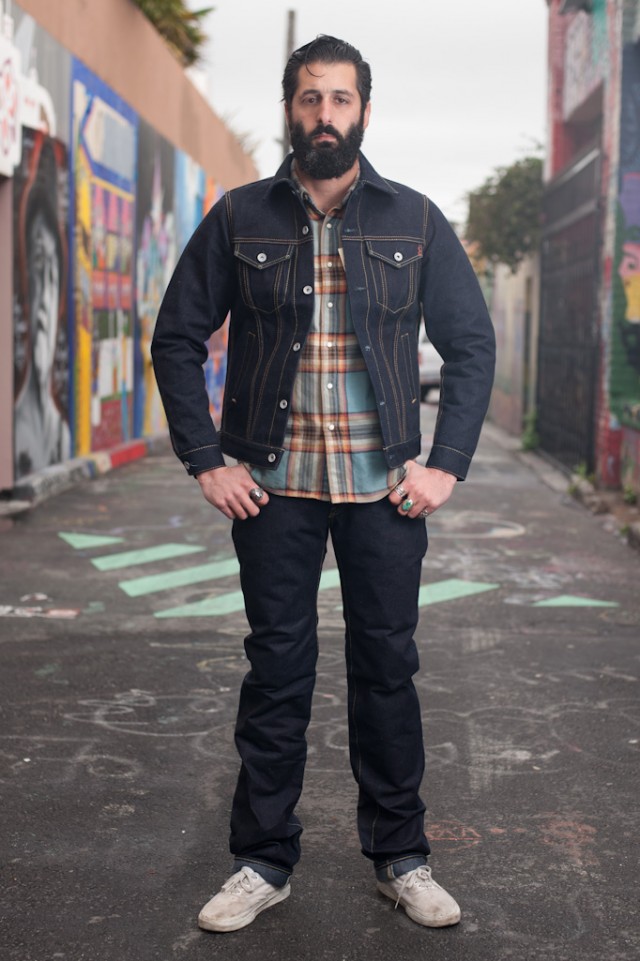 SEXIH22-633
The 633 is straight above the knee and tapered below the knee for a smaller leg opening. If you look real close, you can just make out the indigo thread arcs on the back pockets. It features the same details as the 301.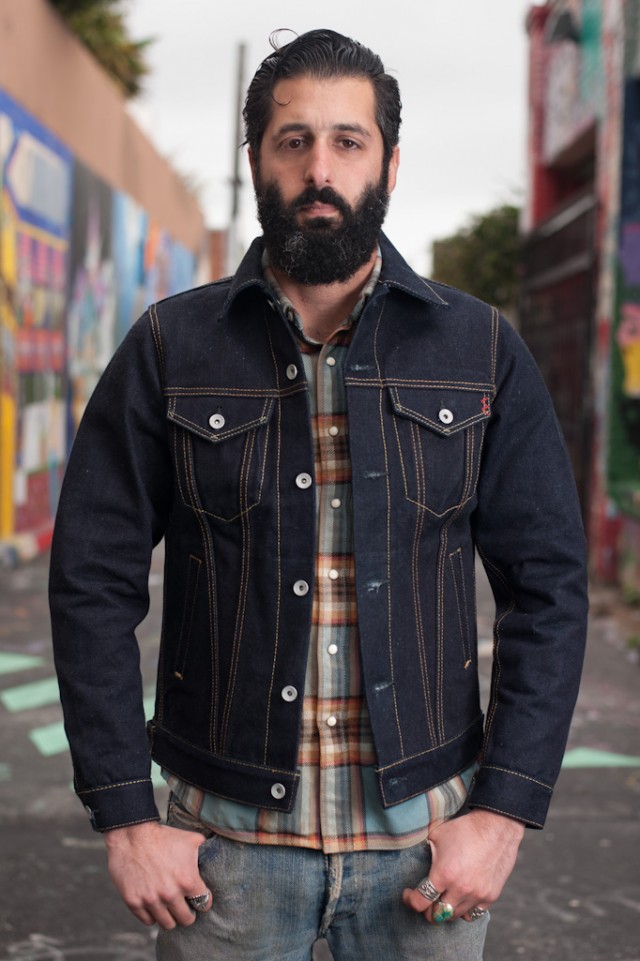 SEXIH22-TYPEIII Jacket
This is a traditional Type III denim jacket. Self Edge has added hand-pockets and lengthened the body by 2″, making it ideal for those who are too tall for a traditional denim jacket body length.
Highlighted details of the jacket:
Gray weft yarn
American cotton
Selvedge inner placket detail
Hand pocket slits
Poly thread stitch
Super-duper-thick leather patch
Type III body lengthened by 2″
All three pieces are available at 9am PST today, February 15th, online and in Self Edge stores.