Have you ever wondered what it takes to be heading up a global denim brand? And more importantly, doing so successfully for more than a decade?
Ever since stumbling into the denim scene I have admired Levi's Vintage Clothing's dedication to the brand's illustrious history. For the past 12 years, Miles Johnson has been heading up my favourite Levi's division; its success, dedication to quality, and attention to the very last detail is thanks to him and the committed team he has assembled.
At Bread and Butter in January I was offered the chance to meet Miles. It was a no brainer. Still, it was with some trepidation that I set off to chat to one of denim's heavyweights.
Born and Bred in Denim
After chatting to Miles for only a few moments, the overriding impression you get is how much fun he has crafting the collections for Levi's Vintage Clothing. This enthusiasm is almost palatable. In no time at all we settled into an easy discussion on his passion for denim and the process of creating a collection.
As a kid from the UK, growing up in the 70s scrambling around and climbing up trees, Levi's was the "uniform" his mother decided upon from an early age:
"My mum was buying me Levi's Orange Tab when I was six or seven. You had to wear your school uniform, then you went home and put your Levis on."
An Education in Denim
Like so many others he stuck with the brand until his college years where he studied Fine Art. Miles admits that he strayed away, preferring to wear "weird shit." But by the time he was admitted to London's St Martin's to do his Master's in menswear he found that he had an aversion to both the fashion industry and the fashion people. He found comfort in denim.
Between his studies, Miles found himself employed in the film industry. He worked on period and contemporary films as well as advertising campaigns and music promotions. The range of material he worked on gave him the opportunity to create a vast range of garments. Some of these costumes would require aging to appear authentic to the role.
"I was into the breaking down of clothing. It was something I used to specialise in. In film you wouldn't want everything to look shiny new."
He combined the knowledge from his time working in the film industry – ageing and breaking down new garments to look worn – with his love for denim. The possibilities that denim provided heavily influenced the final collection he put together to complete his Master's degree.
"The collection was based on Scott's journey to the Antarctic. The entire collection was denim which had been heavily waxed and greased, and fur lined. It was a nice collection. I am not embarrassed about it."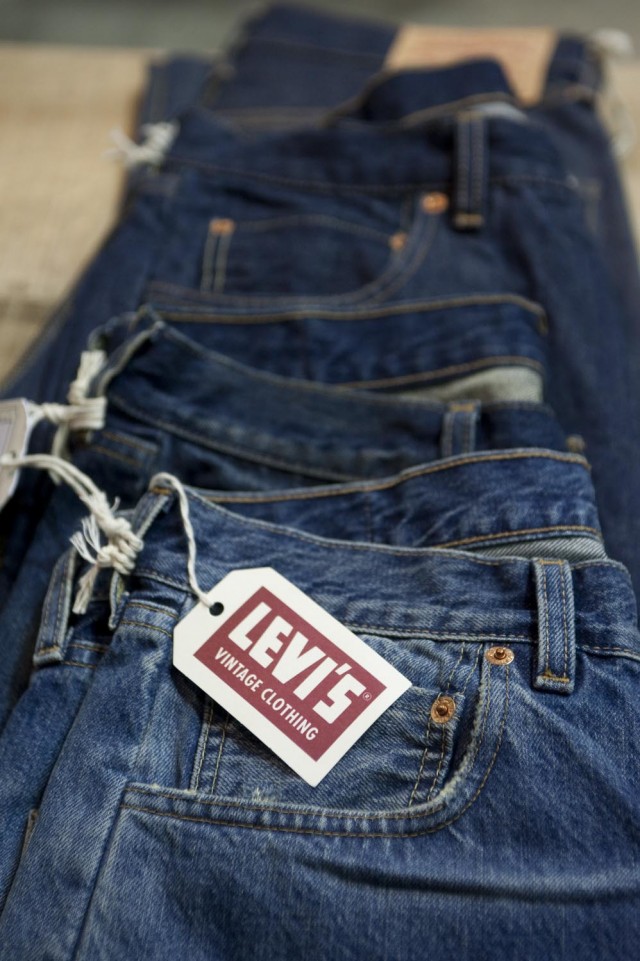 Post-Graduation: Designing for Levi's
It was his graduation collection that landed him the job with Levi's back in 2000. He began as a designer for the Red Tab division. But in the 14 years he has been with Levi's he has spent that last 12 with Levi's Vintage Clothing.
In that time we have seen faithful recreations of the milestone jeans from Levi's. Homage's to biker culture. Detailed recreations of workwear. And most recently the collections have looked to more recent fashion and cultural shifts.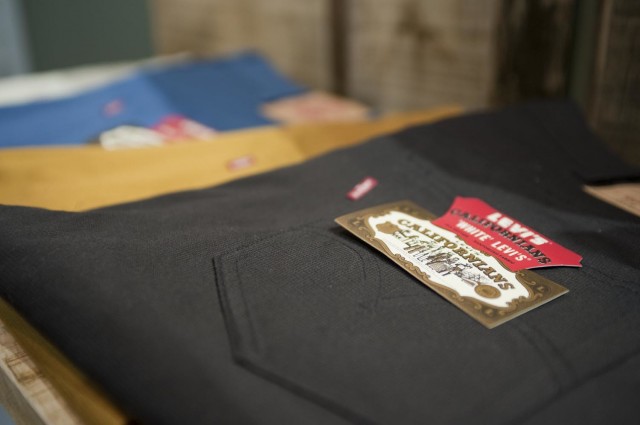 The Boomtown collection and reinstatement of the Orange Tab fully represent the breadth of Levi's offerings in the 60s and 70s. One collection featuring almost exclusively denim items while the other was all but devoid of denim.
"We brought Boomtown out at the same time as Orange Tab. We wanted to show the diversity of the brand at that time. It wasn't all just about denim. We had Black Tab, we had White Tab. All these interesting lines that weren't denim. Whereas the Orange Tab was purely denim."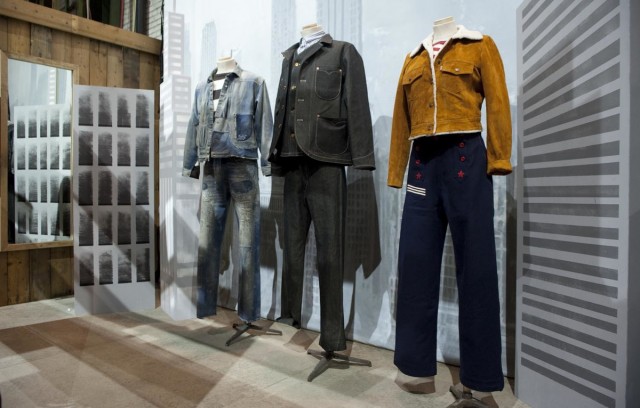 Putting Together the Collections
With such a vast amount of history to pull from, you might think that Miles and his team simply head off to the archive, go to a rail from the time period they have decided upon and pick and choose. However, this is not the case:
"We did a collection based on lumberjacks. We all know what a lumberjack looks like. It is an image. We can find pieces that fit from the 1960s, pieces that fit from the 1920s, from the 1890s. We put them together to create a look. The concepts might be locked into a time but the clothing won't be."
As well as working on Levi's Vintage Clothing, Miles also works on the more fashion orientated line, Levi's Made and Crafted. He finds that his work for Levi's Vintage Clothing influences and directly feeds other divisions of the company.
"For Levi's Vintage Clothing we will do a complete reproduction. For the rest of the brand we use artistic license, taking elements of the piece. Sometimes it is a little experimental, sometimes museum like."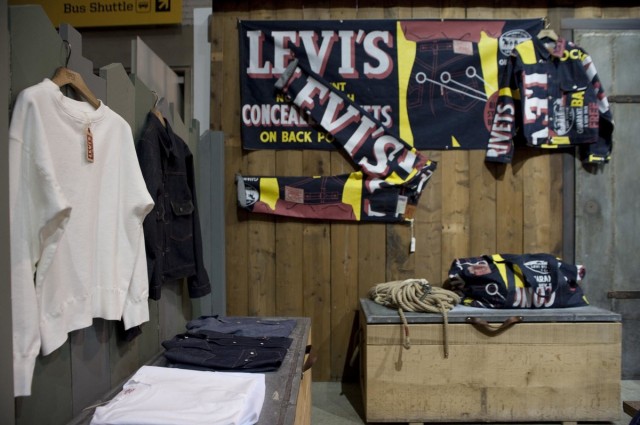 Just before we parted company we dropped the most difficult question. What's his favourite fit?
"I feel like a bad parent saying it; I love them all. Generally, I am a big fan of the 1933 501. I love the fabric; it has quite a red cast. It is quite a relaxed fit. It is a cinch back, has belt loops and waist band buttons. The national recovery label on the back as well as being the first of our red selvedges. All really nice features. It's just lovely."
I would like to sincerely thank Miles for taking the time out what must be a busy schedule to have this chat. We would also like to thank all of the Levi's Vintage Clothing crew for showing us around and giving us the lowdown on the upcoming collections.
All images courtesy of Mark Larner