Benzak Denim Developers Brings A Slim Fit 16 oz. Denim to the Challenge
He's the 'King of Sourcing' at Kings of Indigo as well as the brains behind one of our favourite European brand conceptualisations. And he hasn't even reach 30 yet. Obviously, Lennaert Nijgh isn't the kind of guy who sits around waiting for good things to fall into his lap. We got in touch with the founder of Benzak Denim Developers to find out how it all started and what he expects from signed up for the Artisan Challenge.
Clearly, you've already achieved a lot in the denim business already. How did you get into denim in the first?
"When I was 16, which is almost 14 years ago now, there was this trend at my high school where you wore your jeans with super high turn-ups. Some the jeans had this clean and nicely coloured edge at the outseams. I had no clue what this was, but I knew it was something special and I loved the look of it.
My own jeans didn't have it, so I went to Mode d'Emploi in my hometown of The Hague (the store where Atelier La Durance was born) and got myself a pair of pre-washed Lee 101Z with one-sided selvedge.
Soon after, I got my first pair of raw denim selvedge jeans; a 'Made in Japan' Evisu that my uncle brought me back from Osaka. This really triggered my interest and love for the product I have been working with ever since."
Ahh, yes. We understand that early admiration for the selvedge. So how did you go from that to starting your denim brand?
"By the time I was 18, I really started seeing the difference between quality and mass-market jeans. The only thing I could think was, 'I also want this; to found my own, high-quality denim brand.'
Back then, my only knowledge about denim came from the jeans I owned. It was the dawn of forums like SuperFuture; information about denim wasn't readily available online. So, I decided I needed to go to fashion school. I wanted learn about the technical aspect of the clothing business as well as the business aspect of it.
After I graduated in 2008, I founded Benzak Denim Developers. I still didn't have the knowledge and network to create the product I wanted, so I built it slowly to gain experience along the way. About 3 years, ago I met my current Japanese producer and I felt confident enough to start developing my own line. And, in September 2013, I released the very first Benzak collection."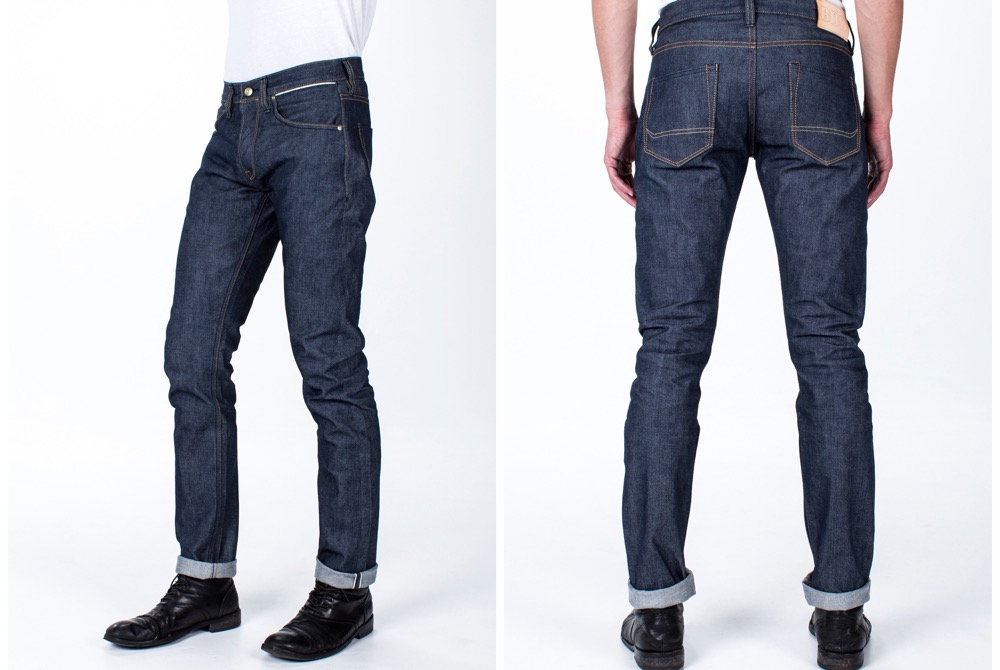 BDD and the Artisan Challenge
So, your brand is growing steadily now and you've got a great gig at Kings of Indigo. Why join the Artisan Challenge?
"I signed up to educate people about the added value of high-quality jeans. I want to show the difference between constructions, fabrics, and other details, and, of course, show how and why I chose the details and construction I use for BDD."
That makes a lot of sense. What do you expect the Challenge can do for you and the other artisans, as well as the denim community in general?
"Education is very important, not only to the community and consumers, but also for the artisans. We are all small-scale companies, some are even not doing it professionally, and only together you can take this niche to the next level. I hope to learn a lot from the other guys as well!"
So you see a future of denim artisans?
"As I work with Japanese artisans (I create the garments, they make them), I have visited Okayama several times and the amount of highly skilled people out there is amazing. It's sad to see that they do not get the attention they deserve.
Luckily, some consumers today are fed up with H&M, Forever 21, and Primark; there is a growing demand for products made the artisanal way. I believe this will create a lot of opportunities for skilled artisans."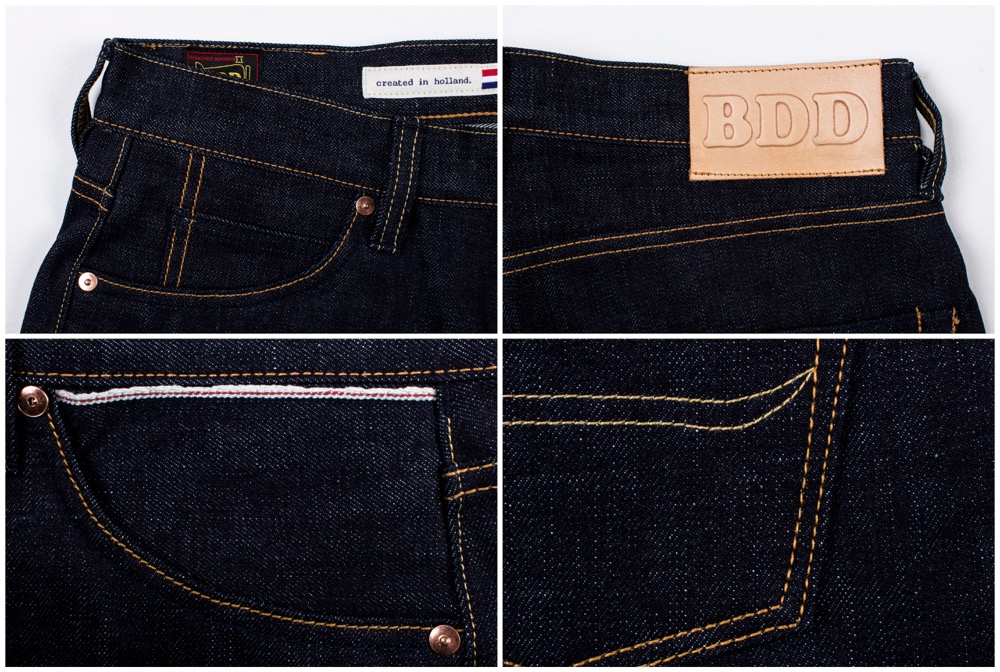 What To Expect From Benzak Denim Developers for the Artisan Challenge
All right Lennaert, you're one of the only artisans in the Challenge that will have his jeans made in Okayama. What can we expect from BDD?
"I'm not going to do a crazy new design or something like that, that's not what BDD is about. I will focus on a high-quality fabric, old as well as newly developed construction method, and, importantly, a perfect fit. Basically, just business as usual for BDD.
I will to make my favourite fit, the BDD-006, in a 16 oz. denim, which is slightly heavier than what I normally use. I might release it later this year, so the Challenge is also an opportunity to test it. I developed the pattern a few years ago and consider it a slim fit; it looks good on almost any body type.
Because the heavy fabric needs more time to evolve, I am curious to see how it will evolve in two years time. I hope I can make it, only wearing 1 pair for 24 months straight."
Benzak Denim Developers is available at the Rope Dye store. The Challenge is hosted by Union of Artisans, Gavin Smith, and Iu Franquesa and runs parallel to the Denim World Championship beginning on May 1, 2015.