Back in January we visited the Bread & Butter trade show and paid our friends at Red Wing a visit to see what the American brand is releasing soon. As always, Red Wing didn't disappoint.
For the fall, Red Wing are introducing two new styles; a new colour for the Iron Ranger and a new style of the boot named after Red Wing founder Charles Beckman, the Beckman.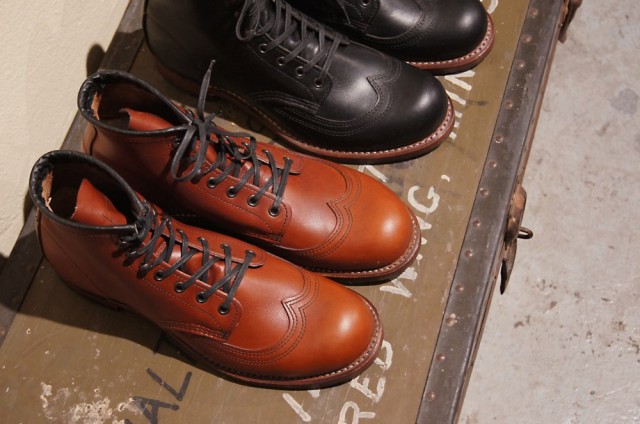 The Beckman Wingtip is the latest addition to the Beckman collection. These boots honor the relationship between Red Wing and SB Foot Tanning that started in 1905 when the tannery, also based in Red Wing, MN, started supplying Charles Beckman. These wingtips will be available in a Black Featherstone finish (9050) and a Cigar Featherstone leather finish (9051). Both pairs feature the classic Roccia outsole with Goodyear Welt construction. If the original Beckman wasn't classic enough, these Wingtip editions will definitely do the job.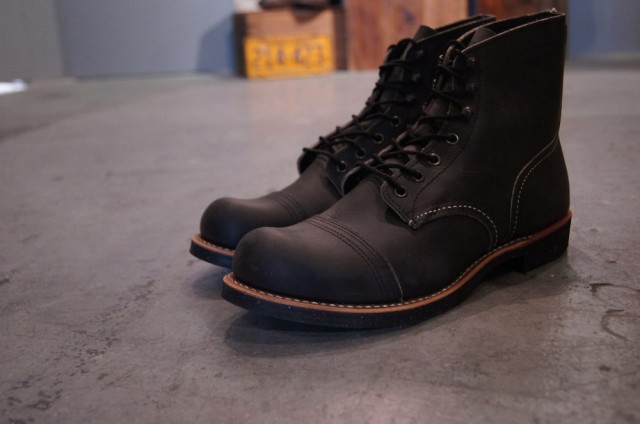 Iron Ranger fans have another option in the new collection. The charcoal Rough and Tough leather of the 8116 is a different compared to the black Harness leather of the 8114. The leather has a more worn in look and has almost the texture and feel of the 8111.
As the season has only just begun, a lot more colours and/or models will be introduced throughout the year.
Keep an eye out on Rope Dye to keep yourself up to date about this superb American brand.
Photography: Michael van Hal