A Gallery of Worn In Denim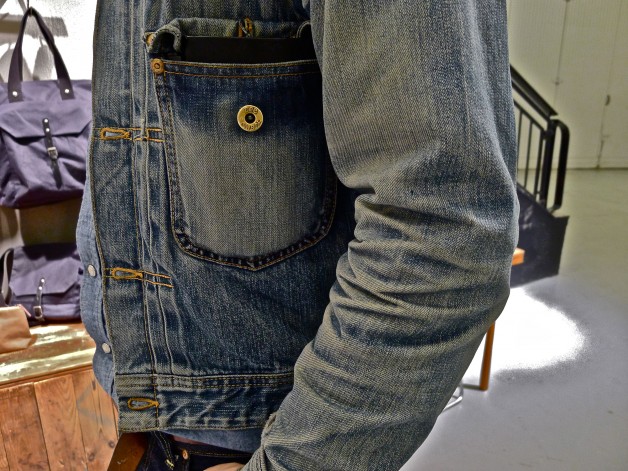 This article has been haunting me for more than two months now. All the pictures were taken during the Gallery AW12 fair in early February this year, but I've just never got around to post them. Well, now they form a little Easter egg of beautifully worn in denim, I hope you enjoy it.
First up is Lee sales representative in Denmark, Henrik Hjorth's amazing Lee denim jacket. It's been worn to threads but Henrik still wears it on special occasions.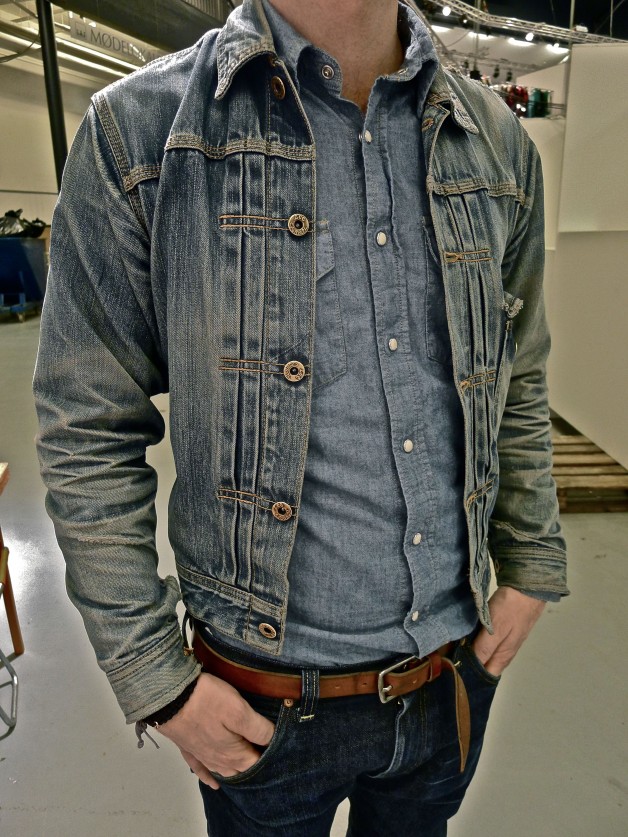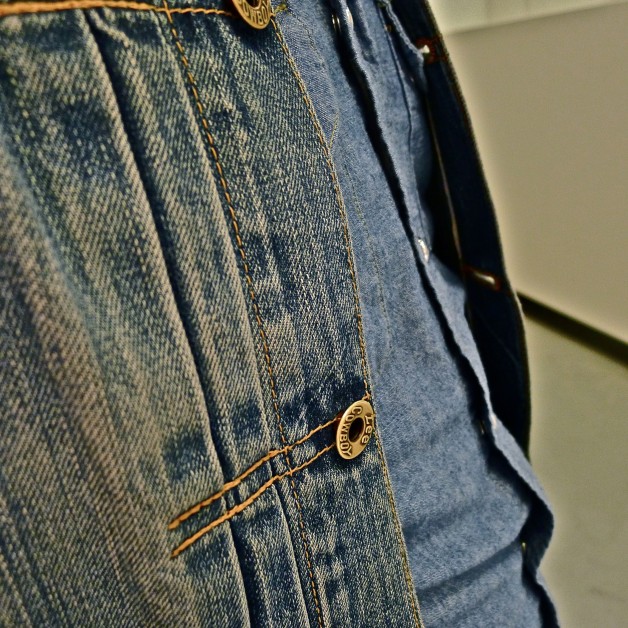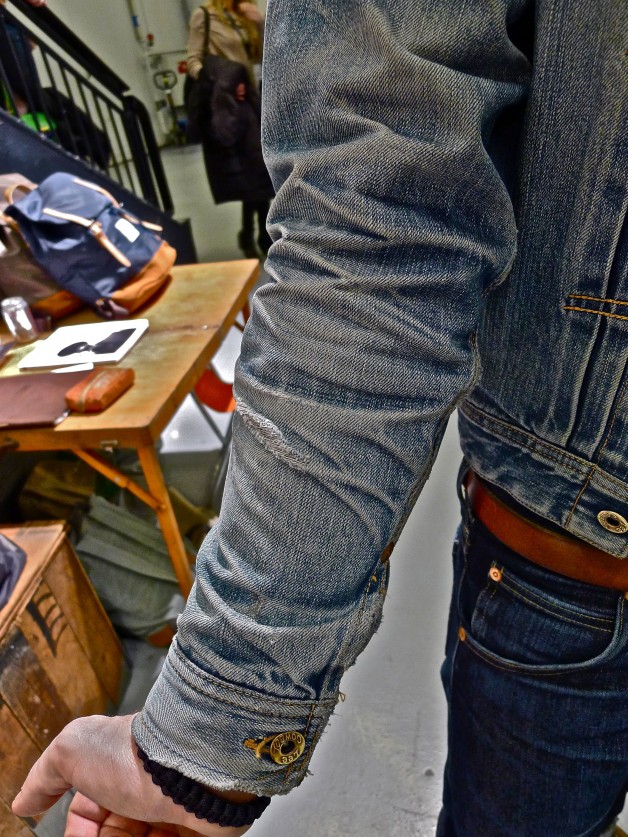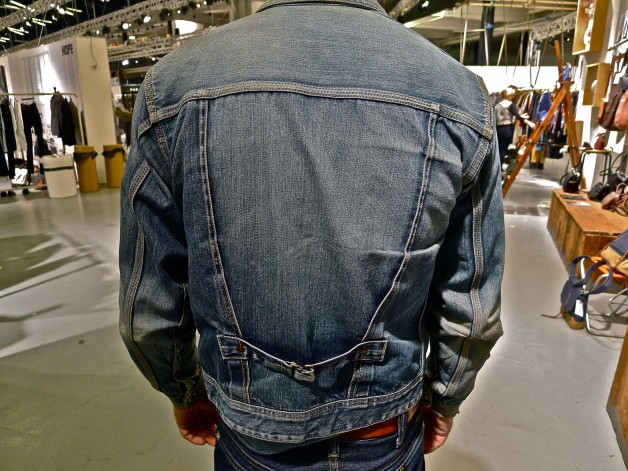 Staying with Lee, I met this guy and his beat up early Lee Japan jeans a few times. They are truly unique featuring right-hand twill selvage denim and the classic Levi's arcuate turn upside town.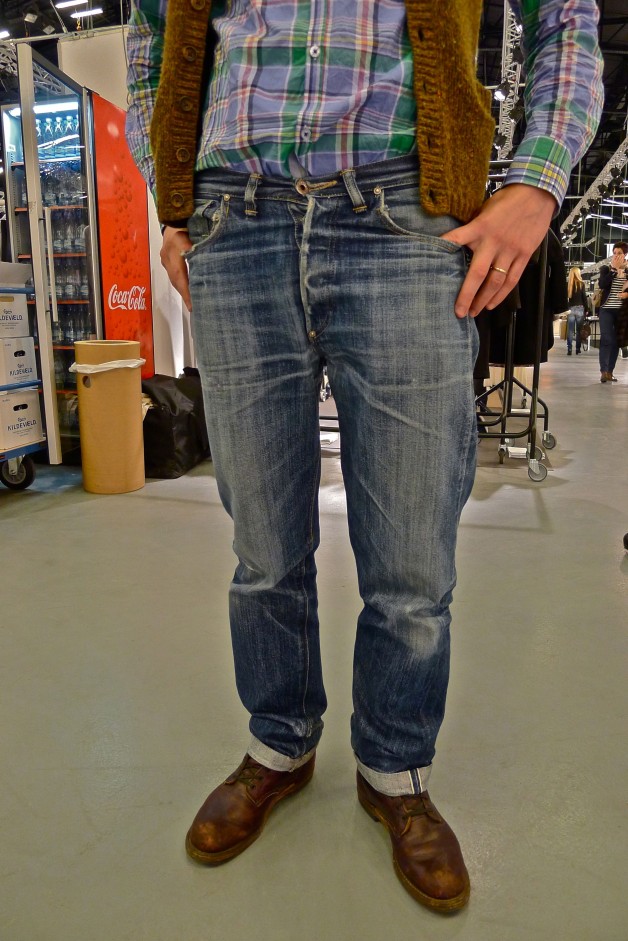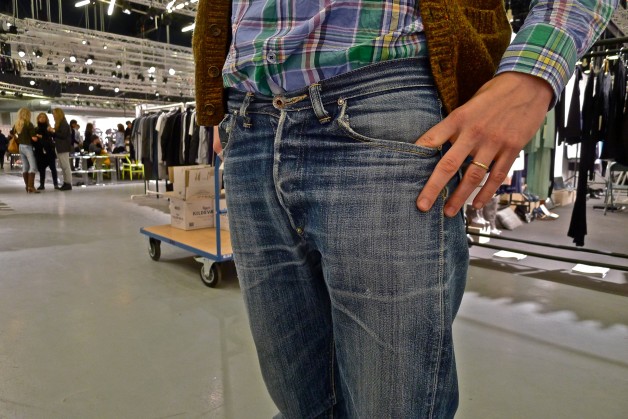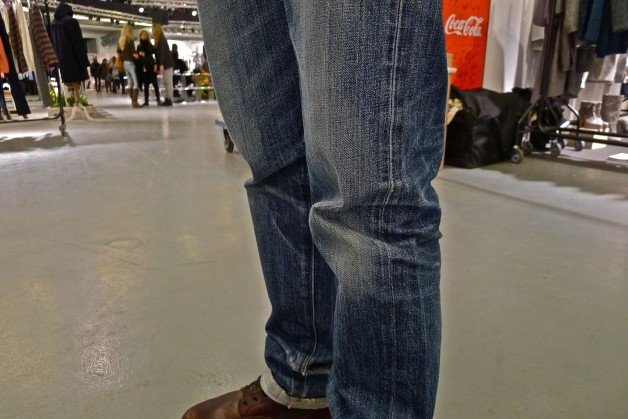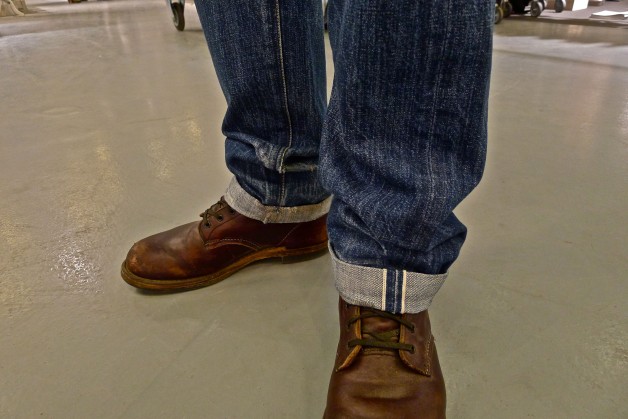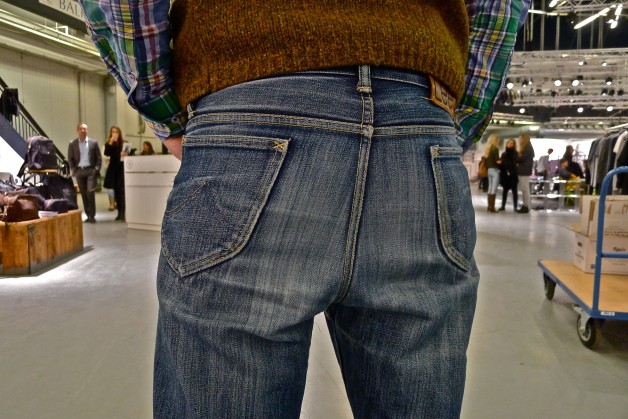 Another old timer, these Levi's Vintage Clothing jeans with zipper immediately caught my attention. Based on thread colour and stitches on the back pockets, these could very well be a pair of 505s. One thing is for sure, they are a masterpiece of worn in denim.