Cory Piehowicz Photography: Bringing Denim to Life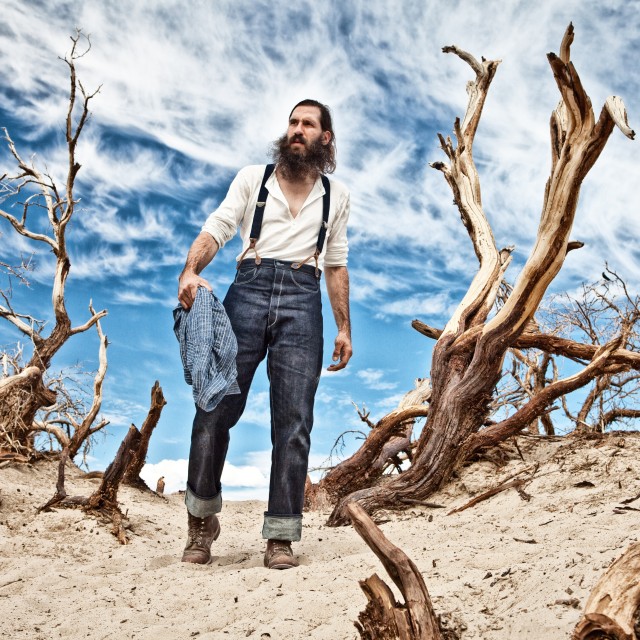 When it comes to denim photography, especially advertising photography, the images become rather formulaic. A picture of the jeans from the front, from the back on a clear crisp background worn by a model chosen for his or her physiques ability to show the fit in the best possible light. We may also get a close-up of the denim or any particular feature, selvedge ID, hidden rivets and so on. We get what we expect and we get what we trust. For the most part this is a good thing, it allows us to compare and contrast and if we are purchasing without handling the garment it gives a fair impression of what we will receive.
However, every so often you will see an image that is different in its conception entirely; images which not only shows off the garment and tells us what we need to know in terms of fit, fabric and style, it also tells a precise story in where the garment came from. In the world of denim these images are more than likely the work of Cory Piehowicz, the photographer of choice for brands such as Mister Freedom and Rising Sun & Co.
The images give the impression that, in fact, colour photography was invented in the 18th century, down a mine or in the desert. They hark back to the quality and honesty that is so often associated with images from over 100 years ago, this look is often attempted but seldom emulated in a way that successfully achieves authenticity in the way Cory's work does.
Cory was kind enough to have a chat with us about how he found his way into this niche, where he draws his inspiration and his thinking behind what he shoots.
Can you tell us a little about yourself, what's your background?
"I grew up in a small town in Ohio. I went to college where is studied film production and this is where I became involved in photography."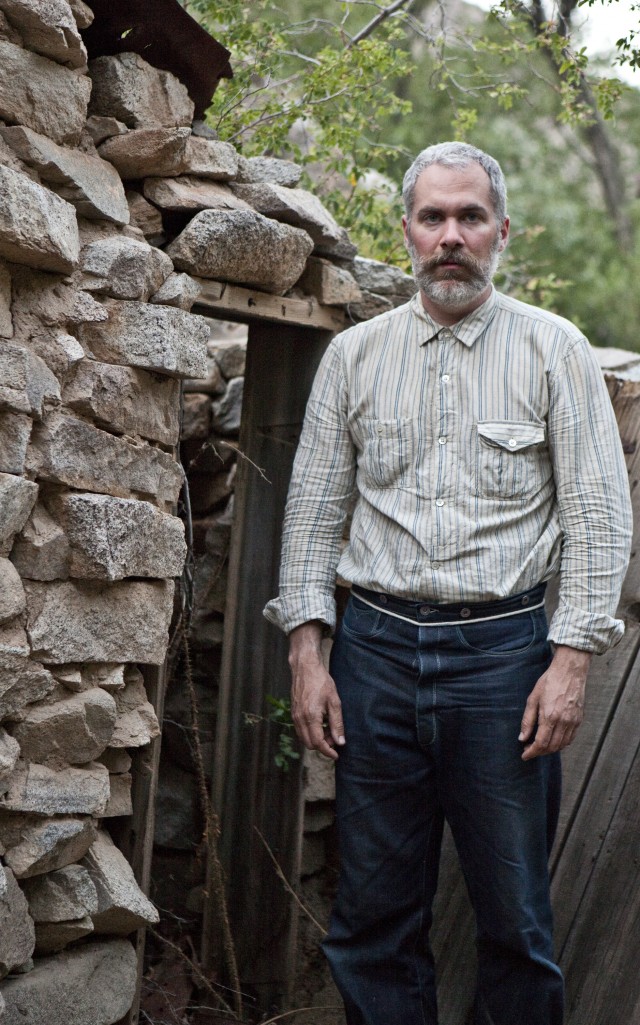 You clearly have a passion for clothing with history, how did this all begin?
"I started collecting various old photographs from old crime scene photos to portraits of workers. From these photos I started to get really interested in the clothing that these people were wearing."
"Most of the photos I collected and the films I really liked had some things in common. They were all gritty and real. The people in the photos had no make-up on, no styling, they were captured just as they were. I graduated hoping to move to a big city but ended up staying in Ohio but travel often."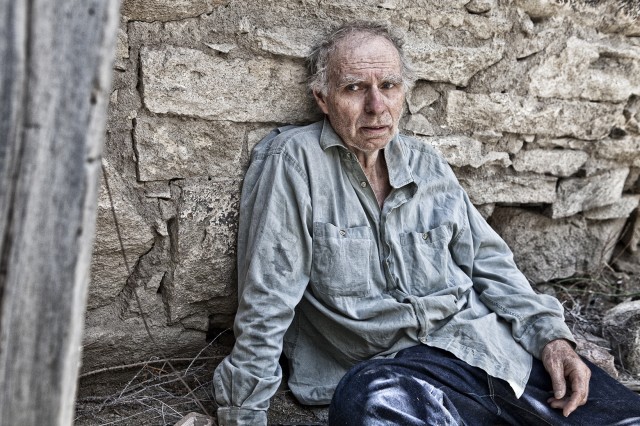 You take the product shots for many of the premium names in the denim community. How did you become involved with these brands and this area of the business?
"As I got more and more interested in the older work wear, I started searching the internet. I ended up finding forums and some photos of older clothing, like early Levi's/miner photos etc. I ended up meeting some of the most important people in my life from some of those forums. Mike Harris and Charla Harris started a topic called Jeans of the Old West based on Mike's book. I ended up messaging them and Mike clued me into a location for a shoot I wanted to do with a buddy. At that point The Rising Sun had remade a two pairs of pants that Mike had found from the 1870s. So I bought a pair of the pants and went out to shoot them on my own."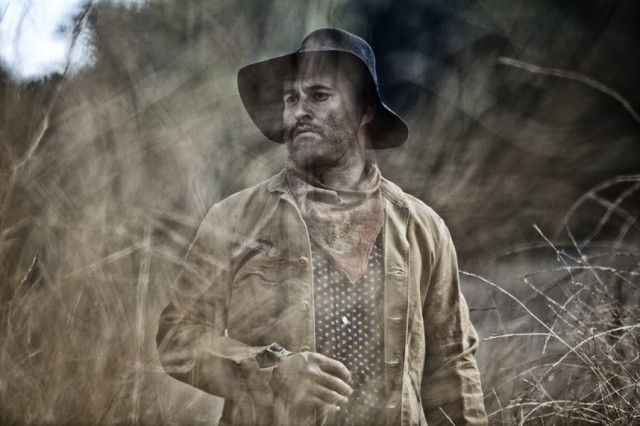 "From there I created a blog and started posting photos of clothing companies that I liked. I also would search sites wanting to see how an item fit before I purchased it and couldn't find any. So I figured I would post images of me or friends in them so others could see how they would fit and look. I don't do any bullshit like clap my clothes so they look better in photos, I put them on and that is how I present them."
"Meeting Mike, Russ, and Charla had changed my life. Finding other people that are that passionate about the history of denim and work wear was incredible. I could now talk to others about my passion and learn so much from them. I couldn't ask for better friends and who would've known I would meet them on an internet forum. They continue to do so much to teach others about the history of denim. As well as Brit Eaton who is the largest dealer in vintage work wear. Without these people the denim industry would suffer a lot from private collectors whose stuff we will never see. I cannot wait for their future books, one coming out in fall called American Overalls."
"I then started to email companies photos that I had taken so they could see what I was doing. I got some work from a few companies."
How do you go about deciding on themes for the shoots?
"As far as themes and locations for my shoots I normally base them on the history of the clothes. If they are miner's clothes then I will go to a mine to shoot them, if they are overalls I would choose a farm or railroad. I also believe in using real people not cut and paste models. I go on a bunch of trips with Mike and Charla and will shoot items on these trips."
"Recently someone tried to accuse me of putting fake dirt on my face for a shot, which is funny because it was a personal shot and I had been in the mines for 3 days without a shower and was covered in dynamite dust and dirt. They also wanted to hound me about the two pairs of pants I had on which was common for miners, functionally it helps in the mines due to kneeling on the really hard rocks and also it is warmer. I think one of the most important things about some of my vintage images is seeing how the clothing was worn functionally, this was really important and how they would modify their clothing for these reasons."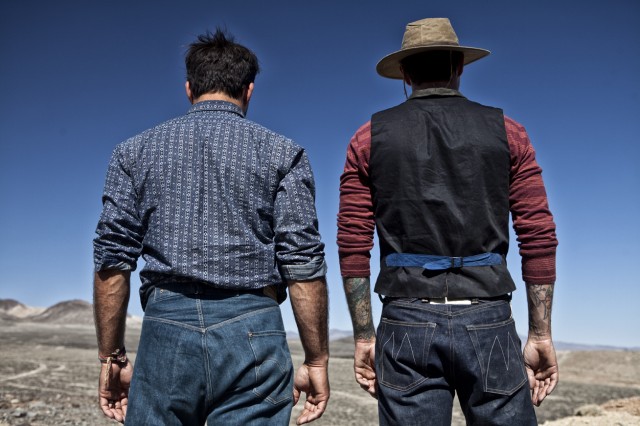 Any particularly memorable photo sessions?
"One of my most memorable photo shoots was on a trip with Russ and Charla Harris. We were on a journey to a remote ghost town and had hiked in 120 °F weather for 14 hours, when we got to the destination I decided it was the best time to shoot some. We were all dehydrated and felt like shit. But I got some really great photos plus the atmosphere was incredible. On the way back it was a 12 hour hike and our water supply had disappeared, I got a few shots at that point that I will always remember."
"My dream shoot would be to get a bunch of people and just travel around stopping whenever and taking photos. Not the regulated "you got 4 hours, you have to do this and that", I like to freestyle shoot."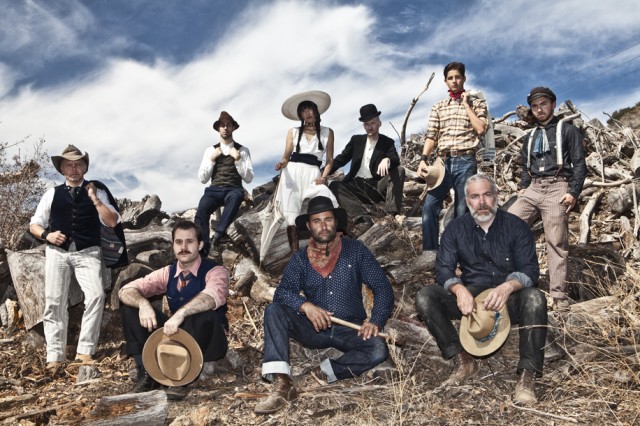 Many of our readers like to take shots of their jeans or other related products and share them denim community. Do you have any tips or tricks to share with us?
"One tip for people who love to shoot denim and outfits/selfies is don't blur or hide your face! You aren't a celebrity and it takes away from the photo, also stay out of the dirty bathroom mirror and make sure the photo is in focus."
Now, let's have a chat about your personal history with denim. Do you remember your first pair of jeans?
"I don't remember my first pair of jeans, but I remember wearing overalls as a kid with a really sweet big bird sweatshirt. From there I know the first pair that I bought that I was in love with was the Mister Freedom 7161's."
What do you love the most about denim?
"I think the thing I like most about denim is the history and durability of it."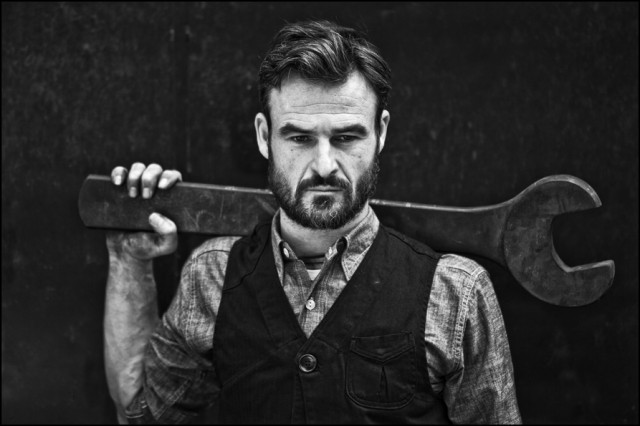 How do you wear and treat in your dry denim jeans – any special routines?
"I use to be a raw denim person but then started to steer away from the heavy whiskering. So I will either give my denim a cold soak or wear raw for a month or two and then soak."
Looking at your blog you seem to have a number of really great pieces of clothing, any particular favourites amongst them?
"I think my favourite pair of denim in my collection is a pair of 1920's Levi's that I found on a trip wrapped around a pole that was being used for insulation. It isn't that they are super rare at all but the journey to find them and the beauty of the really worn denim. My favourite pair and fit that I wear all the time are my Rising Sun & Co./Mike Harris A.B. Elfelt repros. The fit is so great on them, a really high rise and incredibly comfortable. The pair is non-riveted and has an incredible back pocket."
What's your favourite brand/fit?
"Some of my favourite companies around right now are Mister Freedom, Rising Sun, Left Field, RRL, White Horse Trading Company, Jack/Knife Outfitters, Filson, Rogue Territory, Warehouse, LVC and Blue Highway."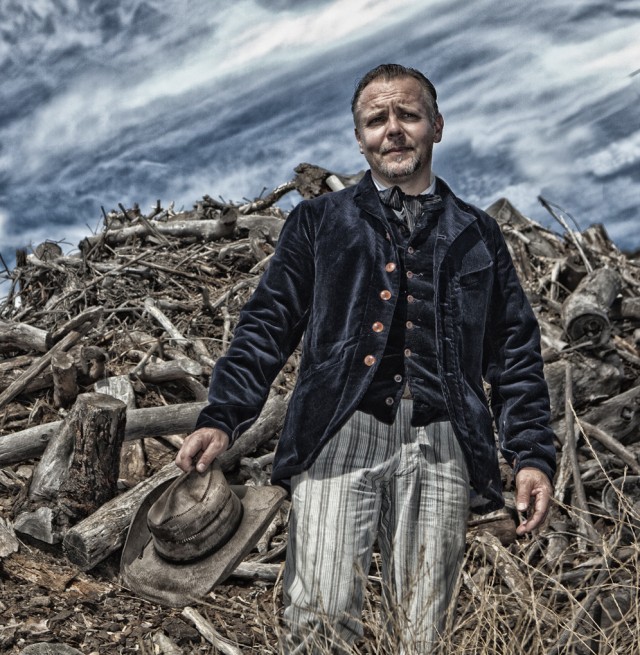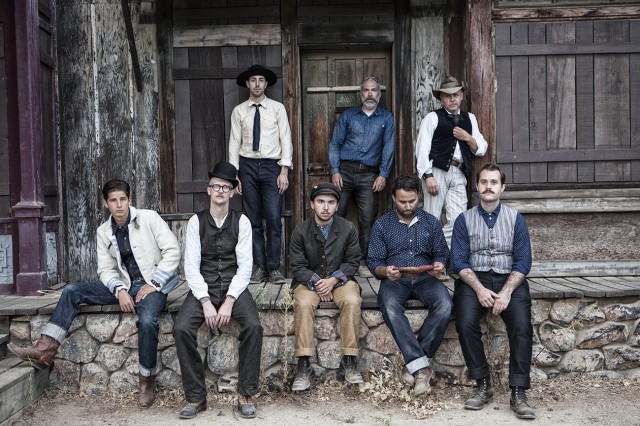 Are there any up-coming or unknown brands that you think are worth looking into?
"I think as far as new companies I can't wait to see what White Horse and Jack/Knife produce in the future. White Horse Trading Company and Old North Clothing are currently working on a pair of work pants together. Also my buddy Zach of Zace Overalls is remaking a pair of old turn of the century Powell overalls for me and has several other projects he is working on."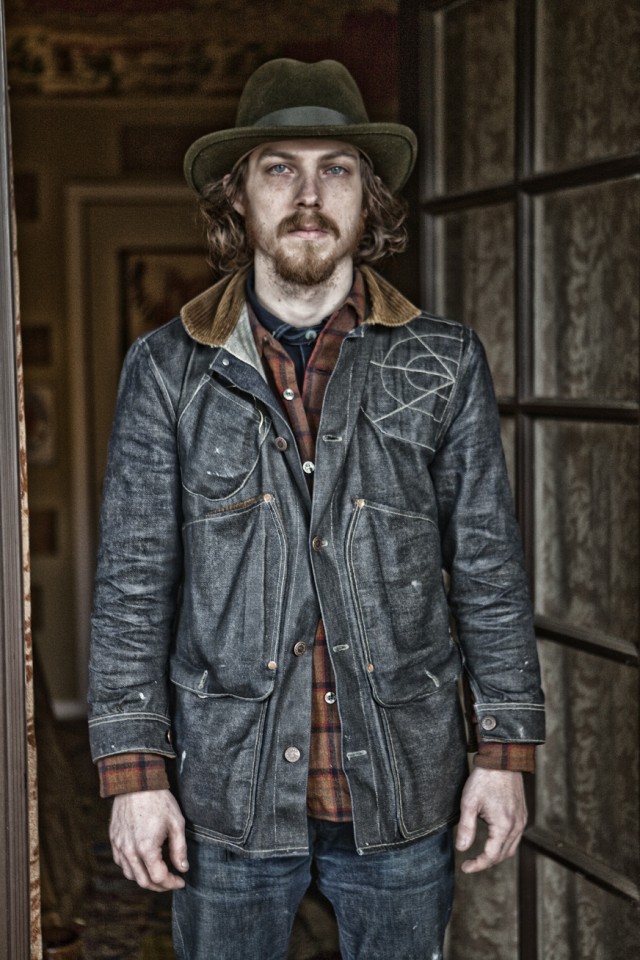 Do you collect anything (other than denim)?
"As far as collecting other items, I have a pretty big collection of vintage photographs from crime scene photos and workers pre- 1950s. I also collect vintage taxidermy and wax heads from old wax museums."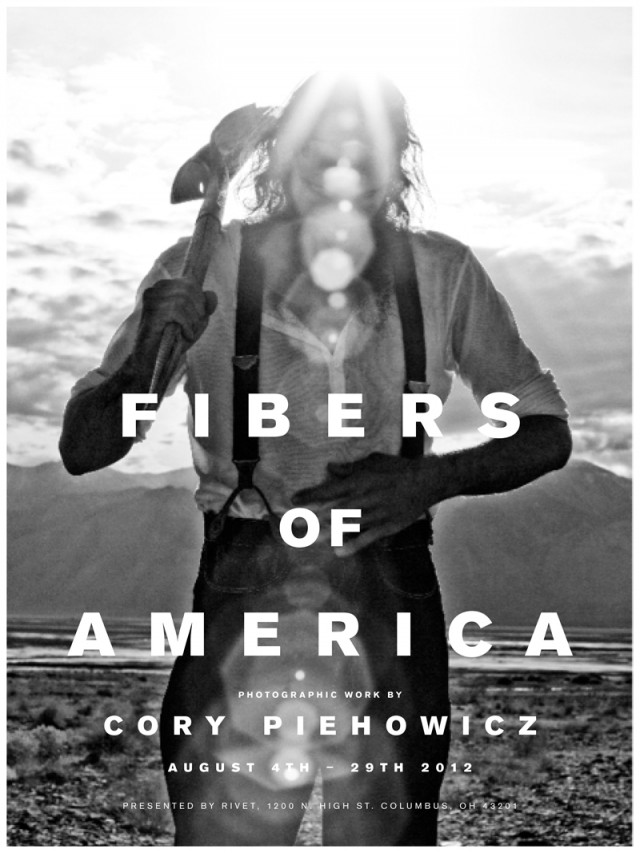 And what are the plans for the future of Cory Piehowicz Photography, where do you see it taking you in the next five years?
"I have a few personal projects lined up and am very excited about them. I am also currently working on a new book which is a collection of original one of a kind images of workers and work wear from my personal collection."
"One of my favourite recent finds is a late 1800's photo of a Native American wearing two pairs of Levi's, which I think is better than the image LVC has been using for years."
"For this years Denimbruin in SF (August) I will be exhibiting some photographs with fellow photographer Farhad Samari at AB fits. I plan on continuing to shoot photos of work wear and denim in the future; it definitely isn't a fad for me."
You can see much more of Cory's work on his blog and official website.