Levi's Vintage Clothing Wear & Tear Project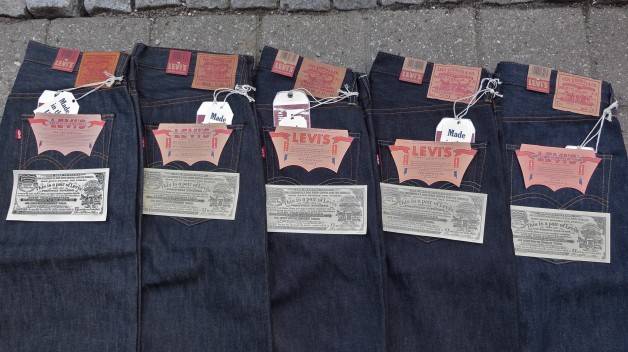 Which size should I choose? How much will they shrink? What's the difference between the 1947 and the 1966? And when should I wash? These are just a few of the often unanswered questions frequently asked by customers interested in the dry (shrink-to-fit) jeans from Levi's Vintage Clothing. But how is a wear & tear project going to make any difference? Helping our readers find the perfect pair of jeans is one of Denimhunters' main objectives and with the help of five denim heads who'll each wear in a different fit we will hopefully become able to answer any possible question about the exclusive top-of-the-line denim collection. At least for the 5 fits included in the project.
It's no secret that I'm a Levi's enthusiast, and it's been a while since I first got the idea to set up a wear & tear project that would star some of the bestsellers and mainstays of the Levi's Vintage Clothing collection. The paramount purpose is to examine and demonstrate in detail in words and pictures how much each fit measures, shrinks and wears in over time, and thus help my fellow Levi's-lovers determine which size to buy. The project is based on the classic five fits ranging from the 1944 S501XX to 1966 501XX. Rounding up five guys who would participate was no problem.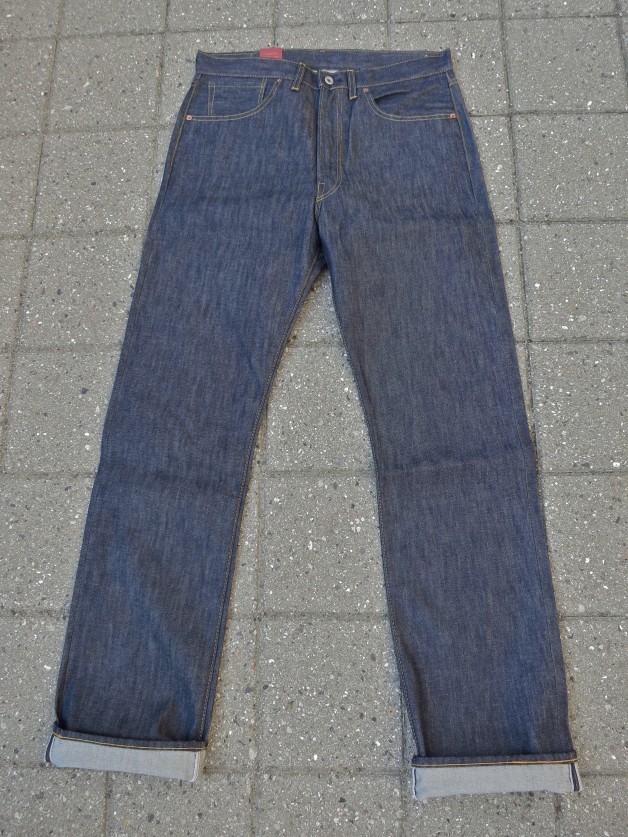 The 1944 S501XX will be worn in by painter, photographer, and denim enthusiast, Mikkel H. Petersen. Also, you might want to have a look at some of Mikkel's previous denim projects at his personal blog.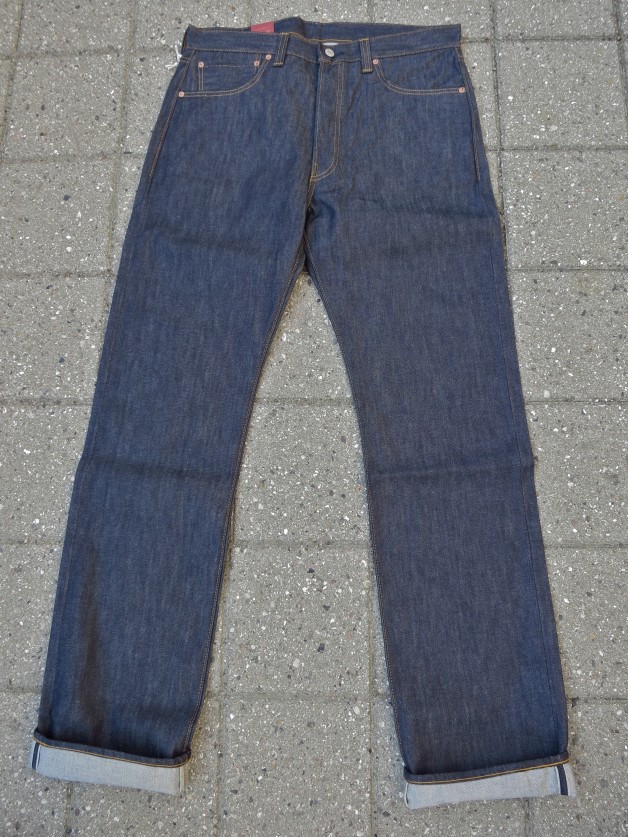 The 1947 501XX will probably get dirty as Nicholas Bech, co-owner of Wrenchmonkees custom motorcycle shop wears it in the workshop.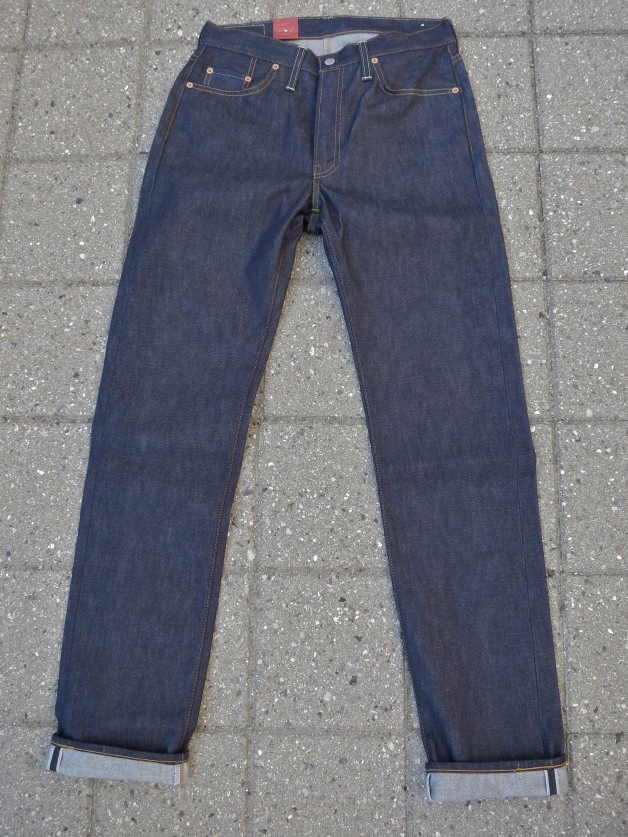 The 1954 501ZXX may be heading for the Olympic runway when up-coming Danish badminton star, Jan Ø. Jørgensen hopefully sports it in London this summer.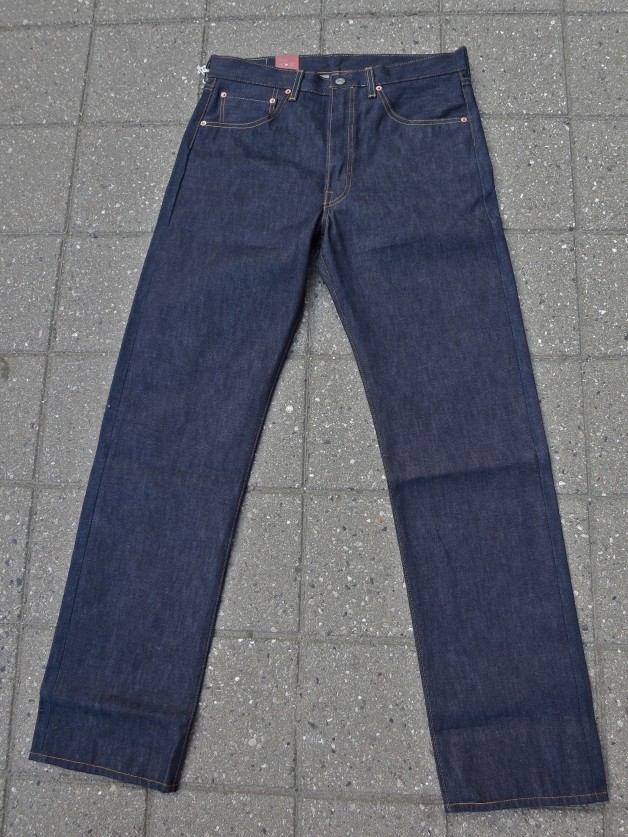 The 1955 501XX I will wear myself. The 1955 will be worn in by Viktor Petterson, employer branding and recruitment consultant and former hockey player.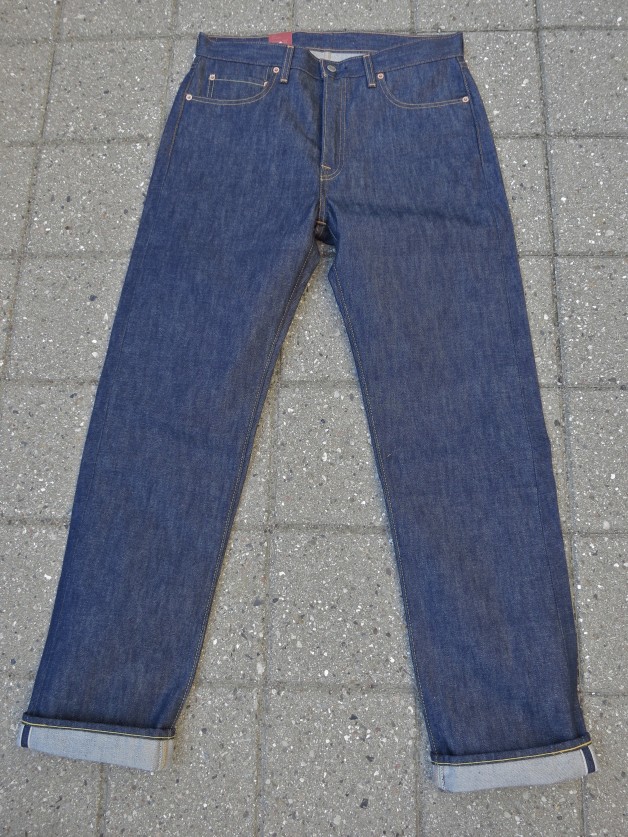 And finally, the 1966 501XX will be worn by my fellow blogger and denim connoisseur, Simon Tuntelder.
According to our plans, the 1978 501XX and Levi's collector, Kasper Spacey should have been part of the project as well. Unfortunately, it won't be on stock until this summer. But maybe Kasper will join in later.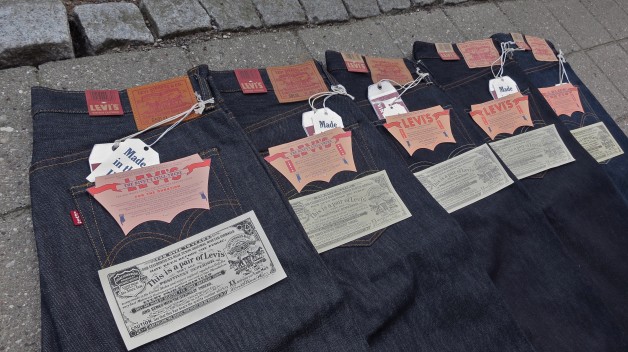 The project is set to run 1 year starting the 1st of May 2012. In the course of this year the participants will wear the jeans as much as possible, however, they are not required to wear them every day. Also, no rules are set regarding number of washes, but as these jeans are shrink-to-fit and the main purpose of the project is to determine how much each fit shrinks, they should be washed once.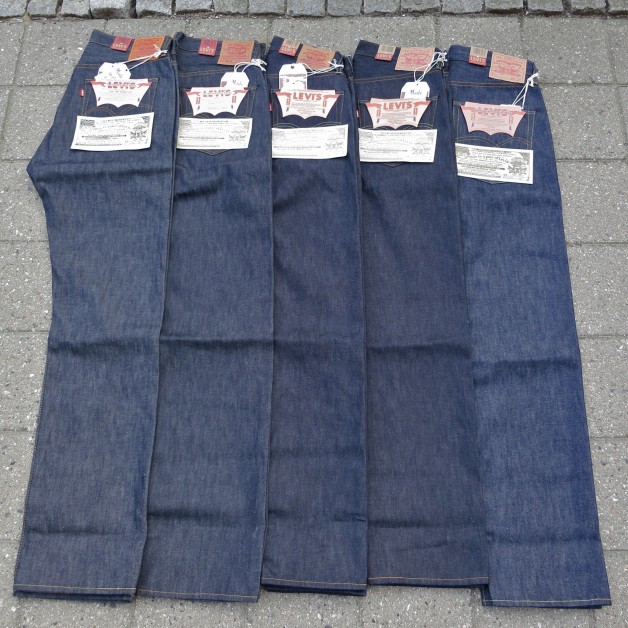 We have divided the project into three main different phases; before, during and after. First of all, before any wear or wash, each pair is carefully measured and photographed. Then, and this is where all the fun is, during the one year that the project will last we'll do follow-ups on each pair around two month, four month, six months, nine months, and then finally after 1 year. Each follow-up will include photos, measurement, and hopefully some great stories about what the jeans have been exposed to. When the project is over all jeans will be measured and photographed once again and we will do detailed size guides and reviews.
Keep your eyes open, soon each participant will introduce themselves and their jeans and tell you more about themselves.